i came across the idea for this wreath
here
and thought it was too cute to pass up. a couple variations on mine: i didn't have maribou and the thought of yet another trip out with a toddler in tow was as appealing as getting teeth pulled, so i used some tulle i had, cut strips and ruffled them on the sewing machine. i also added a shamrock ornament i liked from joann's....though in retrospect i'm not sure if i like it or not. i was thinking of making a sign that said "blessings" and distressing it and then attaching that....any thoughts?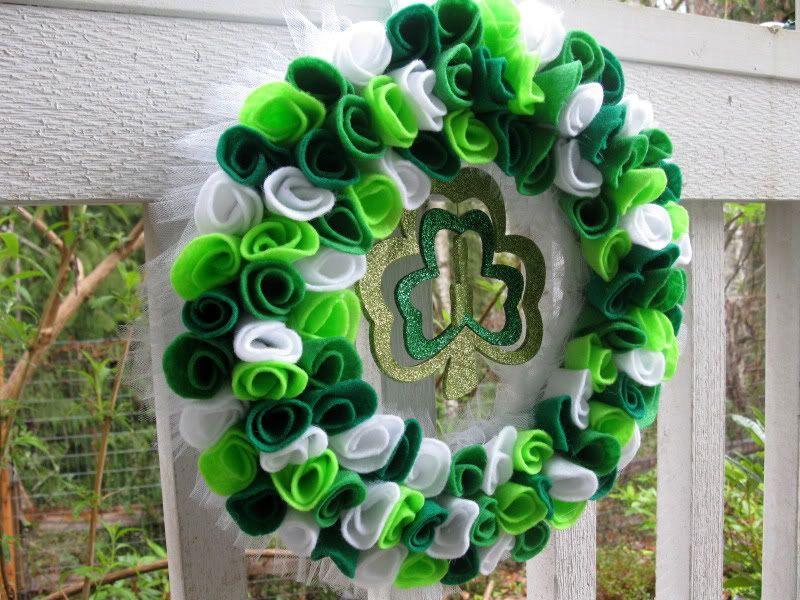 i love how the variations of green look all together. (and that smudge of purple on the top of the white felt is some disappearing fabric marker that hasn't quite disappeared yet....)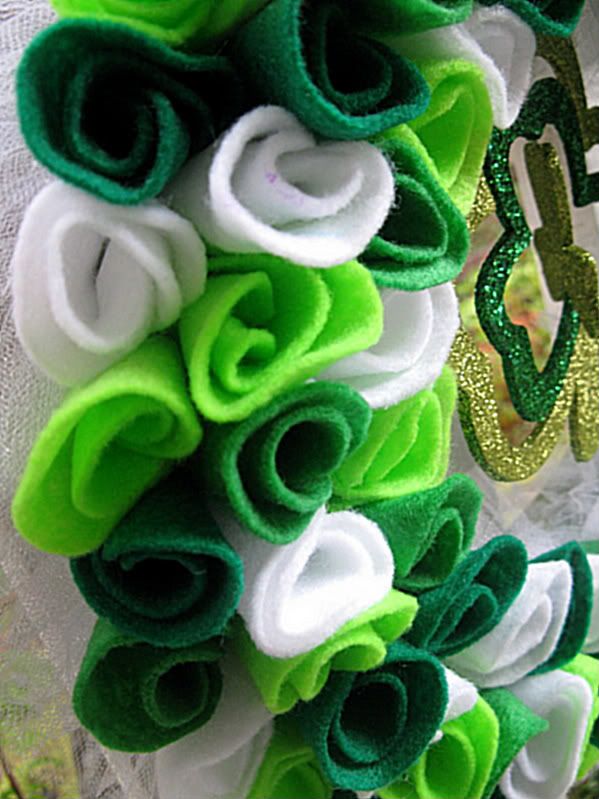 on the front door....
what my baby was doing while i was crafting....
thanks for looking!