my friend hollie is having her fifth baby (yes, her
fifth
) very soon....as i was fishing around for gift ideas for her one dropped into my lap. she mentioned she liked the purse that i made and was thinking out loud "if that was a little bigger and with pockets....it'd be a cute diaper bag!" and so began my journey with this bag.
it has been a journey filled with blood, sweat, and tears. i could not find a bag that i liked everything about....either it was too big or too small, didn't have pockets in the right places, didn't have the kind of strap i wanted....so i played dr. frankenstein and took bits and pieces from bags i liked and decided to wrap them all up into one bag that i hope hollie likes. my first attempt was a miserable failure....i started too late at night, i was overtired, and after a couple hours of measuring, cutting and sewing, i discovered that the dimensions i had come up with were totally wonky and produced something that looked like this: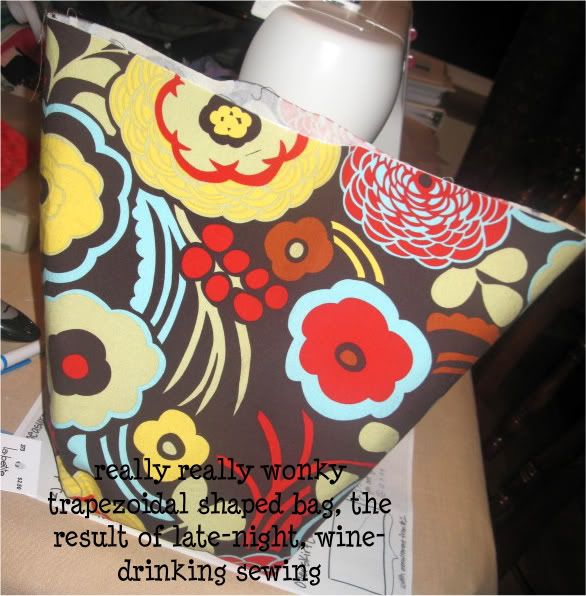 determined to make my design work with the fabric i had left, i set out fresh the next morning. i took things i liked from
this bag
(namely, the dimensions, which i tweaked just a little, and the big slip pocket on the front, though mine is a lil' different) and from
this one
(the elasticized pockets) and then added a slip pocket of my own to the inside as well. it isn't quite as heavy as i would've liked...i really wanted it to be able to stand by itself. it turned out okay, but not *quite* what i wanted. i listed this one in my etsy shop.
inside: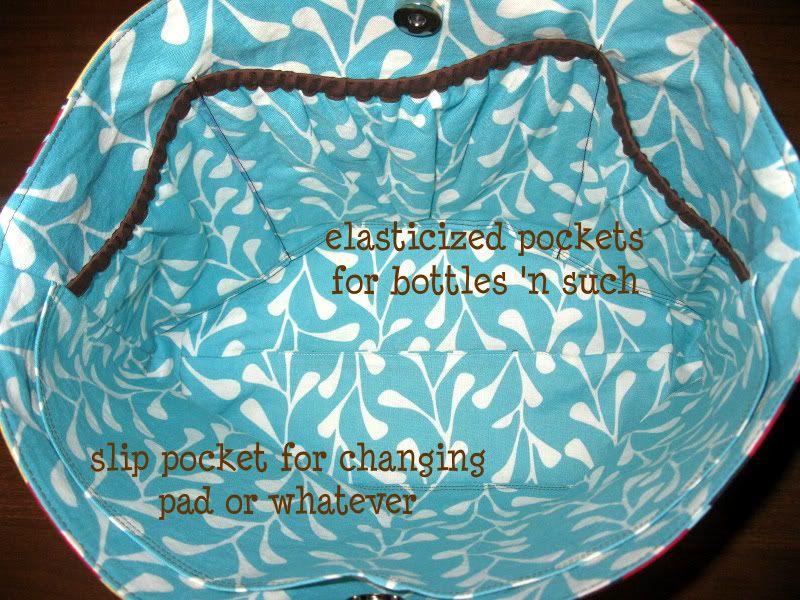 the outside fabric is "mocca" by alexander henry. inside is just some random print made for joann's that i thought looked perfect with it.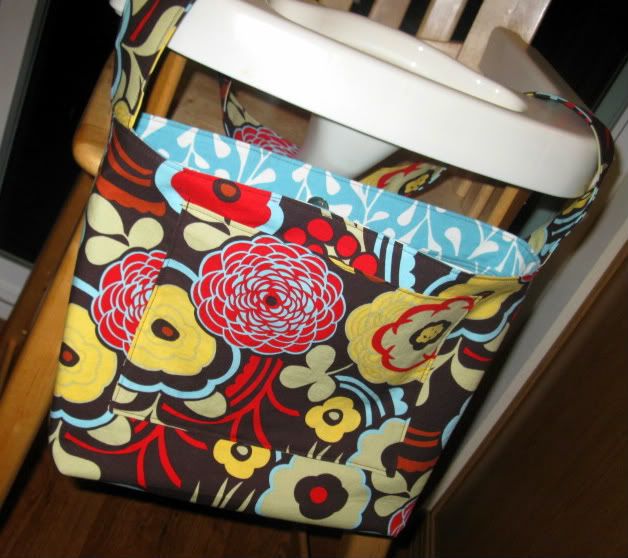 bathroom mirror action shot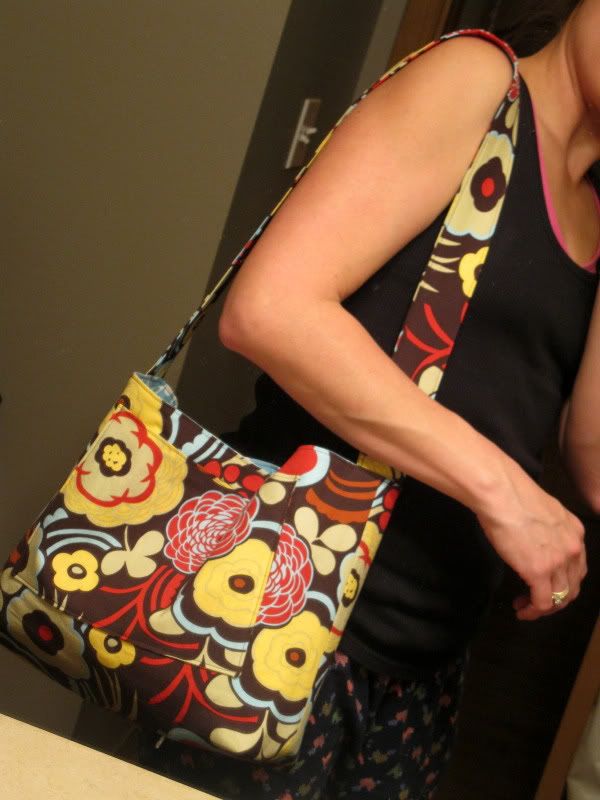 so, after finishing THAT bag i decided i *really* wanted it to have more structure to it, to be able to stand up by itself. though i like how it turned out, it was too floppy for my liking. so back to joann's i traipsed, got some more "mocca" fabric, and searched in vain for the other print i used for the lining. it was nowhere to be found. and i could not find ONE other print that i liked with it. either the shade was off, or if the shade was right the print just didn't go. so i went to pacific fabrics, where some wonderful lady walked through the store searching with me for *just* the right fabric to go with it. we settled on this aqua and brown pindot by michael miller. i love how it goes with the mocca. this last time, i used some fusible fleece on the outside fabric and it came out nice and sturdy, with that "able-to-stand-by-itself" quality i wanted. also, this time around, i used bias tape for the top of both inside pockets so it was uniform all the way around, and i used some heavy interfacing on the slip pocket so it didn't flop around. i really LOVE how this last one turned out and may need to make one for myself :)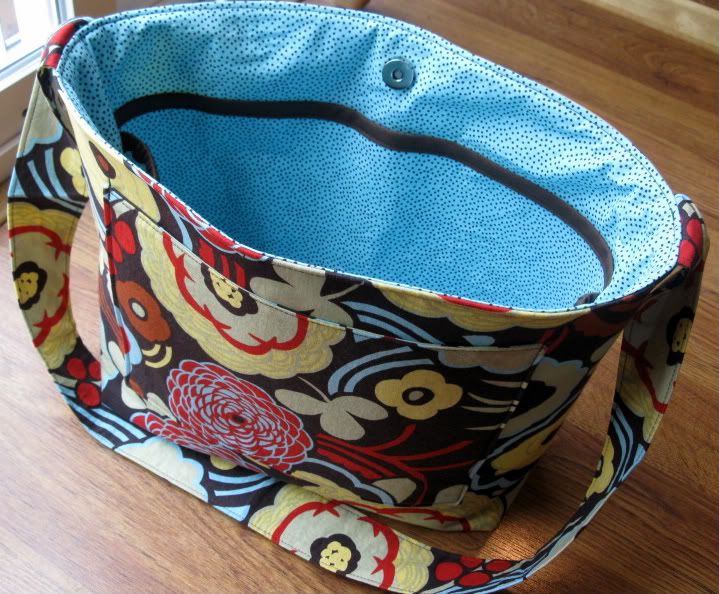 thanks for looking!