so if you know me or read my blog (because i like to fantasize there are masses out there that read it and ooh and ahhh over my creations LOL) you know that 90% of the stuff i make is for katie. so when i stumble across something that i *really* like for little boys i pounce on it. such is the case when i saw these cute lil'
robot jammies
from lil blue boo. i used her template to make a robot-appliqued shirt for sam.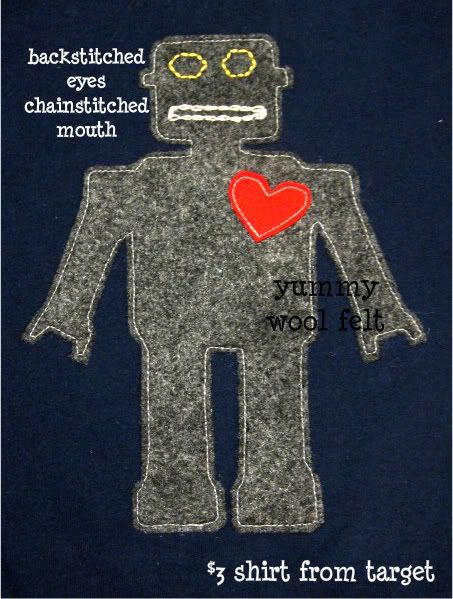 can i just say that i can't believe how long i've been missing out on the *deliciousness* that is wool felt?! i've been using the cheap sheets of crappy poly felt forever....i thought, "how big of a difference can there REALLY be?" well, let me tell you, a WORLD of difference.
he likes it.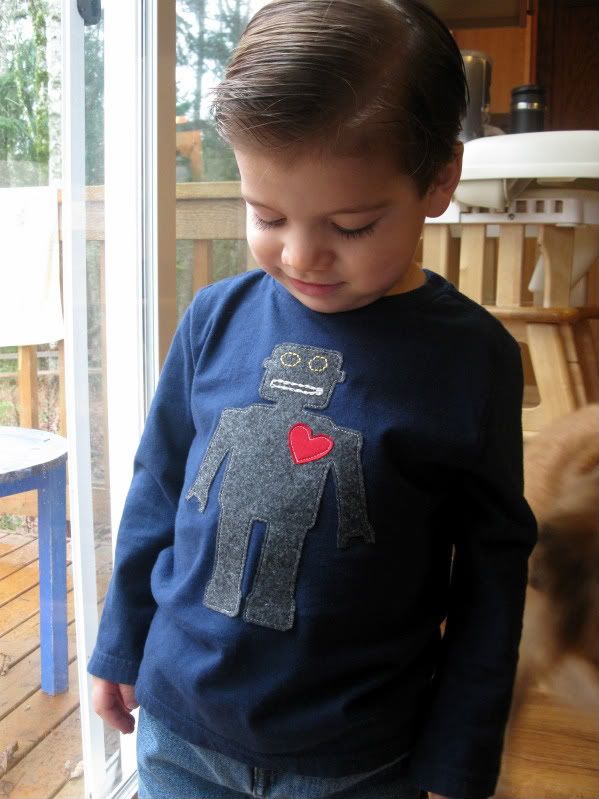 missy likes it, too.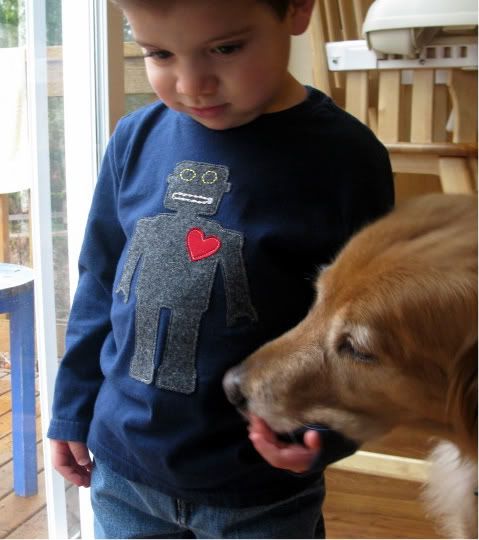 thanks for looking!