i am pleased to say i participated in my first organized race last saturday. it was the
whaling days
"whale of a run" in silverdale. it was a last-minute decision....my friend heidi asked me the day before if i wanted to run it with her, and i thought "sure, why not?" so we showed up early the morning of the race to register.....it was a *beautiful* day, though a bit hot. the race was a beautiful 4-mile long scenic loop along old-town silverdale and then down a road with gorgeous water views. AND i actually finished it in a decent time, 35:30. thats a lil' better than my usual 9-minute mile, yay!
afterwards heidi and i stayed to watch the whaling days silverdale lions grand parade. steve and nathan met us up there with all the kiddos.....austin marched in it as he does every year with his boy scout troop. it is a loooong parade, almost 2 hours long....but the kids enjoy it because they throw out loads of candy and goodies. by the end though we were *so* ready to leave.....with temps in the high 80's that day, nathan's failure to remember the sunscreen, and the fact that heidi and i were sitting in our sweat/stench from the race several hours earlier, we were *DONE*.
austin marching. he usually marches with his boy scout troop, but this year the VFW needed some help carrying banners of fallen soldiers/sailors. it was an honor for him to help them.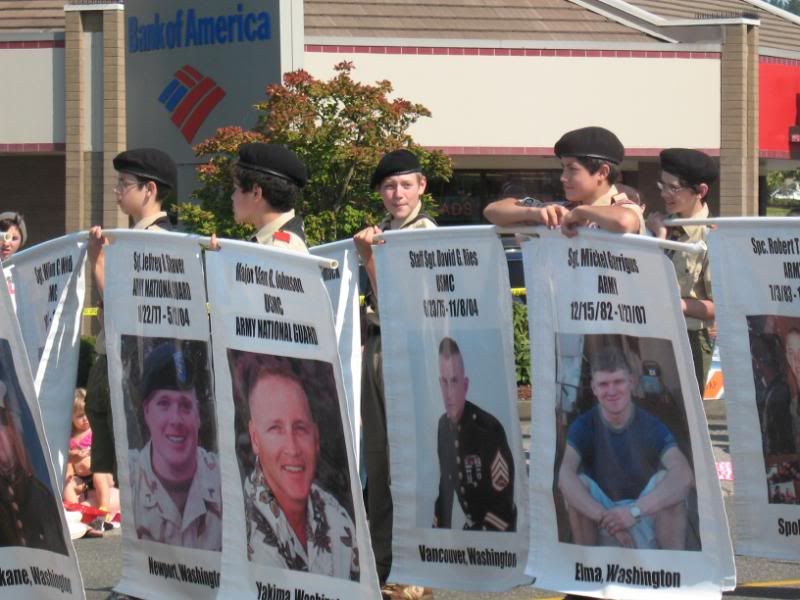 cool whale balloon.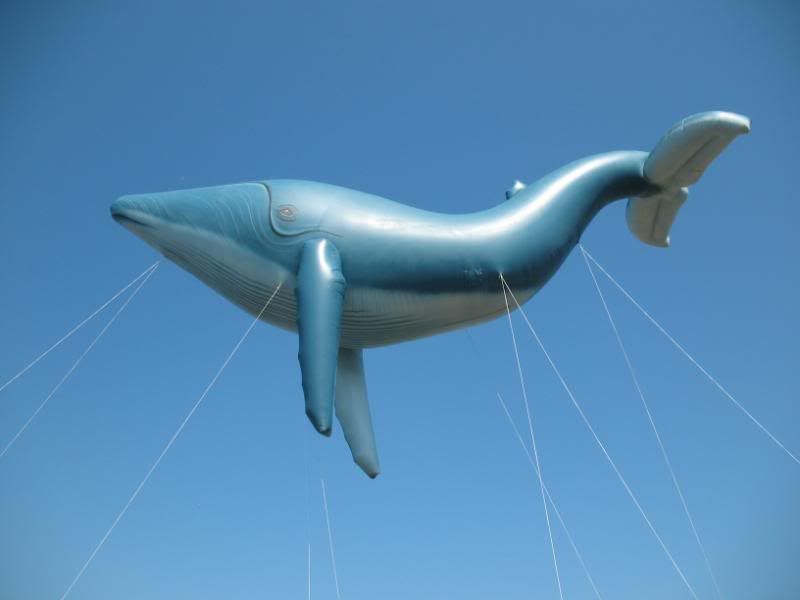 i just really liked this old moving truck.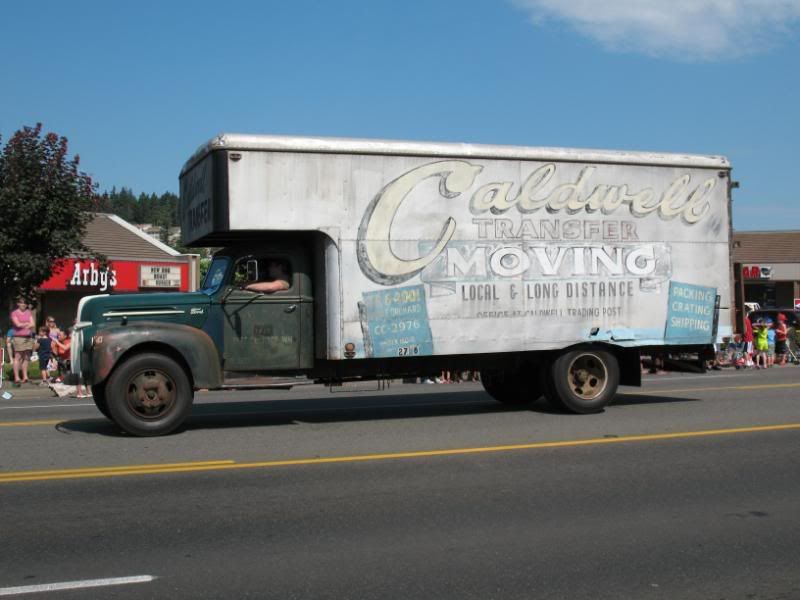 katie and sophia watching parade.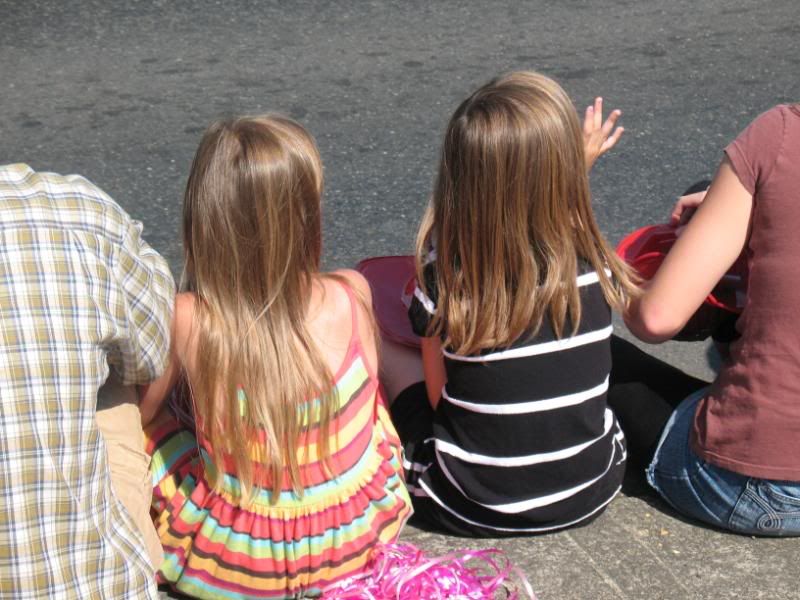 nathan, katie and sam enjoying parade.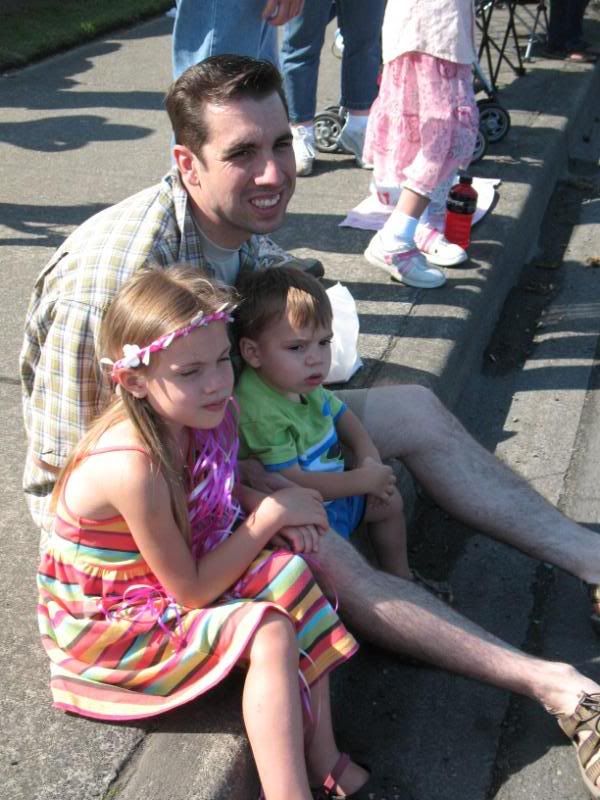 my future firefighter?