i've been on a creative binge lately. remember
this
skirt? well i made another one and i am *loving* this fabric combo.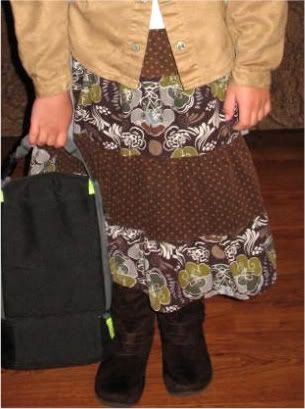 a friend of mine recently had a baby shower as well, and i made her babe a sock monkey outfit. excuse the poor pic quality.
my model.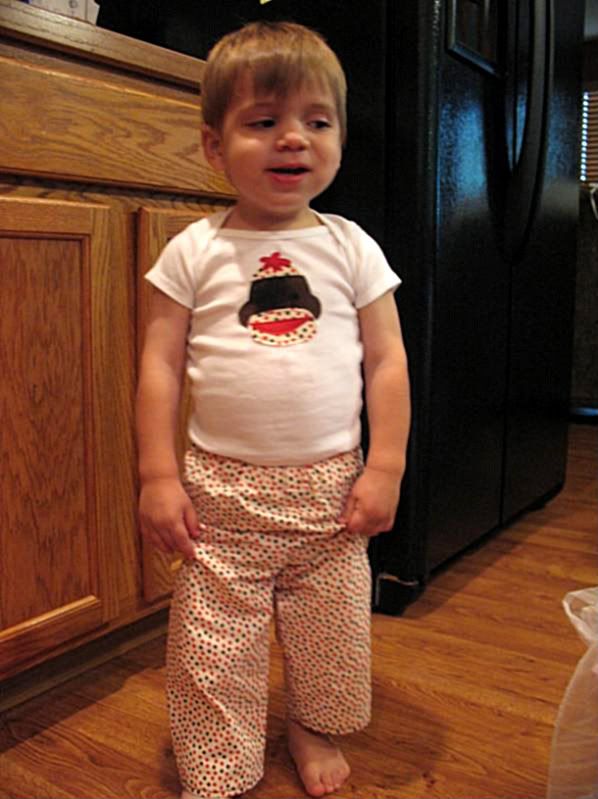 the cute scalloped hem on the pants.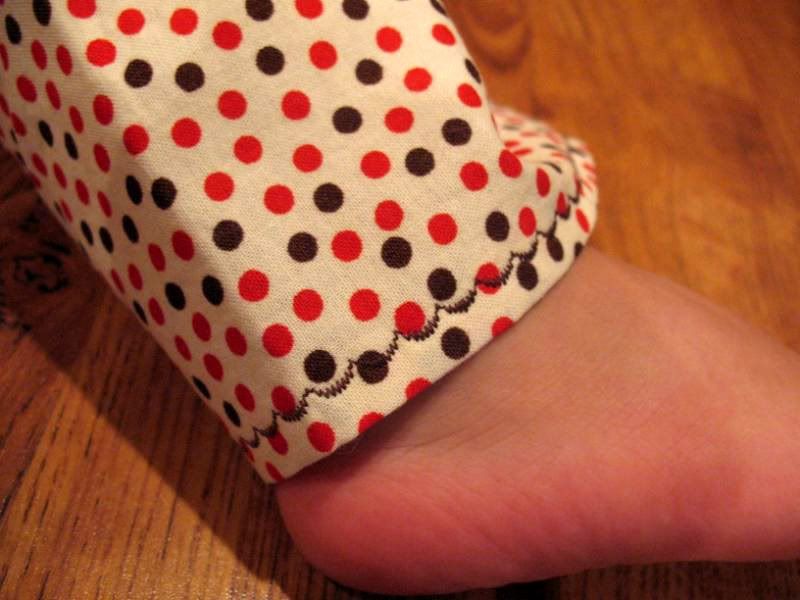 yes, that is drool all over the sock monkey's face and you can't see his eyes very well in this pic, but you get the idea.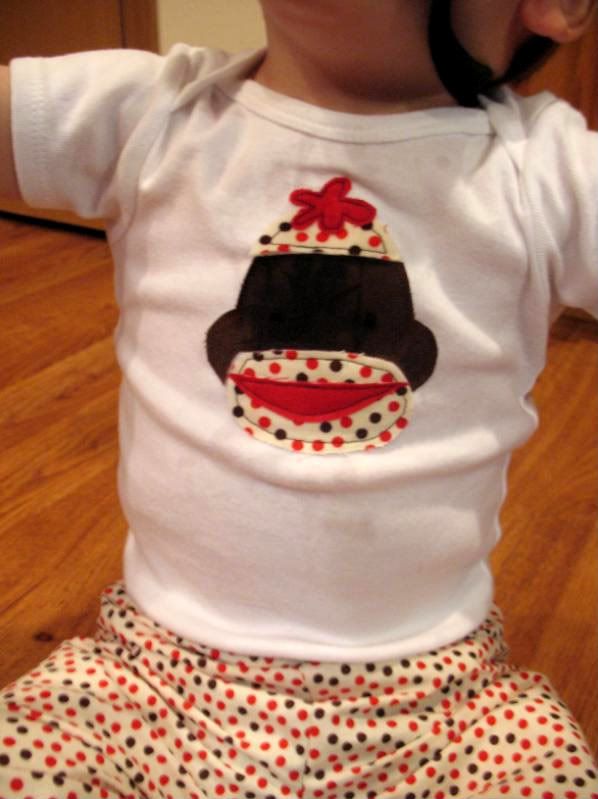 i made her a couple matching bibs too but forgot to take pics of them :(
i bought some flannel to make nathan a pair of pajama bottoms, got home and started cutting, and realized that i didn't have enough. i *did* however have enough to make sam a pair. as soon as i get more fabric daddy will have a matching pair :)
"camping" jammie bottoms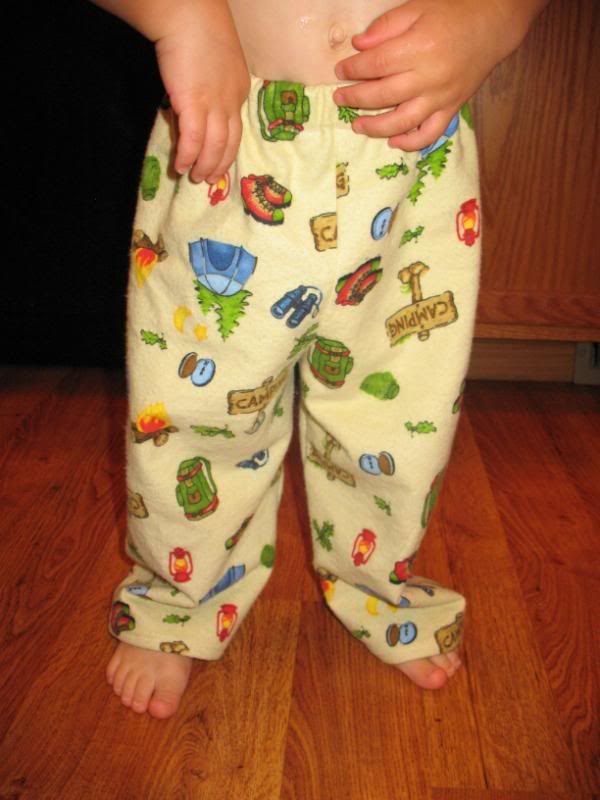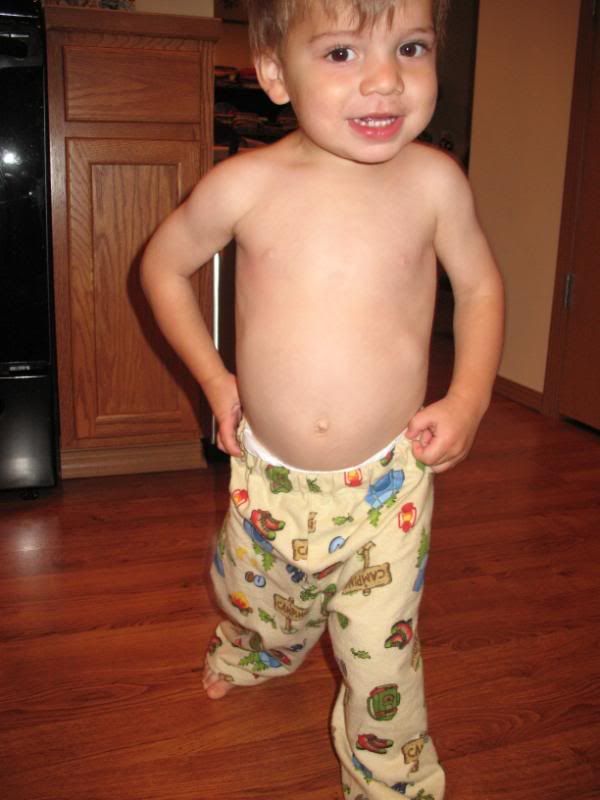 i also made a pair of gray corduroy ruffle pants and a pillowcase dress for katie, as soon as i get pics i'll post those!