today was back to school for austin--9th grade?! are you kidding me? that is still in the junior high here where we live but he is still considered a "freshman". yikes.
and katie started kindergarten today. yeah, you know those parents who are all teary and weepy as they drop off their kindergartener? yeah, that's NOT me. i was like "whoooo-hoooo! 2 down, 1 to go!" LOL well, not *totally*.....i did get a little teary-eyed at one point as mrs. vasquez read "the kissing hand" to her new class of kindergarteners. it is about a little raccoon who doesn't want to go to school. his mama raccoon kisses the palm of his hand so he can carry her love with him all the time. ♥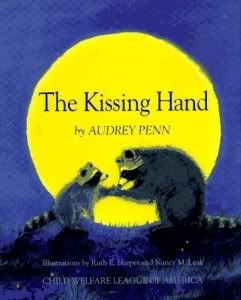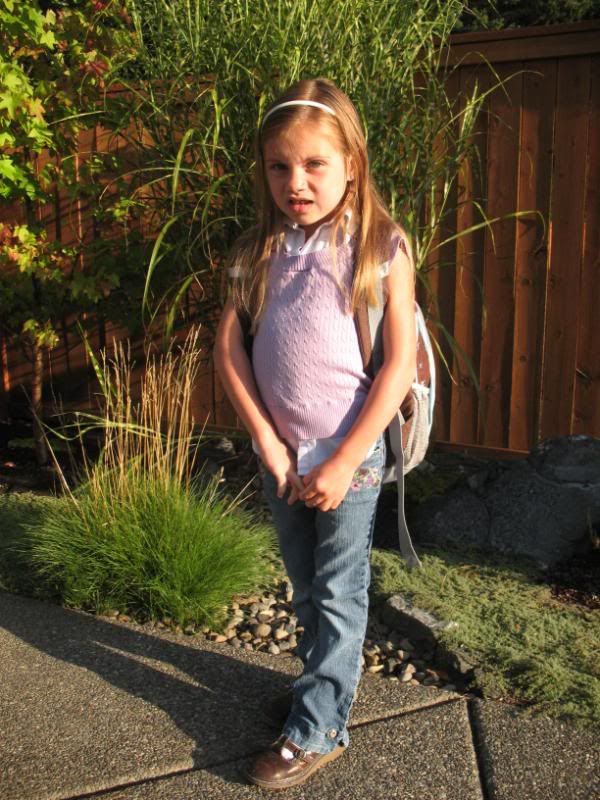 katie's first day of kindergarten!
lining up in mrs. v's room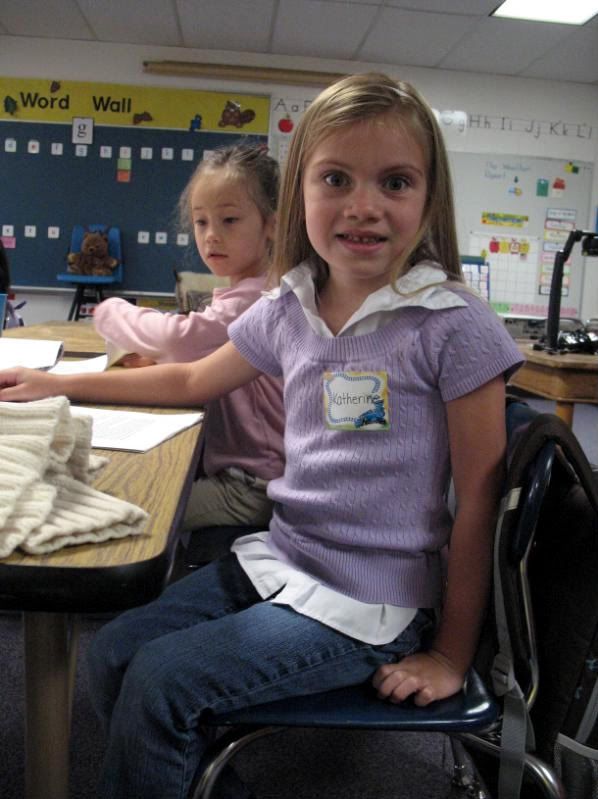 katie, class of 2022!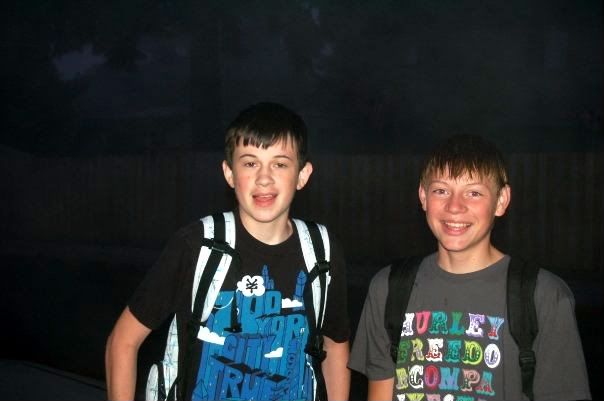 austin and steven, first day of 9th grade! (photo courtesy of heidi :)