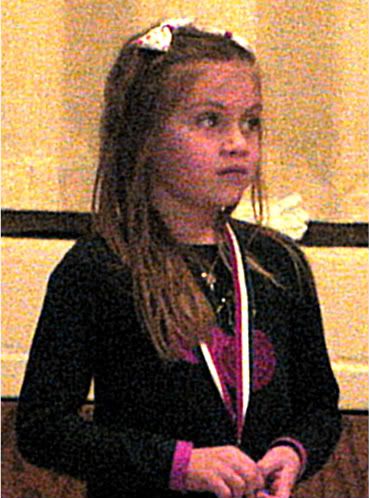 this month was "reading olympics" at katies school. the kids had to read a total of 480 minutes over the course of the month to get a bronze medal....katie ended up with 512 minutes! thanks, in large part, to daddy.....who sat with her *almost* every night and read with her. sorry for the horrible grainy picture. i am too lazy to break out my camera's manual and figure out which settings to use under indoor flourescent lighting.
on another note, can i just say i didn't realize how wimpy i really am? i did a fitness assessment earlier this week at the Y, and they made me do all sorts of things i don't normally do. things like PUSH-UPS. and BENCH PRESSES (in which i just lifted the bar, mind you, and the teensiest pair of weights you've ever seen. i think it was 35 lbs. total maybe?) i thought my arms were going to FALL OFF the next day, people. i knew that upper body strength wasn't my forte.....but man, i guess i really need to work on that some more.
WARNING! GRAPHIC POOP PICTURE!
so if you are at all queasy or easily grossed out, just hold it right there, pardner.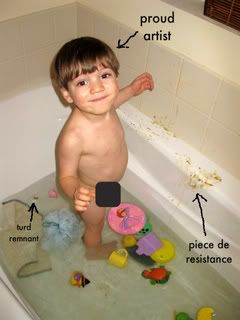 last night samuel *once again* pooped in the tub. but he threw a new twist on it this time! just defecating in the bathtub wasn't enough anymore! last night, he decided, he would make a work of art with his poop and fingerpaint with it on the backsplash! his
pièce de résistance, if you will. *blech*. needless to say, the bathtub is now probably the cleanest it's ever been, as i scrubbed it and sprayed the heck out of it with bleach afterwards.....