been awhile since i've posted....i've been saving up some home-crafted goodies to share with you :) i've had quite a lot of time on my hands since one of my besties moved to SC recently and one of my other besties has been spending a lot of time at her folks in timbuktu....so here we go!
appliqued t-giving day shirt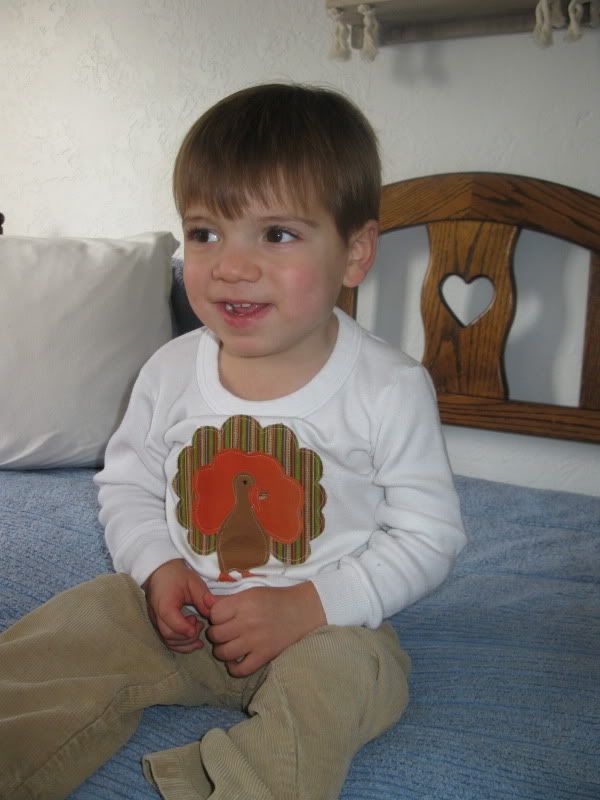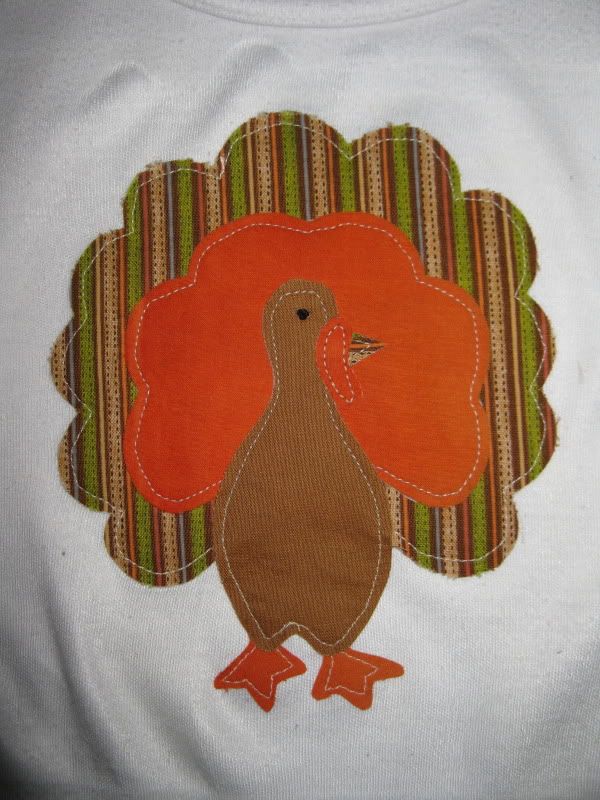 this was the result of my deciding at 10 o'clock the night before thanksgiving that sam NEEDED a special shirt to give thanks in. LOL so it's made from stuff that i had on hand....plain white shirt, fabric scraps, and some fusible interfacing. got the turkey halfway sewn on and realized it had shifted terribly and the turkey now looked like he was laying down. ripped that off and decided i needed some heat-n-bond....but i was not going to walmart at 11 at night for it so i improvised. i took 2 pieces of interfacing and sewed them together with the sticky ironing side out. then sandwiched it btwn the turkey and the shirt so said turkey would not shift anymore as i was stitchin' him onto the shirt. worked great, but took way too long. the next time i was in walmart i picked up some heat-n-bond for the next time i get a wild hair up my butt to do some late-night applique.

camera case
got a new
canon powershot
recently and my old case was too big for it. i really didn't want to go out and buy another boring black case, so i made one for it. now my baby has a new custom-made home just for her! and the best part? it's pink!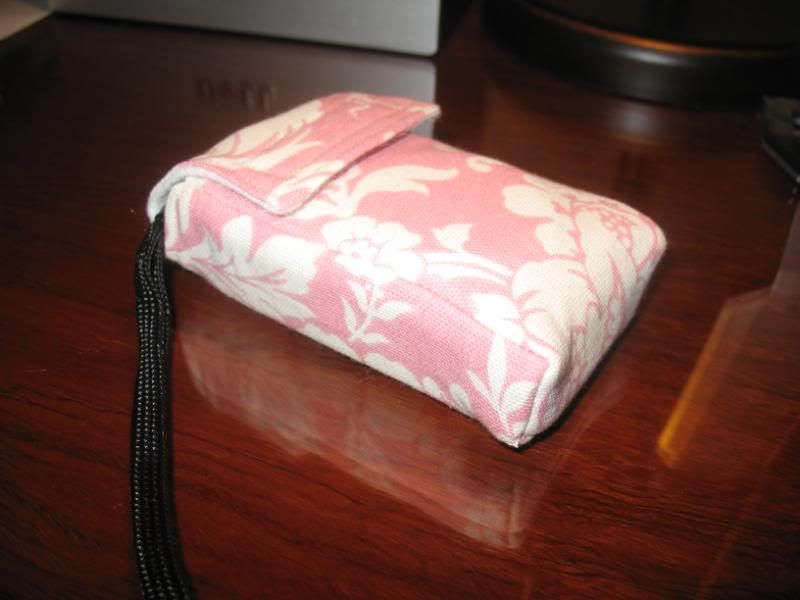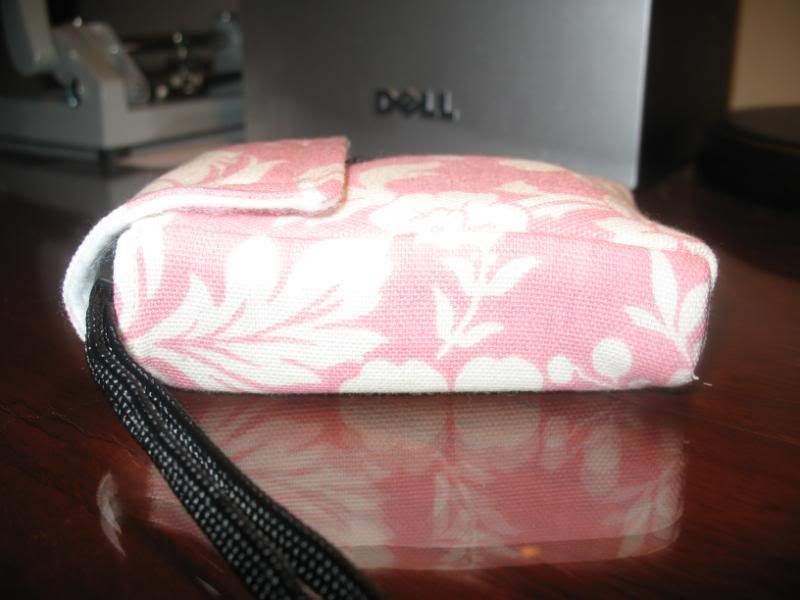 i used
this tutorial
to make it, and used a nice heavy home-decor weight fabric so it wouldn't be all flimsy. i lined it with felt, and attached velcro to close it. note to self: if you decide for some reason to make another one of these, sew the velcro on BEFORE you sew the case all together. trying to sew inside that little opening=NOT fun.

fabric notebook cover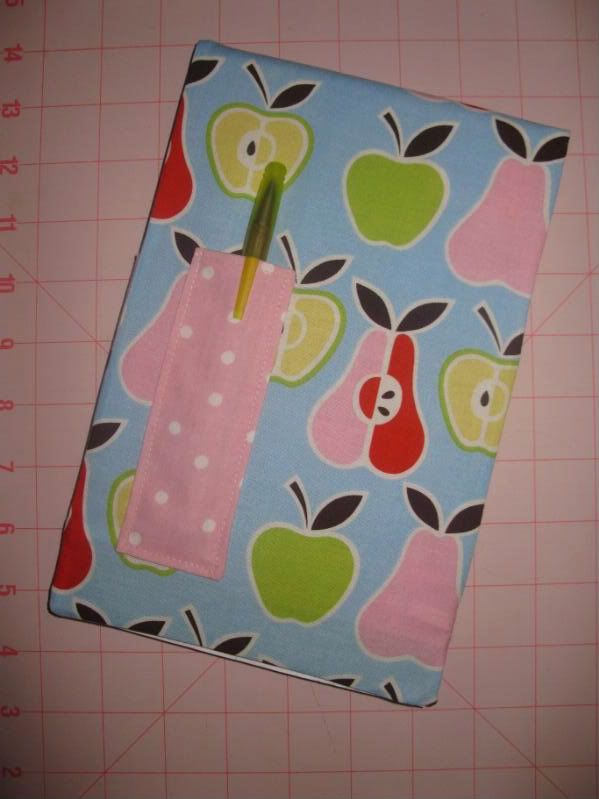 i made this for katie's teacher for christmas.
katie's lunchbox
is made out of the same material (alexander henry's apples and pears, one of my all-time faves), and she has commented several times on how CUTE it is. the cover holds a steno notebook and a pen on the front. totally worth the $1.99 i paid for the
pattern
....i love it!
so there ya go. some of my recent projects....i've got a couple more in the works that i'll share with you when i'm done! as always, if you've read this far, thanks for looking :)