a set i made for my cousin's little girl kaitlin.....so if you happened to stumble upon this, jenni....STOP READING! or just read on and spoil the surprise LOL....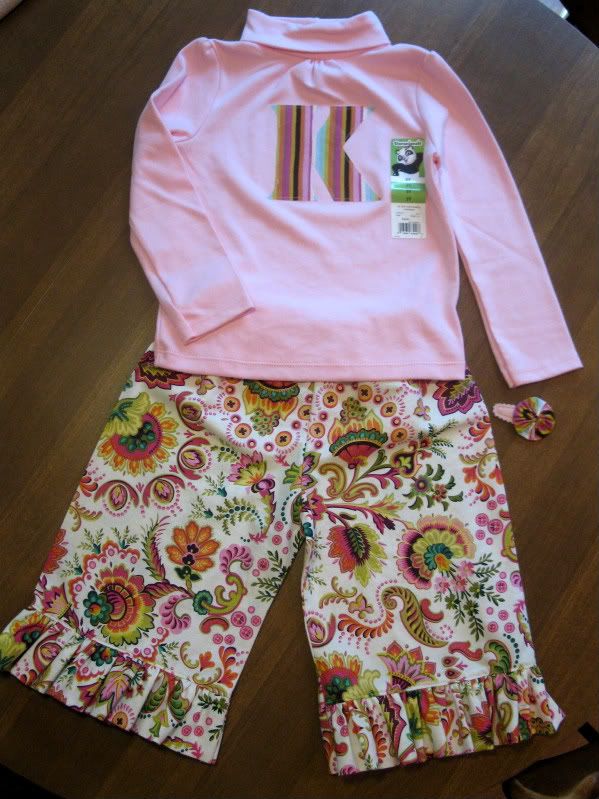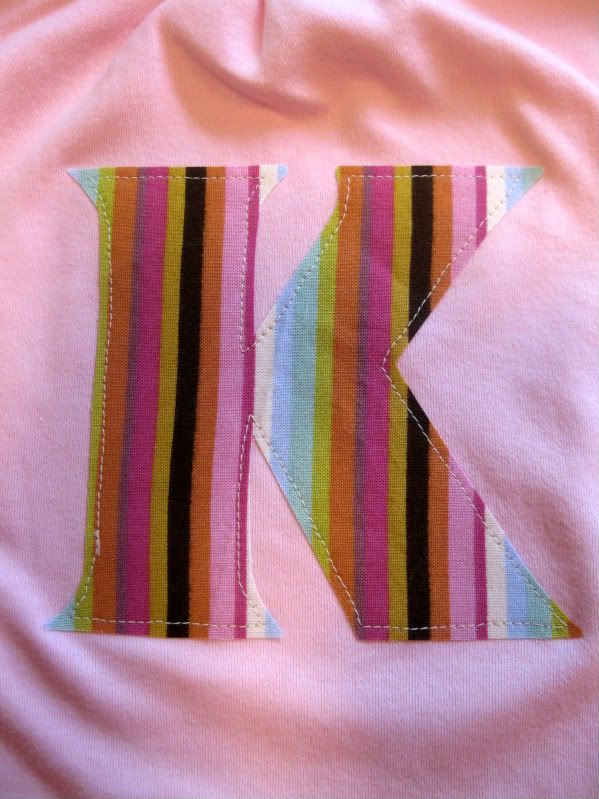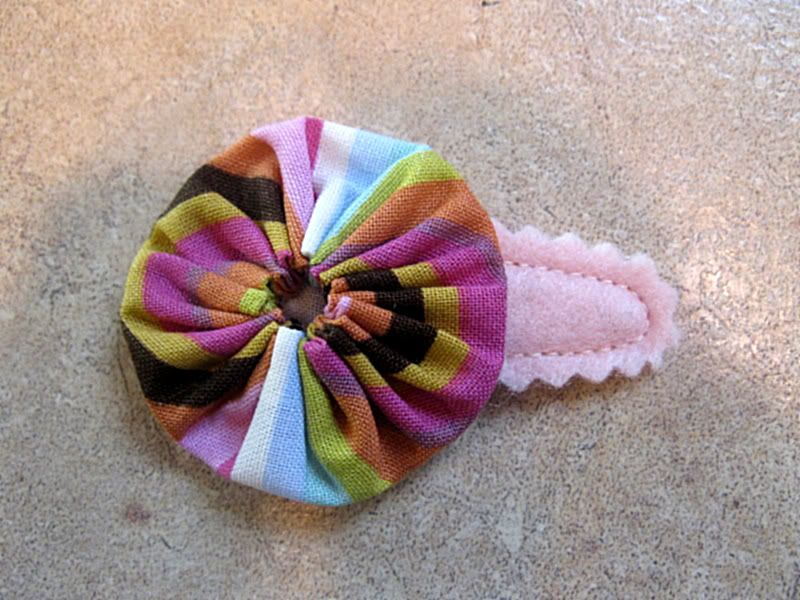 the bottoms were made using the
boutique bottom pattern
and made with "Zest" by donna wilder for the stonehill collection fabric. i bought the turtleneck and appliqued the "K" on the front using a coordinating stripe. the matching barrette is a yo-yo made from the stripe fabric hot-glued onto a barrette based loosely on
this tutorial
. i hope she loves it!!