friday before school katie finally plucked out a loose tooth. it had been dangling by a string of flesh for several days (lovely visual i know) but she would not allow us to pull it out. at breakfast on friday she started crying as she was eating her cereal and said "mooom, it HURTS!" then she disappeared upstairs for awhile and when she came back downstairs she triumphantly showed me her tooth, in hand. she was very proud that she had pulled it out herself without crying.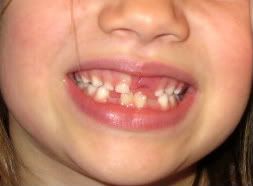 the tooth fairy left her *three* dollars because everyone knows those front teeth are worth more. (at least that is what nathan says.)
on another note, katie and sam decorated gingerbread houses tonight....sort of. they were at a friend's house last night and they attempted to make gingerbread houses from one of the wilton box kits, with somewhat disastrous results. the icing was kind of runny and the houses didn't really set up right and they kept collapsing. we only got them put together and they didn't get to decorate them so i promised they could do some at home. being the cheapskate that i am, er, i mean, being as *thrifty* as i am, i couldn't justify BUYING a kit for $9 that would just end up getting thrown out. so last night after they went to bed i threw together a few houses with some graham crackers and some leftover wilton frosting i had, and they were ready to be decorated tonight.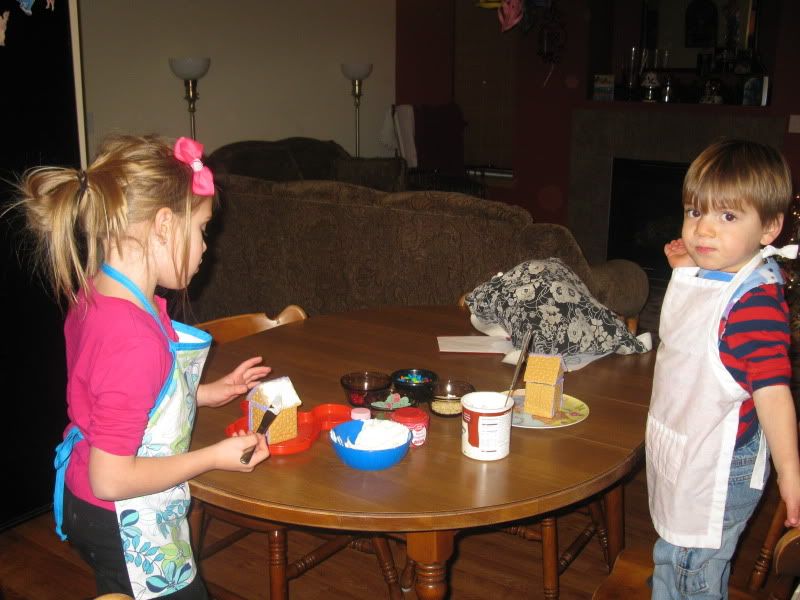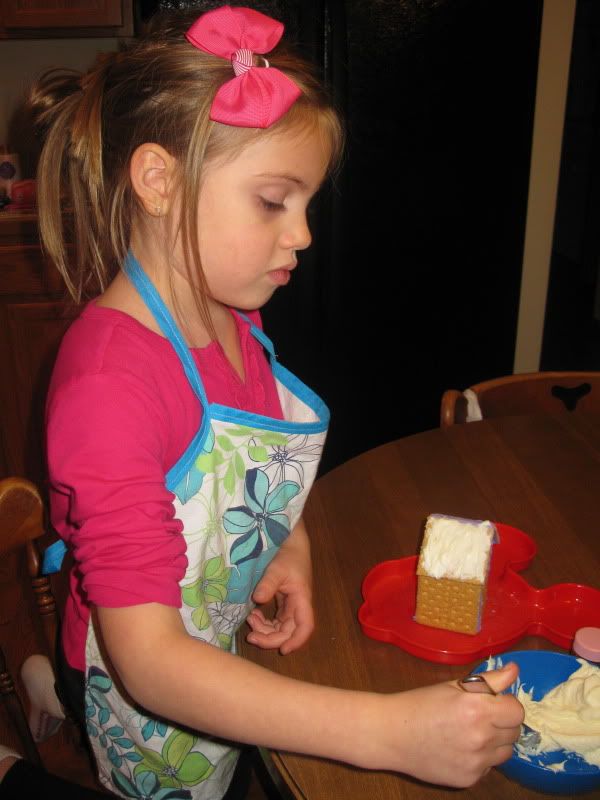 frosting their graham cracker houses.
hard at work decorating.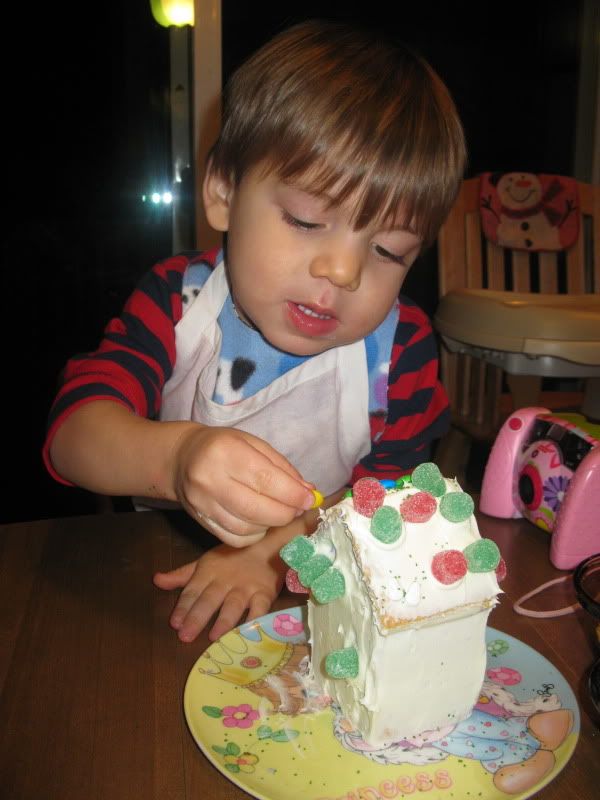 decorating....
more decorating....
this is how sam looked much of the time. eating the decorations or licking frosting off his fingers.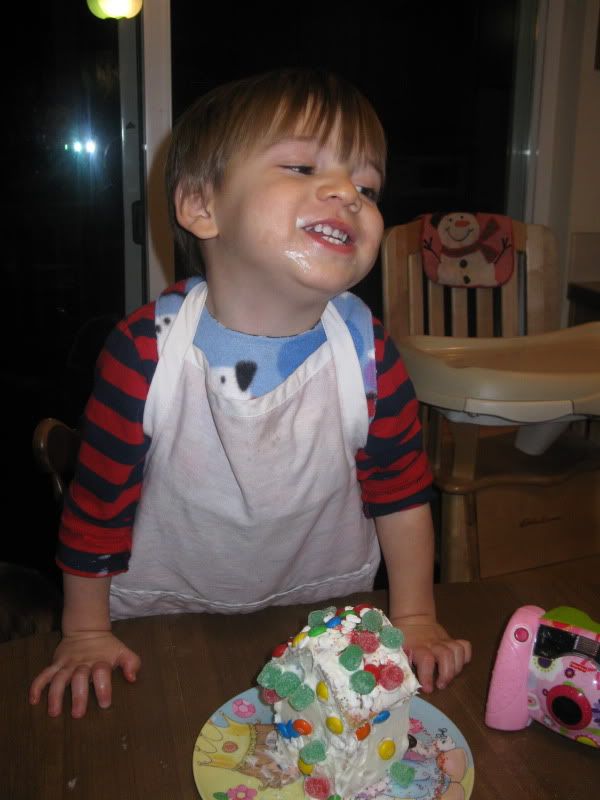 he's very proud of his house.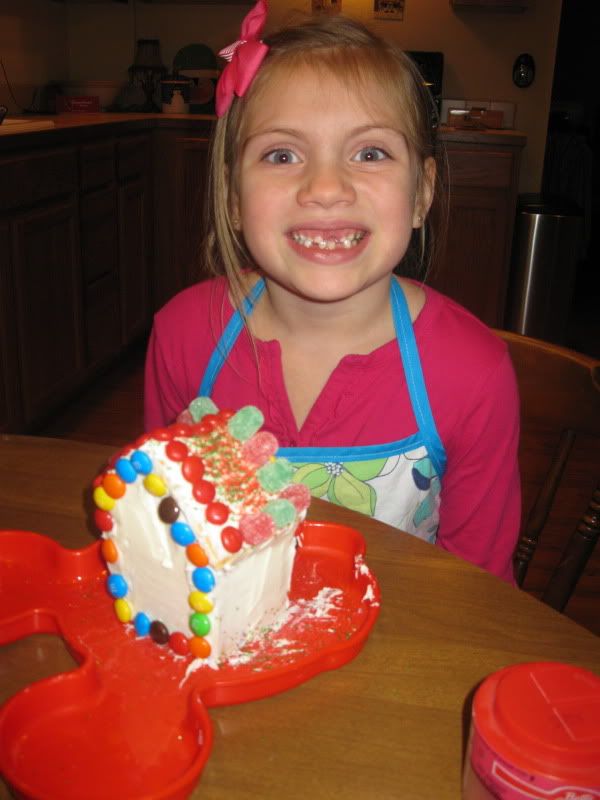 so is she.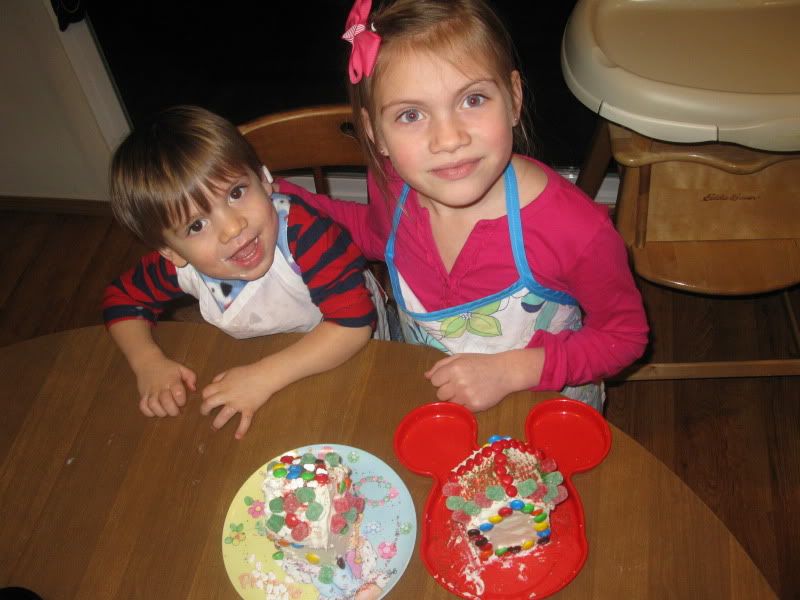 thanks for looking!