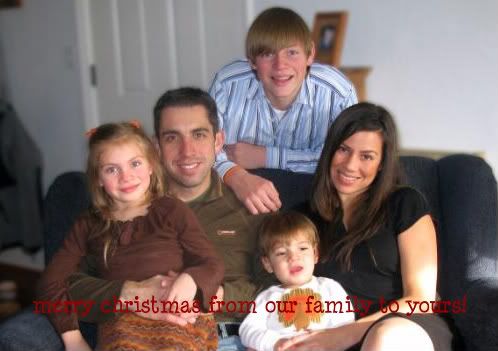 first, merry christmas! it's officially been christmas for 19 minutes now! the stockings are hung (and filled!), turkeys outta the brine and resting in the fridge, santa's been here....and i'm ready to snuggle down for some visions of sugarplums. or something like that.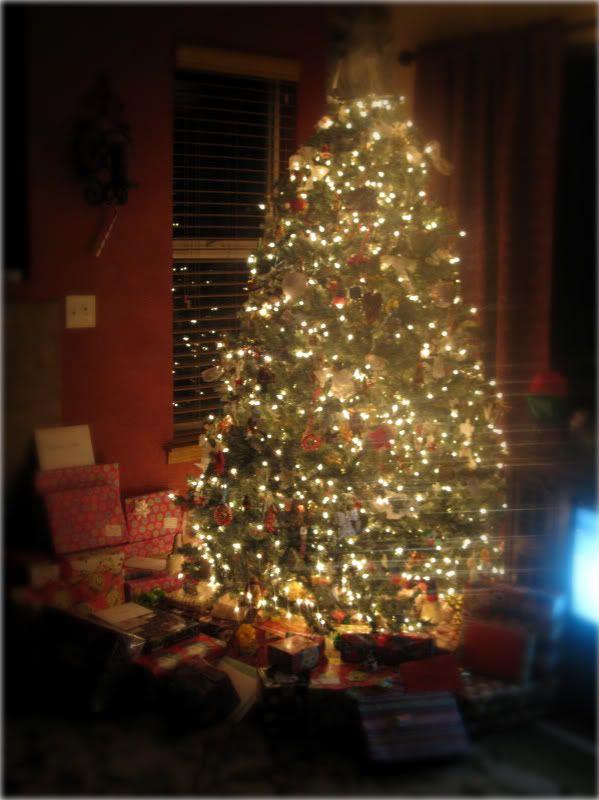 see?! santa's been here! and he didn't leave my kids lumps of coal, after all!
yesterday we went up to clear creek nursery. every year they have a couple of "santa's reindeer" there. this year was dancer and prancer's turn. they were SO stinkin' cute. i now want a pet reindeer for my backyard :) sam was leary of them at first, but by the time we left he was running up the the enclosure, climbing up on the hay, and hanging on the fence. he threw a fit when we had to *drag* him away.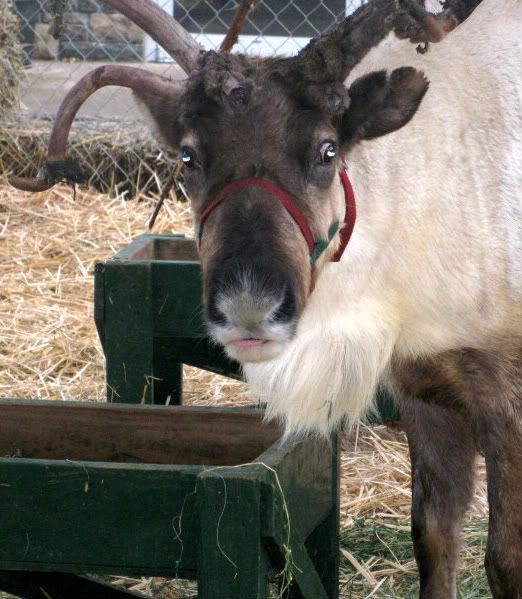 have you ever seen a cuter, fuzzier face?! and the little tongue poking out! ahh, i am dying of cuteness overload!!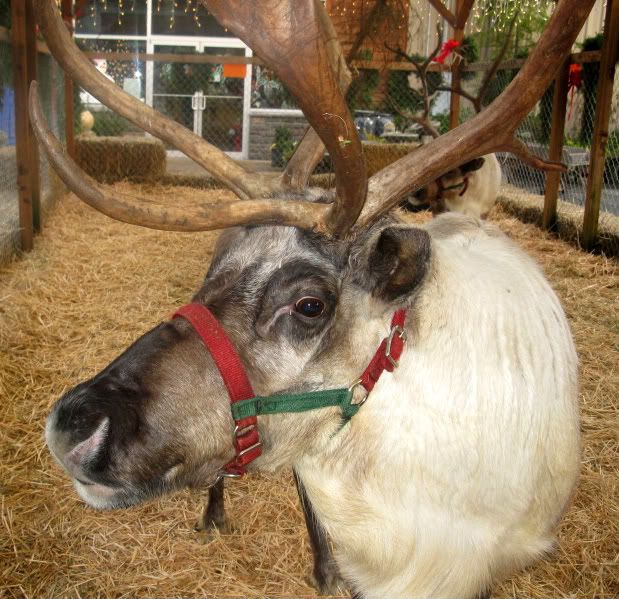 why, hullo there!
"clara" and "fritz" with the nutcrackers, inside the nursery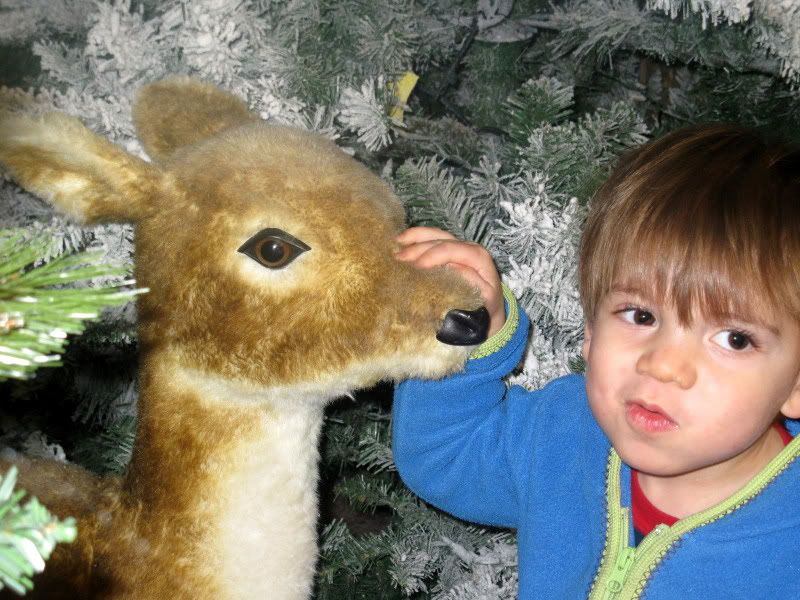 heeyy, this isn't really bambi....
hope you and yours have a wonderful, magical, terrific, RAWKIN' christmas!!