so i sacrificed my house today and let samuel destroy it so i could get some uninterrupted crafting time. i've been wanting to make one of these and knew i'd seen the tutorial somewhere before but couldn't remember where....then it popped up on my blogger dashboard this morning and i knew it was a sign that i was supposed to make it today :) the tutorial is from the talented jill at
"homemade by jill"
. i made this for my cousin's little boy, elijah...he just turned 6 and (hopefully) is still at the hot wheels stage. it's a super cute car caddy that holds 6 hot wheels and has a road to play on as well, and it folds up compactly to take your cars with you on the go. hope you likey!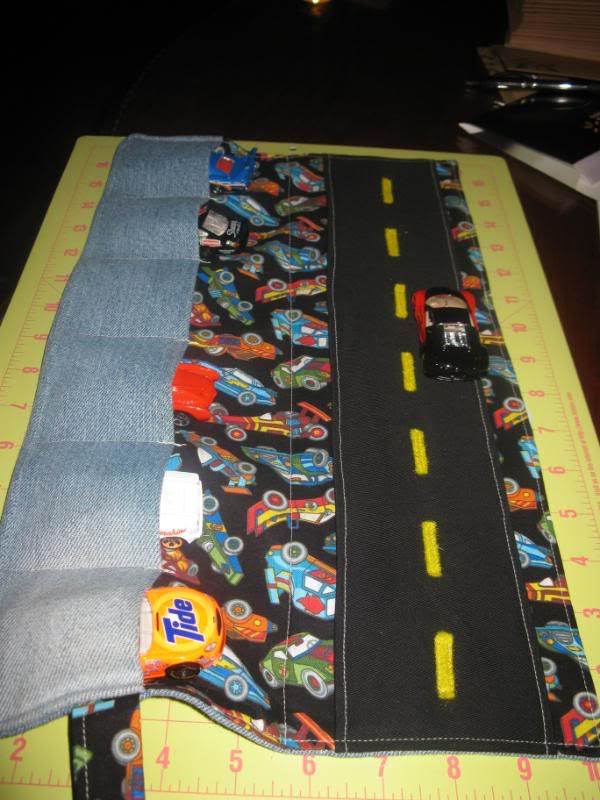 ETA: i deviated a bit from jill's, as i had no black felt so i just used some black canvas for the road; and i wanted to use a car print fabric that i had vs. plain duck cloth, so i used some fusible interfacing to give it a little more weight. also i eliminated the piping since i had none, and used fabric for the closure instead of webbing since i didn't have any of that either. and instead of the car applique i chose to do an initial.