a few pics from our YMCA childwatch party tonight.....good food, great friends, and a visit from the big guy himself. i am quite sure that samuel was probably the most entertaining to watch with santa....a few kids cried when they sat on santa's lap, but samuel threw a full out kicking, screaming tantrum. i think he might have actually kneed santa in the face (sorry 'bout that, santa).
waiting to see santa.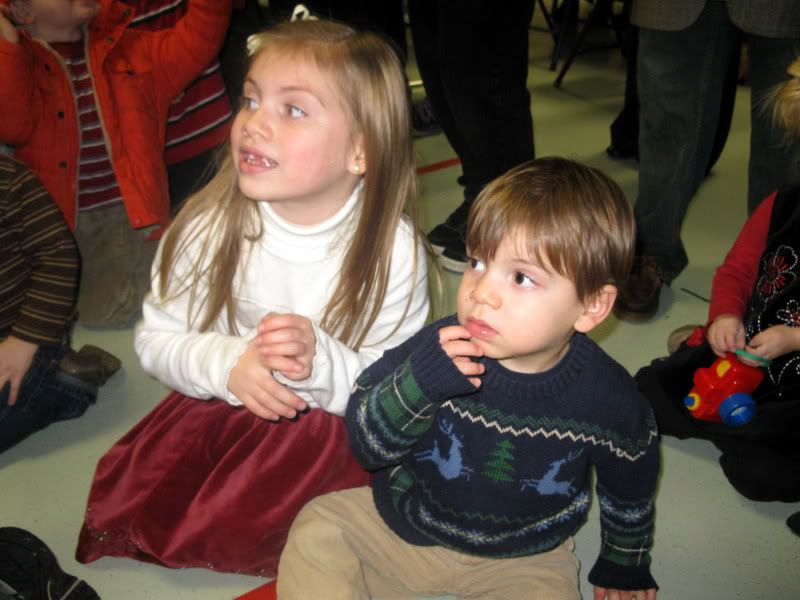 sam already looks unsure about this whole thing.
i just wanted ONE picture of my kid crying on santa's lap....yeah, that's NOT gonna happen. LOL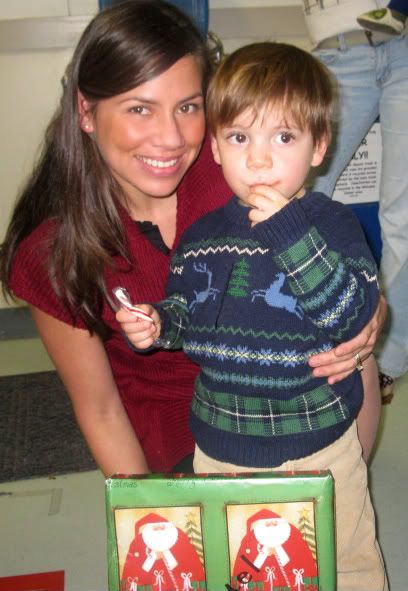 candy canes and presents make everything better.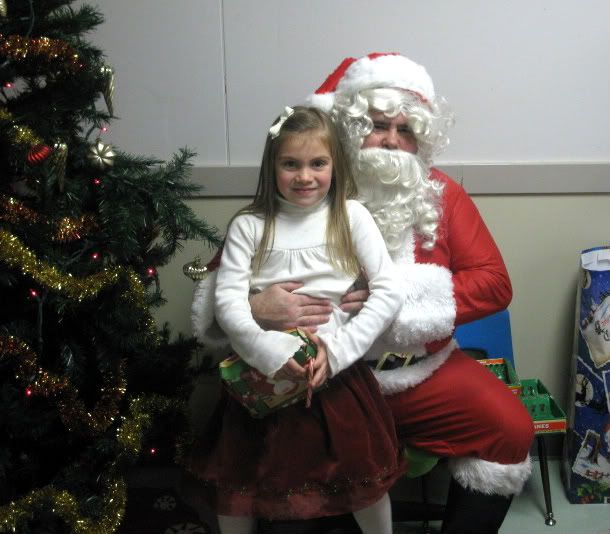 katie and santa.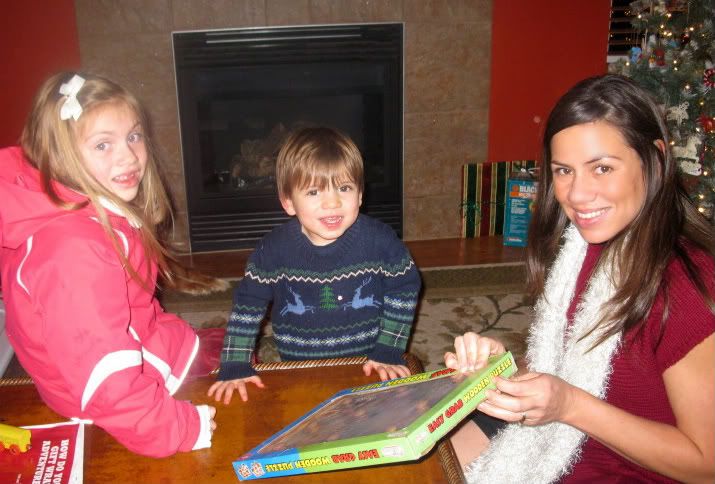 sam did not like santa....but he LOVED his present. he loves puzzles, and the whole ride home he kept saying "my! my!" (mine, mine) and wanted to open his puzzle in the truck.