yesterday we went to clear creek nursery, as we have for the
last several years
. they have a couple of santa's reindeer there that you can visit, and this year they had a camel as well. inside, they have a "winter wonderland" set up with a cabin and woodland animals, and every hour it "snows" for several minutes.
katie and sam, checkin' out the tree.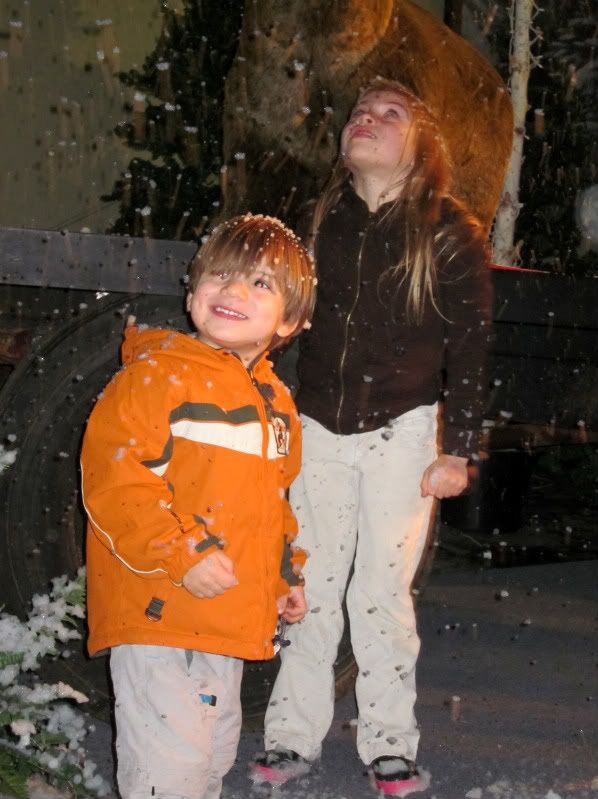 SNOW!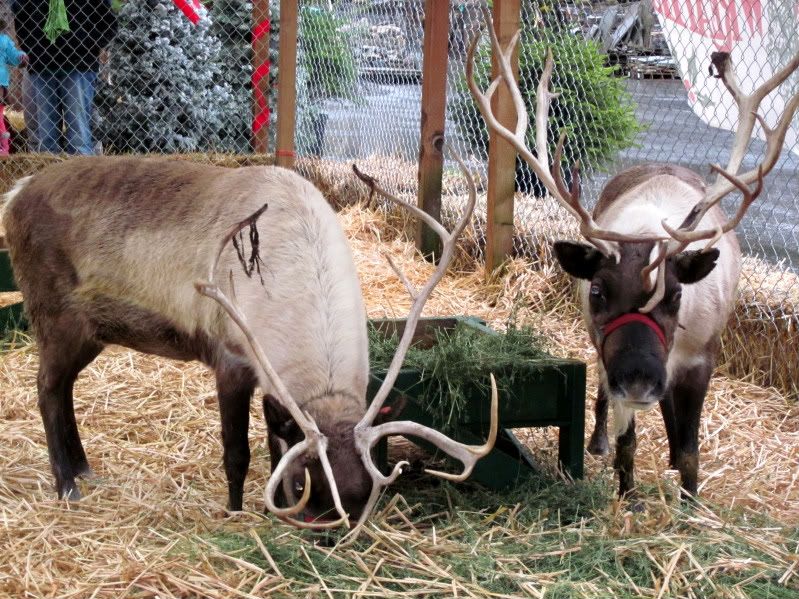 a couple of santa's reindeer.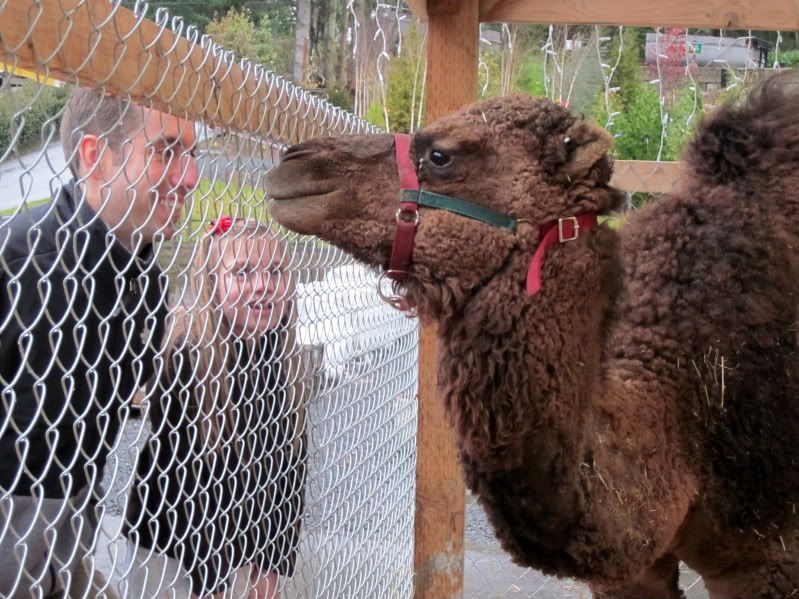 nathan and katie checkin' out moses the camel. and moses checkin' them out right back.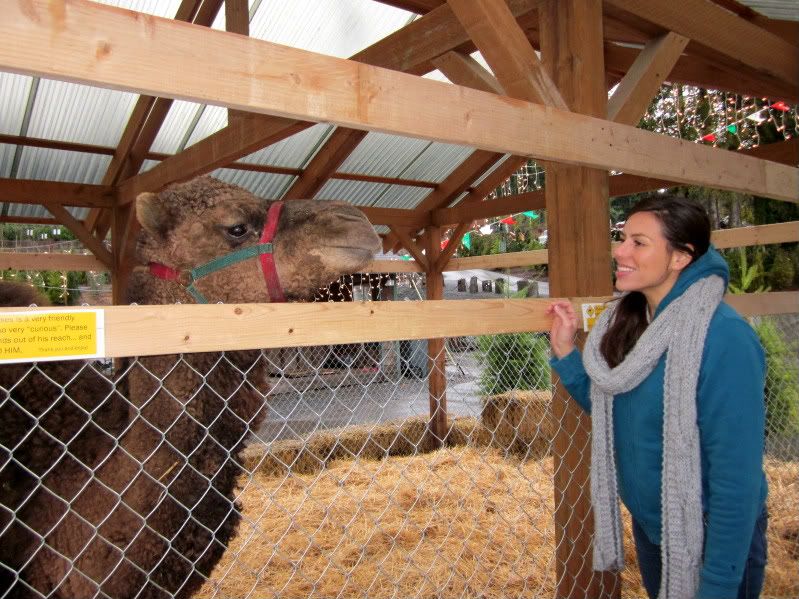 "why, HULLO there, moses!"
merry (almost) christmas everyone! (and thanks to melanie for her photo-editing help!)
thanks for looking!