this past thursday was austin's eagle court of honor. i was a ball of nerves for a full week ahead of time.....hoping everything would go as planned; wondering if i was making enough/too much food; fretting over how he would do on his speech. luckily though, all that worry was for naught. it went beautifully. it was lovely and relaxed and funny at times. we were surrounded by family and friends and i could not have been any more PROUD of that child. he has come a long way from that little 8-year-old bear scout.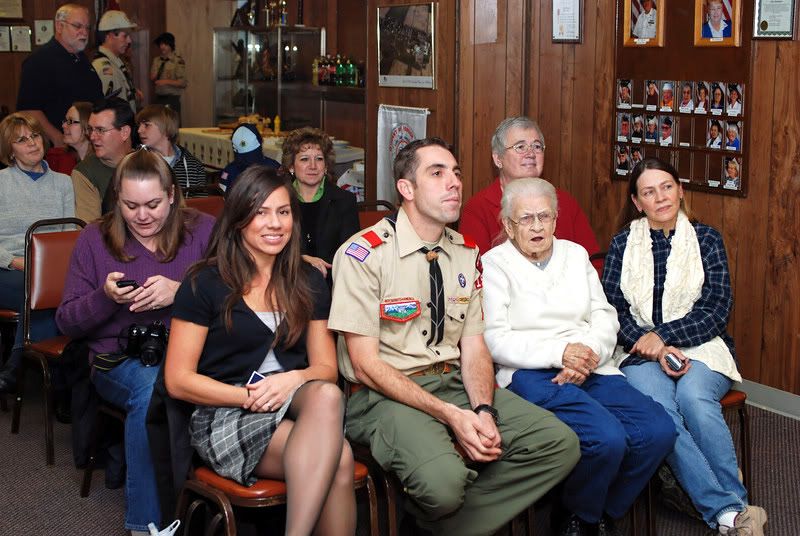 waiting for the ceremony to begin.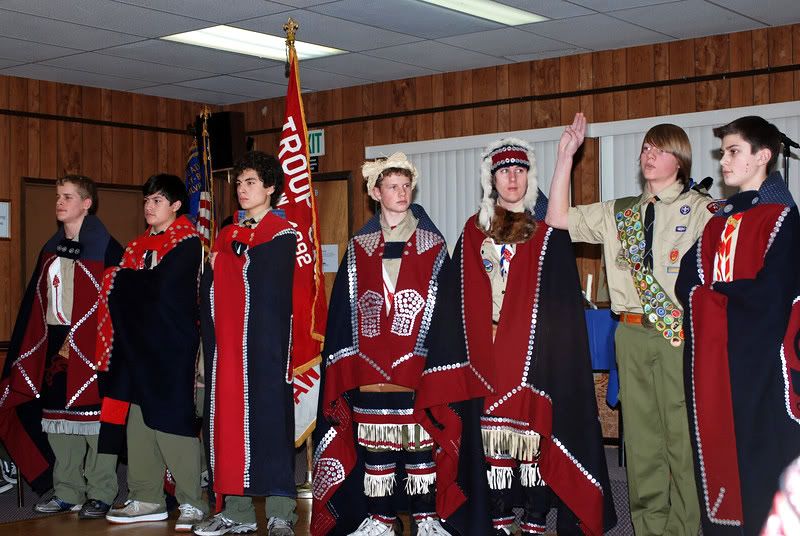 order of the arrow "four winds" ceremony.
spencer, changing out the old neckerchief for the eagle neckerchief.
scoutmaster tom bougan says a few words about austin.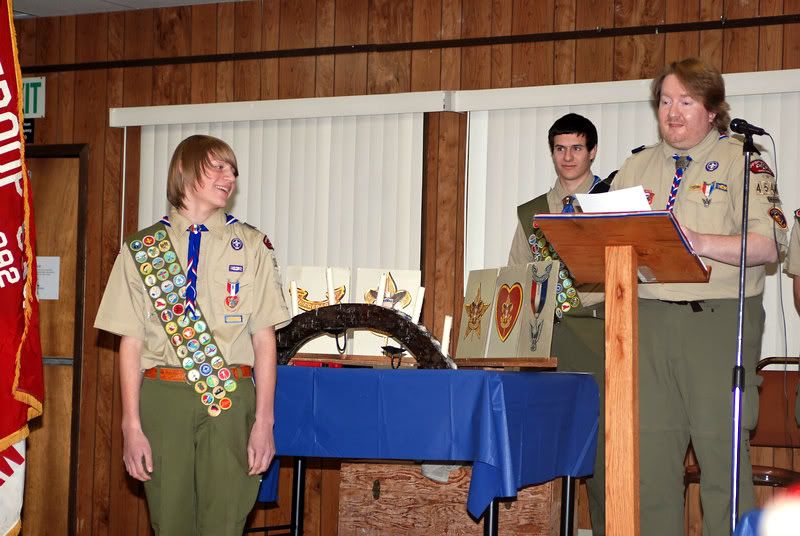 austin's old cub scout leader, mr. steve rinehart, shares some memories from austin's younger scouting days.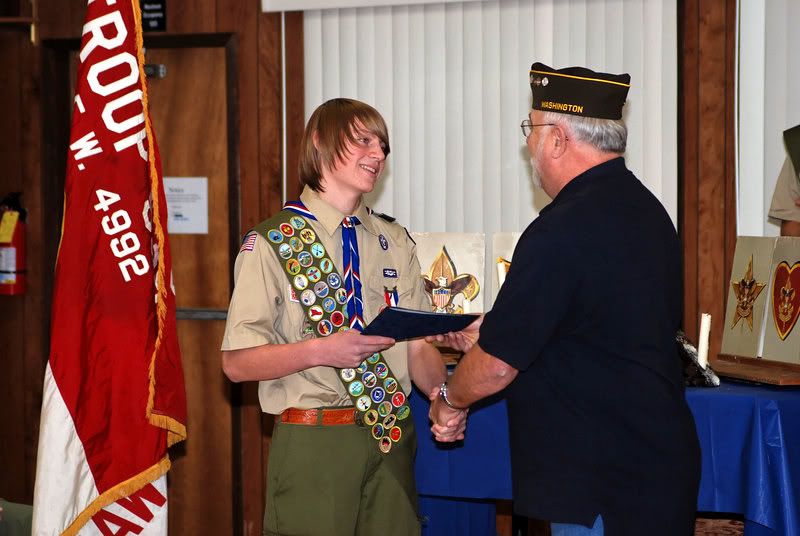 austin being presented with an award from a representative of our sponsor, VFW post 4992.
moving his name from Life scout to Eagle on the advancement board.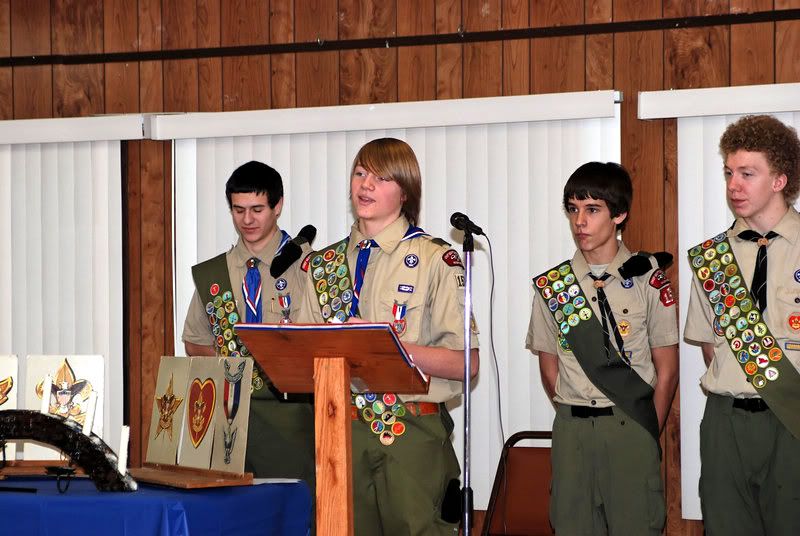 austin's speech. i wish i had videotaped this. he was so well-spoken, and relaxed, and FUNNY. my fave part? when he thanked me, for without whom his uniform would not have looked nearly as neat and pressed. LOL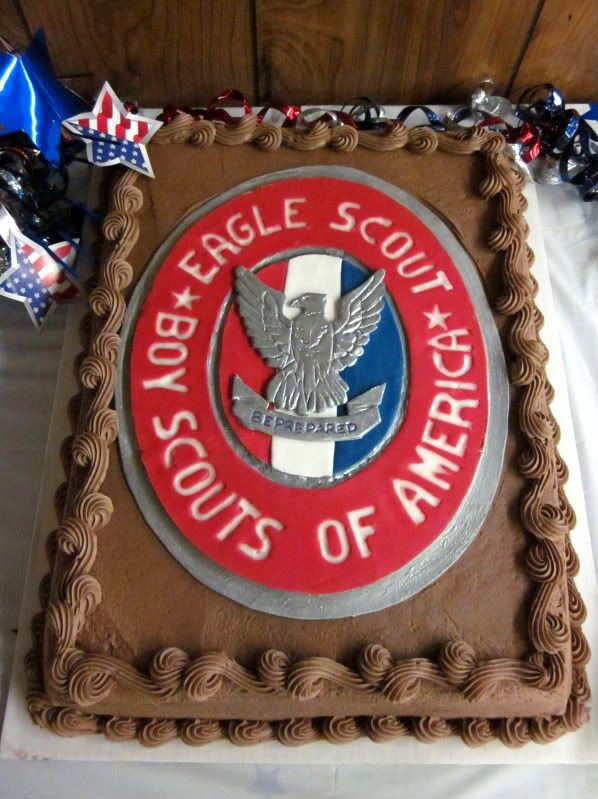 cake! i bought a couple 1/2 sheets from costco and had a friend make the eagle medallion for me out of fondant.....i love how it turned out!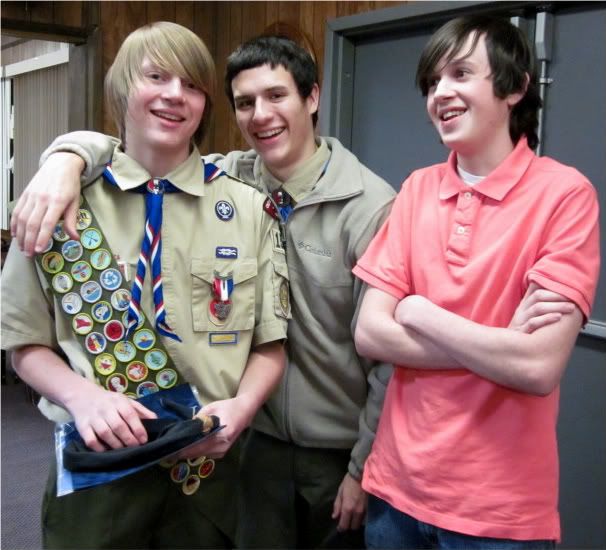 austin with buddies spencer and steven.
to austin i want to say, you are now part of an elite group defined by dedication and hard work. it is an accomplishment to be proud of, and one that you will carry with you the rest of your life. congratulations to our EAGLE scout! we love you!
thanks for looking!
*just wanted to say, all but the last 2 photos were compliments of our troop photographer, mr. harry warner!