last night we went over to my friend robyn's mom's house to watch the lighted boat parade. the bremerton yacht club puts it on every year, and the participants deck out their boats with lights and then sail along the shoreline, playing christmas tunes.....and santa even gives a shout out to your kidlets by name if you send them in. the kids loved it (they were especially excited when they heard their names called out :) along with the parade, robyn and her awesome mom made an assortment of yummy food, and also had a craft on hand for the kids to do.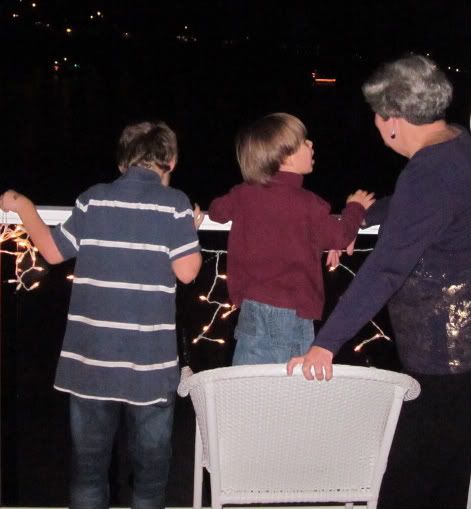 out on the balcony, watching the boats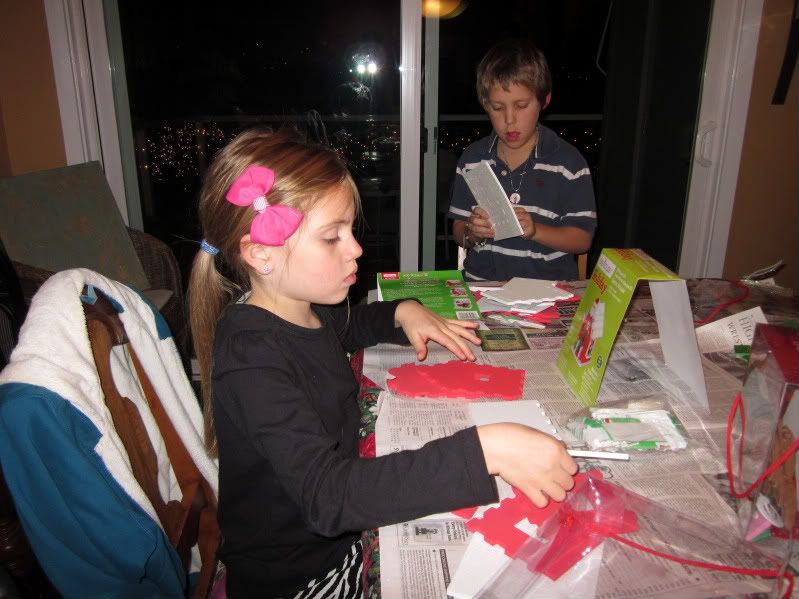 katie and ike, working on their houses (disclaimer: that is NOT how i did my daughter's hair....)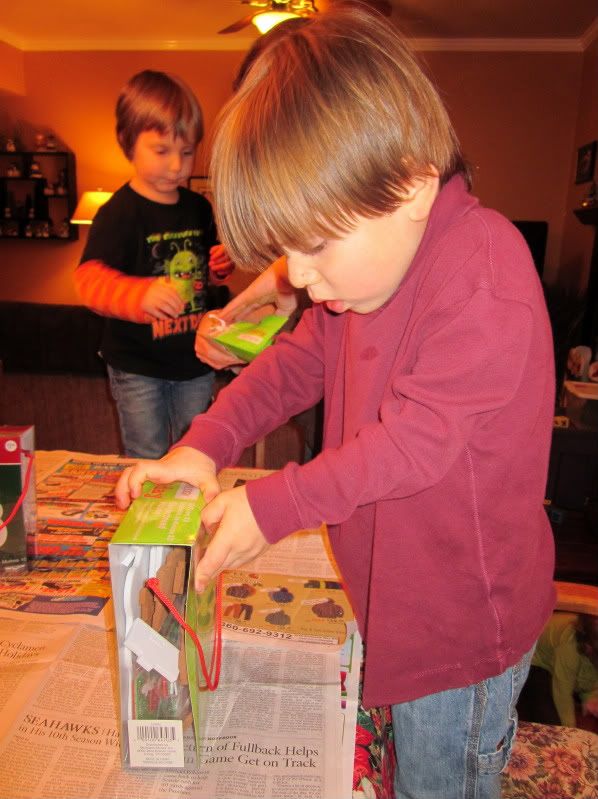 sam tearing into his "house" kit
i can't believe she did that to my *beautiful* cake LOL
sam *really* loves ike.....and ike is so awesome with him.
thanks for looking! and a great big HUGE thanks to robyn and her wonderful mom cheri for having us!