katie and i went to see the Nutcracker tonight, performed by Peninsula Dance Theatre. it was a nice evening, though the ballet was a little slow in parts and katie asked a couple times if it was almost over and when were we going home? for the most part though i think she enjoyed it. i'm pretty sure her favorite parts were the dinner before and the chocolate silk pie we had during intermission LOL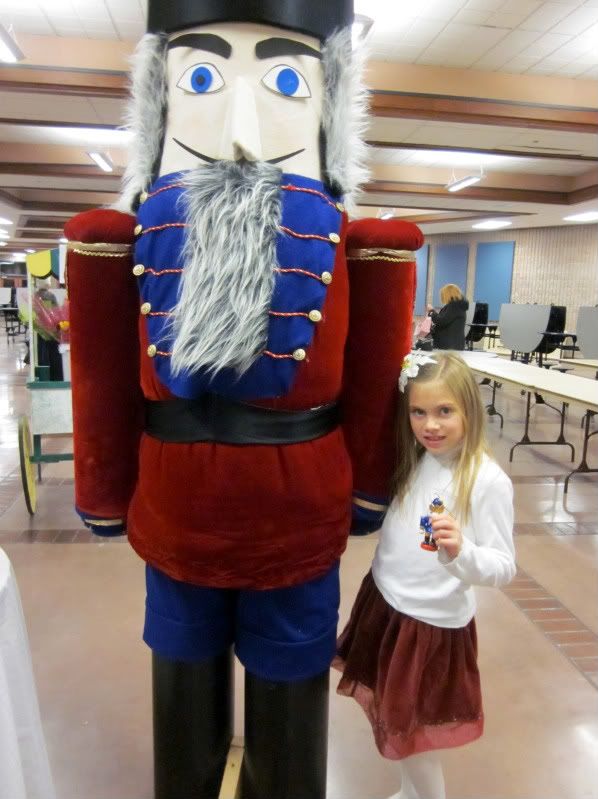 katie with a BIG nutcracker, and she is holding a *little* nutcracker that she got as a souvenir.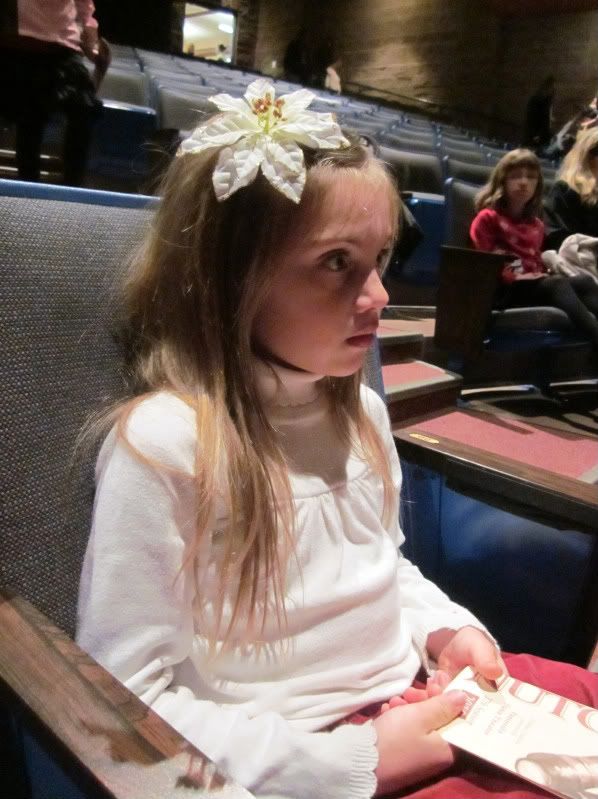 waiting for the show to start.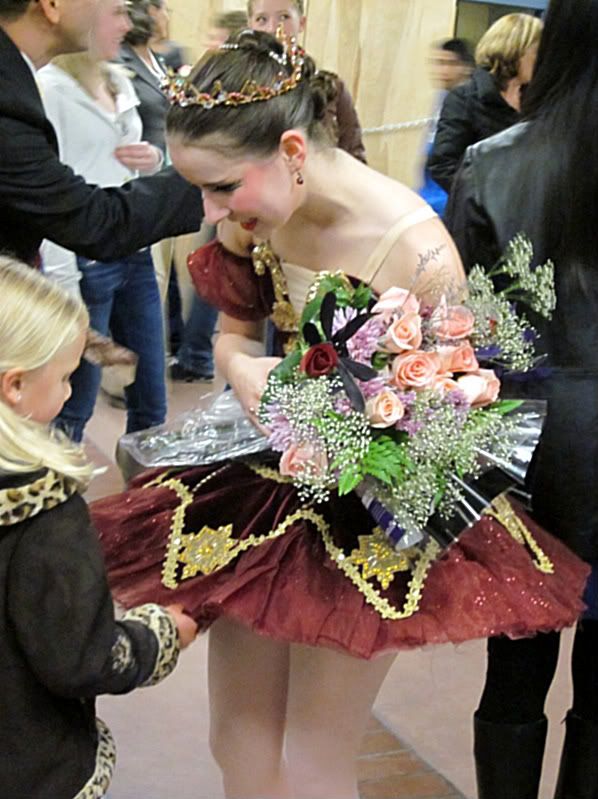 the sugar plum fairy. tried to get katie to go stand by her. yeahhh, right.
a fun "girls date"......i would LOVE to take her to seattle next year though to see the Pacific Northwest Ballet perform it.
thanks for looking!