some pics from this weekend.....my mom came down to help with the kids because nathan was out of town. i ran in the "whale of a race" saturday morning and set a new personal record....4 miles in 31:17 (for those of you keeping track that is a 7.82 minute mile, UNHEARD of for me, i'm usually a 9.5 minute miler on a good day :)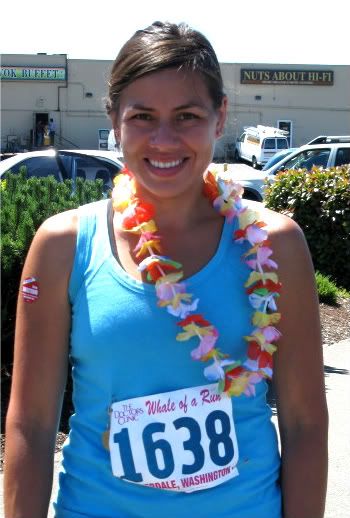 then i met up with my mom, katie and sam to watch the parade. austin marched in it as he does every year with his scout troop.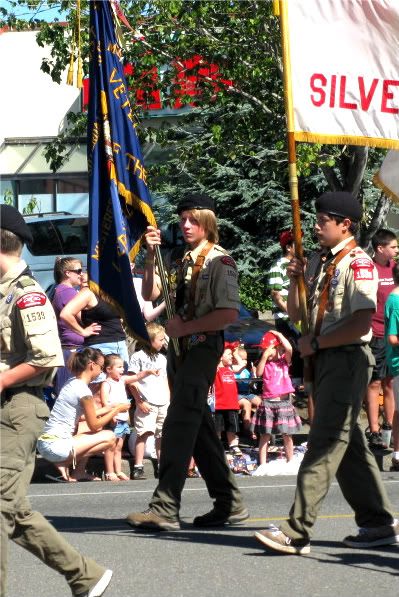 i love the whaling days parade....they always have lots of fun entries, and they're one of the only parades around that actually throw out candy and goodies (hence, making it my kids favorite parade as well.)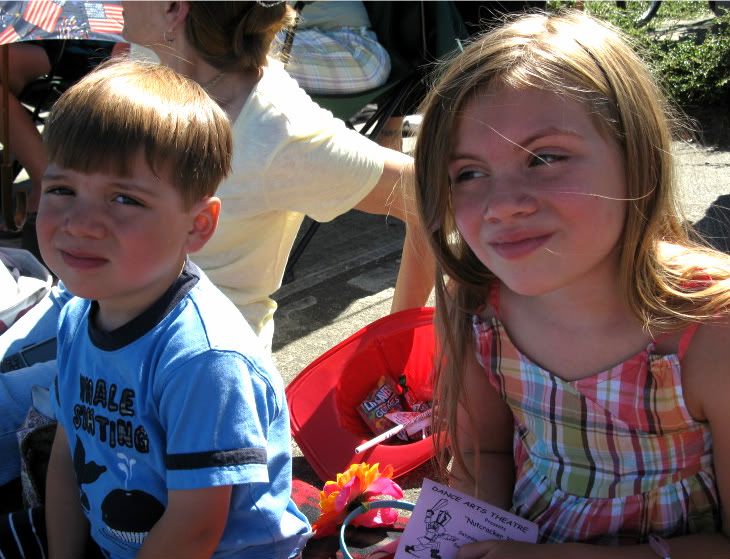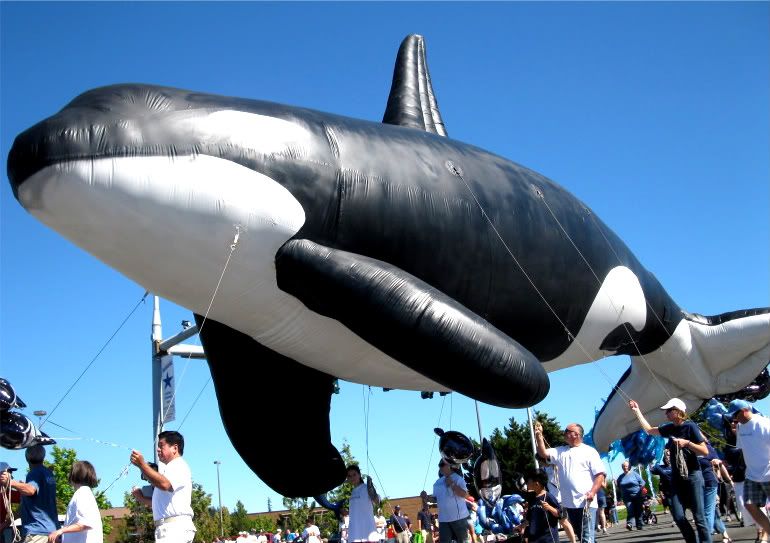 i love this guy, i always want to hug him!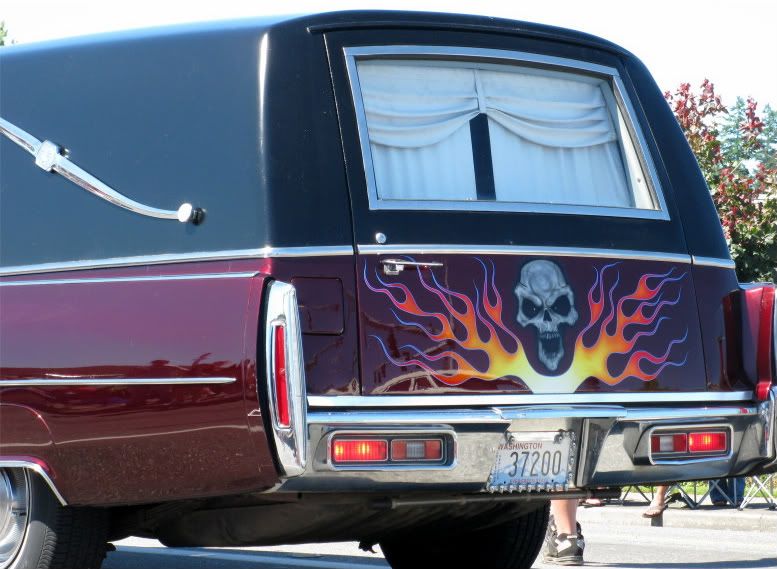 cool hearse for the "haunted fairgrounds" entry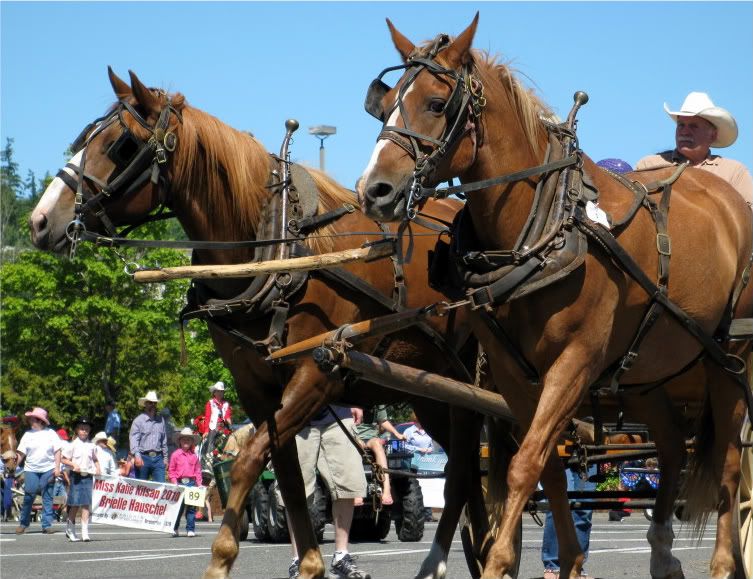 purty!!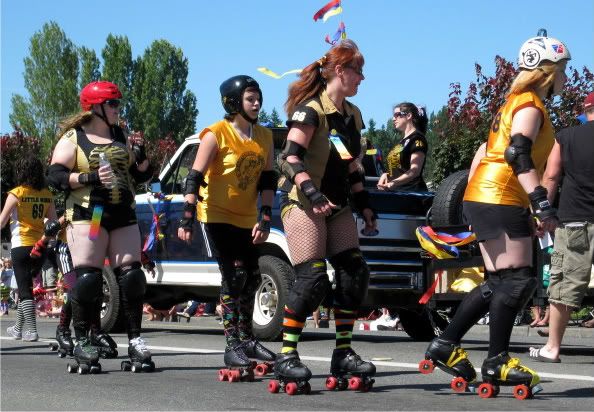 the roller derby chicks scare me just a little....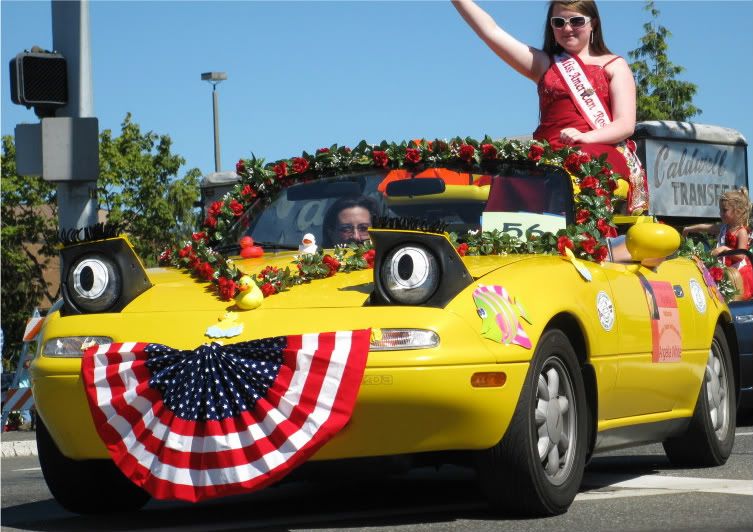 this cute little number kept winking at me ;) (the car, not the girl)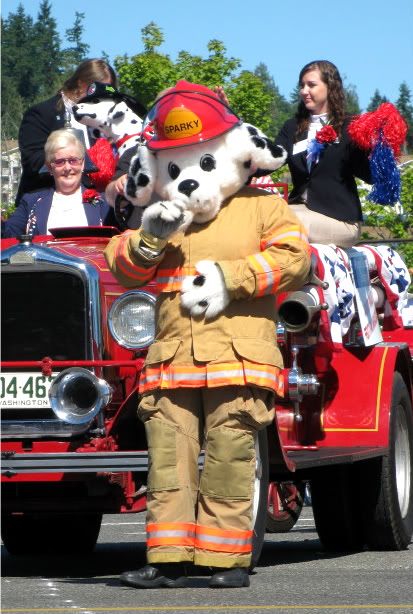 and sparky the fire dog was waving at me.....score! a cute firefighter flirting with me! LOL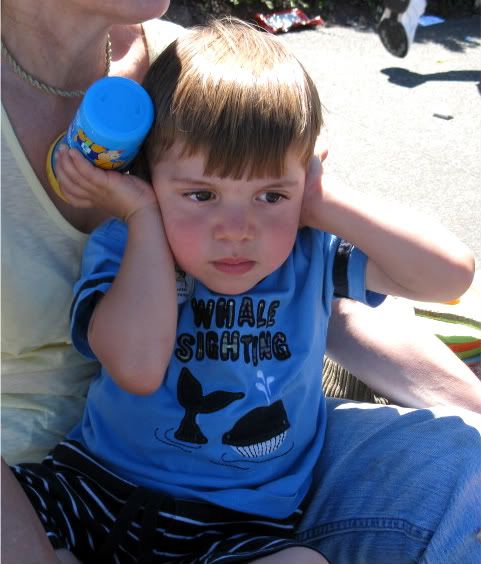 how sam viewed much of the parade. whenever someone would honk their really loud horn, or rev their engines, he'd cover his ears.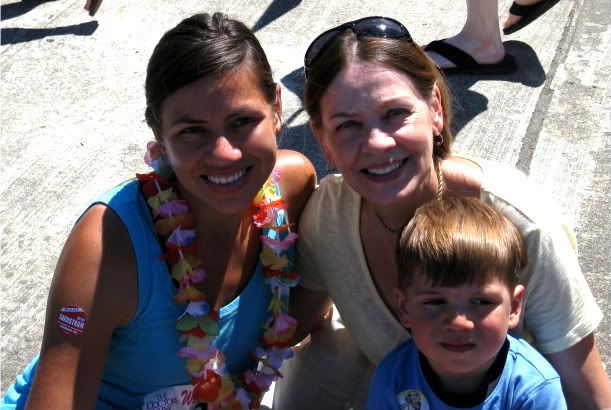 this was supposed to be me and my mom, but sam weaseled in. note: random sticker on my arm placed there by one of my kids.
after the parade we went down to the street fair. we found a shady grassy spot to sit and take in the views and listen to the band that was playing.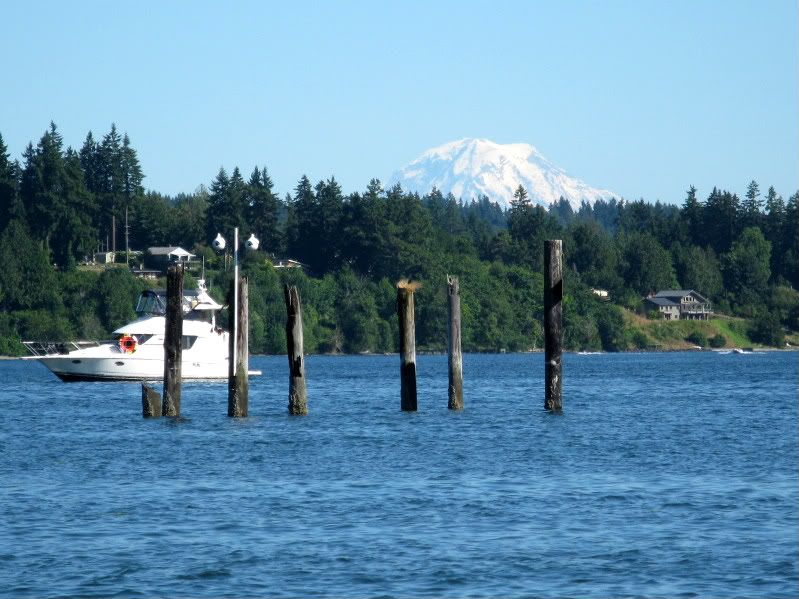 our gorgeous view.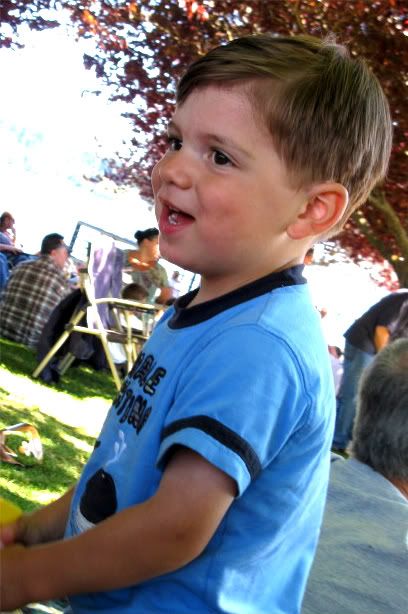 sam, enjoying the afternoon.
thanks for looking!