today i met up with a bunch of girlfriends and their kiddos to hang out at chuck e. cheese....a great way to kill an afternoon, i must say! we were proabably there a good 4+ hours.....
sam rollin' with his homie chuck e. (whom he kept calling "mickey mouse" LOL)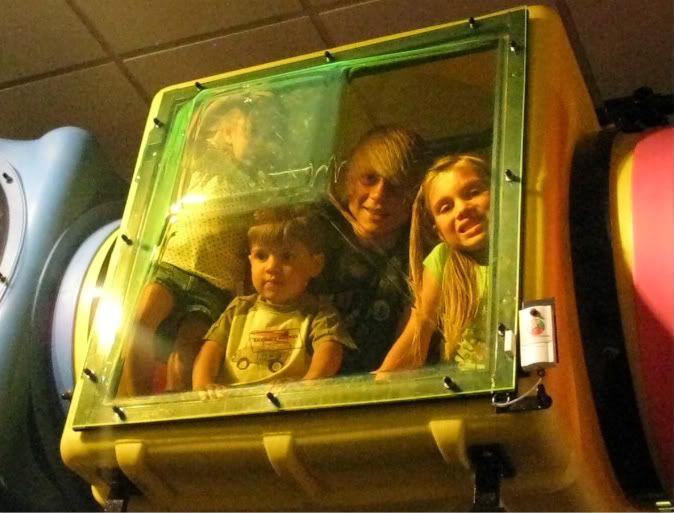 hamster much?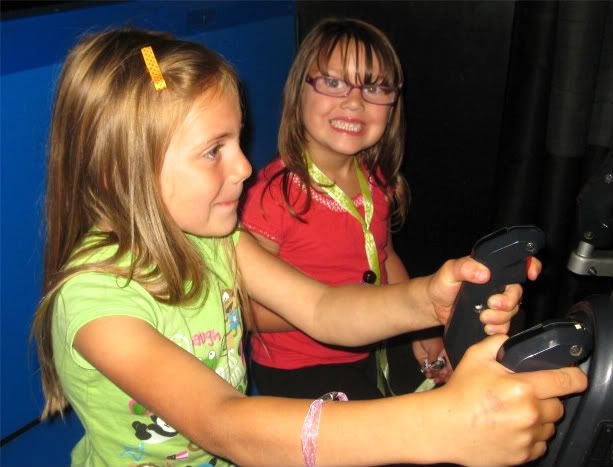 our lil' gamer girlz :)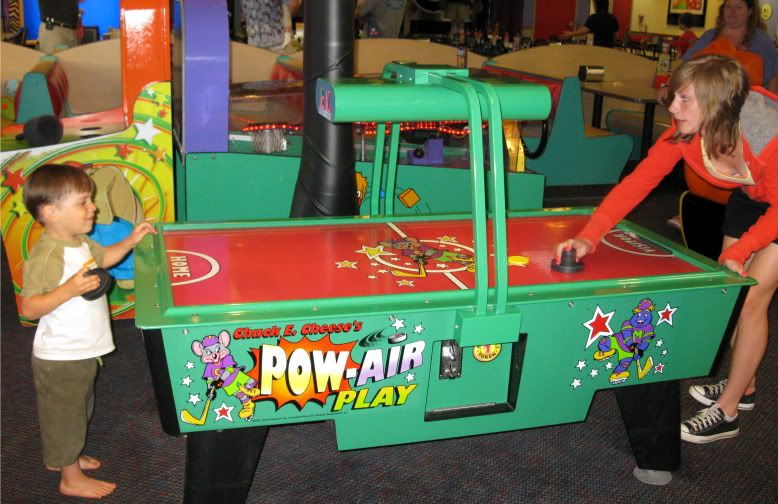 aw, dimi offered to play air hockey with sam.....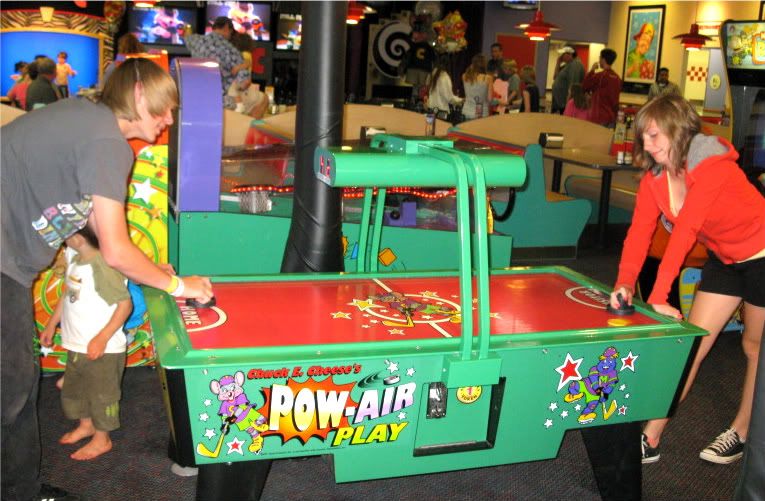 but then he ditched her halfway through the game and his bro had to fill in for him.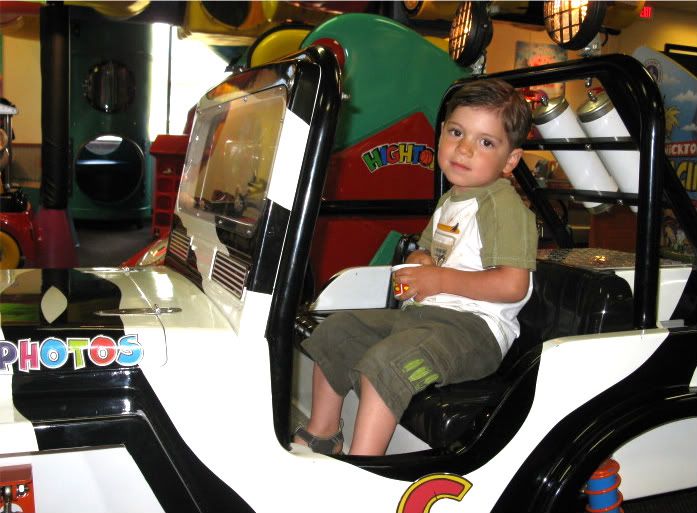 sam goes for a ride in the jeep.....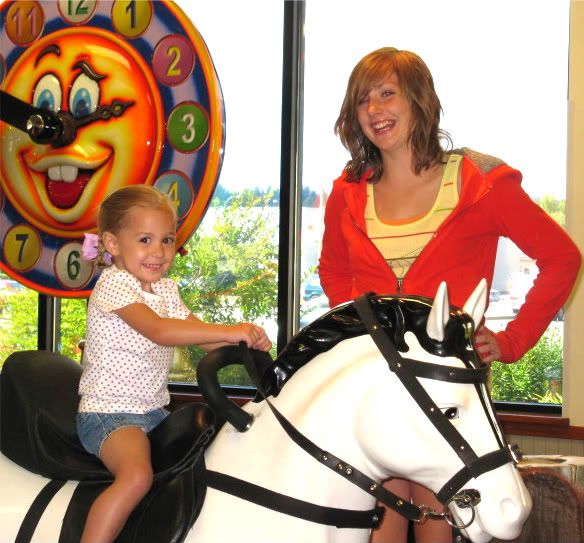 while gabby chooses a more "eco-friendly" ride. (as the creepy clock stares on...)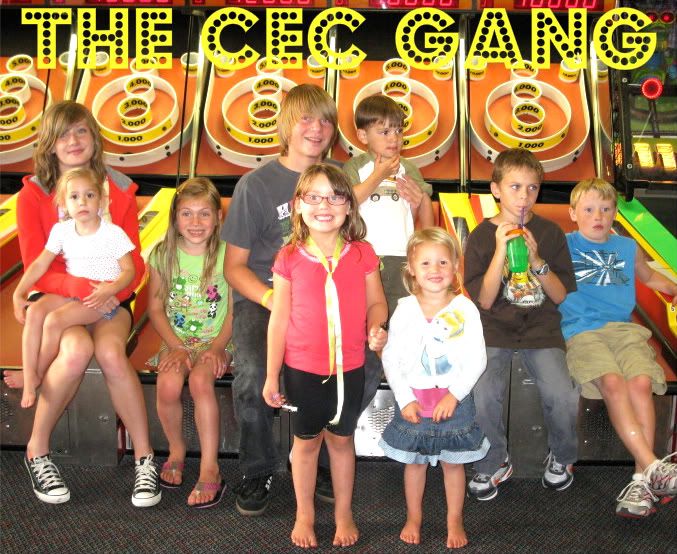 our whole gang together! thanks ladies for the fun afternoon!