tomorrow nathan is leaving for another week to washington D.C. for some work stuff....so today he wanted a "family day". we decided to drive up to sequim for their
annual lavender festival
. my mom met us partway up there and then we all drove together. the morning started out foggy and cool, but by the time we got up to sequim the fog had burned off, the sun was out and it was warmin' up nicely. we started out at the street festival, where there were tons of booths of arts and crafts and lavender-related items for sale. my mom and i probably could've killed a lot more time on this part, but nathan and the kids were bored and whiny so we had to (try to) hurry along. then we sat on the lawn and had a bite for lunch....my mom and i shared a *yummy* crepe from J' Aime Les Crepes (artichokes, spinach, garlic, provolone cheese, pinenuts and lemon-herb sauce, YUM!) then we considered buying the bus passes to go to all the different lavender farms, but we were too cheap in the end to shell out the $10 a piece, and nathan said we would just drive to a couple of the farms ourselves. so we hop in the truck and get to one of the farms, and turns out you need the $10 festival button to get in. damn. foiled again. as we pile back into the truck and start driving, i find a lavender farm in the brochure that isn't one on the farm tour, so we headed out to
graysmarsh farms
. besides lavender, they had all kinds of u-pick berries. can you say "strawberry-stained-shirts-and-hands"?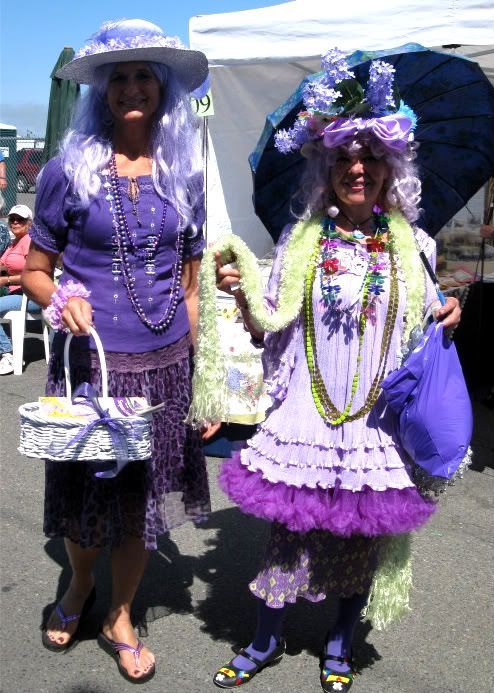 the lavender ladies. please, please....do not let this be me in 30 years. LOL
graysmarsh farm. note: bubba-keg full of beer in nathan's hand.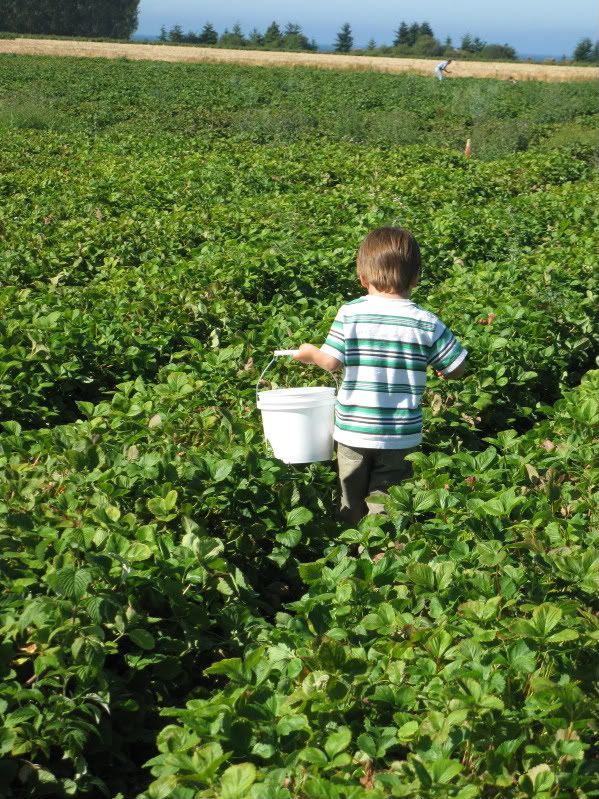 the littlest berry-picker. we put 'em to work young.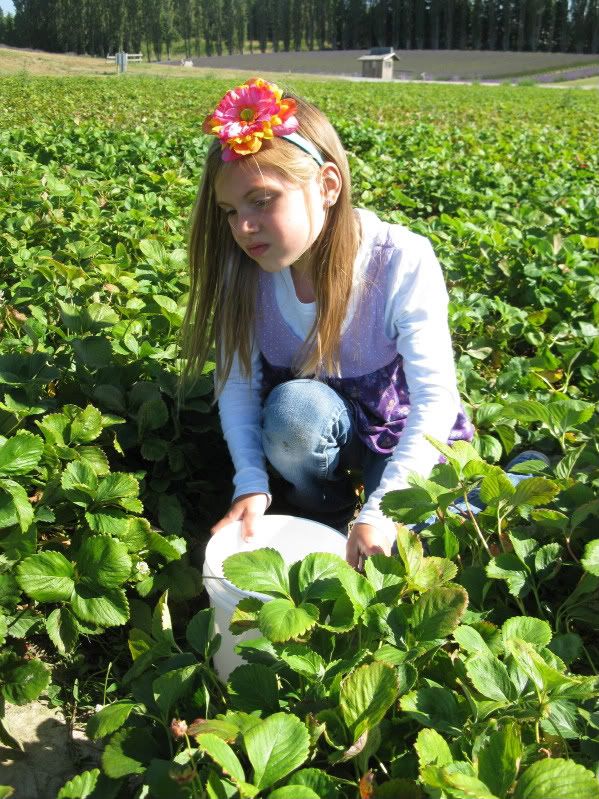 the middle berry-picker.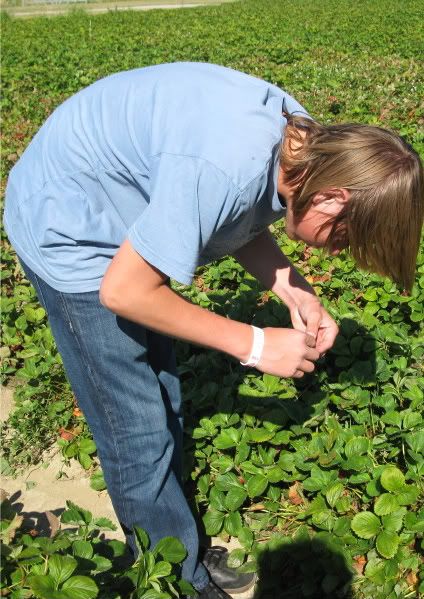 the biggest berry-picker.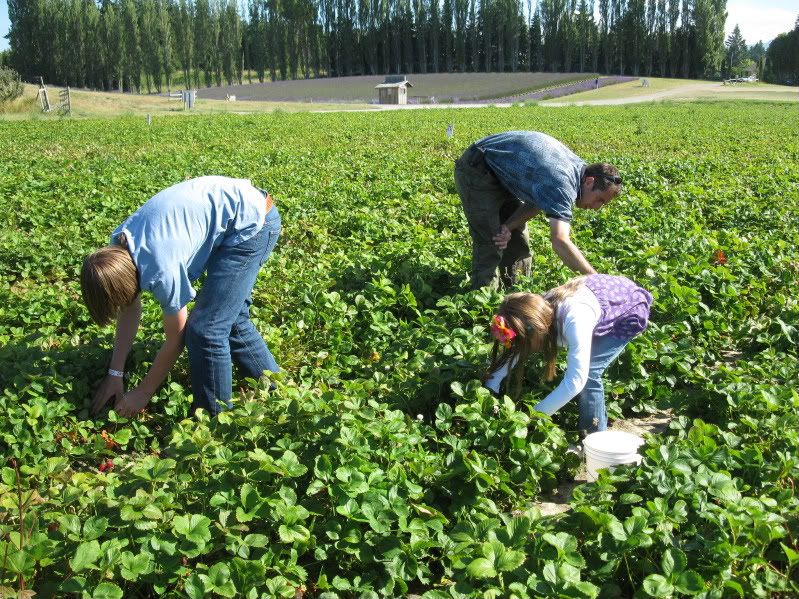 yeah yeah....spare me the jokes about being mexican and this being our natural habitat. ha.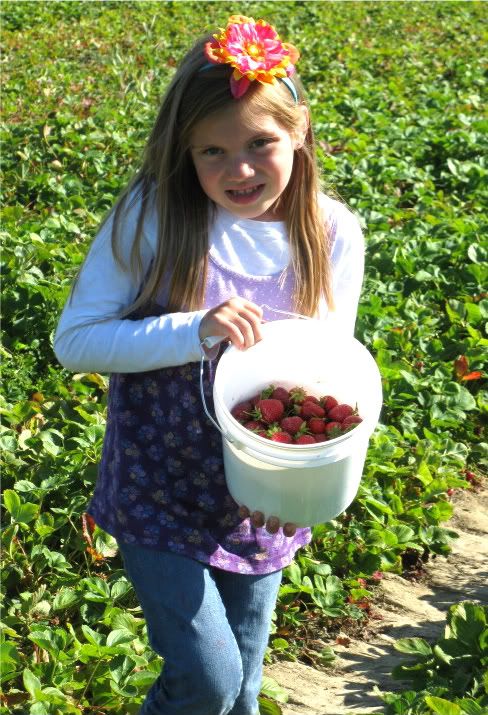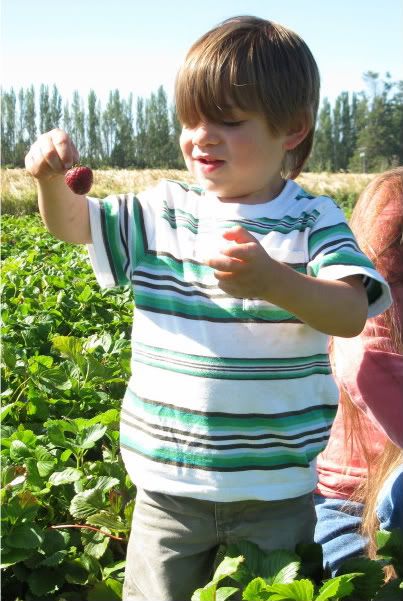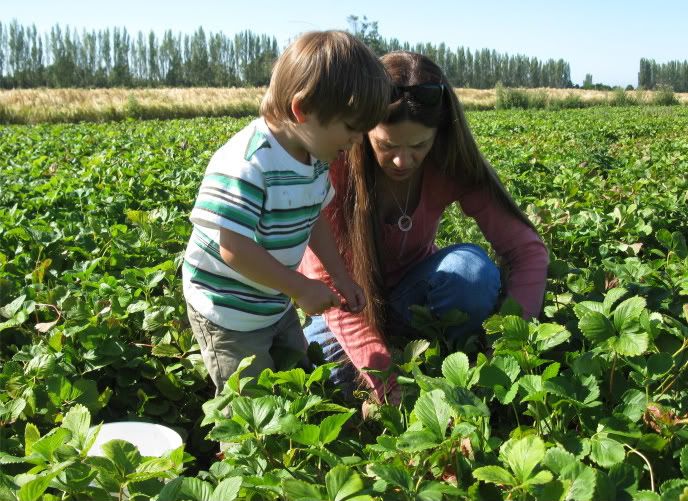 grammy, showing him how to get the good berries.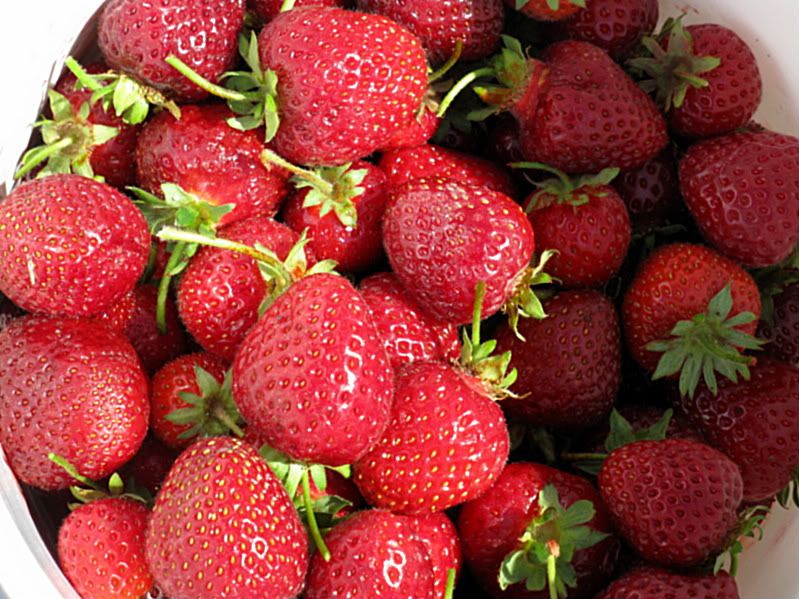 YUM!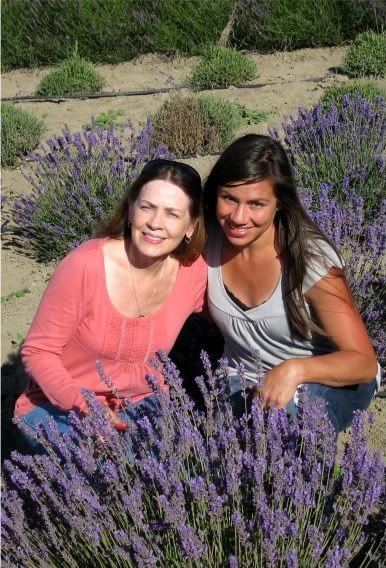 me and mom.
thanks for looking!