we went to the zoo today, and contrary to what the forecast was calling for (50 degrees and rainy) it was a beautiful day. whew. thank goodness i don't put too much stock into what the meteorologist says. we were prepared for the worst though, hence the umbrella-toting children: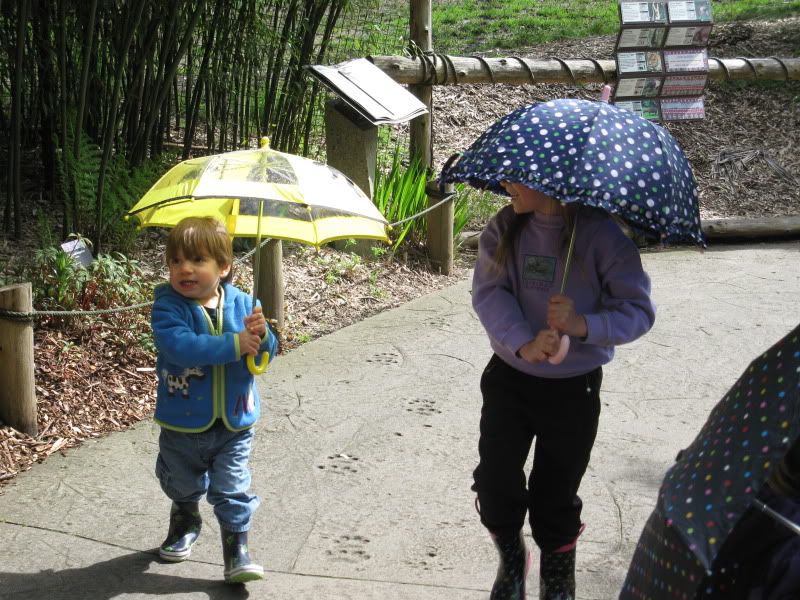 this was the welcome wagon; he was outside the entrance to the zoo and the first critter we saw. he fanned out his feathers right in front us.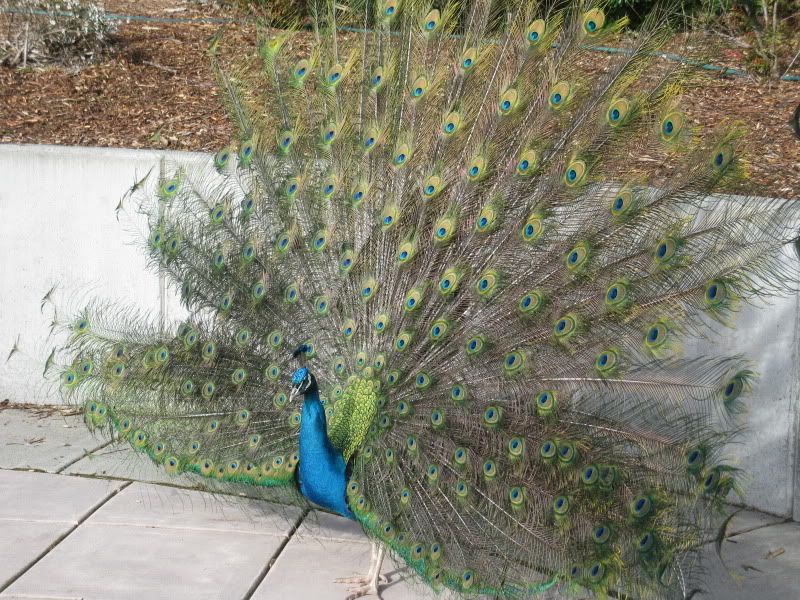 when i was tucking katie in tonight, i asked her what her favorite parts were, and these were her answers: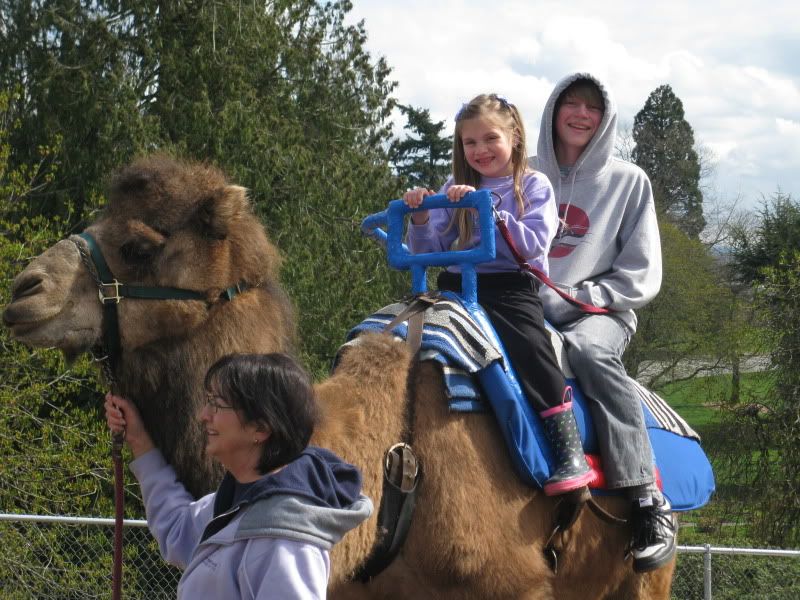 "the camel ride...."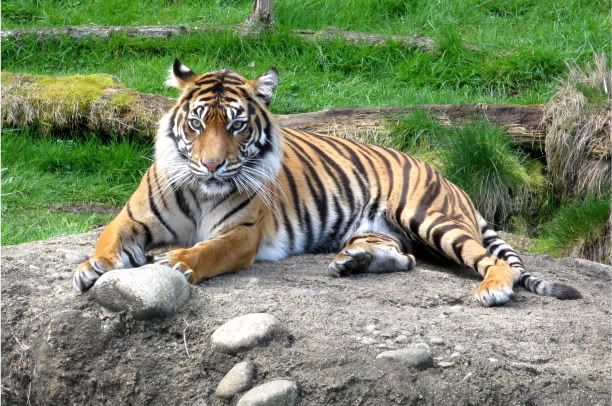 "the tiger 'rawring'...." (trust me he was "rawring", just not in this pic)
"and the miracle round." that last one made me smile :)
i think that MY favorites were probably these guys: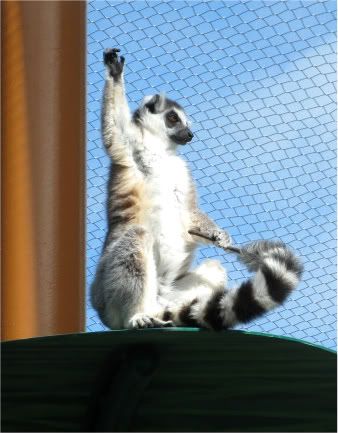 not sure what this last guy was doing LOL....hoping not some sort of nazi salute; maybe he just knows the answer to the question.
oh, and these guys: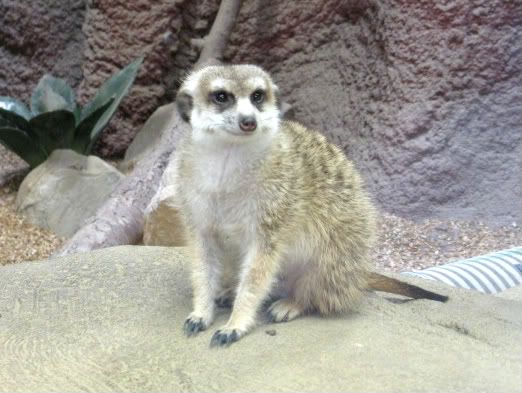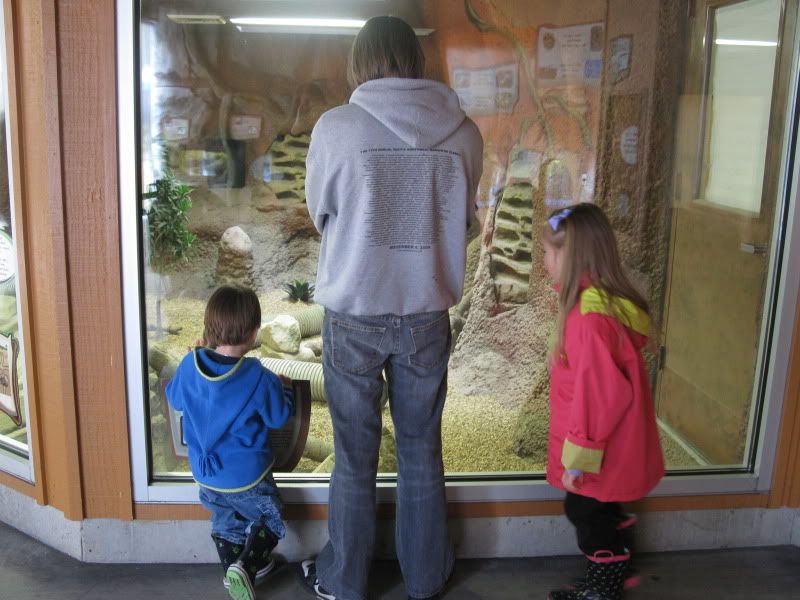 kiddos fascinated by meerkats.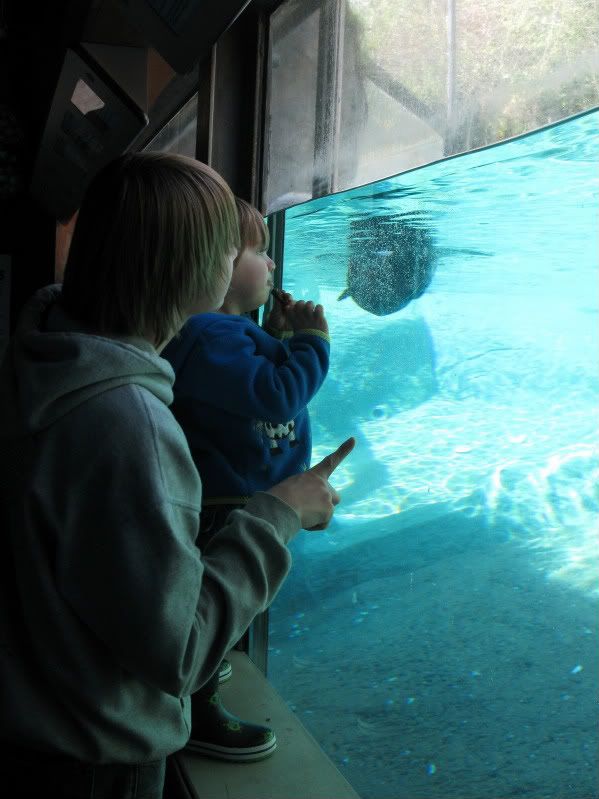 watching the otters. they were so cute i wanted to squeeze their fuzzy lil' cheeks and bring one home to live in my bathtub.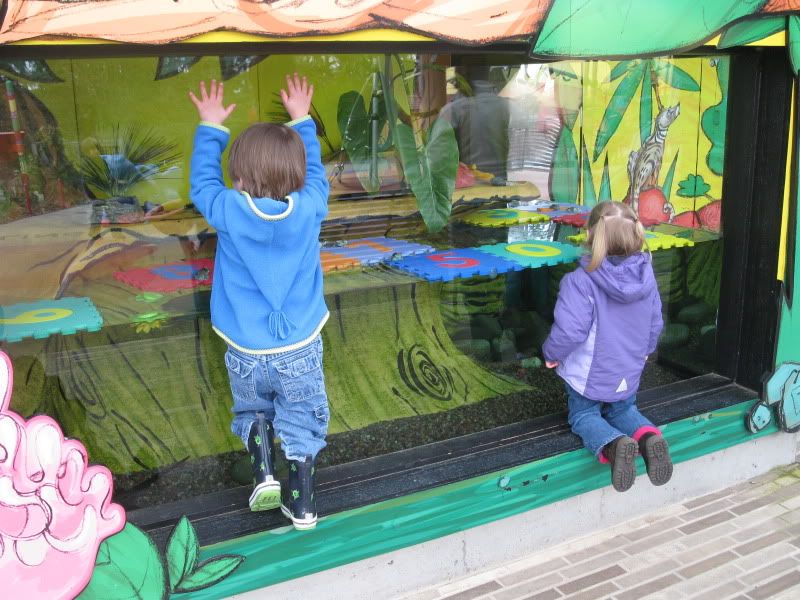 frog-watching with gabs.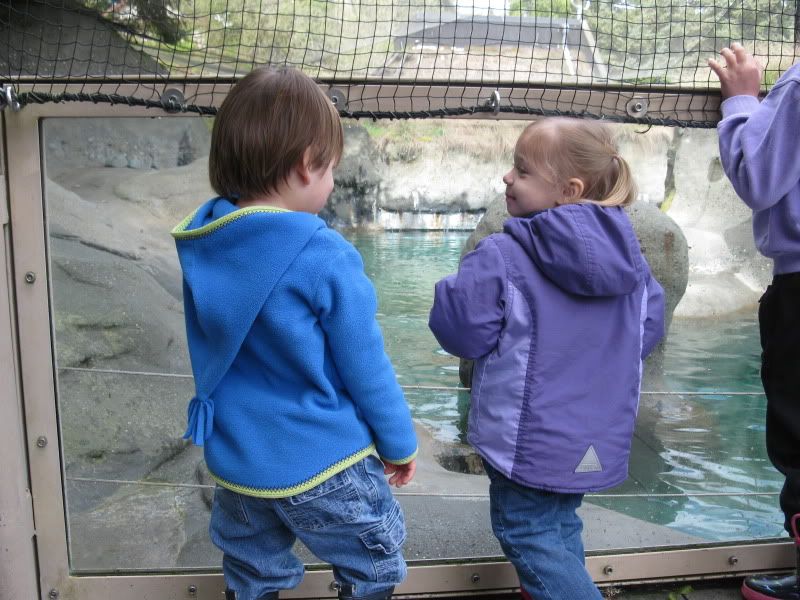 watching the walruses. hmmmm, noticing a pattern here; i got an awful lot of pictures of my kids backs. i'll have to work on that next time LOL
just for you heidi! they are spiders! in a spiderweb! :D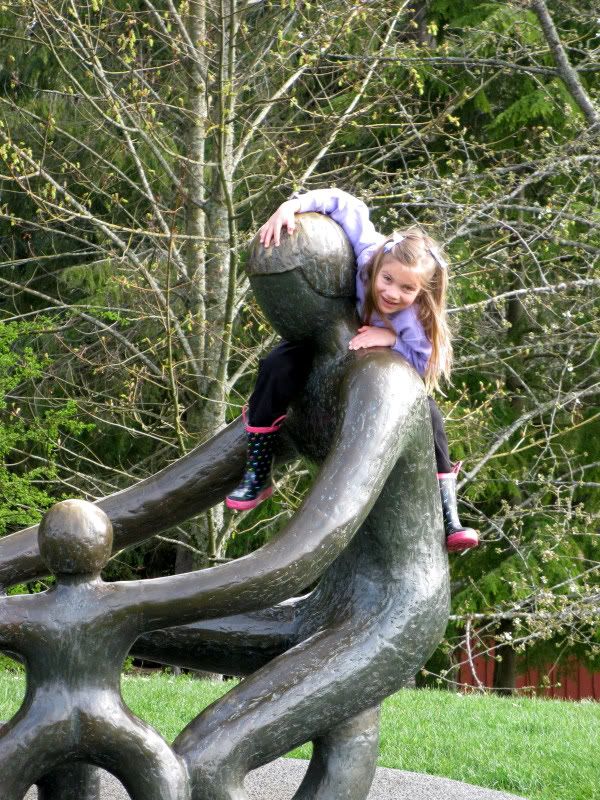 katie climbing on a sculpture. i think she was trying to climb on the "dad's" shoulders.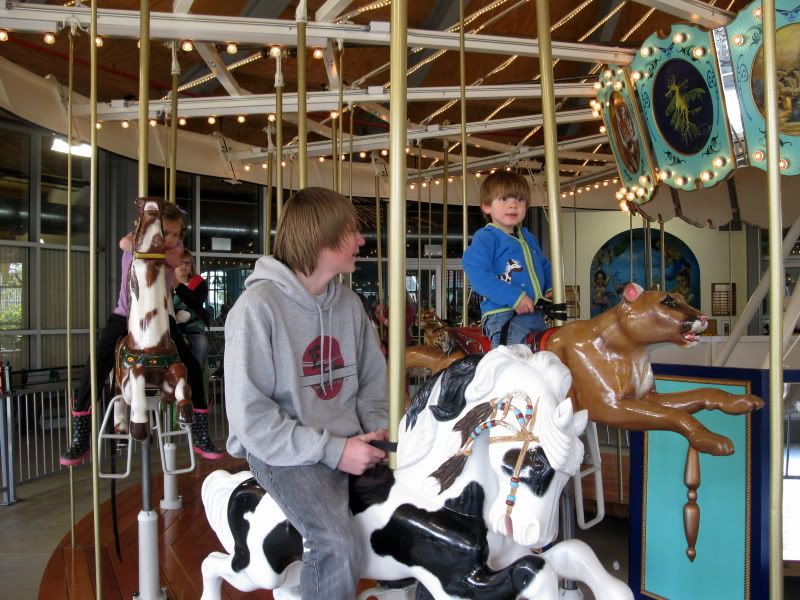 i'm glad i snapped this shot before the "miracle round" started moving....cause sam started screaming when the lion started going up and down and the girl had to stop the ride so i could go get him. ha.
thanks for looking!