we went to the Bainbridge Island Aquatic Center yesterday. a great opportunity for some action shots, but none of mine turned out. color was off or kids were a blur or i was paranoid about getting my camera wet LOL so this is what i got.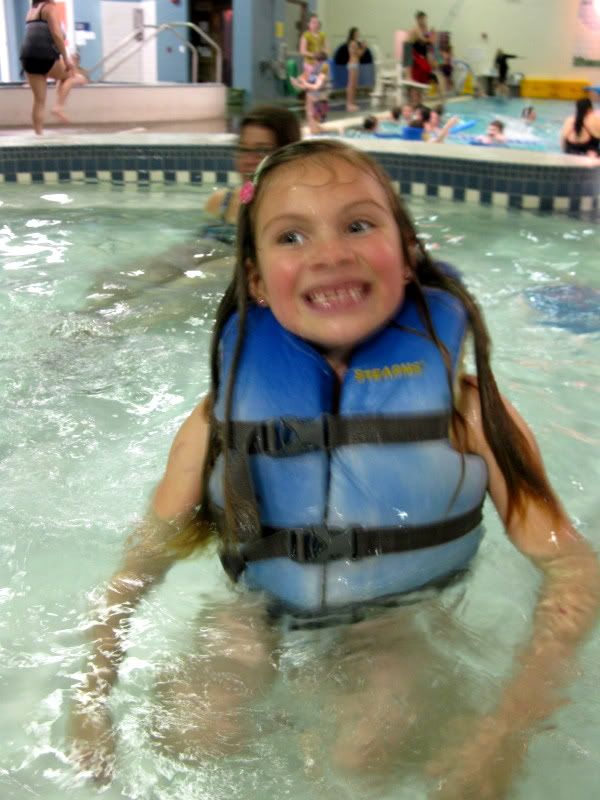 and shes STILL a blur. they just wouldn't sit still for a second.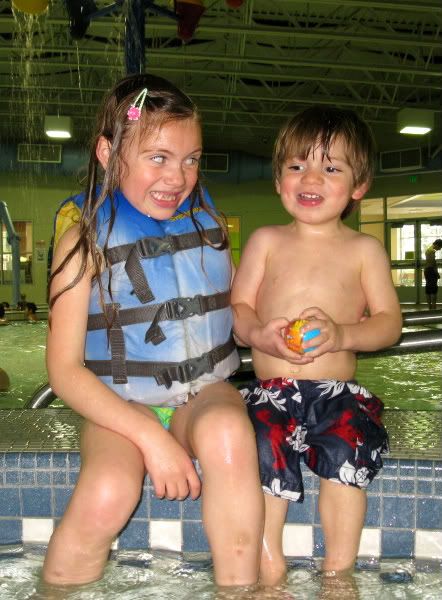 i laugh every time i see this one....something about the psychotic look on katie's face....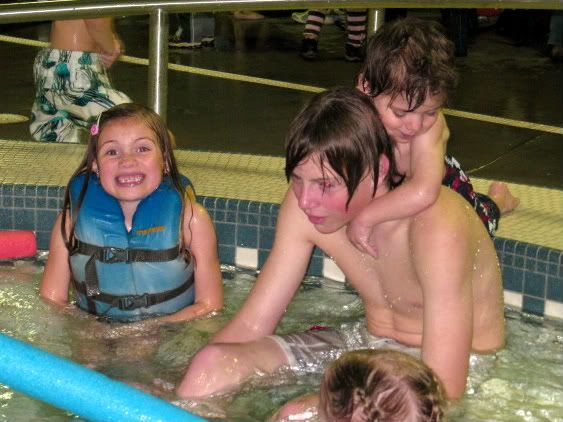 katie cheesin', austin ignoring me, sam lovin' his bro
thanks for looking!