so this is actually something i made for katie's teacher next week for teacher appreciation week, but it ties in nicely with earth day this past week too! i wanted something cute, unique, that Mrs. V might actually use, but cheap. (cause i'm poor.) and this fit the bill. cause i made it completely FREE. well, i am going to get a $5 starbucks gift card to go with it, but still. that's gettin' off pretty good.
i got the inspiration for this coffee sleeve at
RootsAndWingsCo
but she didn't have an actual pattern (she just said to use a disposable one as your pattern, but since it was late at night and i didn't have a disposable one and seriously doubted starbucks was open at 11:30 at night and even if they were, it's not like i was going to run over there) so i found an actual pattern for one
here
, at the small object. all the fabric i used (except for the back) was from my scrap bin, great use of those little pieces! i sewed a strip of scraps together until it was big enough to fit the pattern. i didn't want them to be straight lines, i wanted all kinds of funky angles. then i ironed some fusible fleece to the back (for weight, and insulation) and quilted on both sides of the seams of all my pieces. i used some other fabric i already had for the back. the velcro makes it adjustable, i tried it on several different size cups i had on hand and it worked like a charm!
the "I take my coffee GREEN" coffee sleeve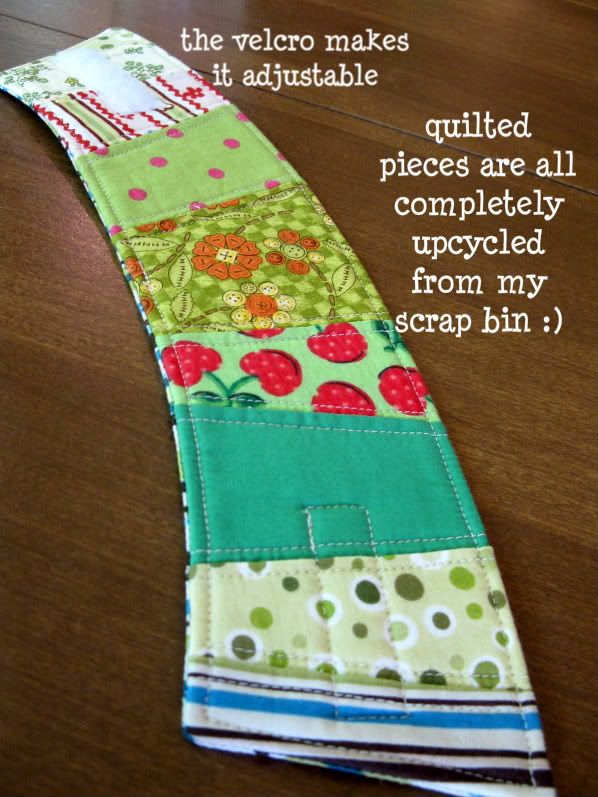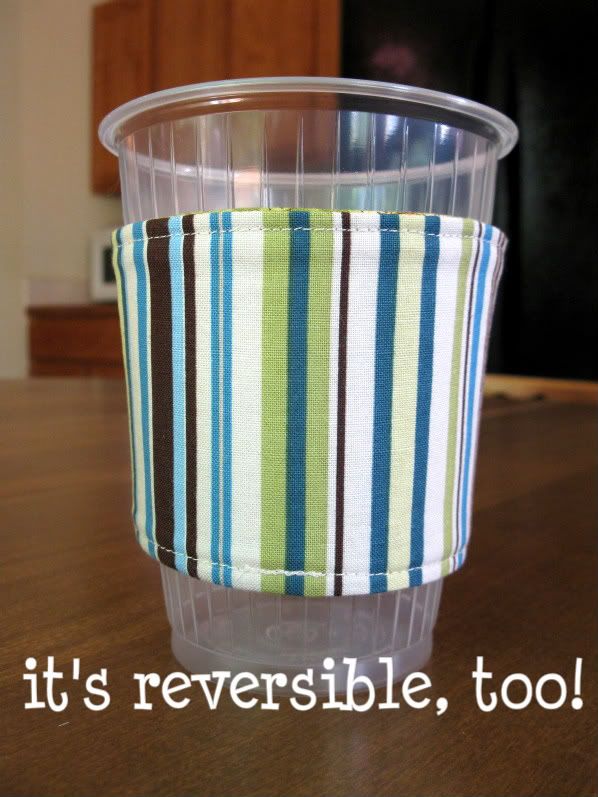 thanks for looking!