nathan and austin have been gone with scouts for the past 3 weekends. which is great, unless you are me and lazy. because let's face it, nathan is the driving force behind getting me out of the house on the weekends. otherwise, i am prone to wandering around in my pajamas til noon, getting caught up in house stuff. okay, AND facebook (ahem). he is the catalyst that usually makes it happen whenever we go out as a family. today, i decided, was too pretty of a day to waste wandering around my house, once again....so, ALL BY MYSELF, and without outside forces prodding me to "get ready! let's go! c'mon, we're wasting the day!" i managed to get myself, katie and sam up to Port Townsend for the afternoon. oh, and missy.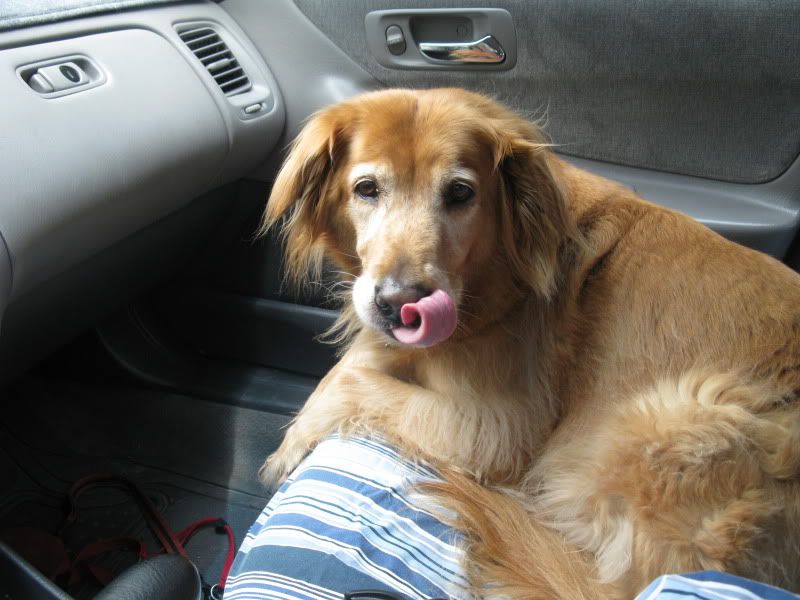 my co-pilot
we went to Chetzemoka Park, one of my fave parks up there. we walked the beach, where missy was an endless source of entertainment for us all. she went without hesitation straight for the water. and it was Cold. capital C Cold. brrrrrrr. she kept sticking her head in, for
what
i didn't understand at first; but then finally she pulled out a long strand of kelp and started shaking it. she continued to do this for most of the walk, to our amusement. it was windy too; and for once i was prepared and had managed to remember to bring the kite. which neither katie nor sam were particularly interested in, but i had fun with it anyways.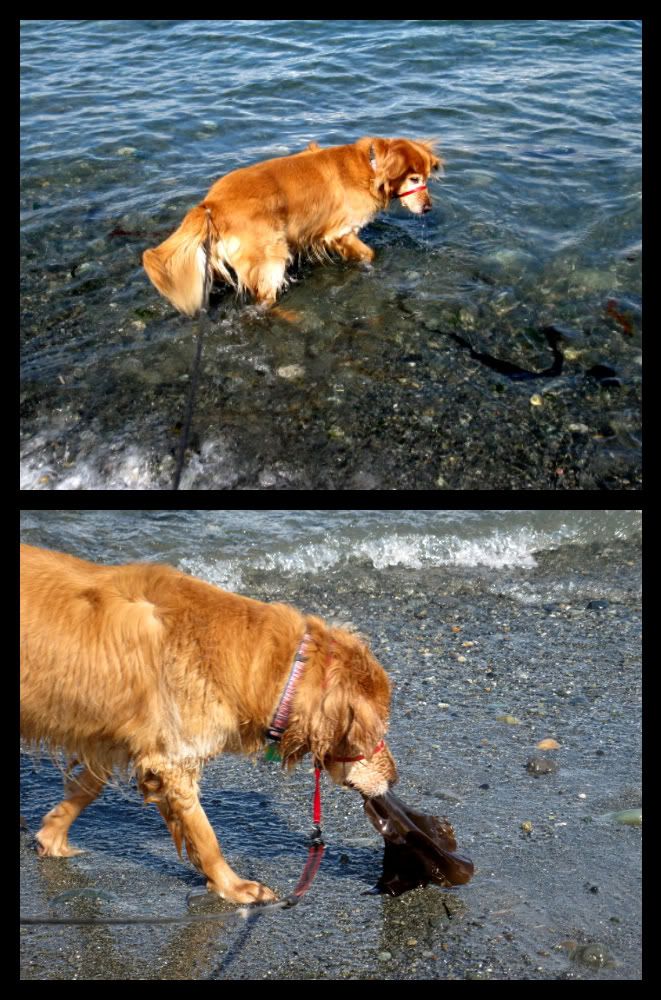 the kelp hunter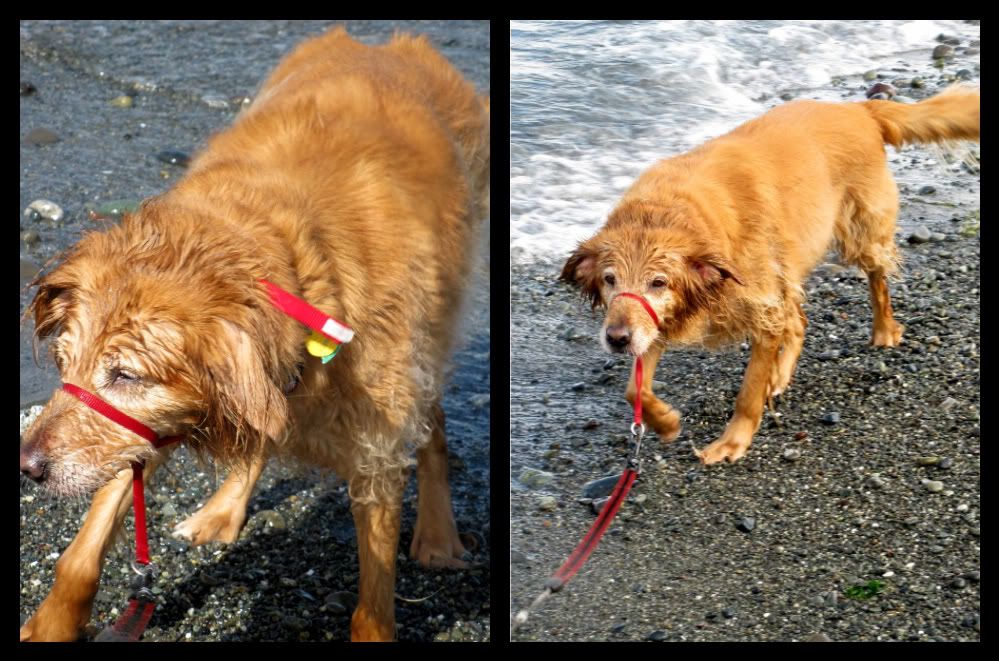 isn't she just the cutest wet, fuzzy critter you've ever seen?! okay, the otters at the zoo are a close second.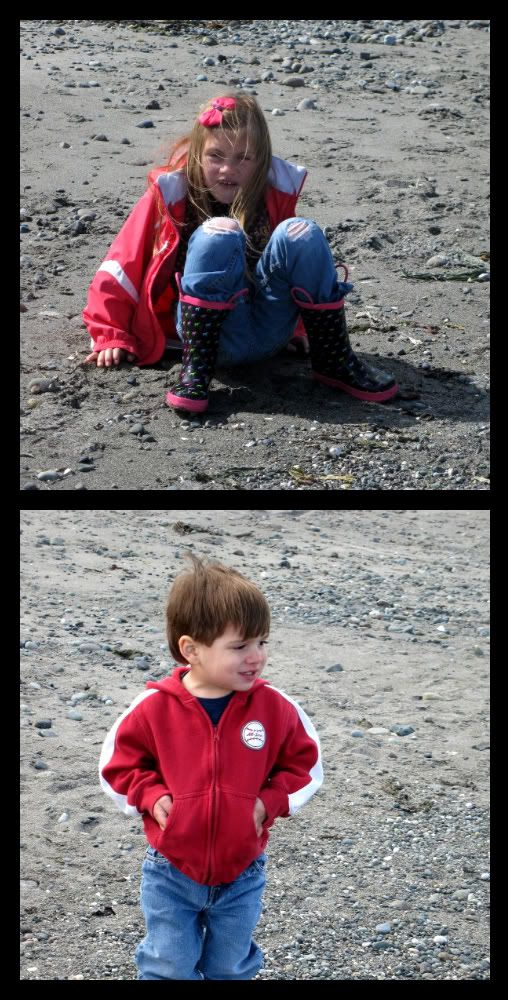 then my mom and gram met us up at the playground and the kids played for awhile while we visited.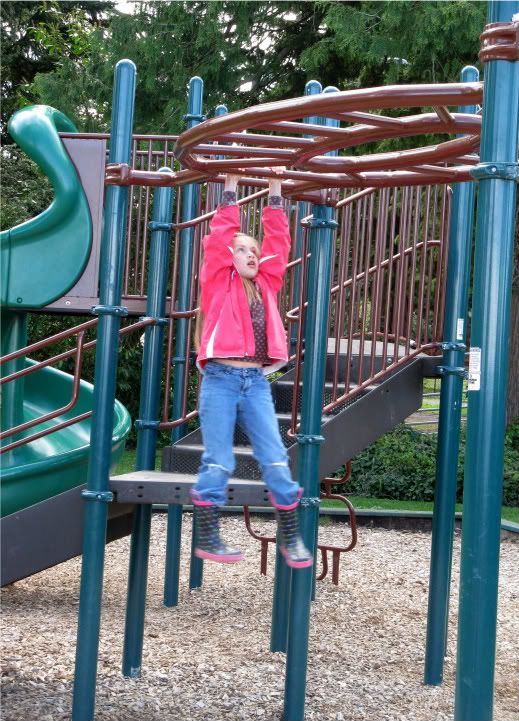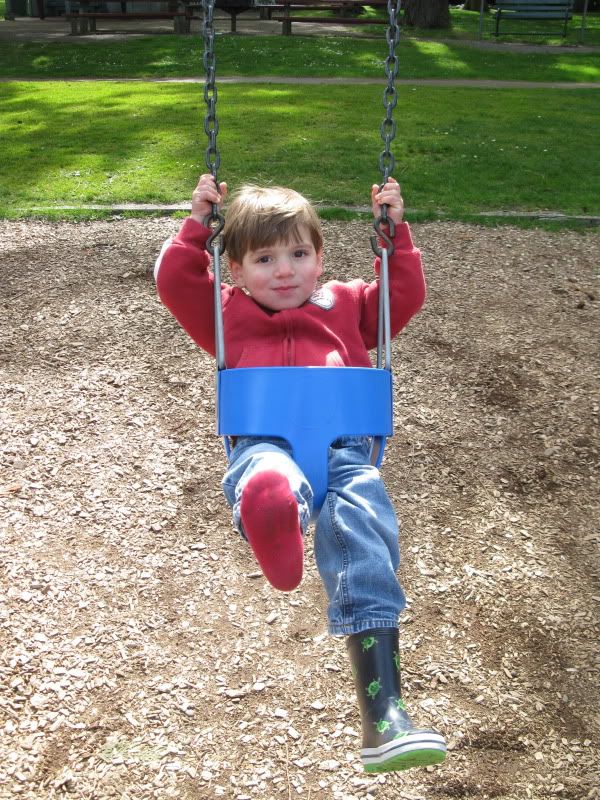 "mom, i lost my booot!"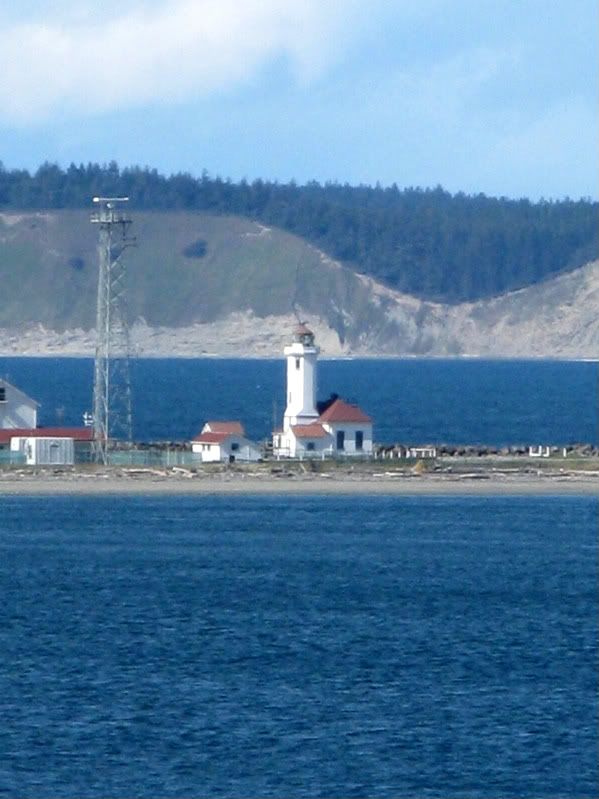 pt. wilson lighthouse, as viewed from chetzemoka park
i attempted to take missy to the laundro-mutt when we left, but it was 4:45, they closed at 5, and they stopped accepting customers 1/2 hour before closing. needless to say, she is still a sandy mess. so then i stopped in the food co-op, before heading back to my mom's for some pizza from
Waterfront Pizza
downtown....mmmmm. it was delish. we visited for awhile longer there, before finally heading home just in time to throw the dirty kids in the tub and then into bed. well, we may have laid in my bed and watched ratatouille til they fell asleep. a good ending to a good day &hearts
thanks for looking!