we went up to my mom's in port townsend yesterday after church for the day. the easter bunny knew the kids would be up there so he left their baskets there.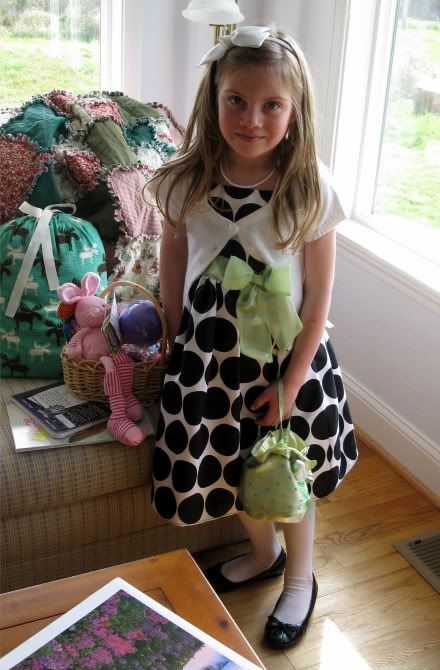 my *attempt* at a nice family pic.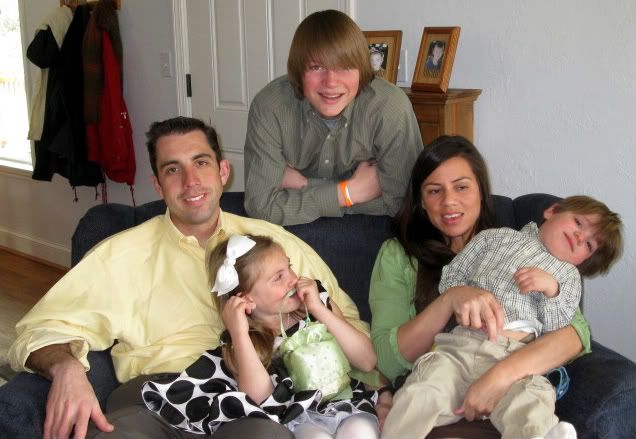 sam was not having it. so this is what i got instead. at least it includes everyone and they are looking at the camera. missy included. someone PLEASE remind my not to cross my legs like that next time, it looks like they take up about half the picture.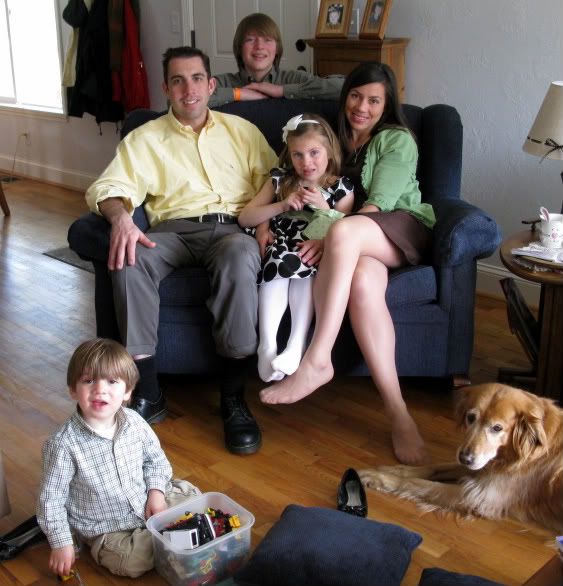 sam sure loves his nonnie.
here they are playing catch, going for a walker ride, and snuggling.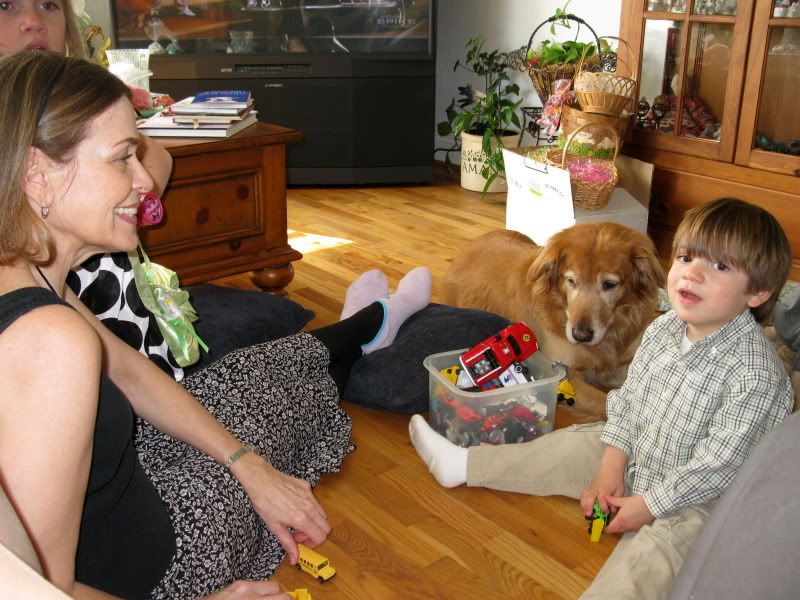 him and grammy playing cars.
the *obscene* amount of candy my kids got. those hefty bags are gallon size, each kid has one that is STUFFED with candy. those, along with the other bags that each one has, is enough to send them on a sugar high for at least the next couple months....that's not including their big chocolate bunnies. can you say "redonkulous"? blech.
this was actually on the way to grammy's....but i thought it was a better closing pic.
hope you all had a blessed easter, and thanks for looking!