hope you all have a great st. patrick's day!
please excuse the huge, un-natural smile. and the fact that she's probably blinding you with her lip gloss.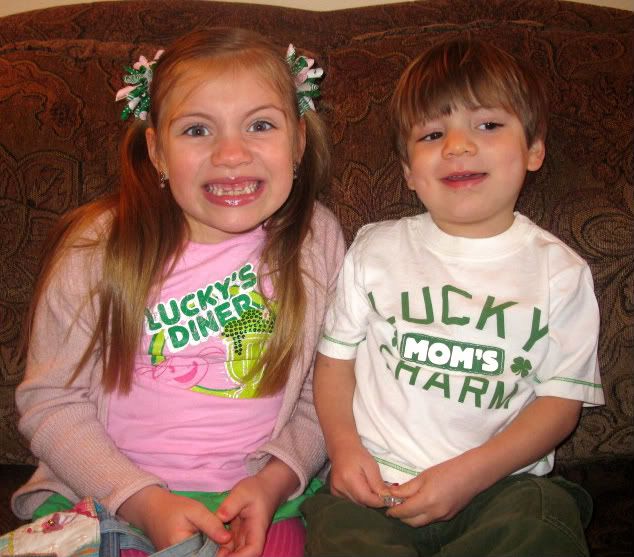 i don't know why she has such a pained expression here....she really did like the green pancakes and milk.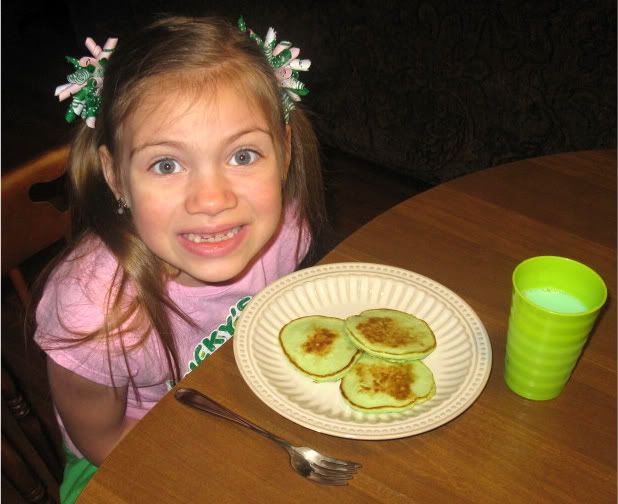 the littlest leprechaun.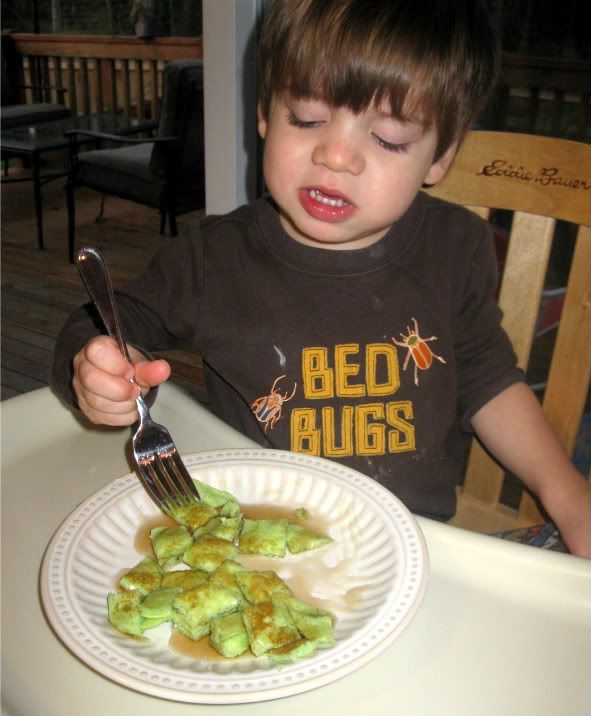 austin trying not to smile. cause that would be soooo uncool.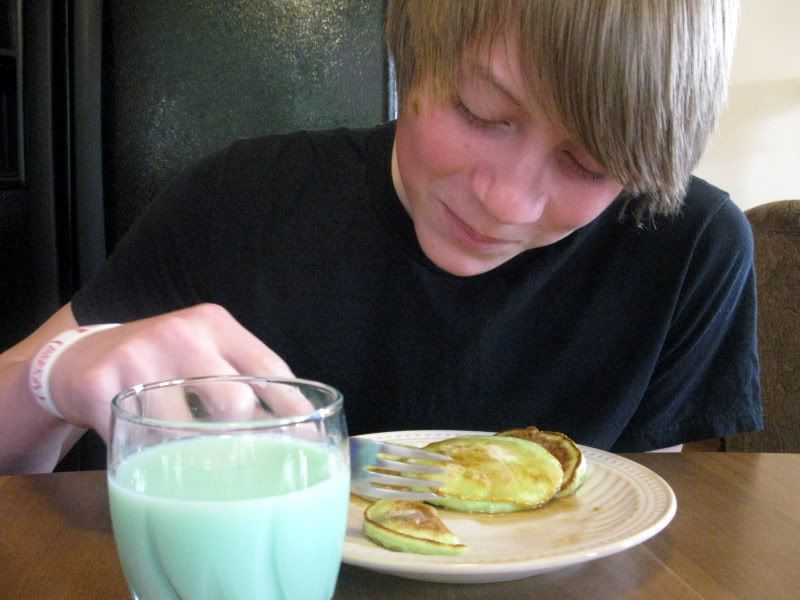 thanks for looking, and have a LUCKY day!