so last saturday i (unofficially) ran my second 1/2 marathon. i say "unofficially" because i was not actually a registered runner....my friend heather's husband was supposed to run it with her but at the last minute was unable to, so she asked me if i'd like to run in his place. i found out thursday that he would not be going, 2 days before the race. having not trained in a month (since right before the
NODM
), i agreed to do it, figuring i'd just go and give it my best, not really expecting too much of myself time-wise. i ended up doing pretty well, coming in at 2:03:15. not a bad time, but it was still hard to not be disappointed that i didn't do as well as the NODM. ah well. i have lots of excuses why i didn't do as well....besides the not-training part, i got very little sleep the night before (6 girls + studio apartment on a busy street in the U district = NOT a quiet night). oh, and the CROWD. it was srsly INSANE. over 27,000 runners in the marathon and half-marathon.....WHY they did not have staggered start times i do not know. that would have made sense. other races i've been in, eventually the crowd thins out and a little space opens up. not in this one. it was runners to my front, back, right and left the whole way. the run itself was gorgeous though, very scenic, relatively flat, and perfect running weather. and i was running with my friend audi, who is a stitch. being able to talk and laugh makes the run go by SO much faster.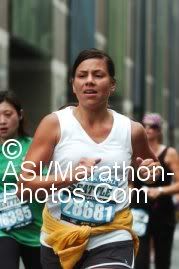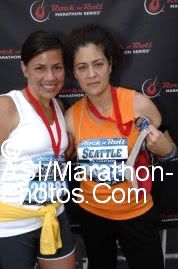 looking forward to the next half....hopefully the
royal victoria
on my b-day! i applied for my passport, and i'm researching hotels! and it's on 10-10-10....it's gonna be EPIC :D
thanks for looking!