here's a couple new things i've been working on lately....first a "backsack" for sam. he saw this Cars fabric that i was pre-washing and confiscated it right out of the dryer. just the big ol' piece of fabric. he walked around the house carrying it like a blankie and saying "CARS!" so i knew i had to make him something out of it. i used
this tutorial
from Martha to make it, except for i didn't line it with nylon, just a coordinating cotton. and i didn't have any cord laying around, so i used some extra clothesline i had on hand. and i appliqued a felt "S" on it, i like how it turned out and he loves carrying around his own bag everywhere now.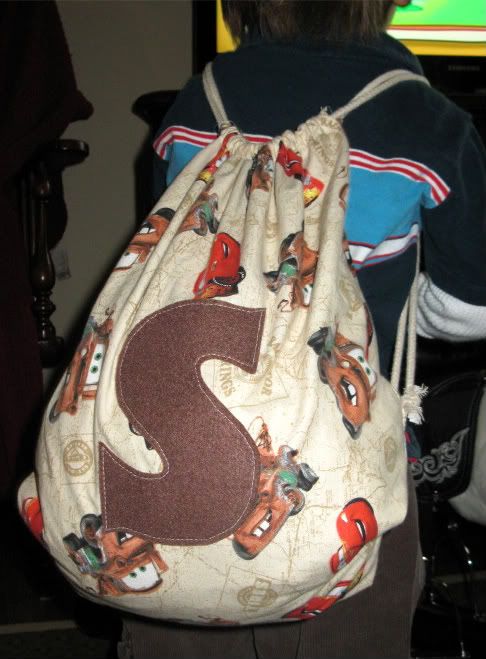 for katie, i saw this
apron top tutorial
awhile back and meant to make it, but then she took it down for awhile to tweak it, and i just realized the other day she had it back up. i swung by pacific fabrics yesterday and picked up this *really* cute fabric just for this project. i like how it turned out, although it was a little tricky in parts, there were a few spots in the tutorial that weren't exceptionally clear to me, so if anyone out there plans on making it, message me and i can try to clarify the parts that i goofed on, to spare you some time and frustration :)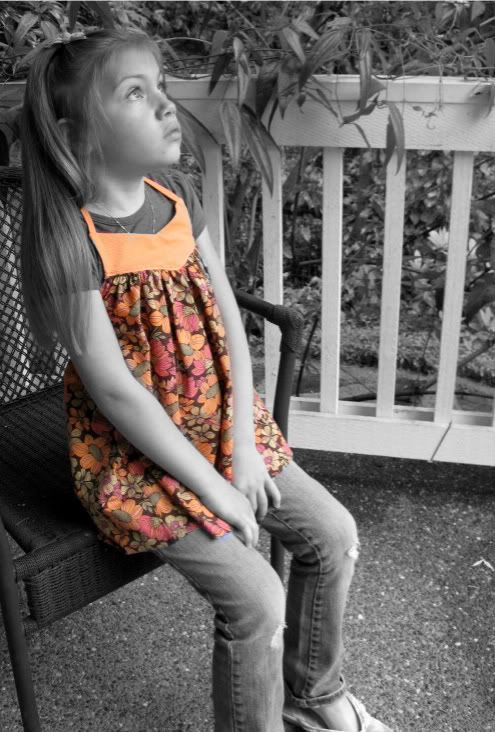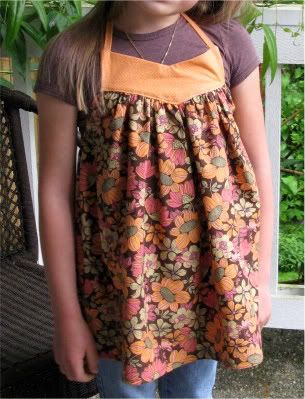 the yoke really does lay flat, she was scrunching up her shoulder.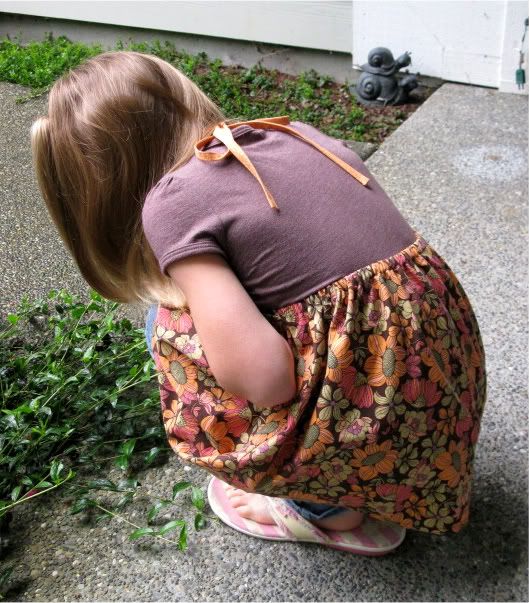 (notice my flip-flops she's wearing :)
thanks for looking!