this last sunday i participated in my first ever 1/2 marathon, the
North Olympic Discovery Marathon
. it started between sequim and port angeles, and finished up in downtown port angeles right on the water. it definitely ranks right up there as one of the most satisfying things i've ever done, and has given me confidence in myself and what my body can achieve when i put my mind to it. i trained for several months beforehand; i printed out
this schedule
as a guide and based my training loosely on it. i only trained 5 days a week instead of 6, usually taking off the weekend; i did an hour spinning class on mondays and thursdays, ran on tuesdays and wednesdays, and reserved fridays for our longer runs. we actually built all the way up to 13 miles several weeks before the race and then tapered back down. i was SO so nervous beforehand, mostly because i felt like i was starting to get sick and wasn't sure my body would cooperate with me; and because secretly i had a time goal in mind and didn't want to disappoint myself if i didn't meet it. as it turns out, i did :) i wanted to finish in under 2 hours and i came in at 1:57:43. when i actually got close enough to the finish line to see the clock, and realize that i was going to make it within my goal, i was incredibly happy and relieved. when i saw my friends on the sidelines with signs, cheering me on, i felt so incredibly blessed. lots of people have told me that once i run a half, i WILL want to run a full. i don't know about THAT, but i am already thinking about my next challenge.....
the royal victoria 1/2 marathon
.....which just so happens to fall on my birthday this year. which, in and of itself, is pretty cool, huh? 10-10-10. i'm thinking my fam should take me up there as a b-day prezzie :D
and now, some race pics....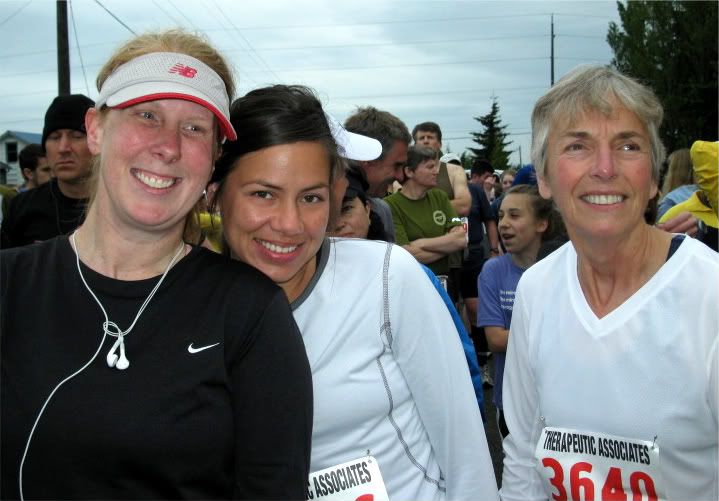 my friends dee and ruby with me, right before the race.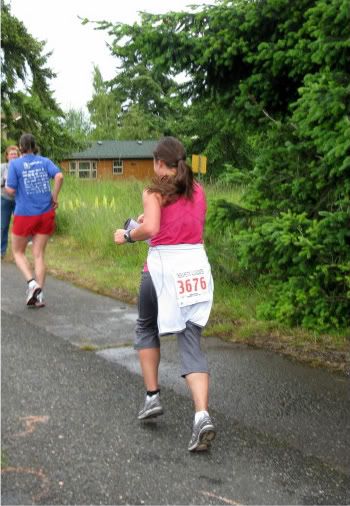 if i recall correctly, this was right about the 1/2 way point....i guess i was too fast for them to get a picture of my front LOL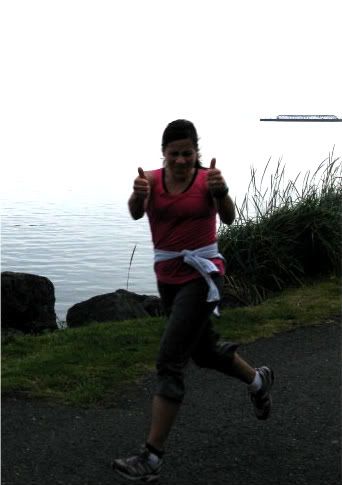 i was just passing my cheerleaders at the end here, i could see the finish line, i was HAPPY!!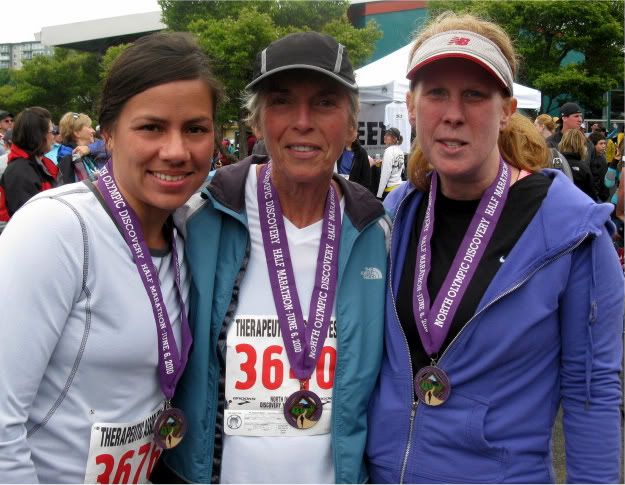 post-race with my girlies!
my fellow runners and our kick-ass support team, audi and rhonda.
thanks for looking!