katie is learning about the senses in preschool. yesterday they were supposed to draw a picture of their favorite sound. this is katie's (writing courtesy of her preschool teacher).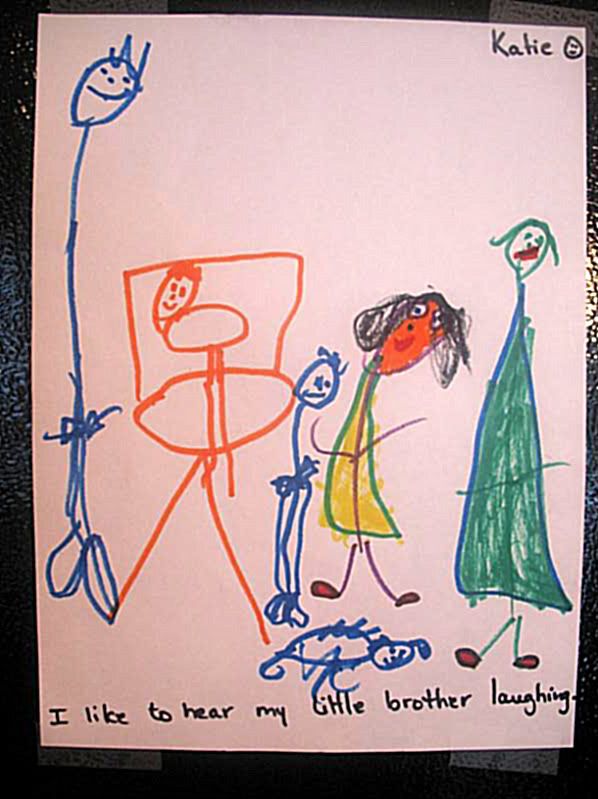 her rendering of our family, L to R: daddy, samuel in his highchair, austin (LOL about how much bigger katie drew herself to him), katie, mommy, and missy at the bottom.
her teachers were fawning all over her. they all thought that was the *sweetest* thing that she chose her brother's laughter. i hope she always feels this way about him.