at the football game on friday, doin' the marching band thang.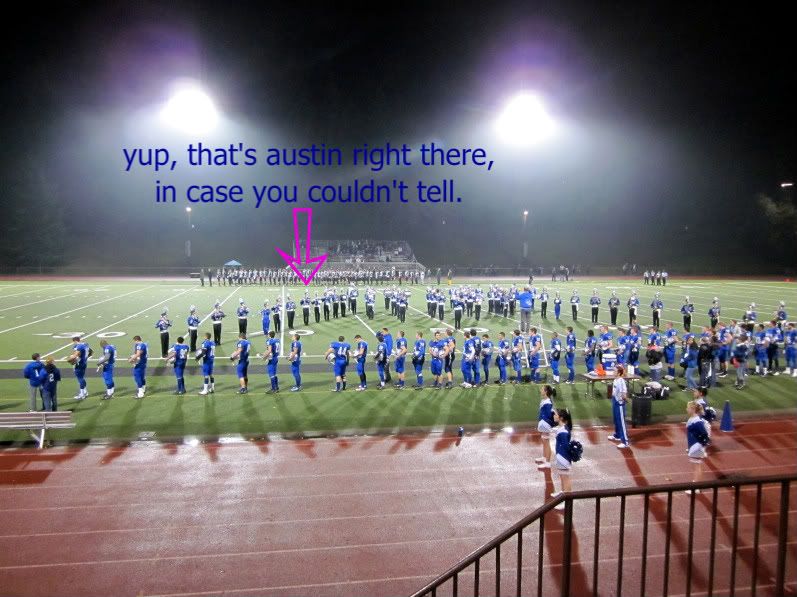 halftime show!
the drummer's doing their stuff.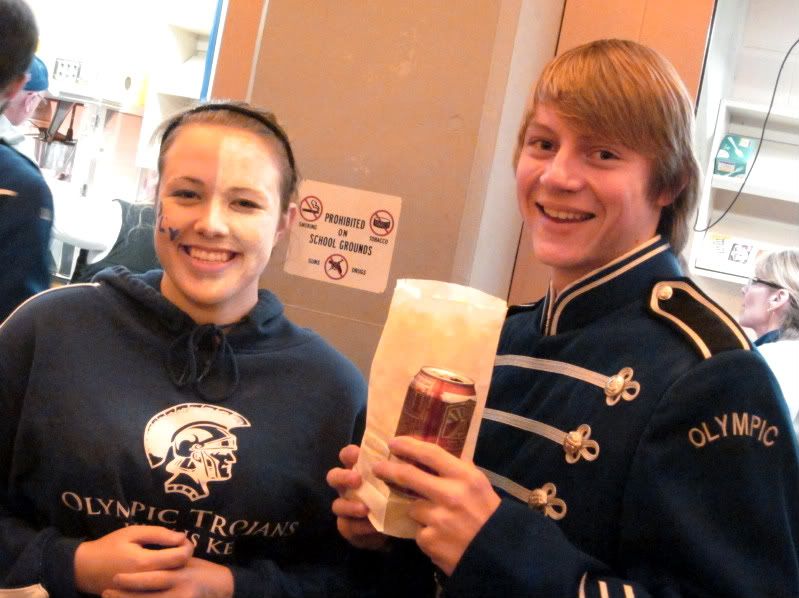 aus and his girlfriend meghan....i love this picture.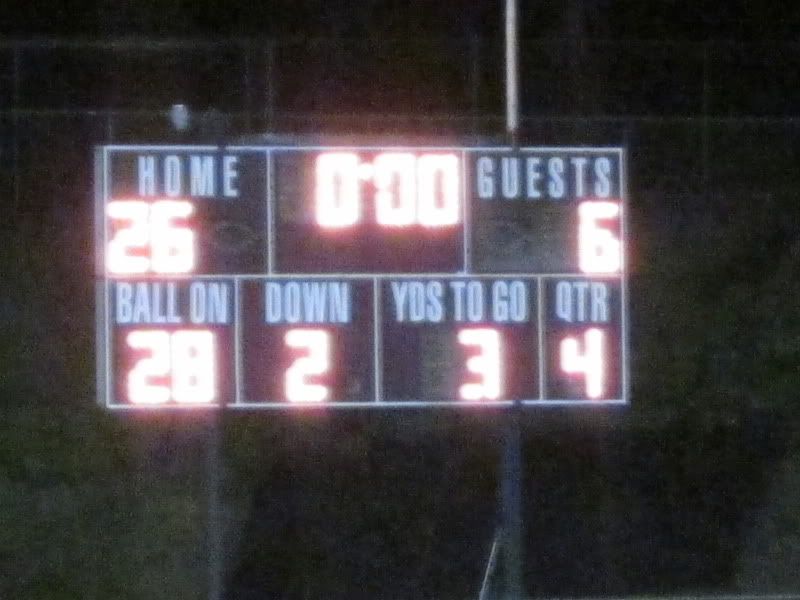 final score: olympic--26, klahowya--6. gooooo trojans!!
saturday, before the homecoming dance.
megs pinning on his boutonniere.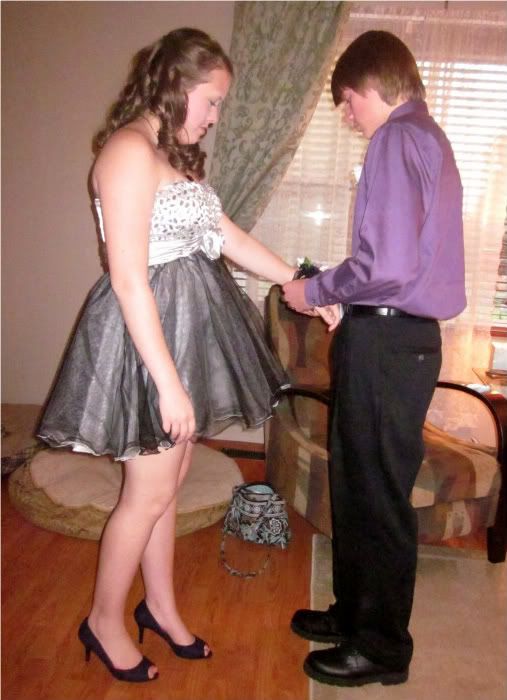 tying on meg's corsage.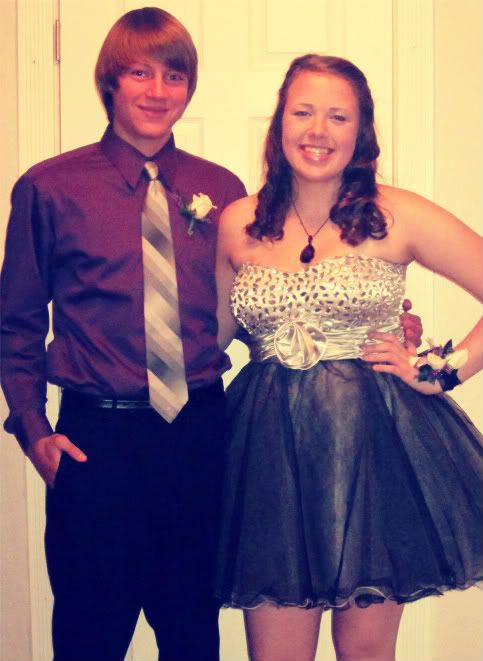 are they not the cutest thing?!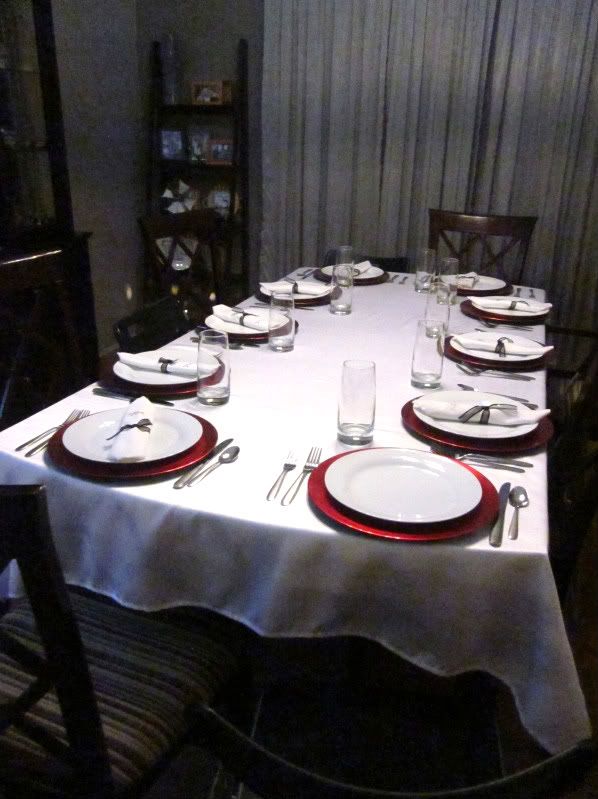 meg's mom, melissa, served 10 kids appetizers, salad, baked ziti, and chocolate mousse for dessert. oh, and sparkling cider in fancy wine glasses!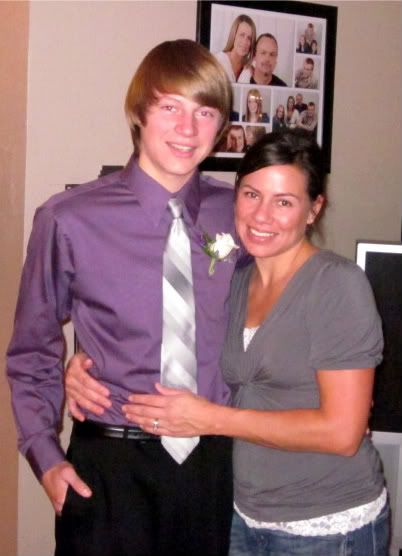 me and my handsome baby.
as always, thanks for looking!