today we headed over to the Brownsville Marina for "Brownsville Appreciation Days". katie was performing a program with her music class. i was quite proud that she actually got up on stage and sang (or at least lip-synced.)
her good buddy sophie came to watch her, and when she was done i took the girls on a little sailboat ride in the harbor right there while nathan and steve went to the "daddy playpen" (otherwise known as the beer garden.)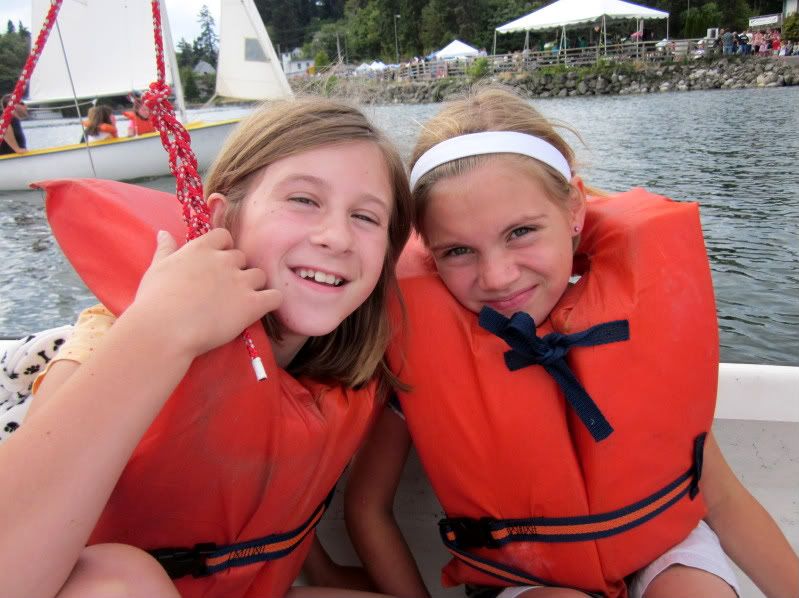 after that we all went to grab some burgers and dogs for lunch, and then we walked out on the pier. as we were walking, one of the crew from the sailboat "lavengro" asked us if we'd like to go on a 1-hour sailboat ride for FREE. being the thrifty person that i am, i jumped at the opportunity. the boat was leaving in 10 minutes so i high-tailed it back onto shore to hunt down austin. when i found him he was with britt and cici, so they all came on the sailboat with us.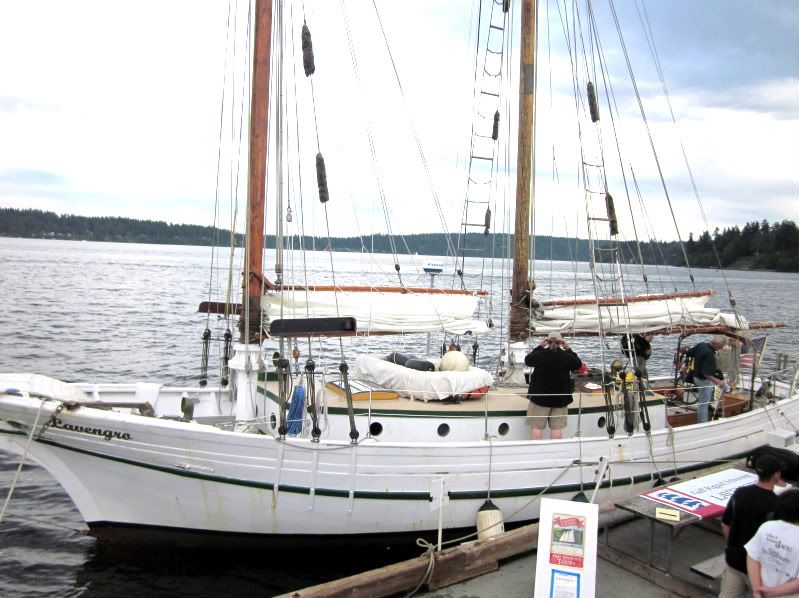 the lavengro.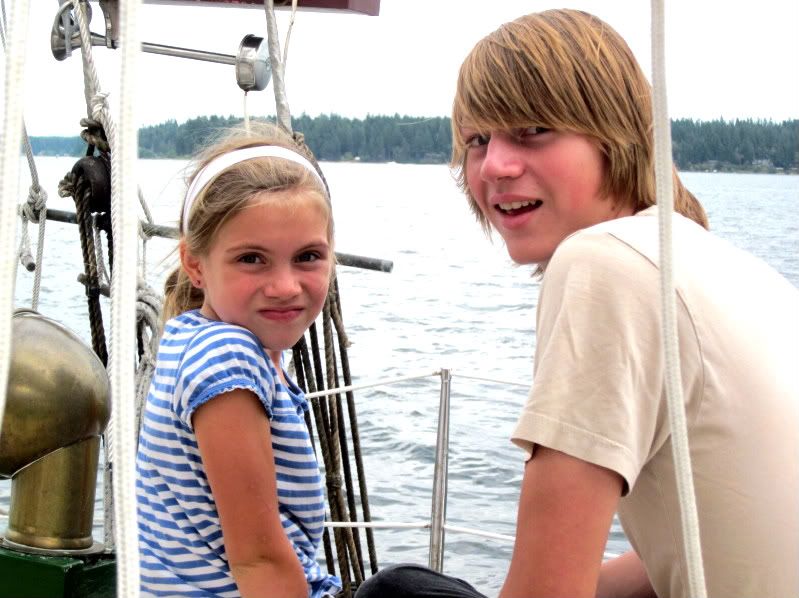 katie and austin, ready to set sail.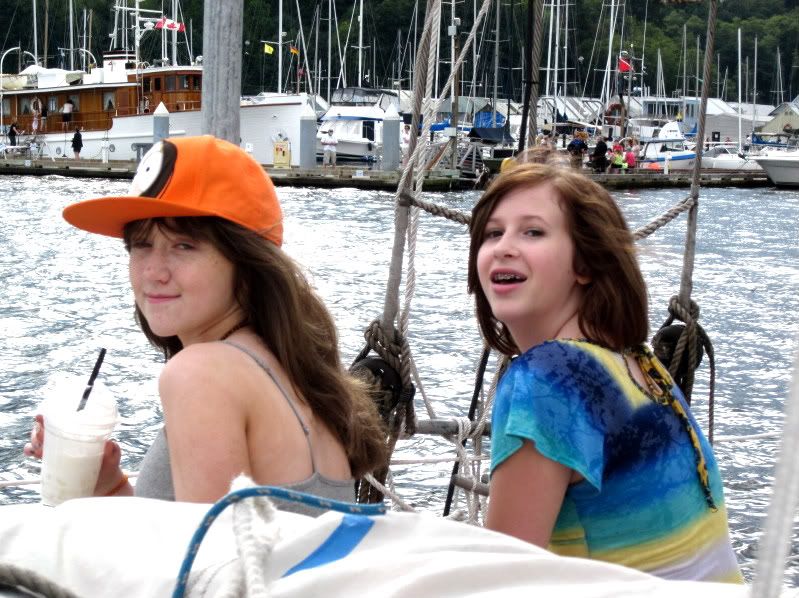 cici and britt.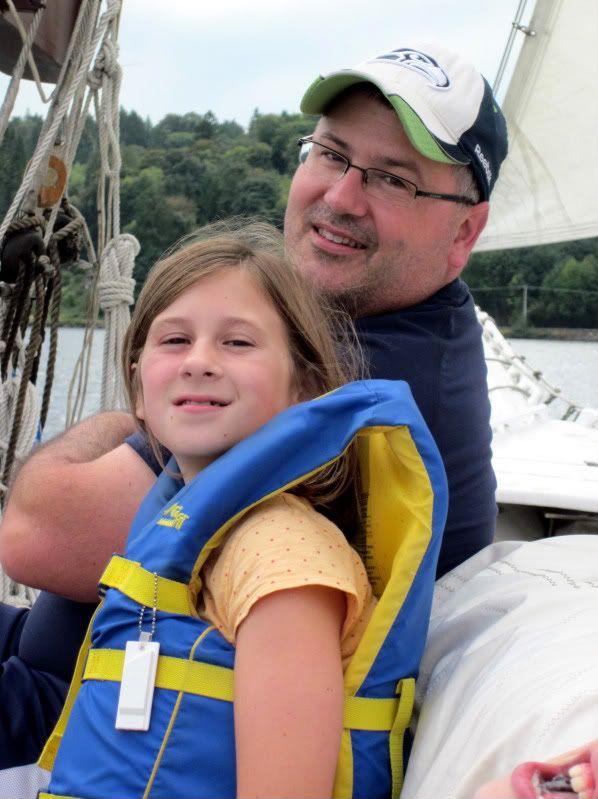 steve and soph-ball.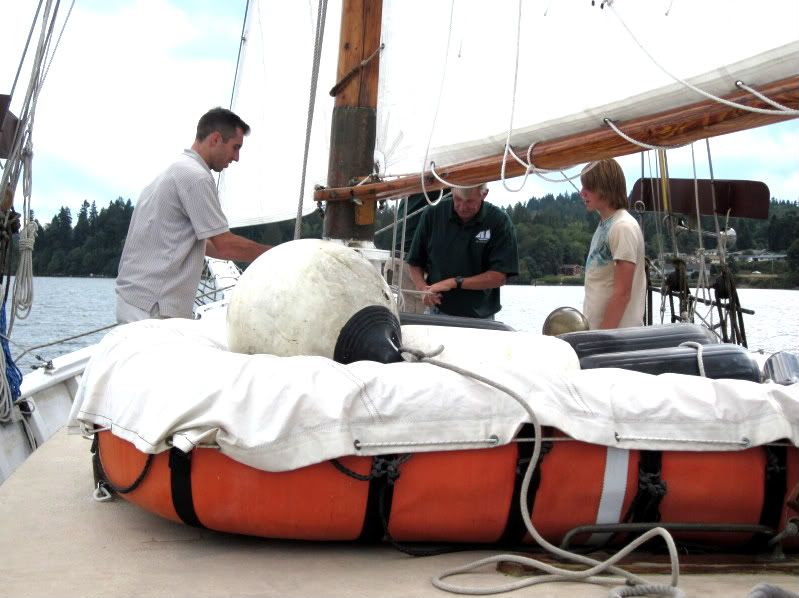 the crew wasted no time putting everyone to work. here's nathan and austin helping to hoist the sail.
watching the sail hoist.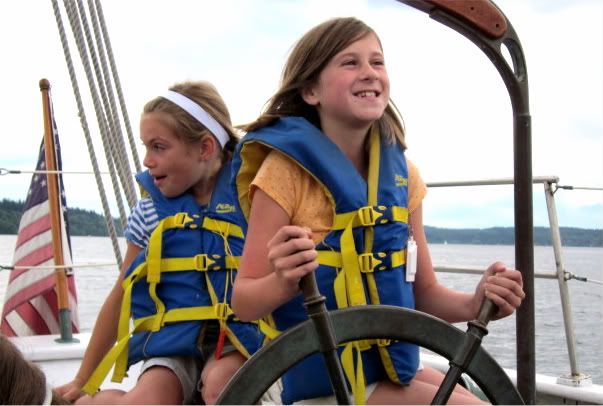 captain sophia, bringing the boat into shore.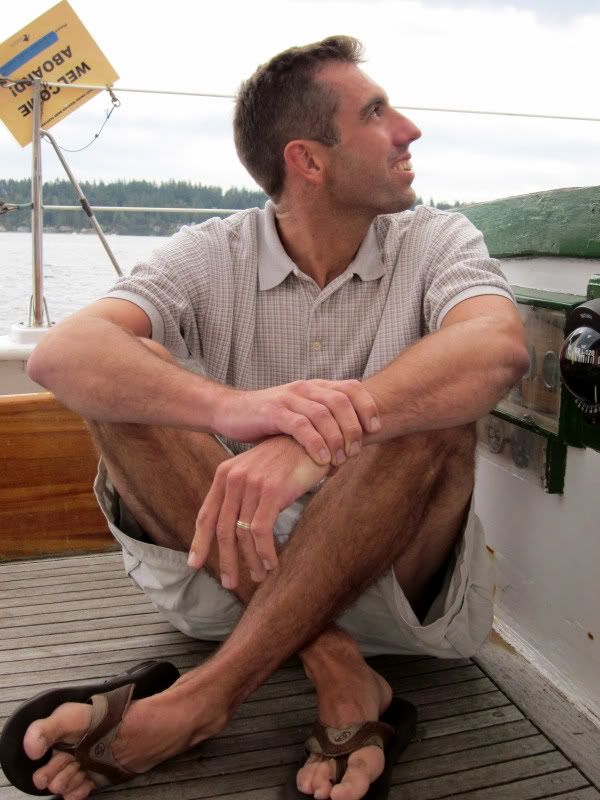 nathan.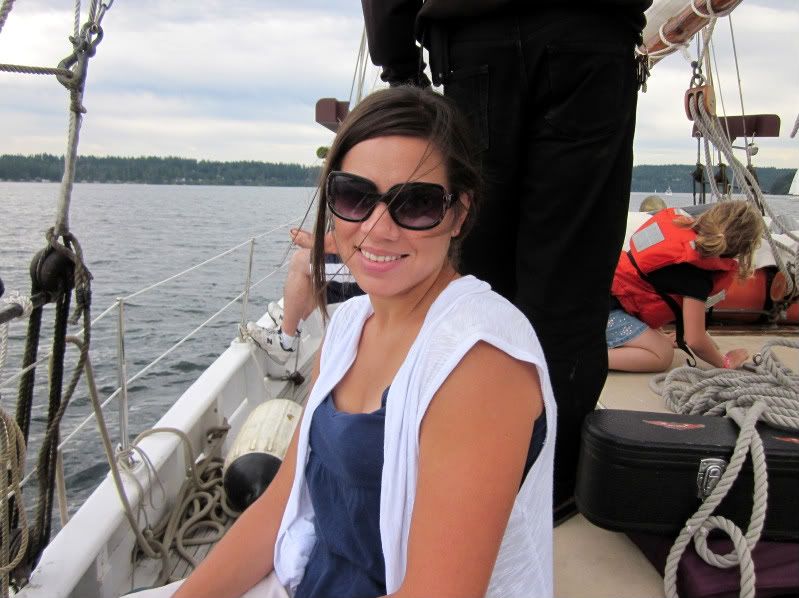 me.
thanks for looking!