today my older 2 kids went back to school. on one hand i dreaded it: the return to SCHEDULES, and HOMEWORK, and RESPONSIBILITIES. on the other, i rejoiced: a little peace and quiet, a reprieve from all the bickering and craziness during the day.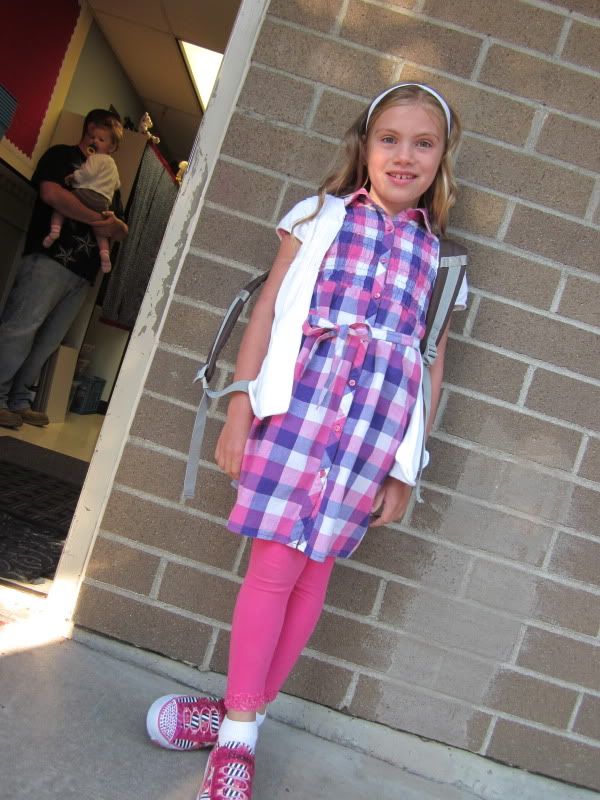 katie, in front of her second grade classroom.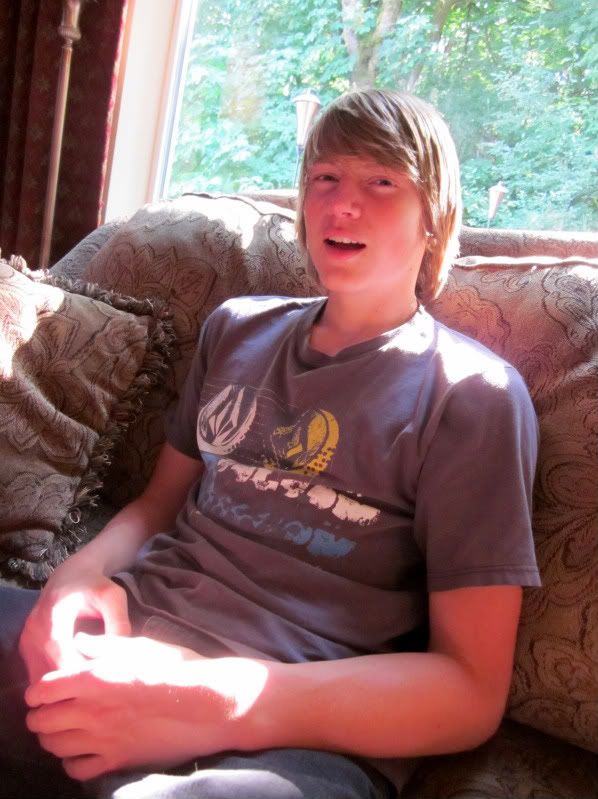 this is the most cooperation i could get from austin; what can i say, he's a 16-year-old boy.
while the older ones were at school, sam and i took the opportunity for a little playtime at the park. funny how one of the hottest days of the year so far is just in time for back-to-school. at least sam got to take advantage of it though. we checked out the new play structure at lion's park. not terribly impressed with it, but they DID have this cool rock that spouted water into the sand around it for a "sandcastle-building" area. he and his friends had a ball playing in that mess.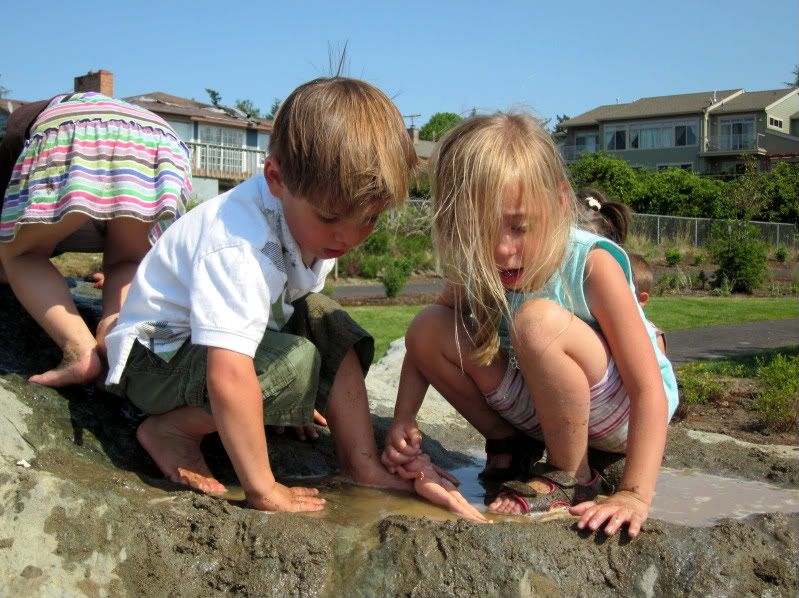 sam and gabby, on top of the rock. NOTE: disrobed barbie in gabby's hand, she was apparently playing "naked barbie pool party", good thing sam likes that game too.
sam.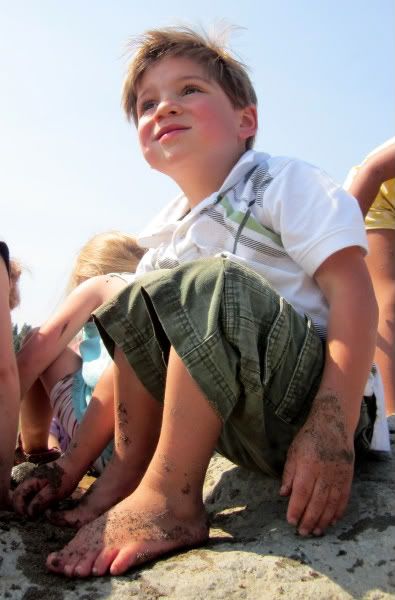 when the kids were all done playing, they were SO full of sand.....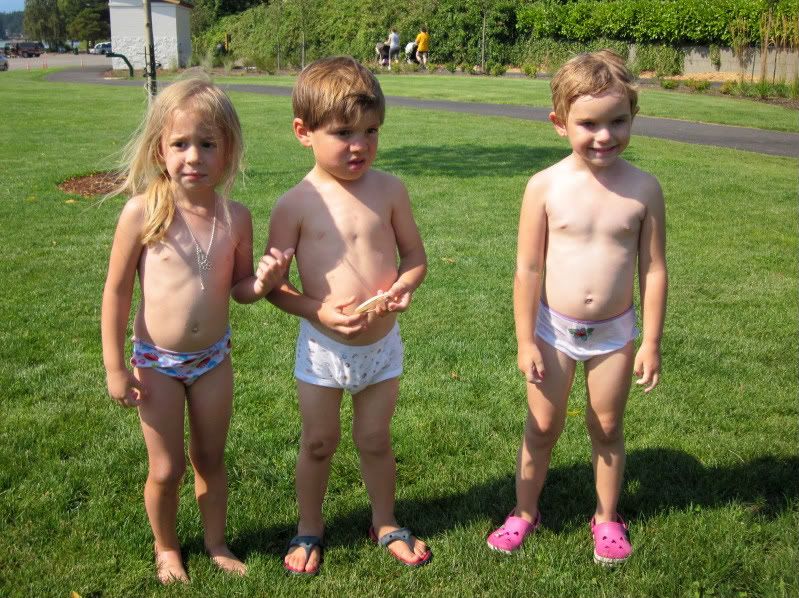 that we had to strip them down and hose them off. (good thing they are all adorable enough to get away with running around the park in their skivvies!! :)
thanks for looking!