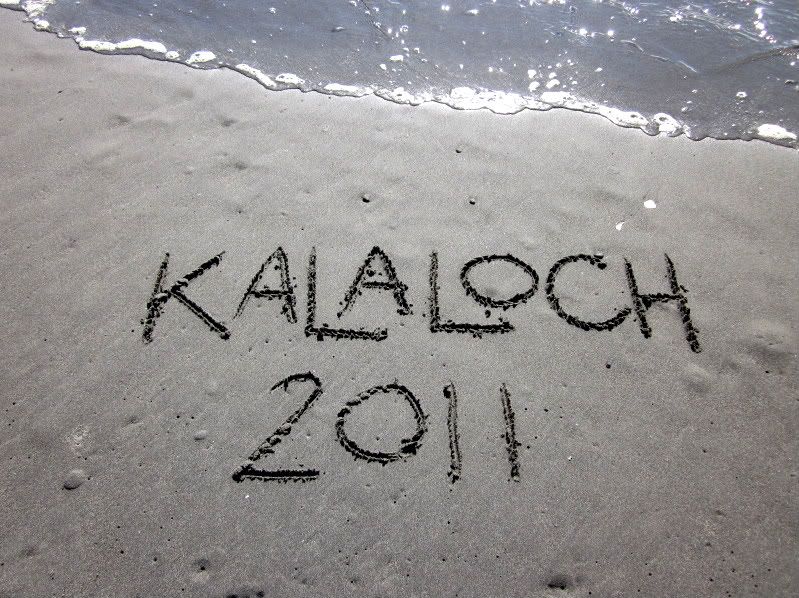 this weekend we went on our THIRD annual family camping trip. kind of by accident. we were SUPPOSED to go on a road trip to AZ to visit family and friends, but after our recent jaunts to hawaii and san diego, our finances and schedules dictated that we keep it shorter and closer to home. i suggested we go camping and nathan quickly agreed. i got a bit panicky when i started looking a couple weeks before and EVERYTHING was booked, but i lucked out and scored the LAST available spot at Kalaloch campground on the WA coast, in the Olympic National Park.
got an early start friday morning, and were at our
traditional firewood spot
before too long. poor missy, she had to sit on TOP of the firewood after we had it all loaded....we really need to invest in a small trailer or roof rack.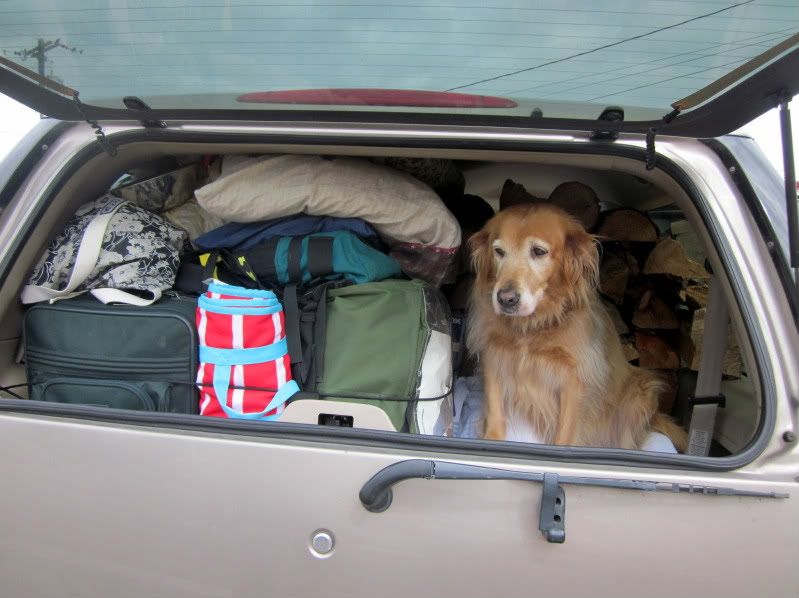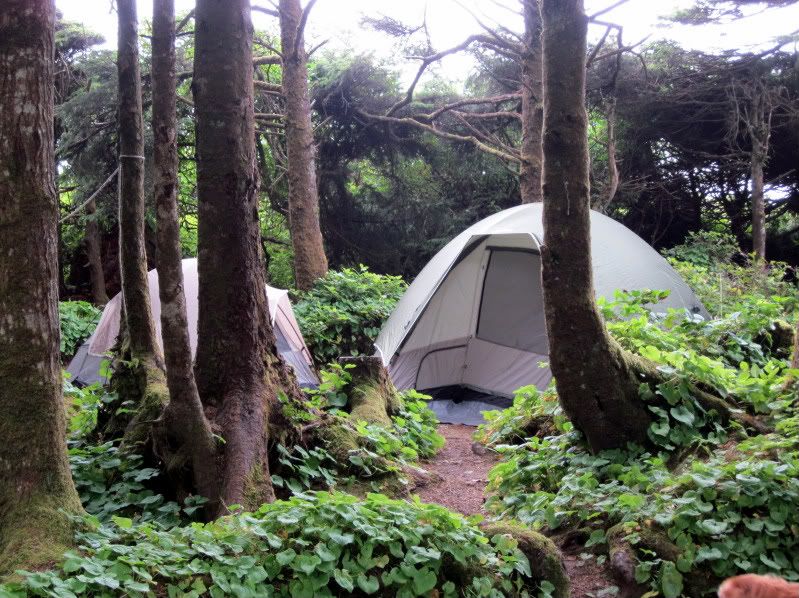 our campsite.
upon arriving, we quickly set up camp and then explored the beach by our campsite. i was pleasantly surprised at how nice it was; most WA beaches i've been to are quite rocky, but this one was nice and sandy. afterwards we drove up the road a bit to the Kalaloch Lodge and Mercantile. it is a quaint little lodge with a GORGEOUS backdrop. we picked up a couple supplies at the mercantile and then headed back to camp for dinner and an evening campfire.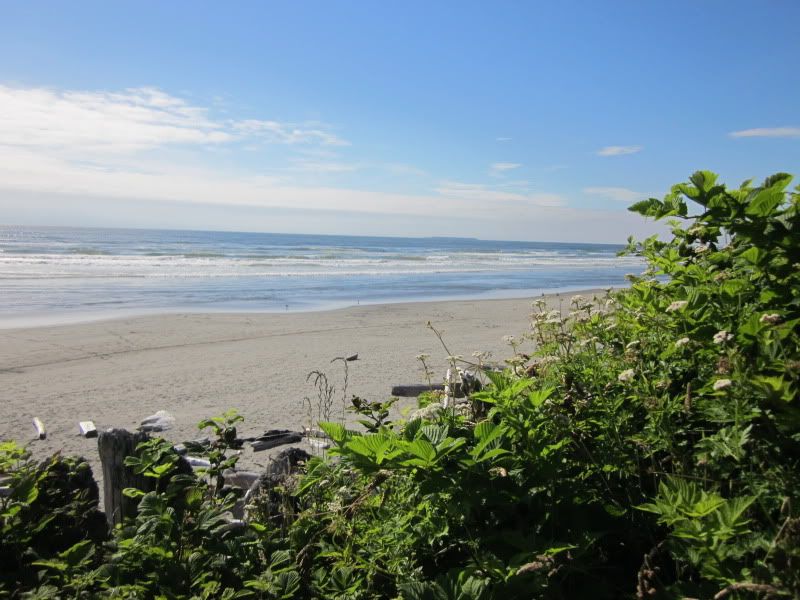 Kalaloch campsite beach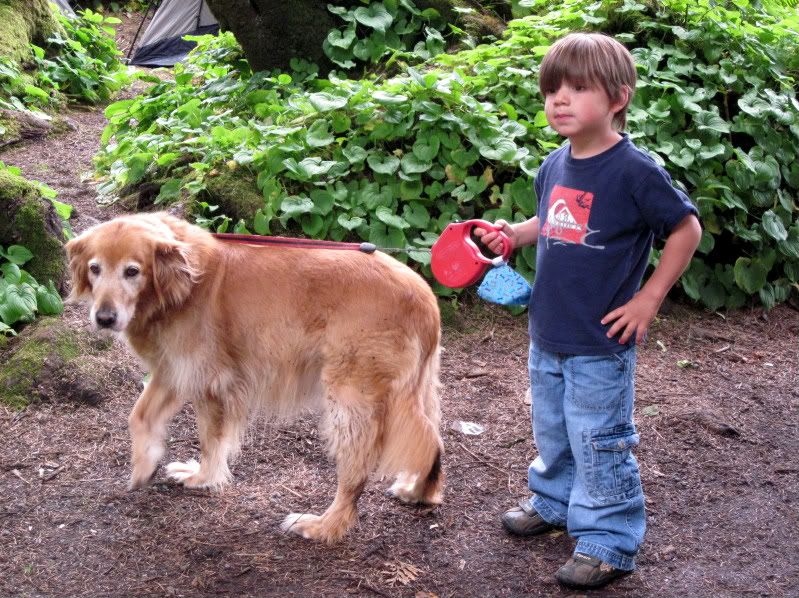 sam helped by walking the dog.....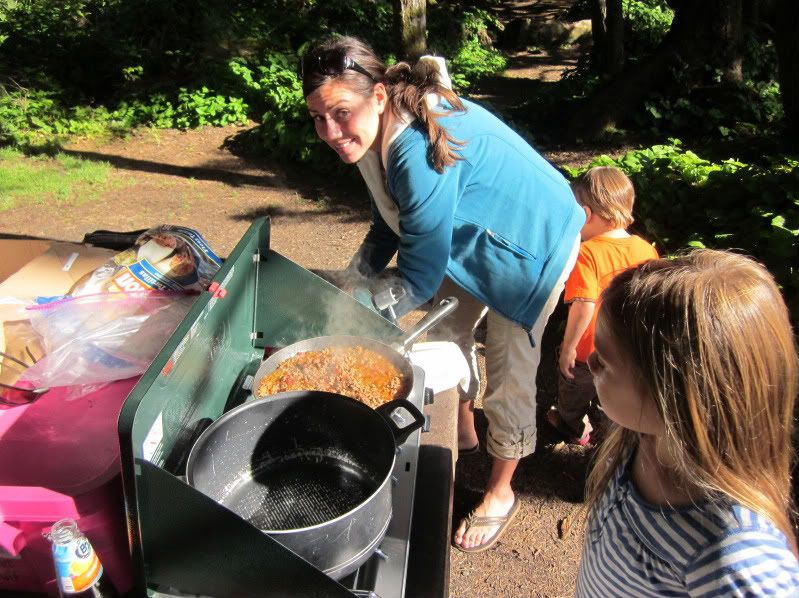 while i made dinner.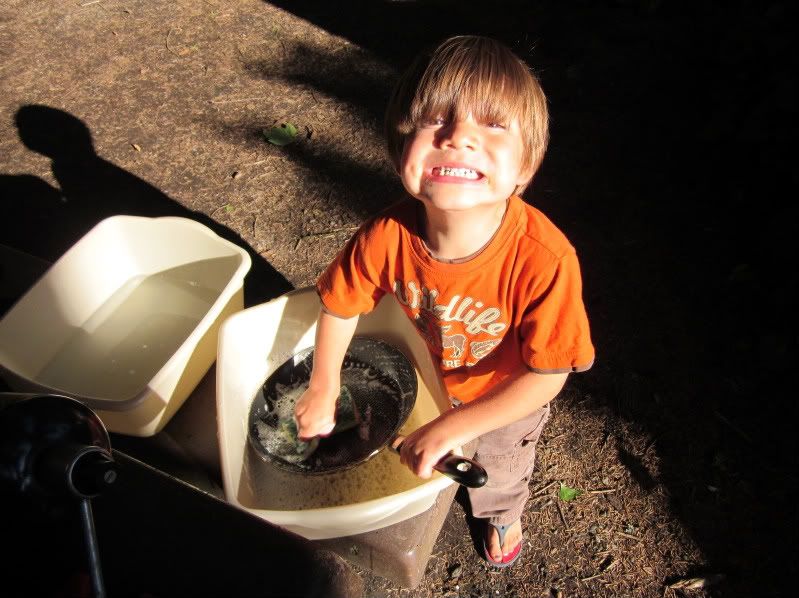 sam helping with KP duty.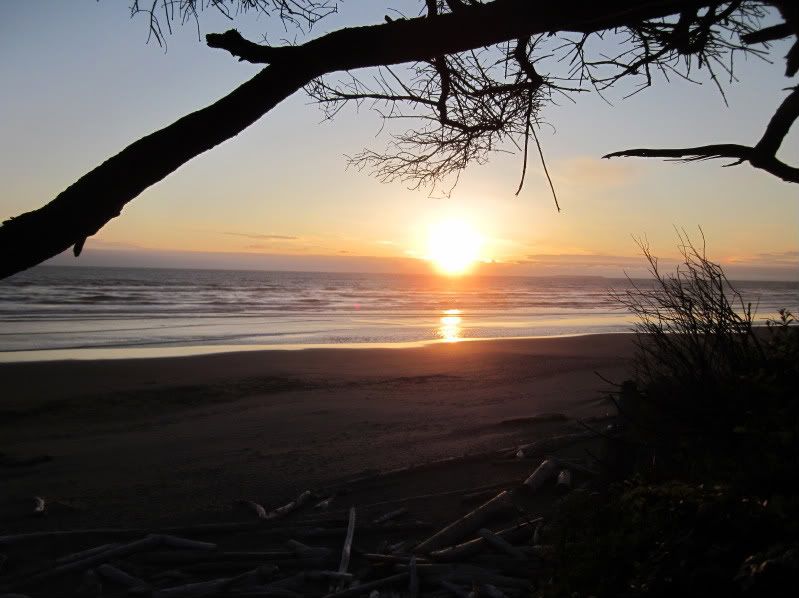 a beautiful sunset.
we had s'mores after dinner (i made mine with Trader Joe's Mini Milk Chocolate Peanut Butter Cups. YUM.) then we turned in for a restful night, thanks to the sound of the ocean surf and
my discovery last year
of WHICH camping pad i needed to sleep on.
saturday morning we woke bright and early. i made some yummy breakfast burritos while the kids got ready and played around the campsite. then we headed over to the Big Cedar Tree.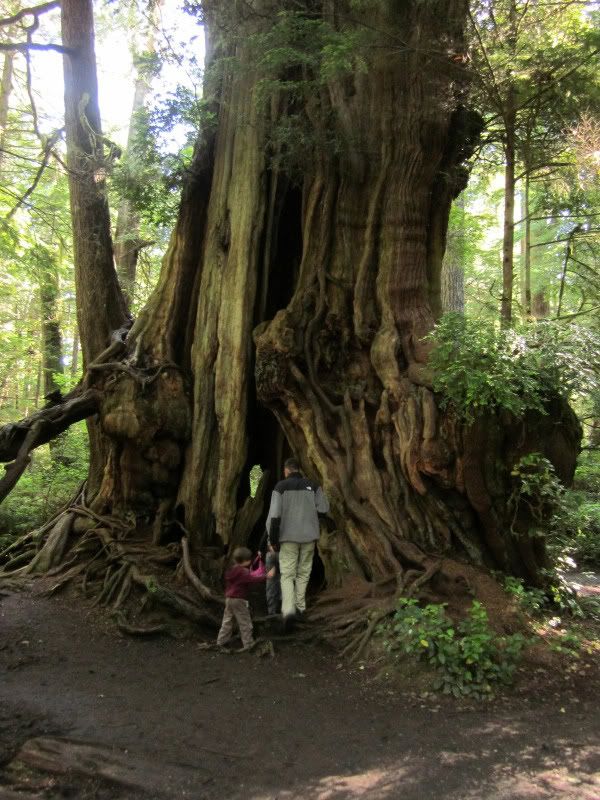 exploring the inside.
then we went to what i think has got to the the COOLEST washington beach i've been to yet....Ruby Beach. it had gorgeous sea stacks, and tons of driftwood, and super-fine sand, and lots of tide-pools to explore. we saw sea anenome and sea stars and tons of other cool sea critters.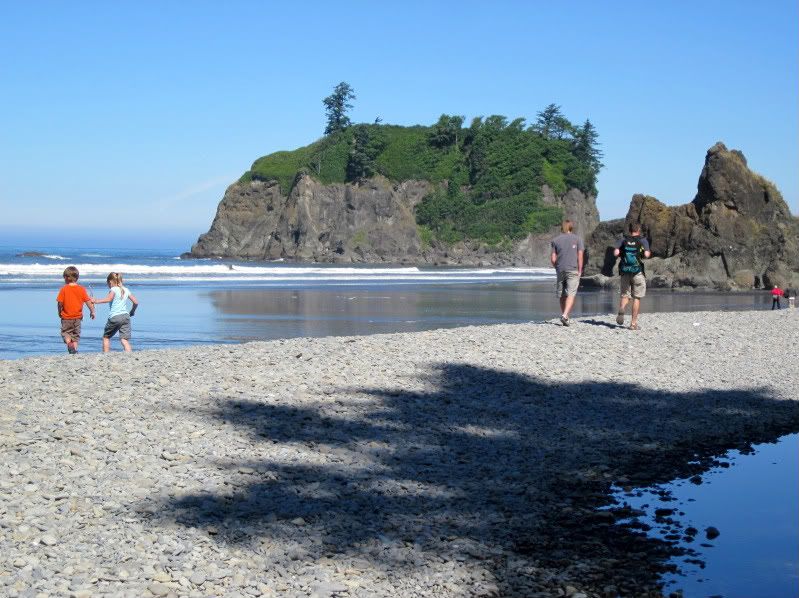 ruby beach.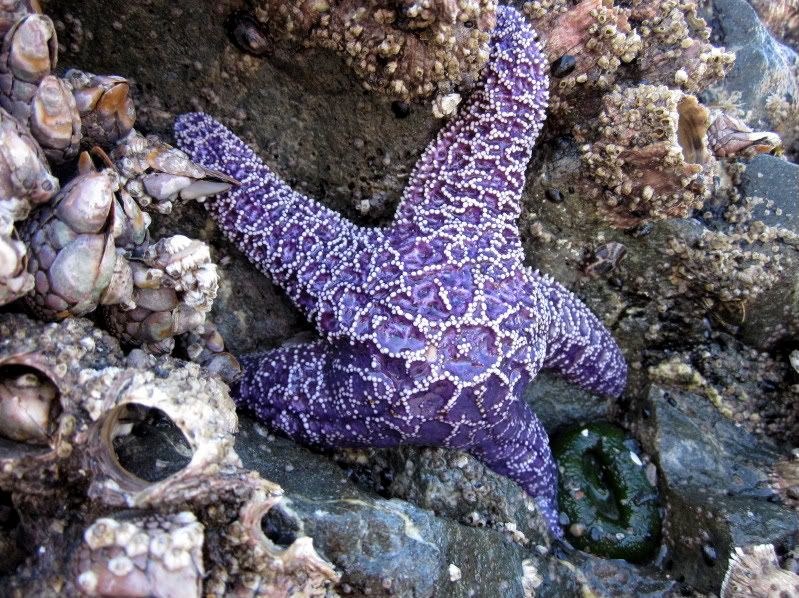 purple sea star sam found.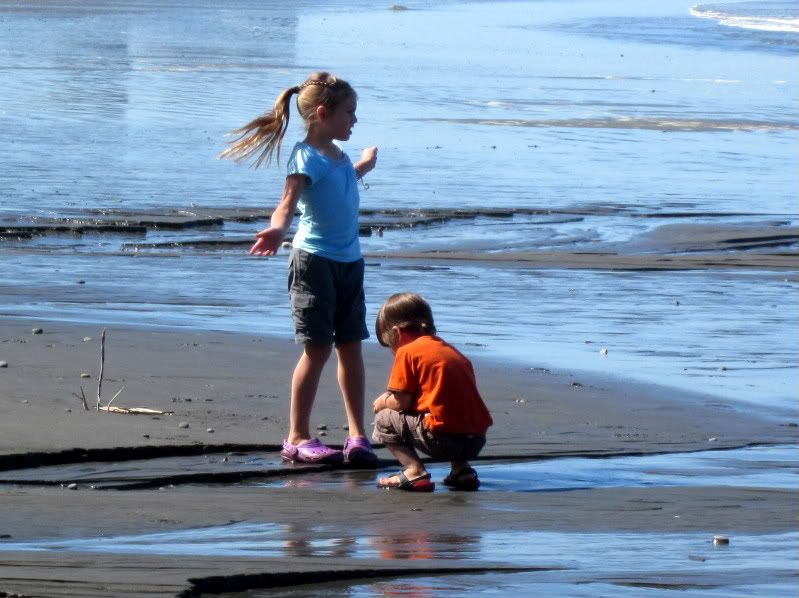 playing on ruby beach.
after a couple blissful hours we went back to camp for some lunch. everyone else played around while i slaved away making macaroni and cheese LOL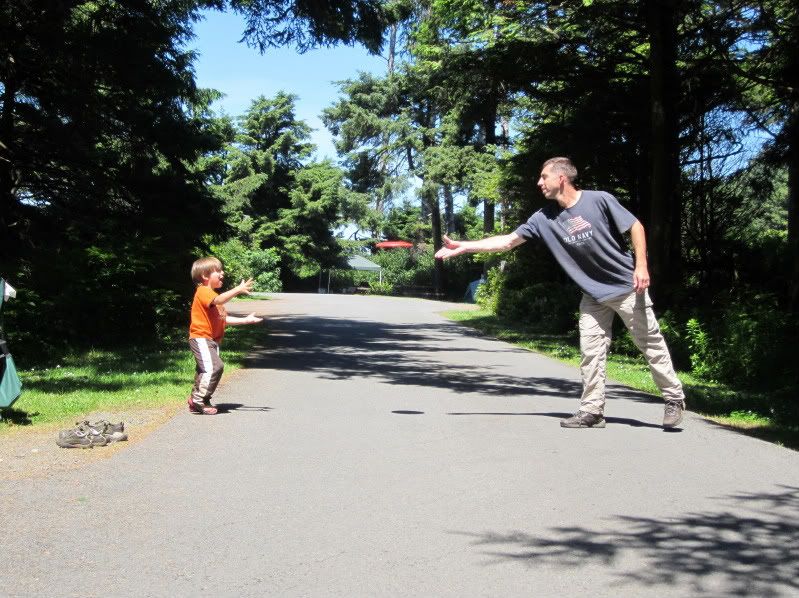 sam and daddy playing some frisbee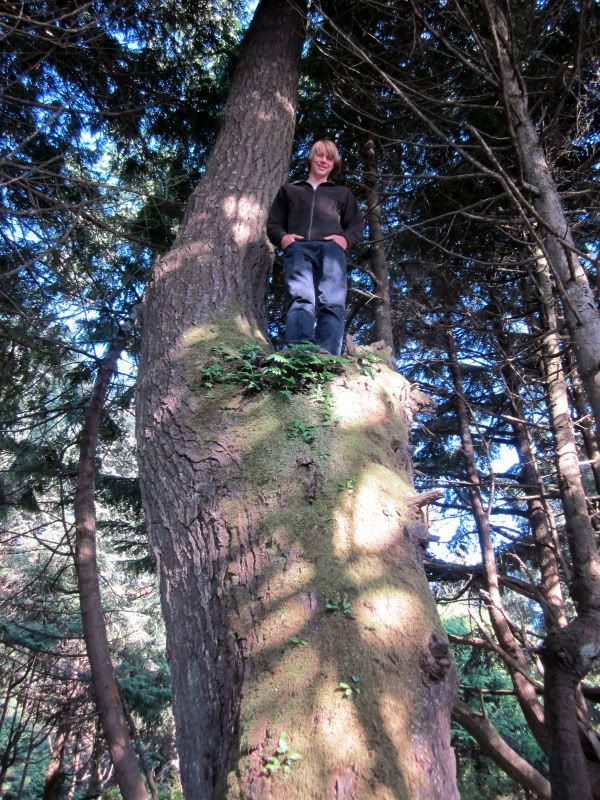 my big tree-climber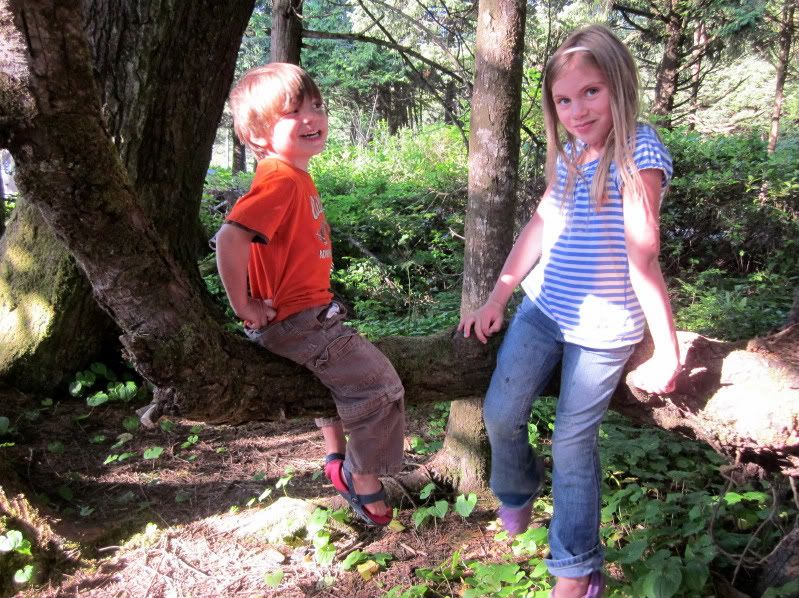 my little and medium-sized tree-climbers :)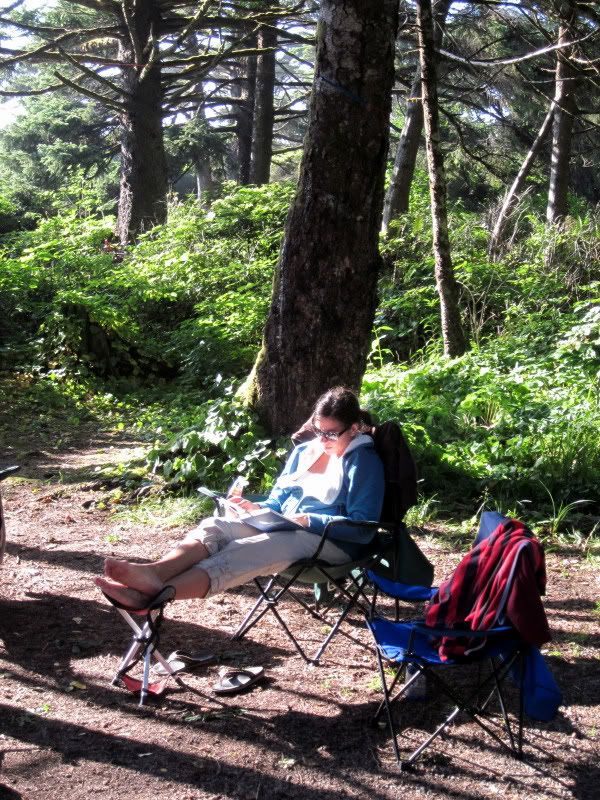 okay okay....so i wasn't exactly slaving away......here's what i was doing while waiting for the water to boil.....
after lunch we hiked the kalaloch nature trail, and then ventured over to kalaloch beach by the main lodge. the beach there did not disappoint....it was wide and sandy and had lots to explore.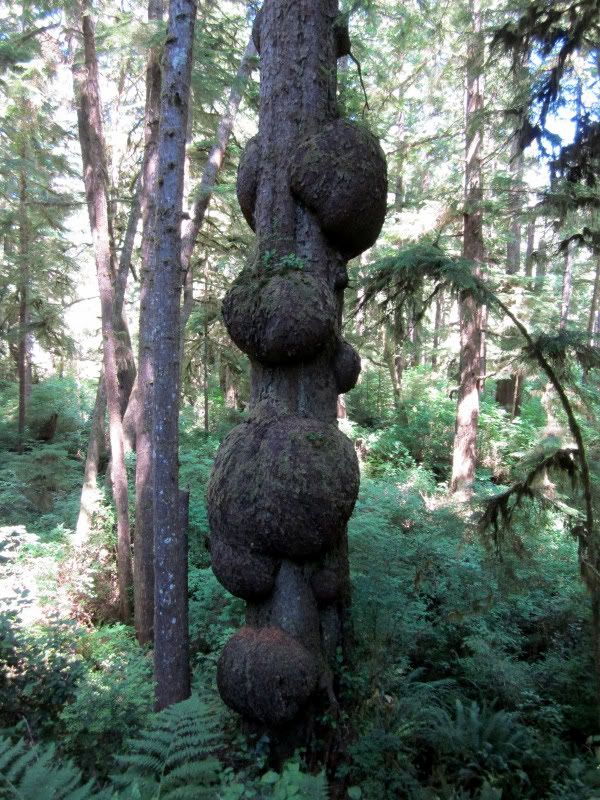 disturbingly bulbous tree on the nature trail LOL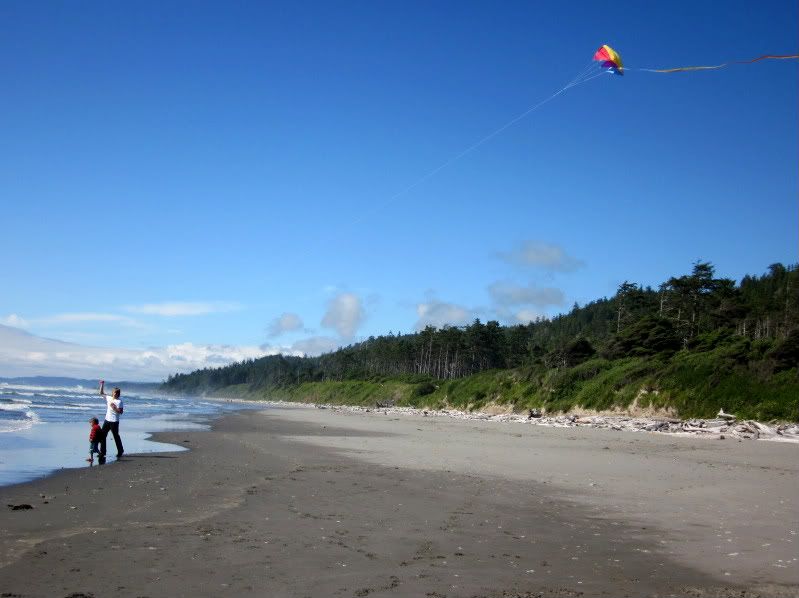 aus and sam flying a kite on kalaloch beach.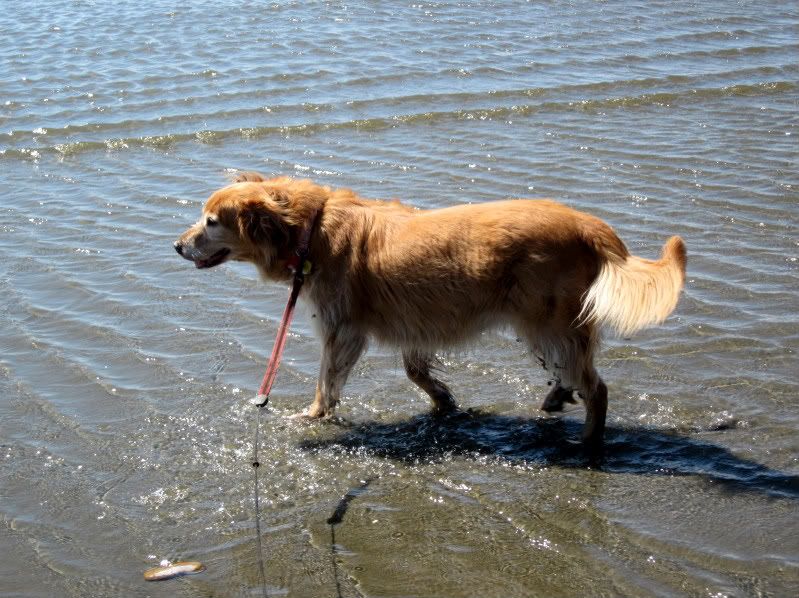 missy LOVES the beach.
he is very proud of his "house" that he is standing inside of.
a thirsty seagull pausing for a drink.
afterwards we loaded up the kids who promptly proceeded to pass out in the truck, so we drove around and explored a little in blessed silence. went down to 4th beach, where nathan and i jogged the short trail down to the beach while austin stayed with the sleeping littles.....
me, inside a ginormous old tree root.
when we got back to camp i made dinner and we ate, and then we went to the evening ranger presentation, entitled "salty dogs". it was about the differences between sea otters and river otters. the kids enjoyed it, it was thoroughly entertaining and about a bazillion times better than the ranger presentation that we endured last year at sol duc. then we went back for our nightly campfire/s'mores ritual.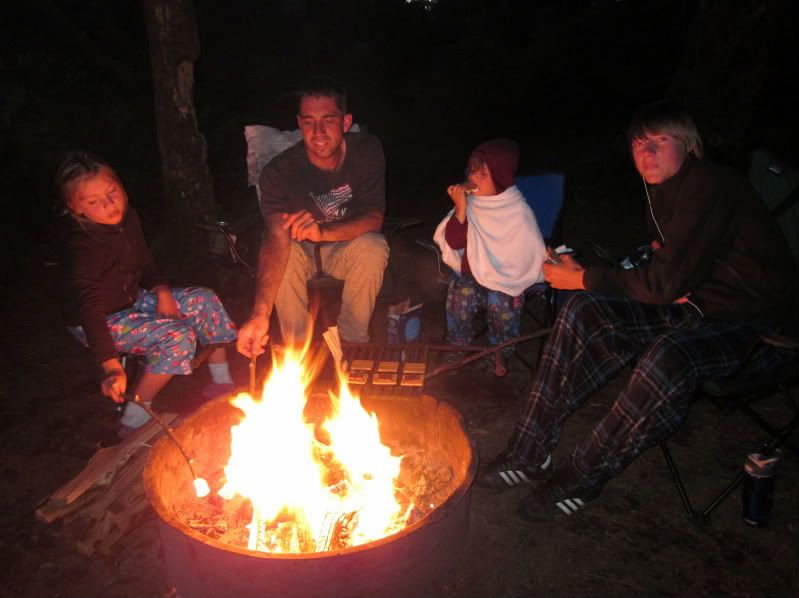 eating s'mores. note the towel/bib required for sam to eat a s'more without ending up covered in marshmallow from head to toe.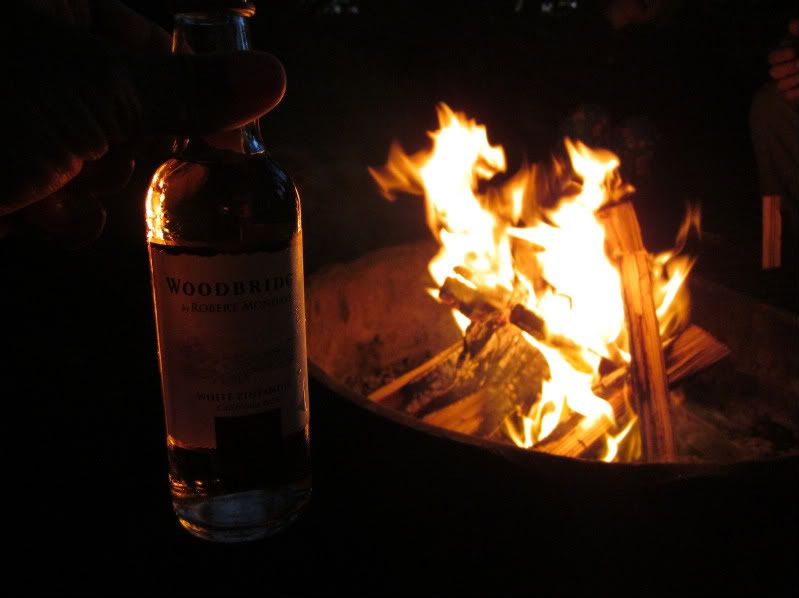 my favorite part of our evening ritual :)
we tucked the kids in and then (tried) to enjoy some time by the fire, alone. unfortunately, the sporadic flashlight beams from our tent and the hysterical giggles, interspersed with the occasional "BUTTCRACK!!" or equally hilarious (insert-your-own-juvenile-toilet-humour-here) outcries refused to cease from our sleeping quarters, and we finally turned in ourselves, exhausted but happy.
sunday morning we woke up and broke camp. i use the term "we" loosely, since nathan and austin did pretty much ALL the work while i cooked bacon, potatoes and eggs for breakfast. then we loaded up and headed home. i'm already excited to go camping again, and am thinking that we *may* have to do it sooner than next summer. hmmm, nathan has some time off next month....and lake quinalt is looking pretty inviting....
as always, thanks for looking!!