it was a low-key day. we went over to my friend heidi's house for a BBQ...there was food and volleyball and friends and sun and lawn games and kids and a fire and sparklers and fireworks and much fun and laughter.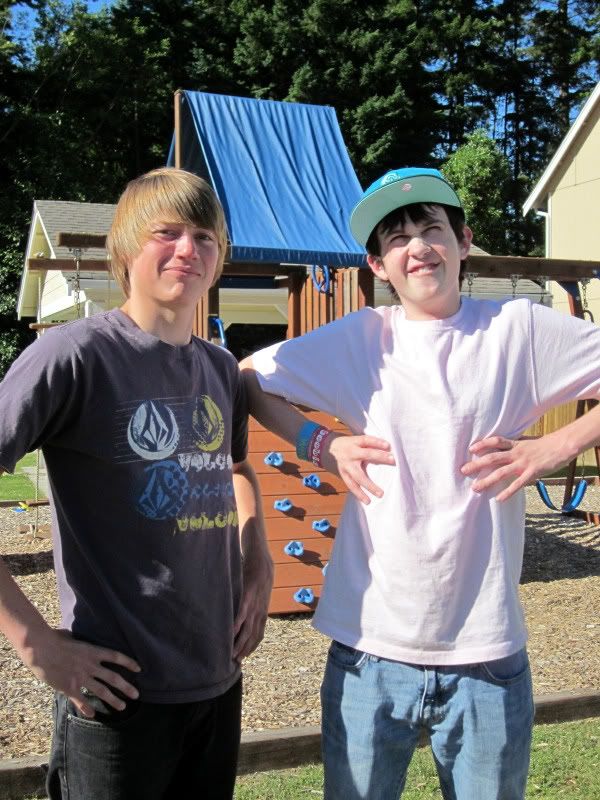 austin and his BFF steven (steven's mom obviously never told him about his face sticking like that....)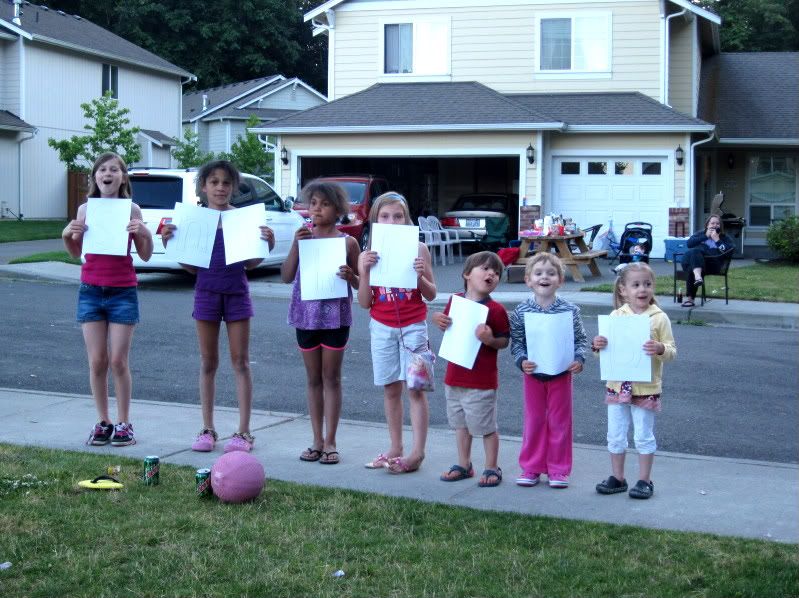 while we were playing volleyball, we had our very own cheer section LOL.....you can't even see the funniest part of the whole thing: "dolphins" is spelled out PERFECTLY backwards.
meghan, dimi, steven, austin.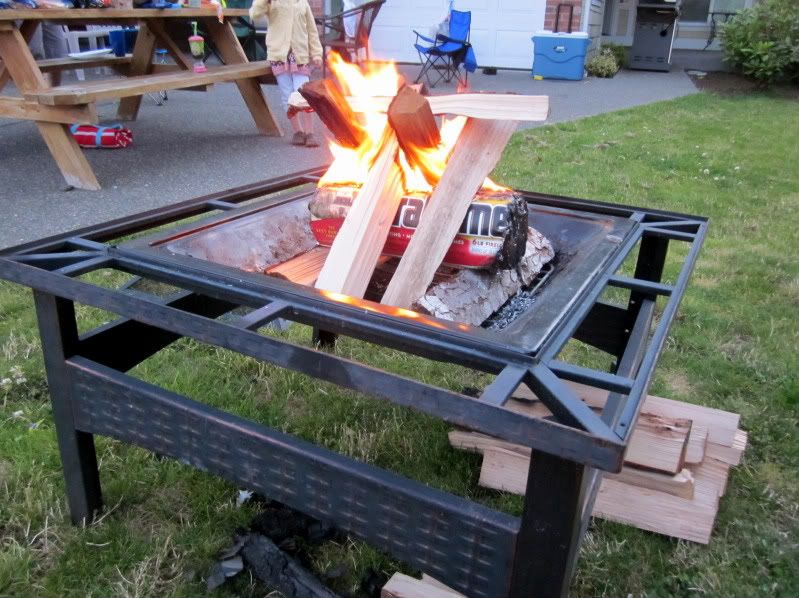 firing up the party.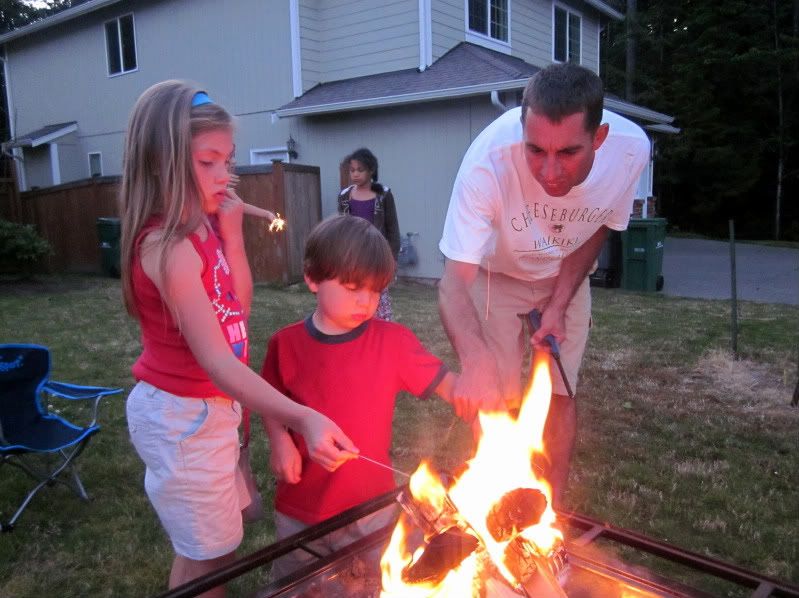 nathan showing katie and sam how to light their sparklers in the fire.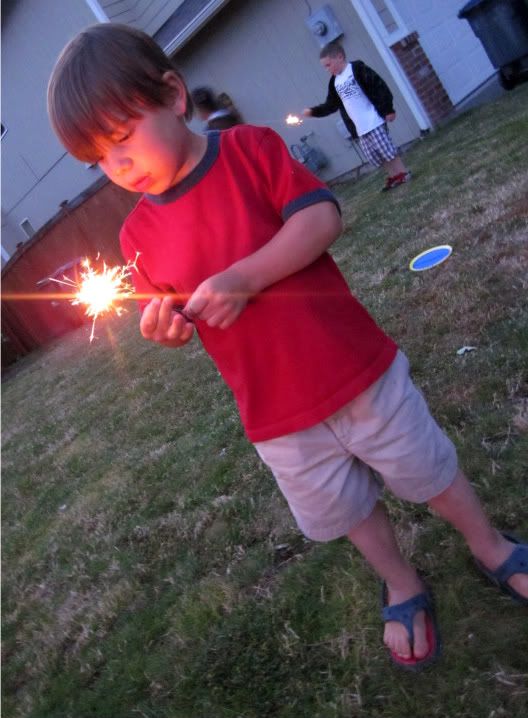 our "fourth-of-july-guy".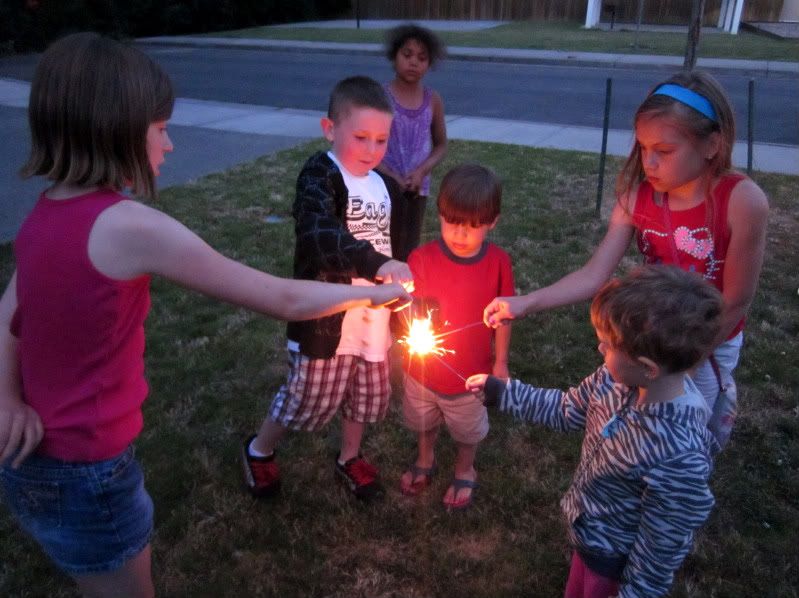 a bunch of the kids lighting sparklers from each other.
thanks for looking!