yesterday i ran the Seattle Rock 'n Roll 1/2 marathon for the second time. i went with some of my best friends and we stayed the night before in a friend's apartment. there was much fun and silliness (and a little nervousness and frustration thrown in there too!!) here are some of the highlights: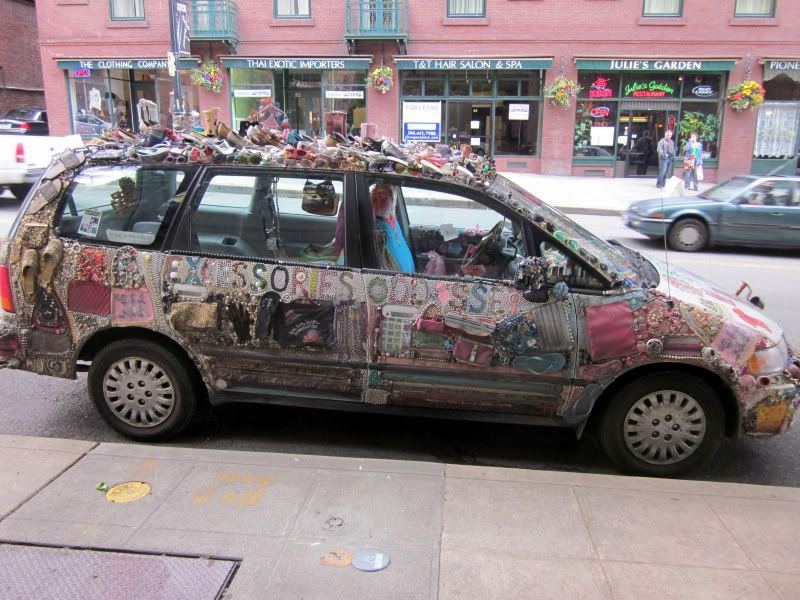 crazy car on the streets of seattle.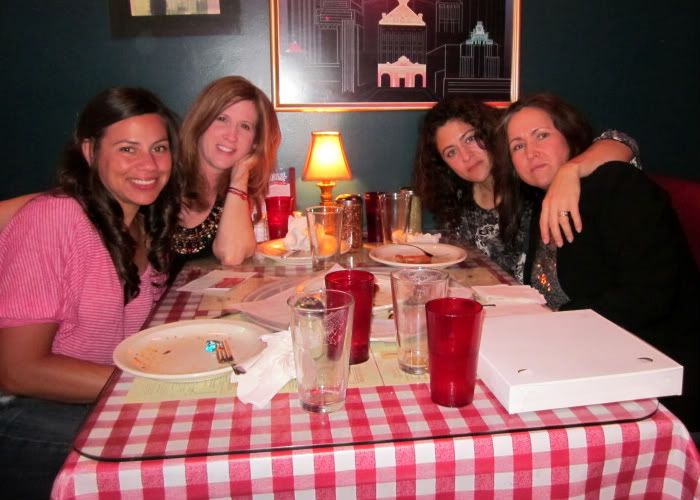 at
piecora's
getting our pre-race carbs on.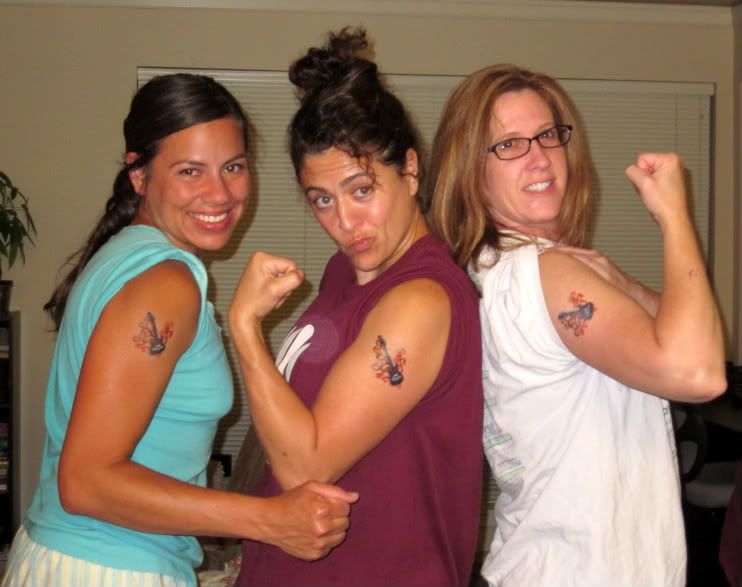 tatooooz!
random goofiness.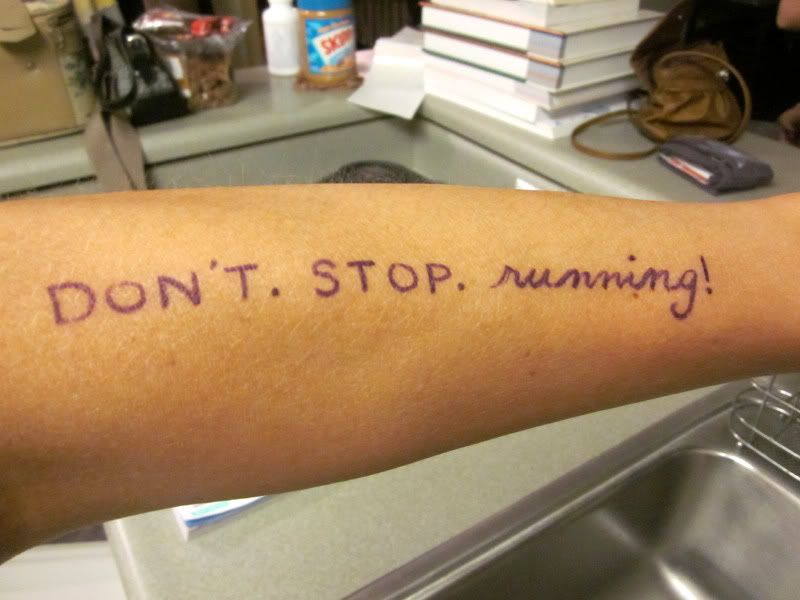 my mantra for the race, in purple sharpie.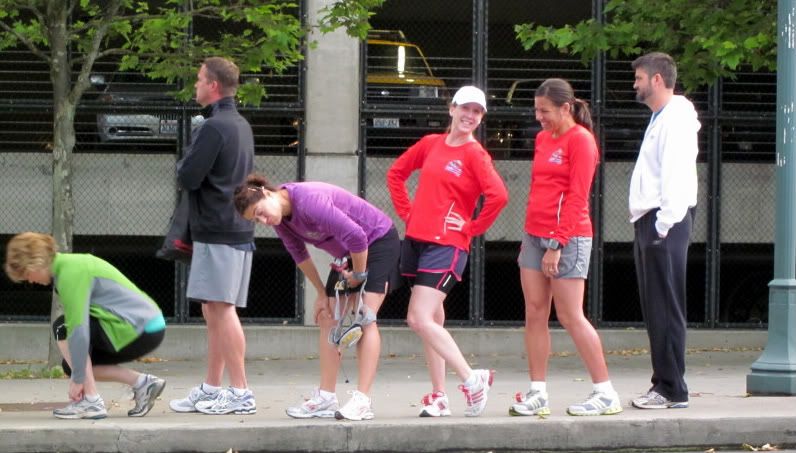 getting ready to board the shuttle to take us to the starting line.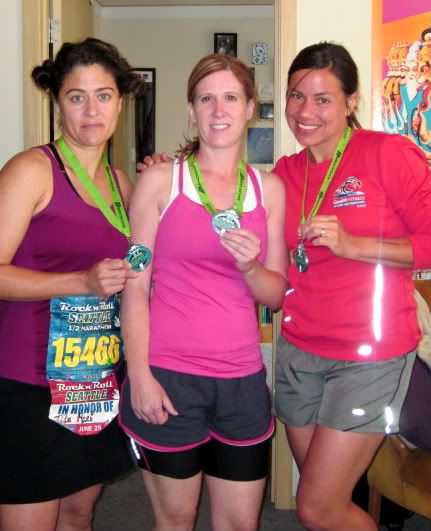 we did it!!
all three of us that ran had new personal best times which was pretty awesome. i beat my old time of 1:57:43 by over 4 minutes, with a new best of 1:53:10.
afterwards we went to pike's place and walked around--minus heidi who wasn't feeling well :(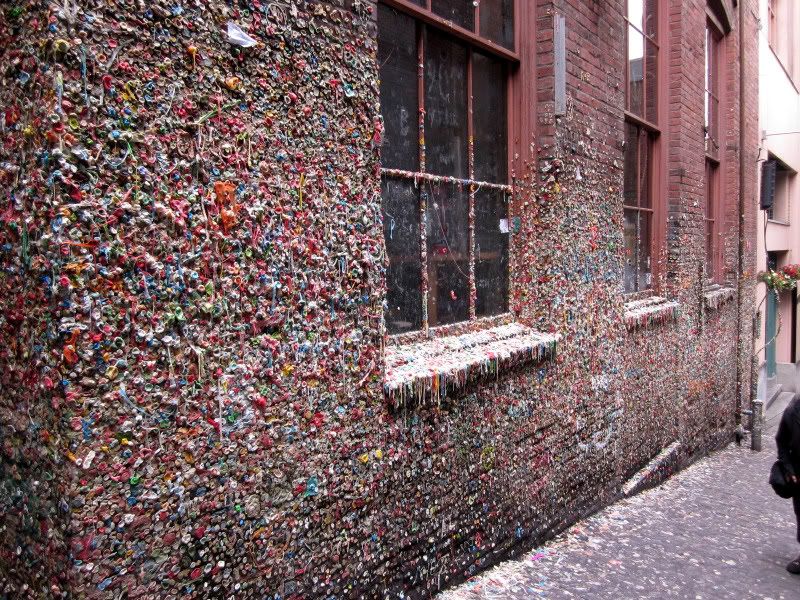 is any trip to seattle complete without a visit to the infamous "
gum wall
"?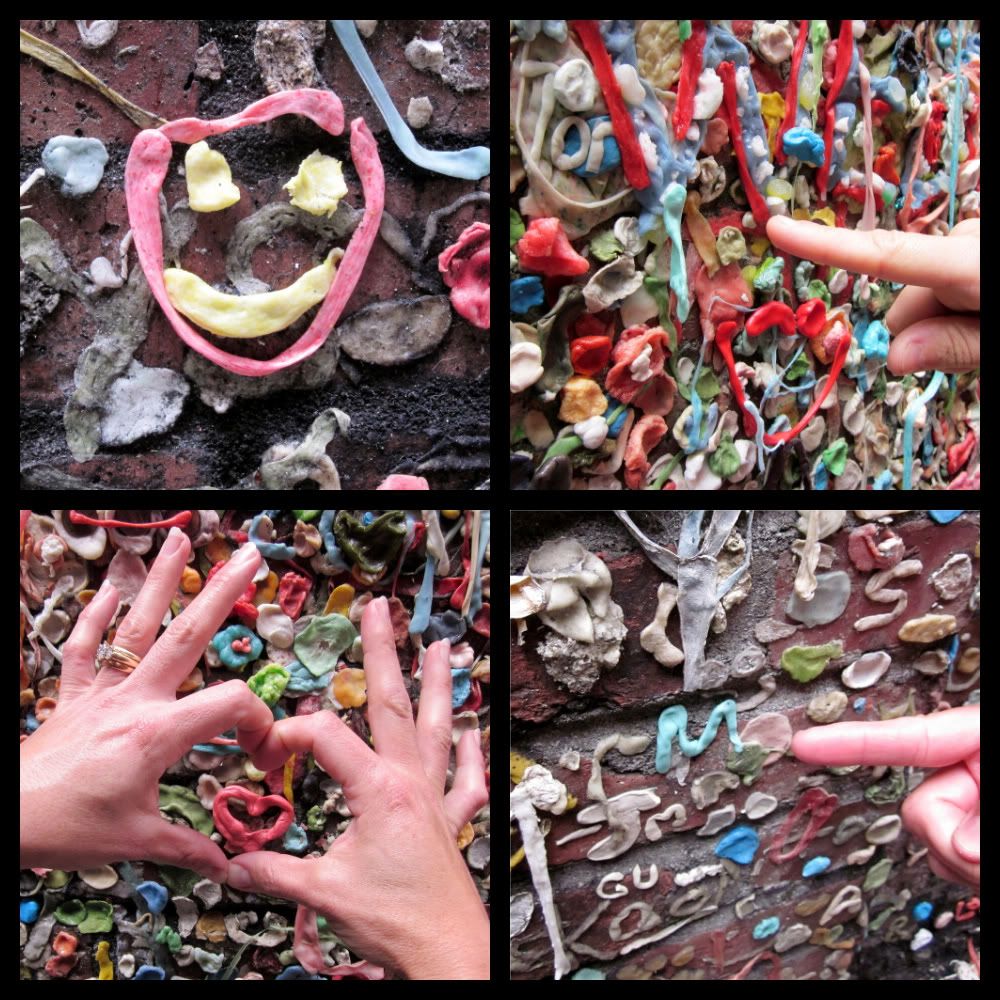 clockwise from top left: what i imagine heidi's would've looked like if she had been there; rhonda's gum; michele's gum; audi's gum.
thanks for looking!