yay for free wifi in the airport so i can finish up blogging of my travel adventures!!
let's see....friday was a lazy day. nathan took the car to work so i slept in, meandered down to eat breakfast, facebooked a little, read a book, and generally lazed about like i don't get the opportunity to do at home. when he got off we headed up to temecula valley, were we visited several wineries. our last stop was at
Stuart Cellars
, where we had dinner outside while a live band played. we won't talk about how i may have had a few too many glasses of wine and was feeling a bit green by the end of the evening.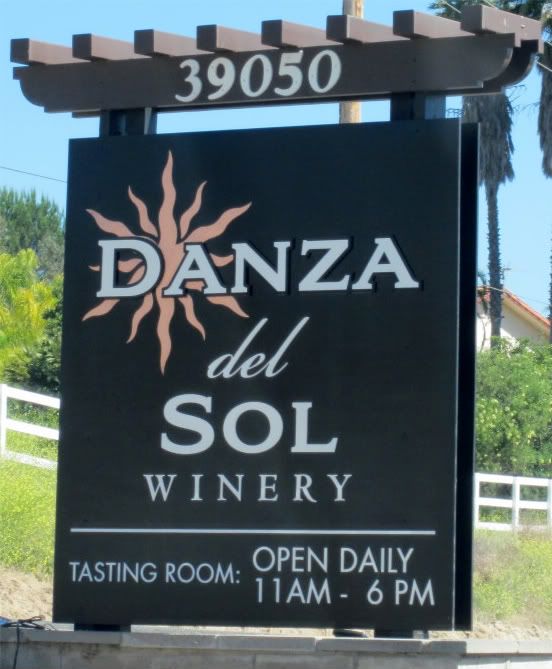 the first tasting room we visited.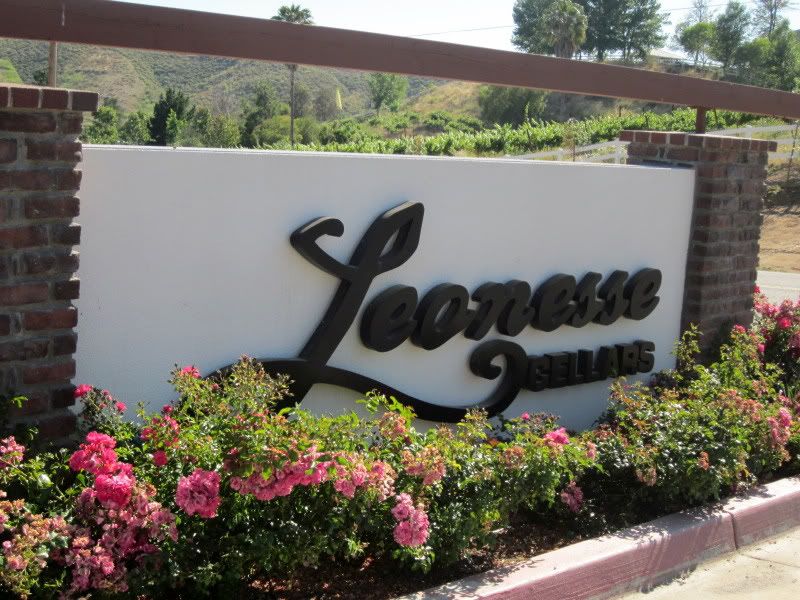 the second winery.
me at leonesse. still coherent here, ha!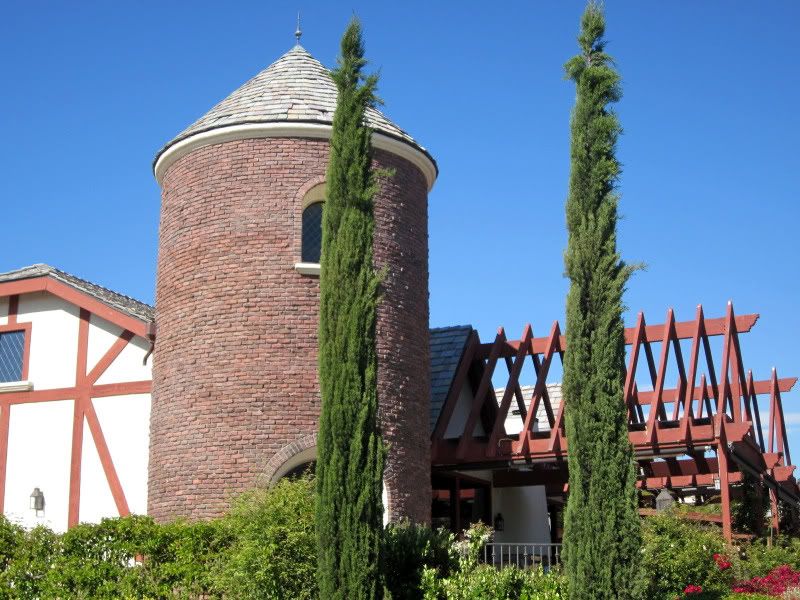 Leonesse was probably the prettiest winery we saw.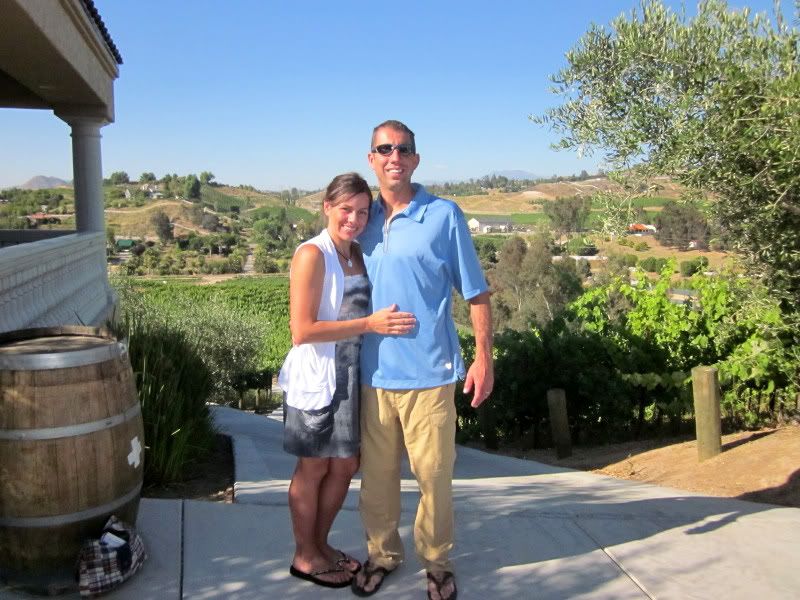 at oak mountain winery.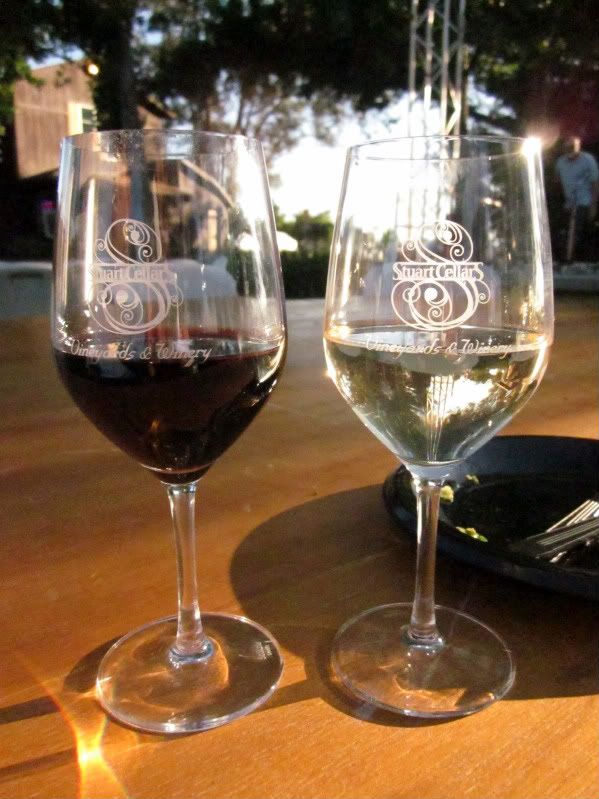 our last winery, where we had dinner. i will choose to remember it pretty, like in this picture :)
saturday we drove over to julian, a quaint little town about an hour away from san diego. we went horseback riding at
Julian Stables
, which was awesome. i've always just been handed a horse already saddled and ready to go, but here we got to actually get our own horse ready, including currying and brushing them, picking their hooves, and saddling them. it was so cool. then we headed back into julian where we had lunch at a little BBQ joint and then had some of their world-famous apple pie for dessert. after wandering down main street and torturing nathan as he endured shop after shop, we headed back to our hotel and had appetizers and drinks at the bar, and then i tortured nathan some more by watching "Black Swan".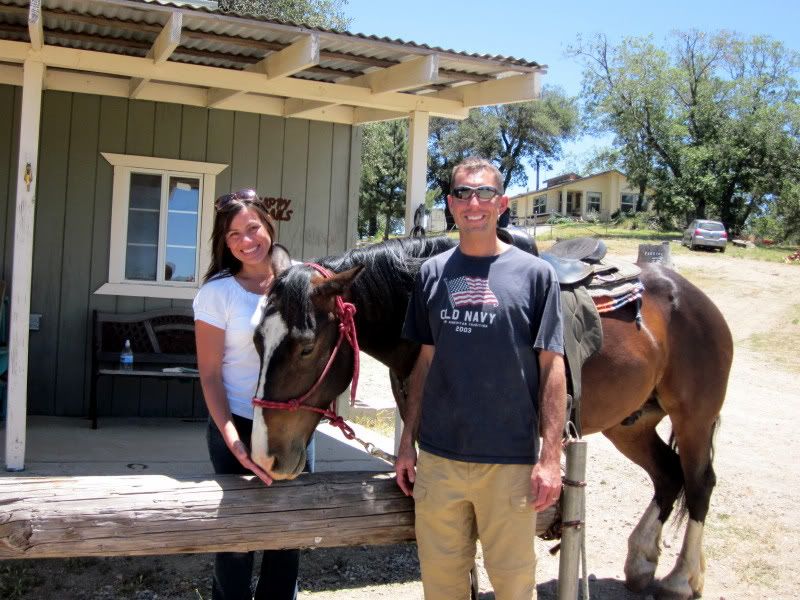 us with "Harry Trotter", nathan's horse.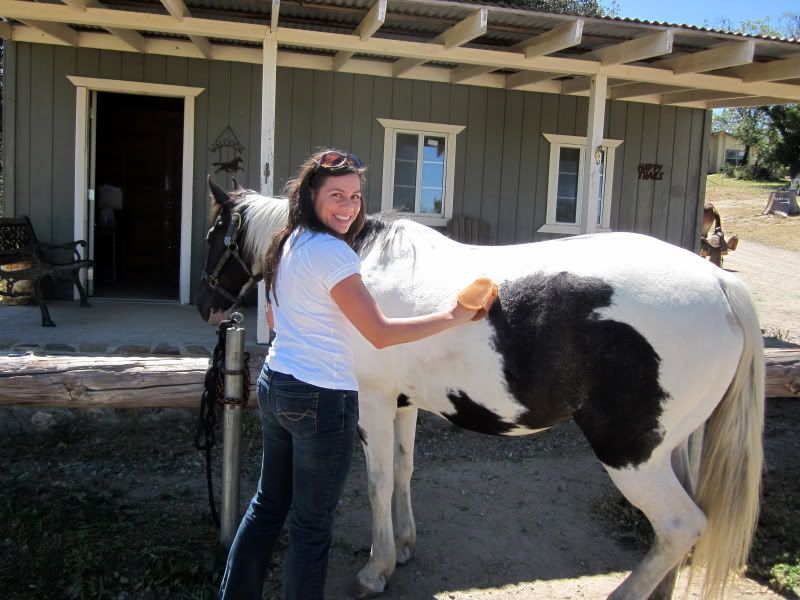 me and angel.
sunday. probably my favorite day. we went over to
San Diego Bike and Kayak tours
in la jolla and started the morning out with a bike ride from the top of Mt. Soledad, the highest point in coastal San Diego. it was a gorgeous morning with breathtaking views along the way down. we rode along pacific beach on into mission bay, and then turned around and headed back to la jolla. we grabbed a quick lunch at the
Cheese Shop
when we got back and then readied for the second half of our adventure. we headed out in our kayak into la jolla cove, among the many caves that dot the coast there. sea lions languished on the rocks just yards from us, and one even popped his head out of the water not too far from our kayak. i wanted to harness him, drag him behind the kayak with us, and take him home to live in my bathtub. we ended up in old town that evening, and had dinner at cafe coyote, which was suggested by my friend heather, and had the most delicious margaritas and pork carnitas.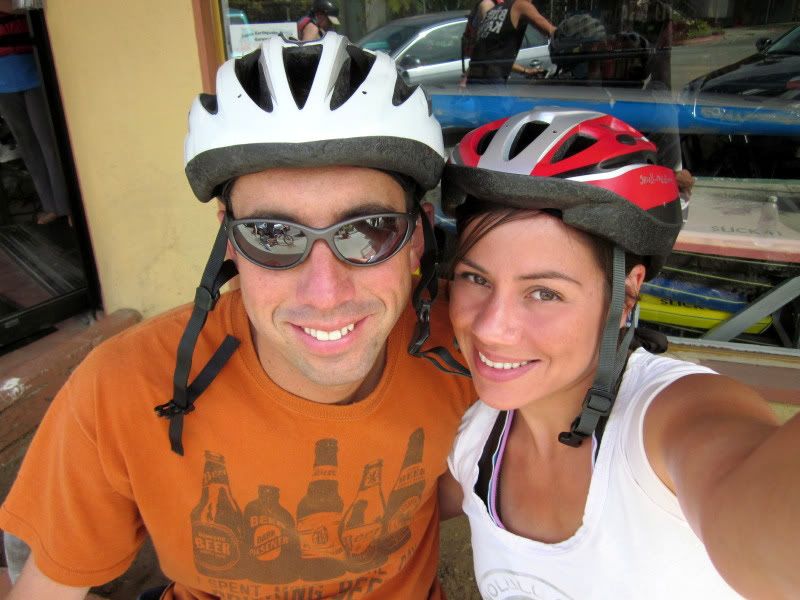 ready for our bike ride with our brain buckets on.....safety first :)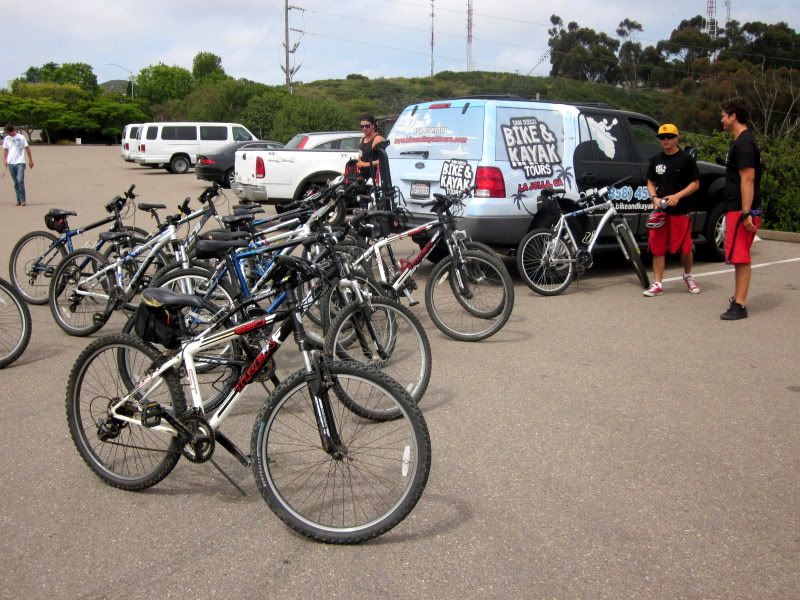 our guides getting the bikes ready for us.
view from the top of Mt. Soledad. it was a bit overcast in the morning, guess this is the "june gloom" everyone warned me about.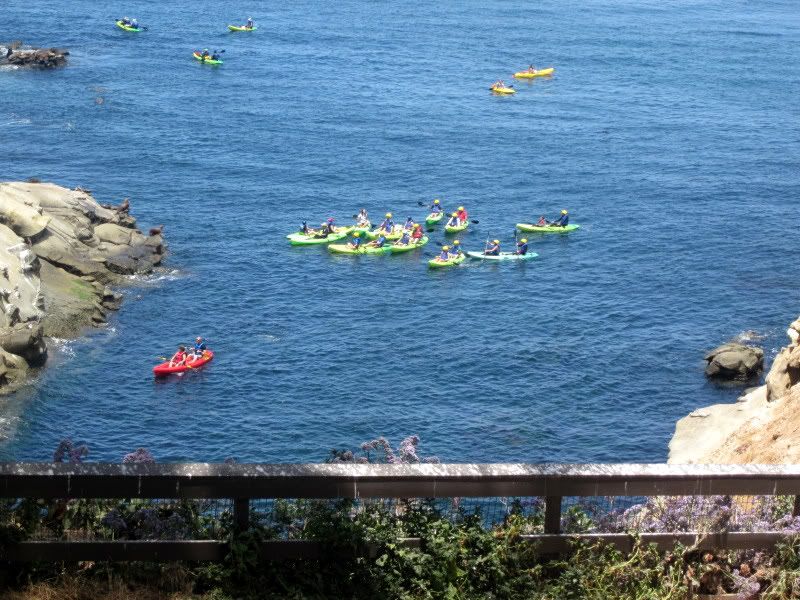 some kayakers down in front of "sunny jim's" cave....we were down there just a short time later!!
we got sandwiches here for lunch, two thumbs-up for my turkey, jack, and avocado sammich!!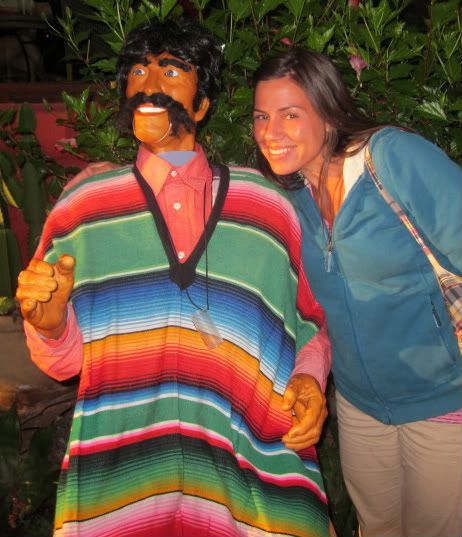 i just picked this hottie up on a street corner in old town.
monday i drove nathan into work and then went running at pacific beach. it was a beautiful morning, overcast and a touch cool, perfect for a run. when nathan got out of school we went over to coronado island, where we checked out the Naval Air Station, and then went down to coronado beach where we grabbed some lunch at Miguel's. they had THE BEST tortilla chips i've ever had, and they served it with some deliciousness they called "jalapeno white sauce". it was to.die.for. then we went and rented a couple beach cruisers and rode around the island, exploring for awhile and envying all the rich people in the gorgeous homes who live there. that evening, we went on a dinner cruise aboard the Lord Hornblower, and had an immensely fun time people watching on the dance floor LOL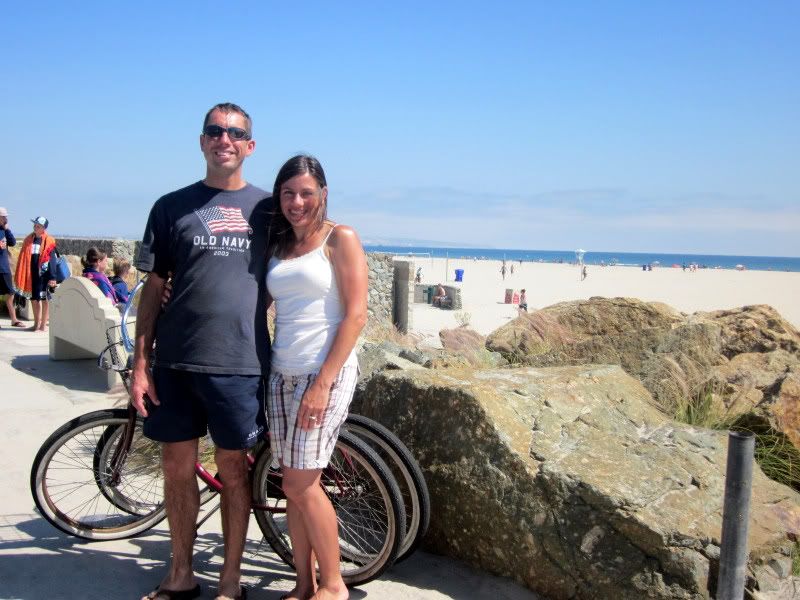 coronado beach with our beach cruisers :)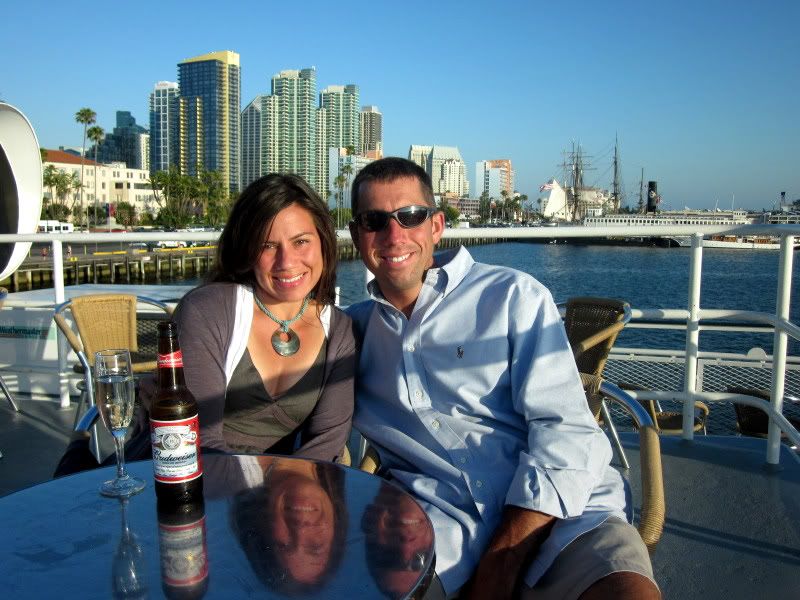 dinner cruise.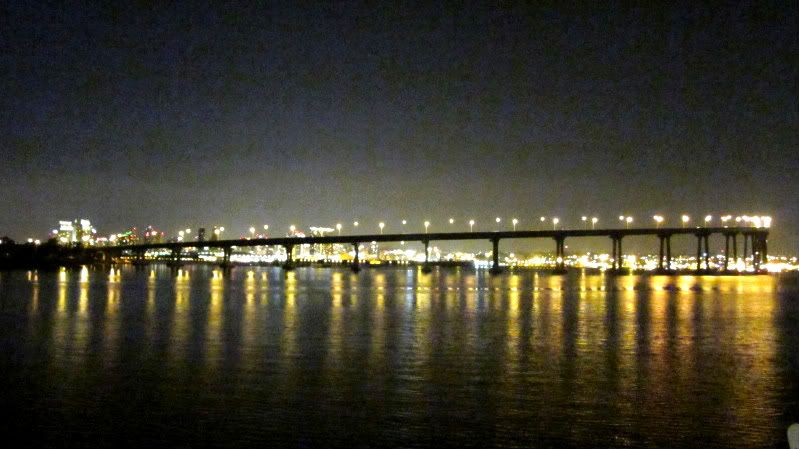 coronado bay bridge with downtown SD behind it.
tuesday. our last day here. we decided on a lazy day....we headed over to ocean beach and grabbed some lunch at some little hole-in-the-wall place that i ate at last time i was here, and that had super-yummy burritos. then we went and sat out on the beach and read and watched the surfers for awhile. when we were sufficiently crispy, we drove over to the Cabrillo National Monument. First we checked out the tidepools, which were WAY cool....and then we drove up to the top and saw the monument and the lighthouse there. the VIEW from the tip of Pt. Loma was absolutely incredible. after a couple appetizers and drinks back on the beach, we went back to the hotel to pack *SIGH*.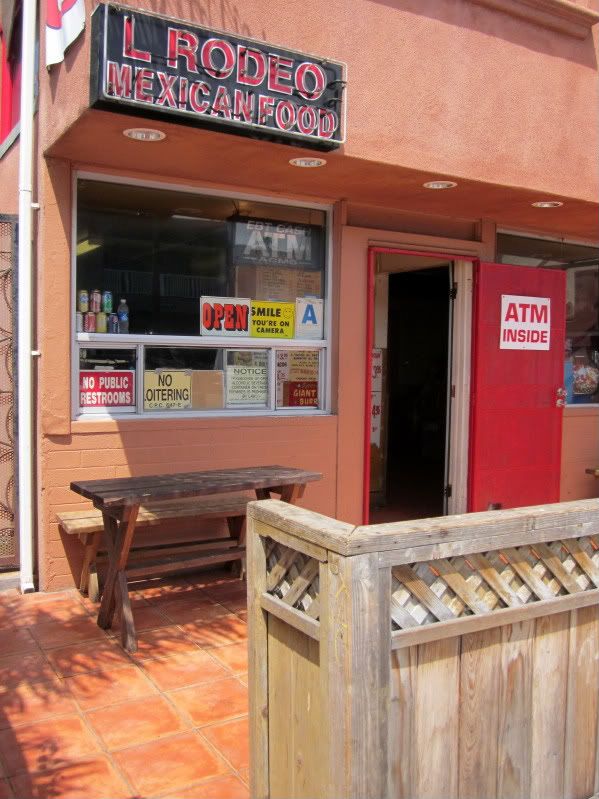 little dive mexican food joint but the food is DELISH.
tidepools at cabrillo national monument.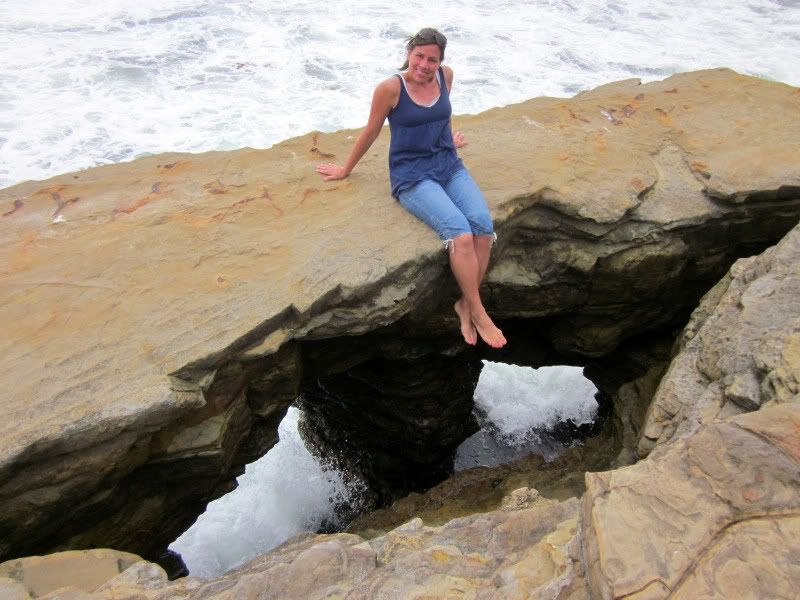 i loooooved it here....so pretty!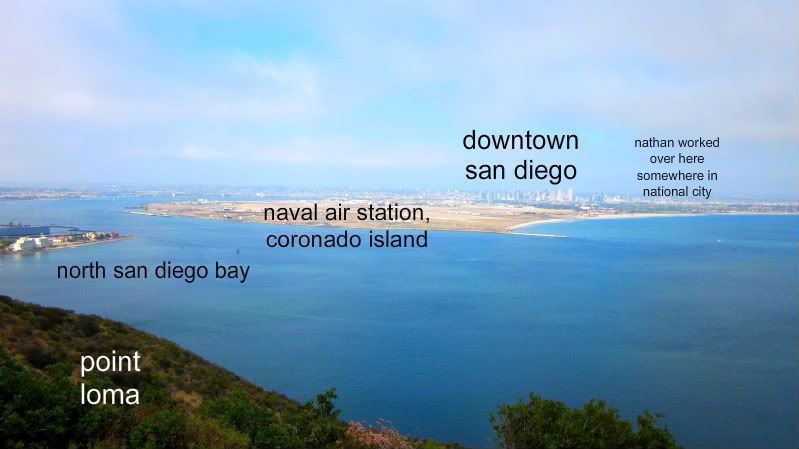 view from pt. loma.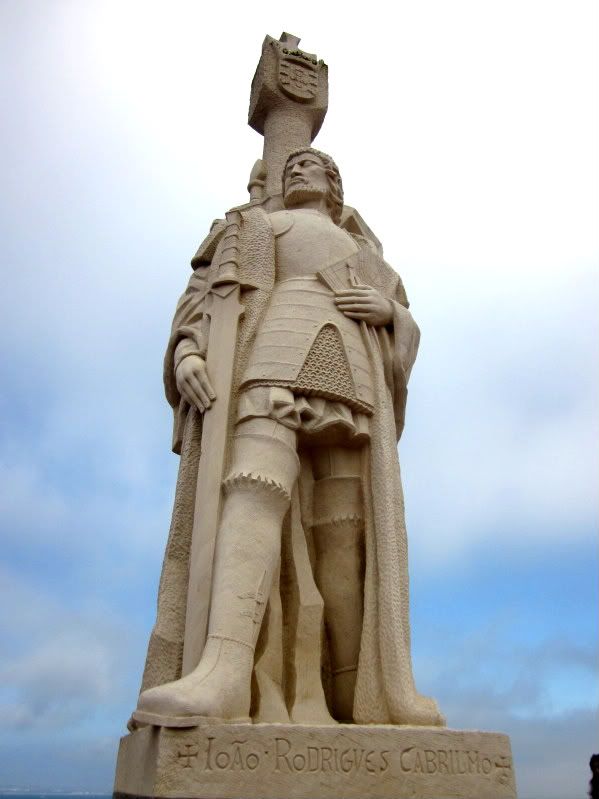 juan. he did something really important, like was the first white dude to set foot on the west coast of the US or something. yeah, he was a big deal.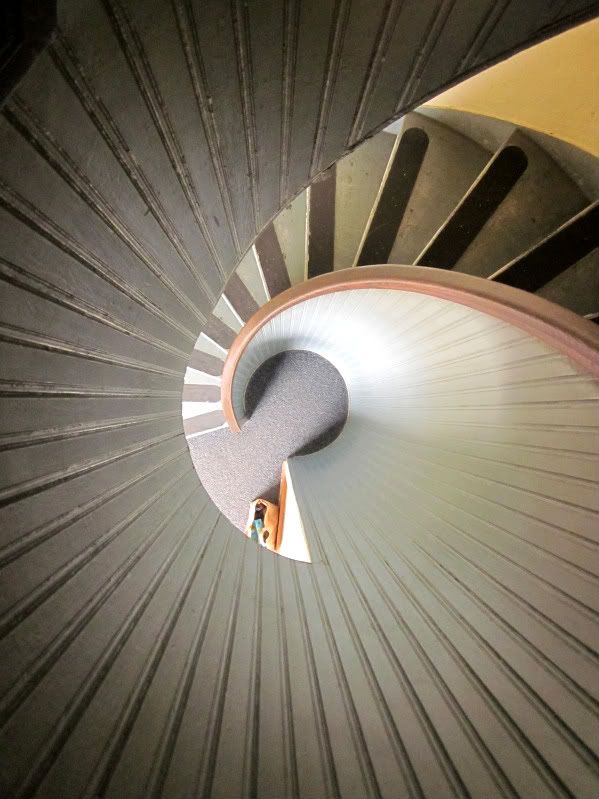 stairs inside the lighthouse.
we thoroughly enjoyed our getaway and were sad to leave the land of sunshine, but glad to come back to our own beautiful piece of paradise and our kiddos. to close, here is a lovely shot that nathan took in the hotel room.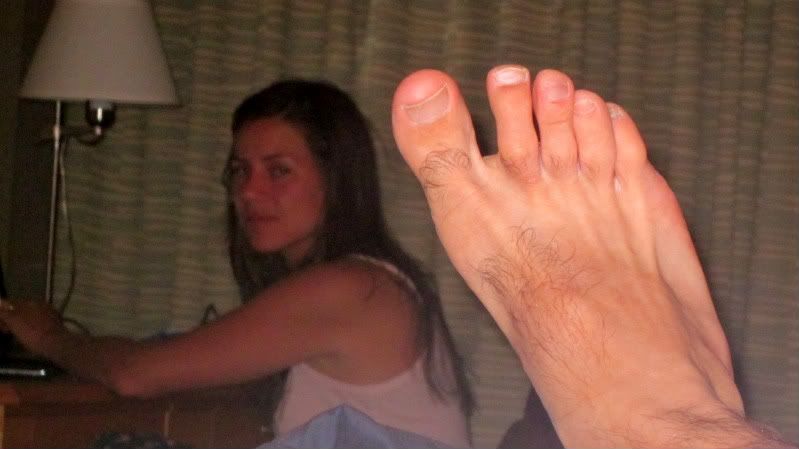 thanks for looking!!