as much as it pains me and my OCD nature to write about another vacay before i've finished blogging about my HI vacay.....it is now or never. (and since nathan's in school and i've got time to kill i figured i might as well waste some time on the computer.) i arrived yesterday and nathan picked me up from the airport. after a quick stop at the hotel to drop off my stuff we headed up to
Torrey Pines
. we parked at the far end of one side of the beach and walked the beach down to one of the trails, and then walked back on the trail. it was SO beautiful and peaceful. after dinner and a quick target run (alright, maybe NOT so quick....) we came back to the room and watched 127 hours. i really really liked it, no matter what jeff says :P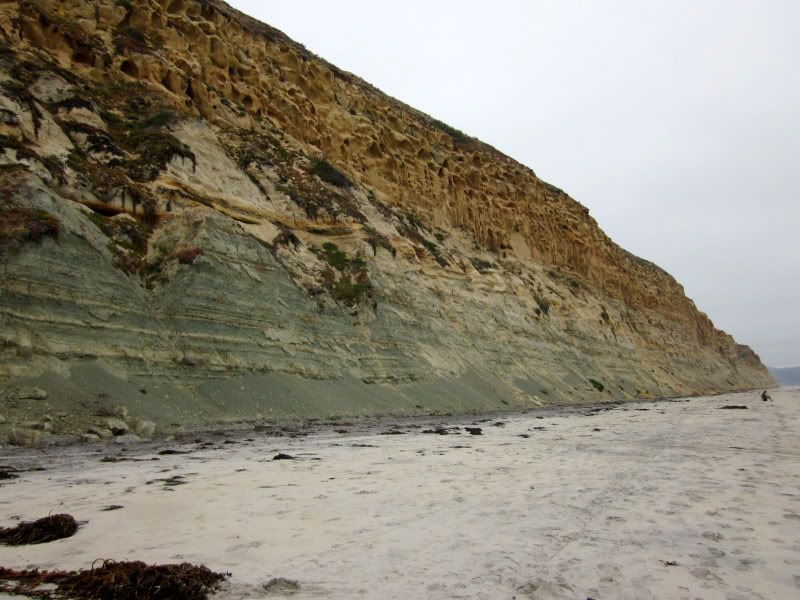 torrey pines beach.
these little buggers were all.over.the.place. (and quite brazen!)
this pinecone was as big as my head, and probably as heavy. (and aptly named "the widowmaker" LOL)
this morning i got up an ungodly hour to take nathan to his school and then went running at one of my fave spots in san diego,
Sunset Cliffs
. it is so incredibly beautiful there, running along the cliffs and watching the waves crash on the beach (and did i mention the cute surfer boys?! :) after he got out of school we went on a 2-hour harbor cruise of san diego bay (the sea lions were my favorite part!) and then met our friends Beth and Brandon and their fam for dinner at World's Best on Pacific Beach. (though the service was lacking a little, the food was great.) AND i got to see their brand-new addition, miss ella! (even though she was asleep almost the entire dinner....)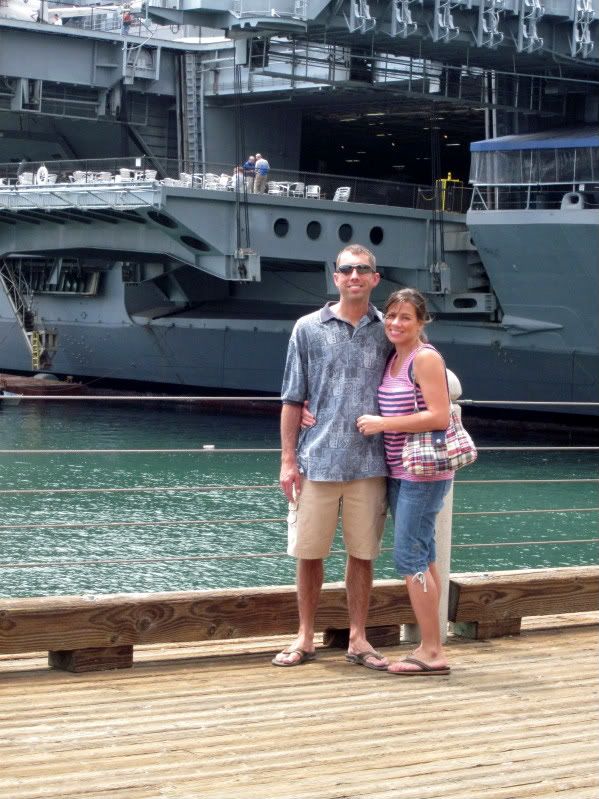 in front of the USS Midway, before the harbor cruise.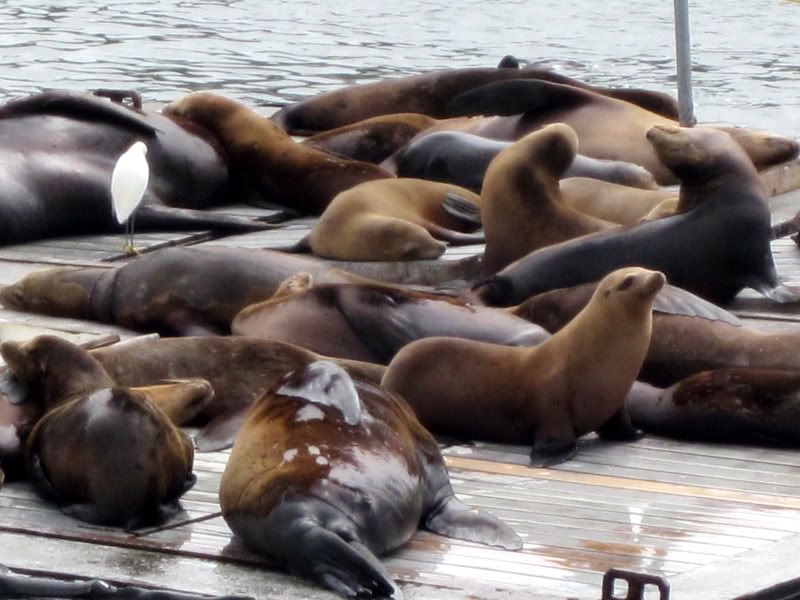 a GAGGLE of sea lions!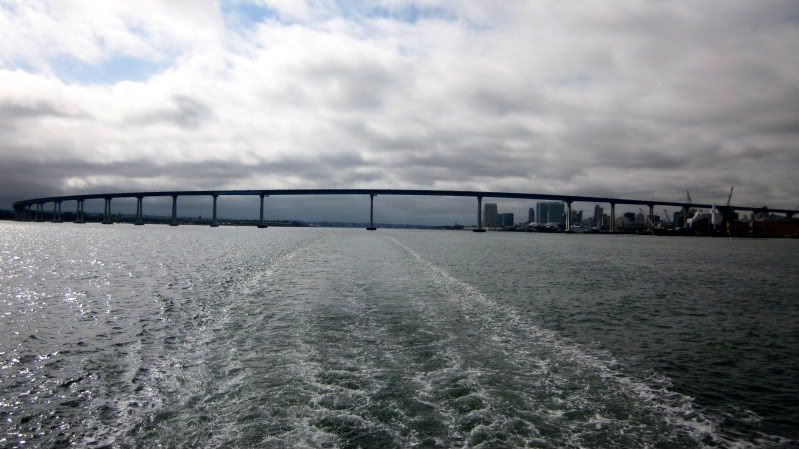 coronado bay bridge.
can't wait to share more of our vacation adventures with you soon!