so today we were like any other seattle tourist, walking around the city and taking in all the tourist-y hot spots. my mom had some friends here this past week visiting who purchased seattle city passes and only used one coupon out of the entire book, so she passed them onto us. since they had to be used by friday, and this was going to be the only day we would make it over before then, we squeezed as much as we could into the day. we were up at the CRACK o' dawn (AHEM. nathan. don't ever say that i can't make it out of the house at a decent time again, mmmmmmkay?) our first stop was the
Seattle Aquarium
. i find it hard to understand that with all the cool, new stuff there is to see, my children would rather run amok and act like little hoodlums. ach. they were on my last nerve by the time the harbor cruise was boarding. thankfully, they mellowed out for the
Argosy harbor cruise
a bit and it was actually quite enjoyable. it was a BEAUTIFUL day, and even when we got out on the water a ways and the wind picked up a little, it was chilly but not miserably so, and we stayed up top the entire time. then we went on a little urban hike up to the
Space Needle
. we sat around up there for a bit, had a snack (and i enjoyed a white chocolate mocha, yum.) we left there just in time to hightail it back to the ferry terminal to catch our ferry home. thank goodness for the "free ride zone" bus that gave us a lift for a partial way or i don't think we would've made it. and a great big thanks to cindy and hank for the city passes!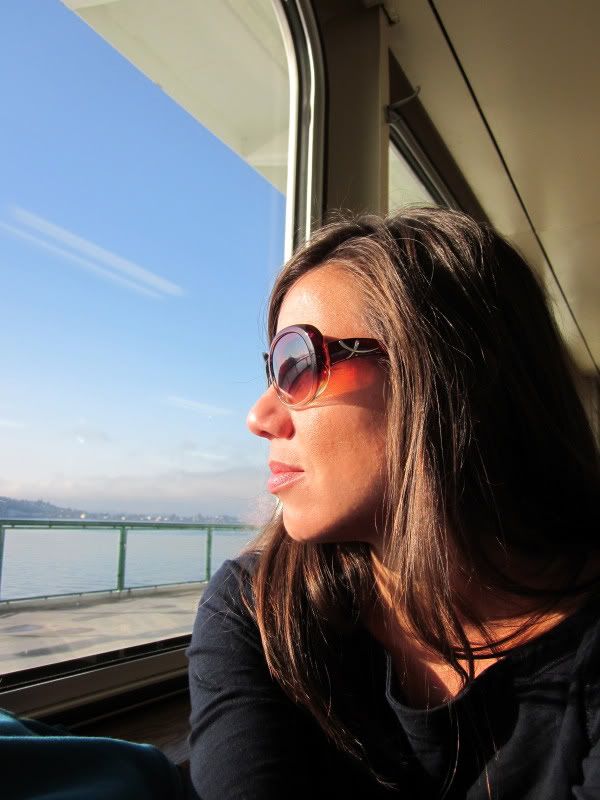 the ferry ride over. i am basking in the october sun.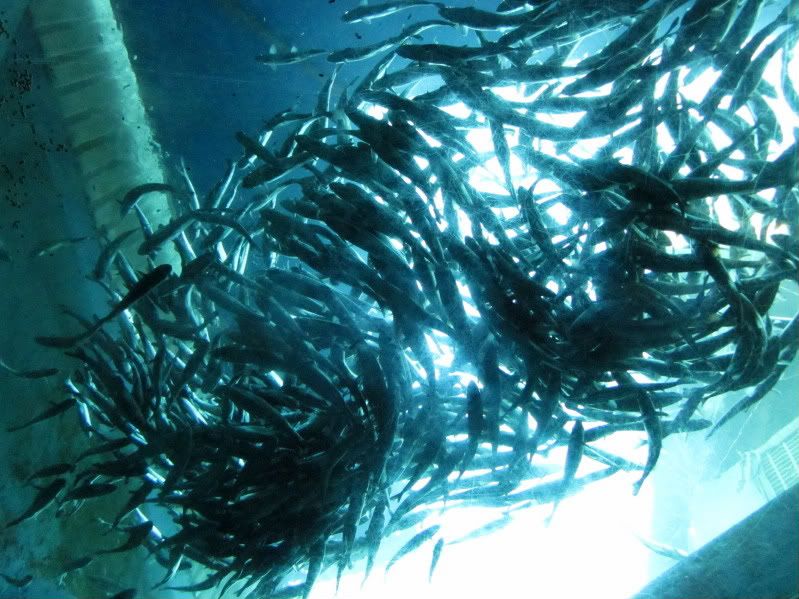 a sea of fish above us in the aquarium.
my favorite part. hearing about the harbor seals. this guy is getting his teeth brushed :D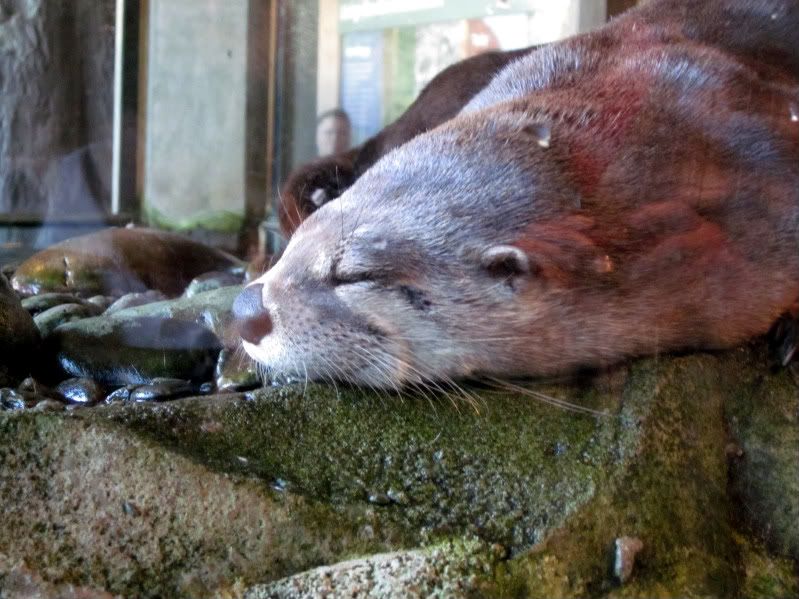 these guys must've been tuckered out. i don't think i've ever seen river otters this chill.
what it must feel like for a goldfish.
us. on an otter.
our "cruise" ship, the "spirit of seattle"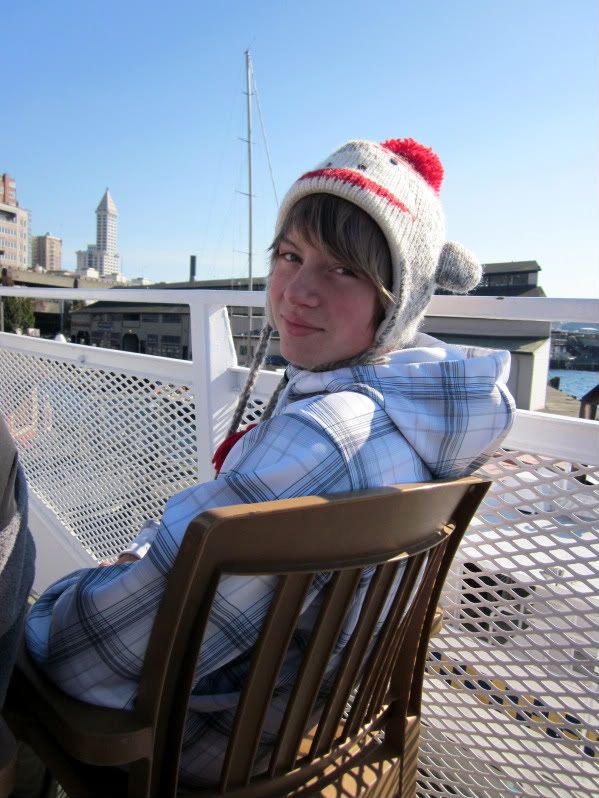 gettin' ready to set sail.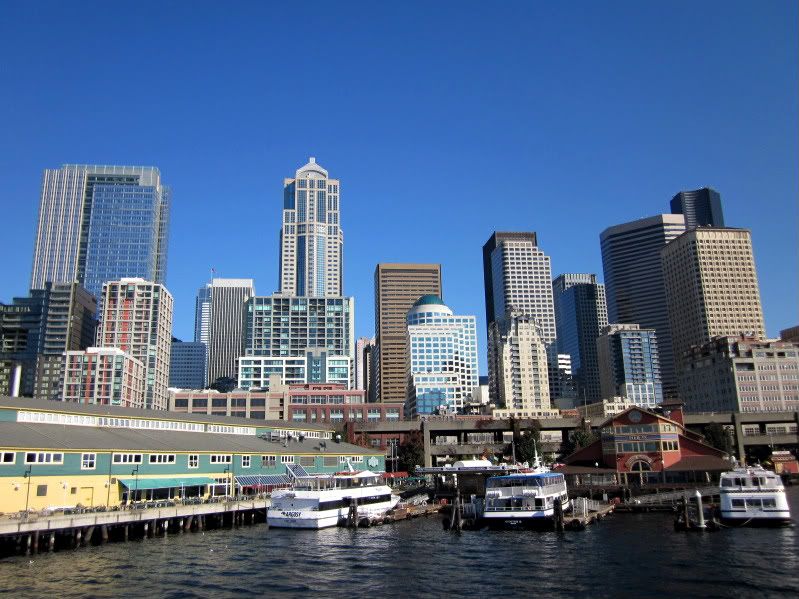 seattle as we pulled away.
getting a lift from daddy up top the space needle.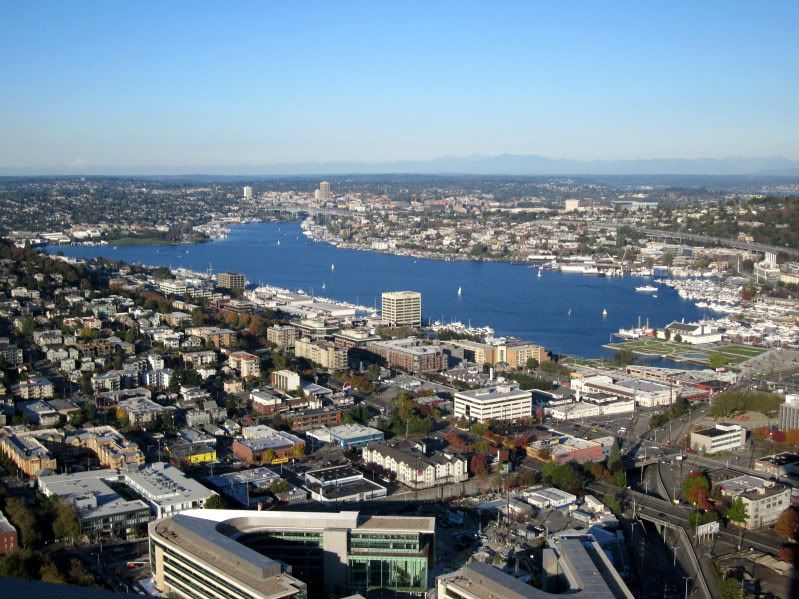 view of lake union via the space needle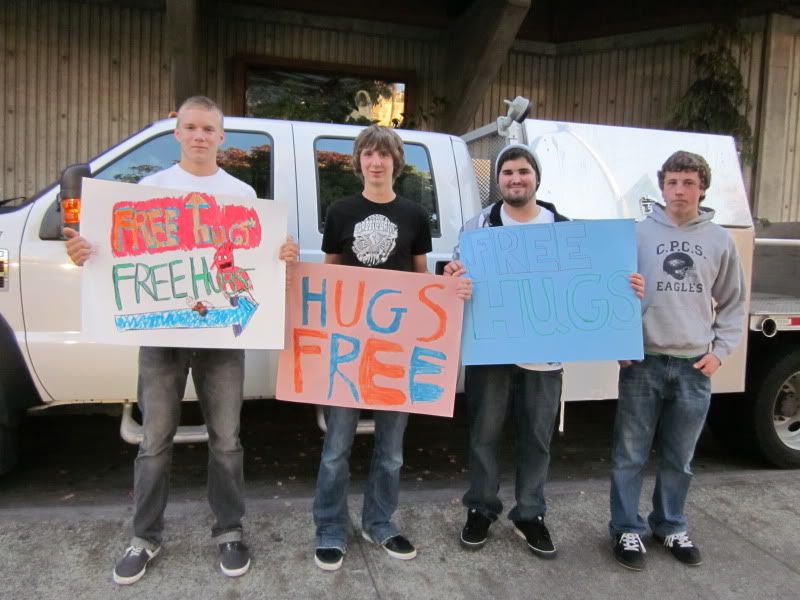 passed these guys on our way back to the ferry. i love it!
thanks for looking!