VOILA!
here we have the littles' costumes, which have cost me precious blood/sweat/tears the last week or two.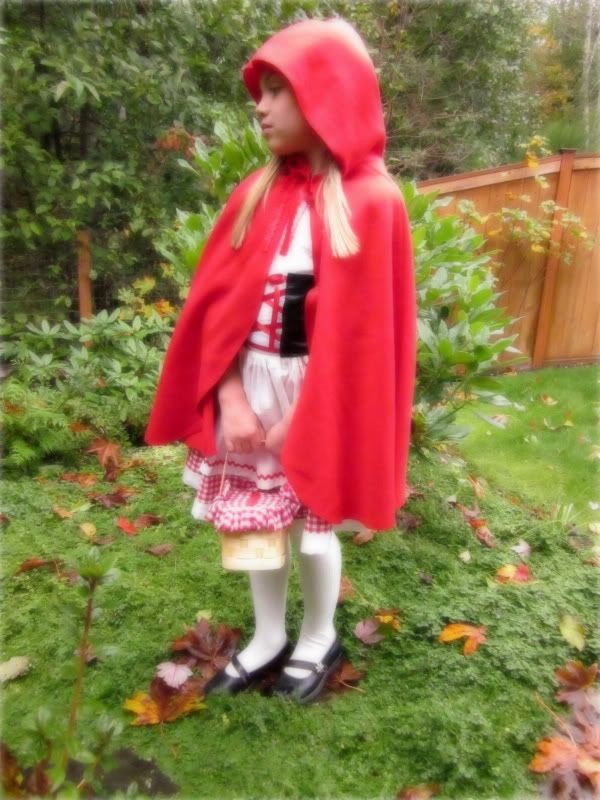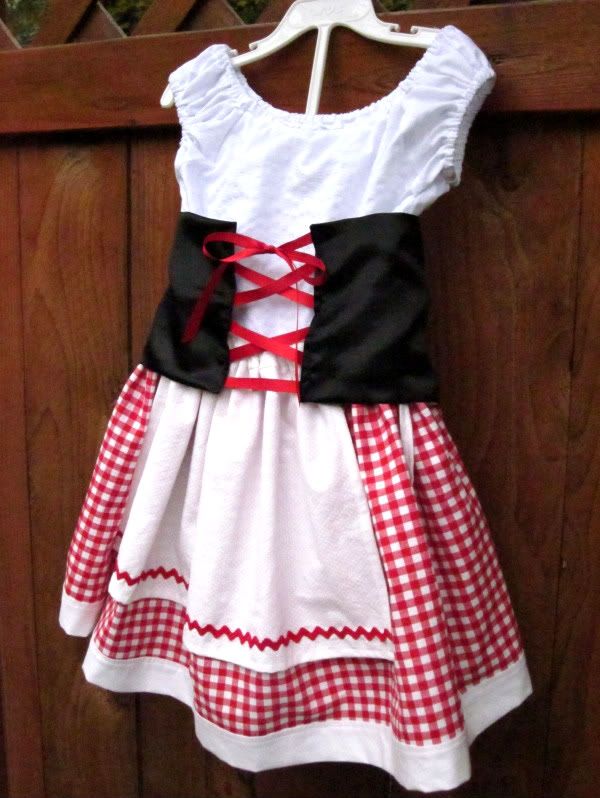 LIL' RED: skirt is made from
house on hill road's
tutorial
with an added apron front. shirt is loosely based on the top of a dress she already has. cape is loosely based on a dress-up cape she has as well. faux corset i just winged it, 2 rectangles of polyester satin crap invented by the devil himself (can you tell i don't like sewing with it?!) with ribbon "lacing" up the front. oh, and the *perfect* basket for the part that i scored at value village for 99₵.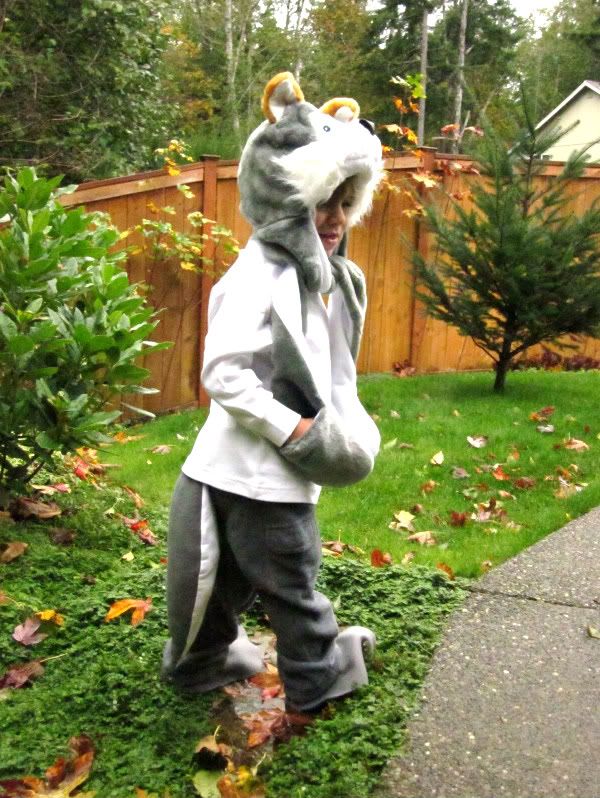 CUTE LITTLE WOLF (as opposed to "big bad", he's just too cute :): found the hat/mitten thingy at a store up in canada. winged the tail and some shoe covers outta gray fleece.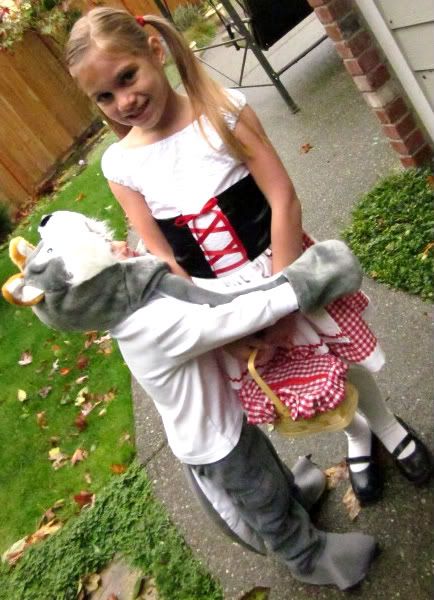 the wolf "gettin'" lil' red.
please-please-PLEASE just don't let it rain on halloween night now!
thanks for looking!