today we went to hunter farms with some friends. we'd never been down there before but had heard lots of great things about it so we decided to check it out. we were not disappointed. they have a really cool hay maze inside of a huge barn that the kids played in forever, with a slide at the end where you come out. there were animals to see, pet and feed (and sometimes throw hay at) and yummy food to eat and pumpkins to pick and tractors to ride.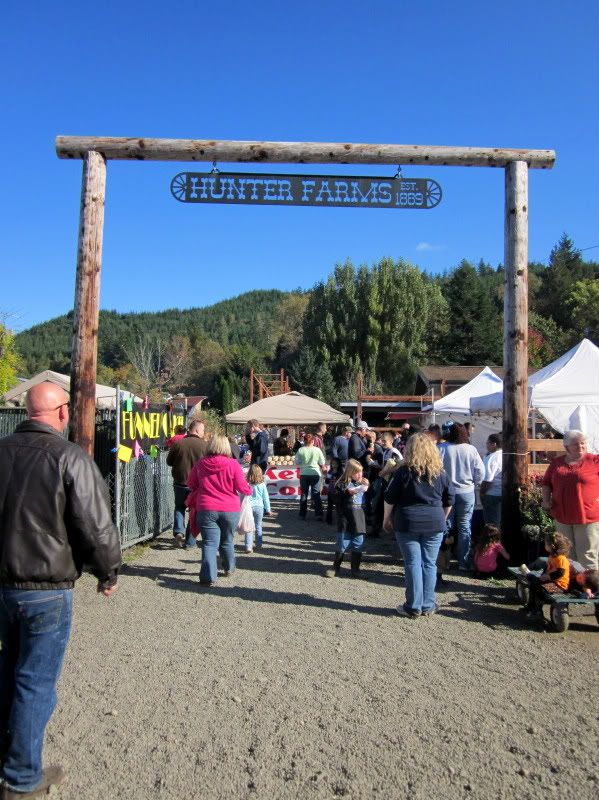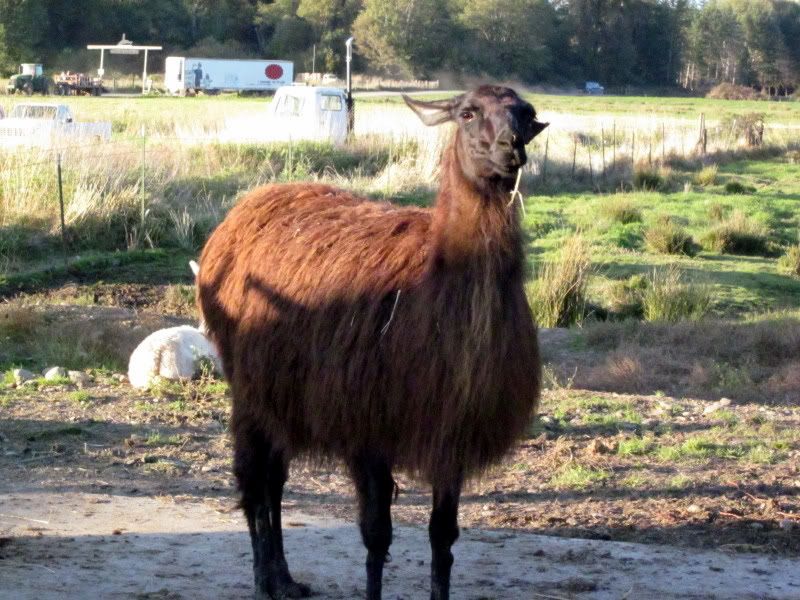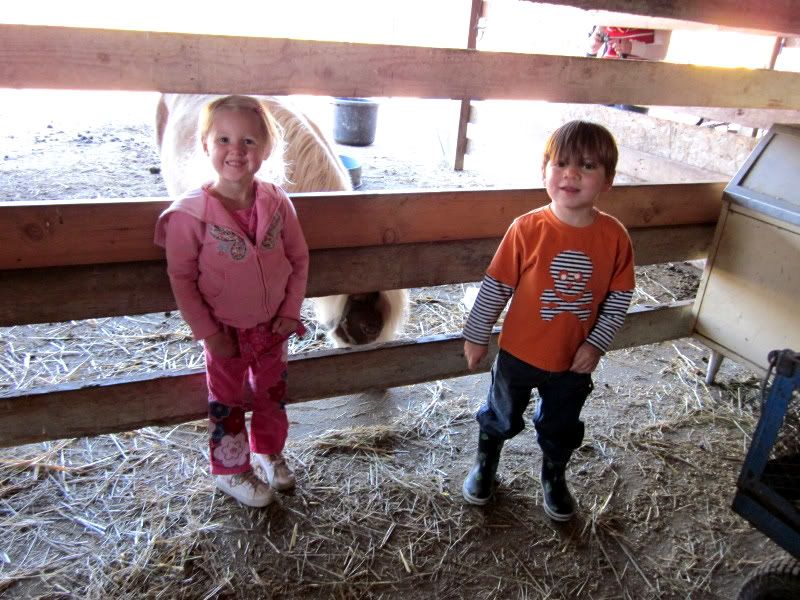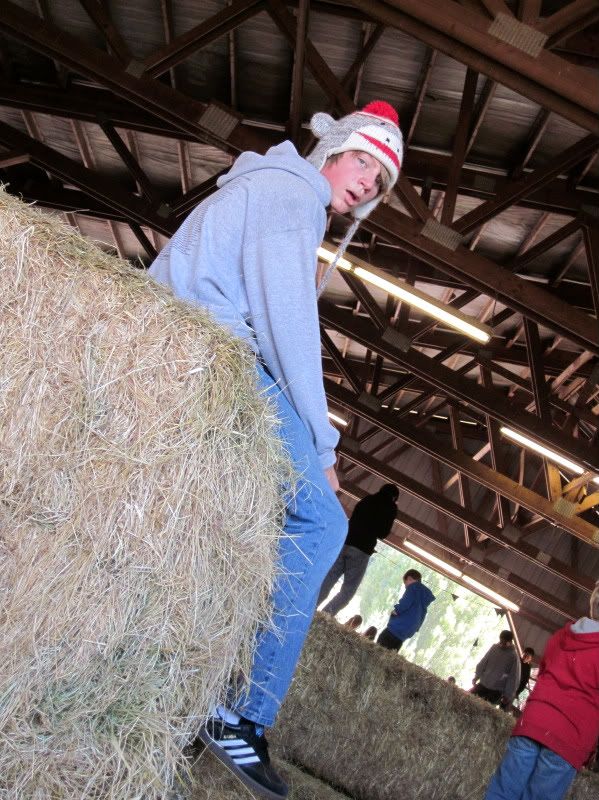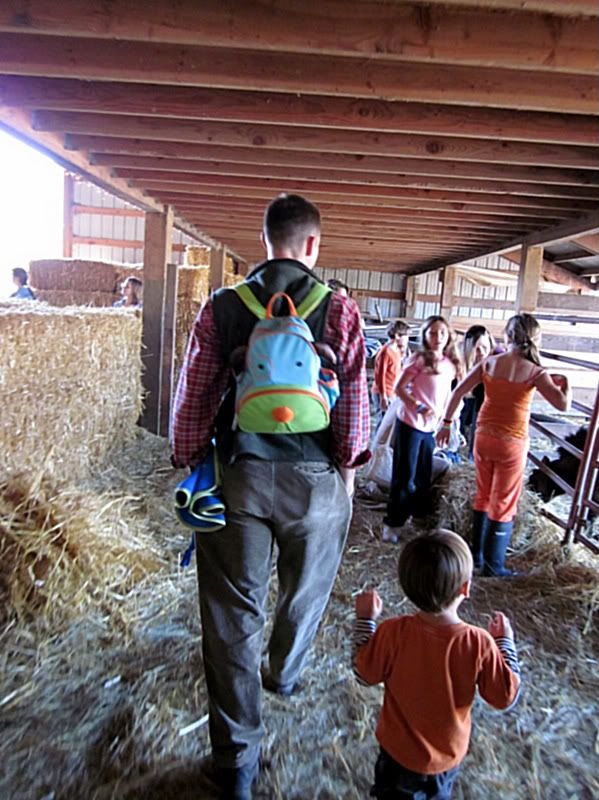 nothing quite says "sexy" like a big daddy wearing a puppy backpack :D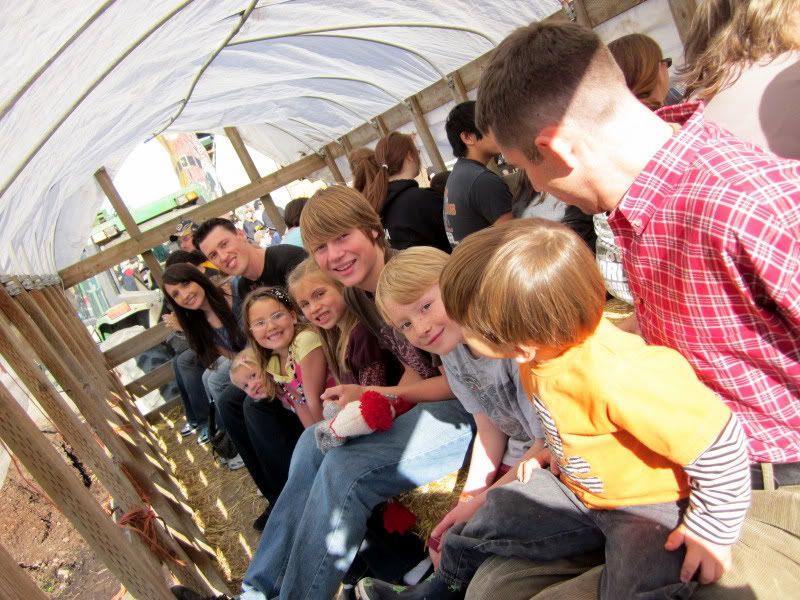 the crew on the way out to the pumpkin patch!
a'pumpkin-hunting we will go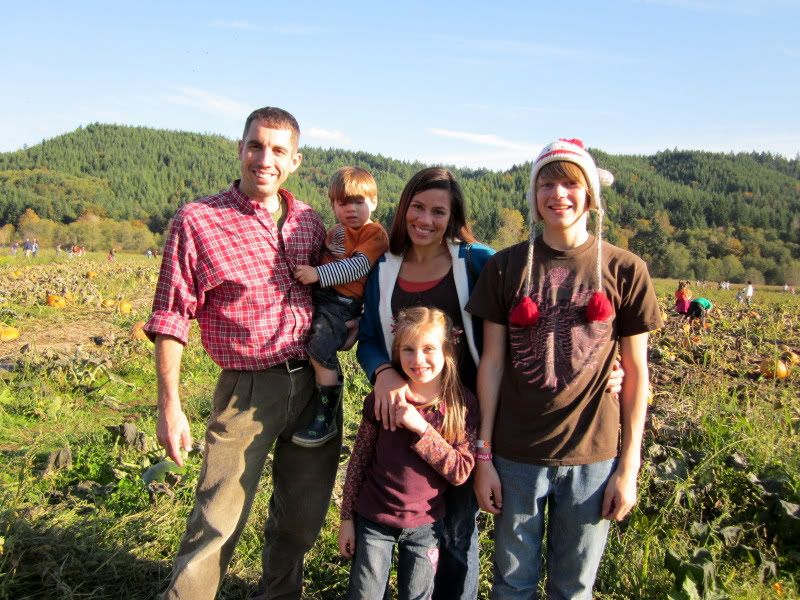 us.
pumkpin-tossing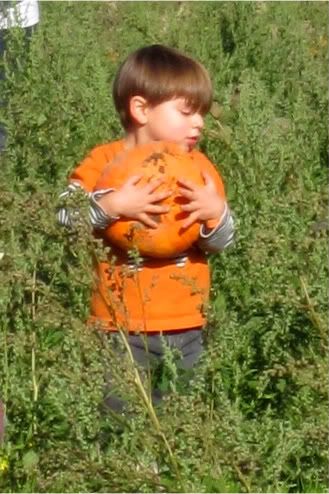 sam liked this one.
sam and we-ann playing follow the leader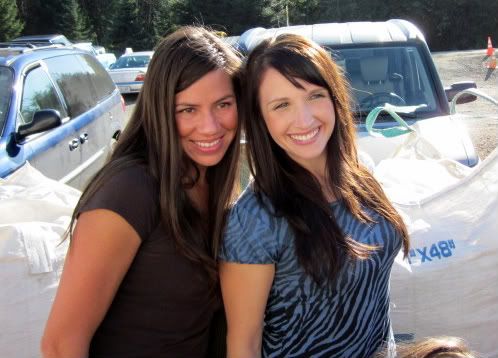 heather and i cheesin'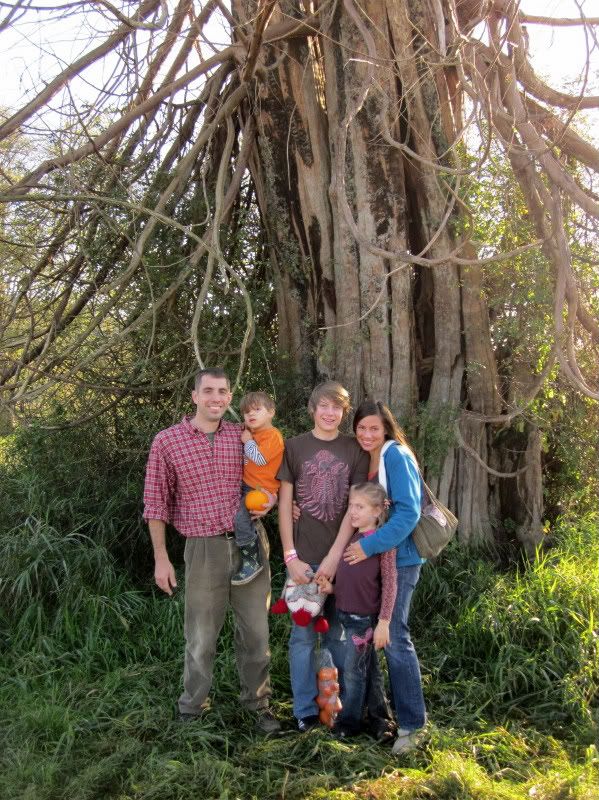 these aren't from today but i thought they fit in with this post pretty well.....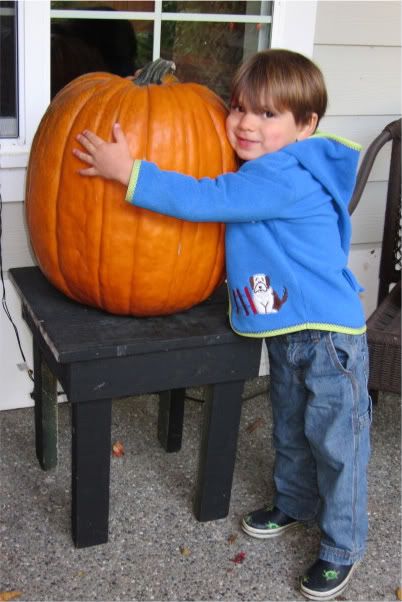 sam, showin' some pumpkin love.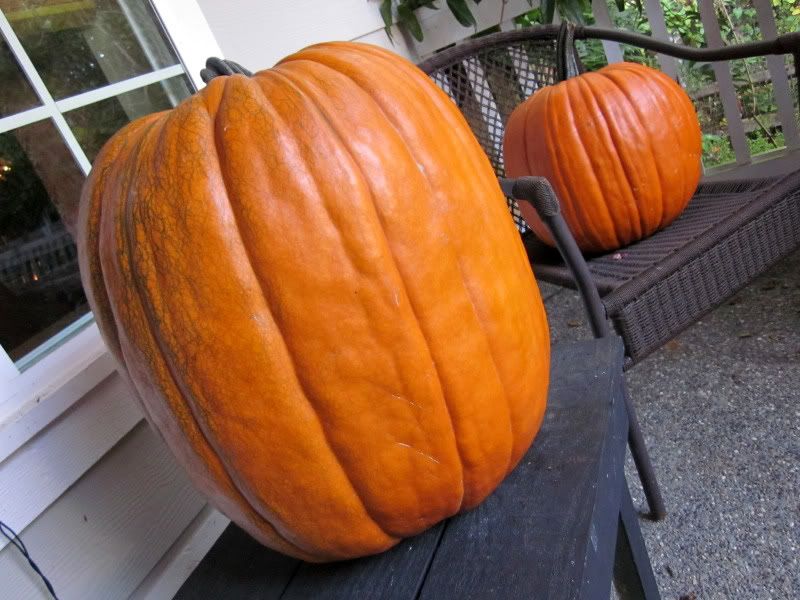 thanks for looking!