i saw
this jumper
on the back of the latest hanna andersson catalog and fell in love. i love the ruffly layers and the tonal colors.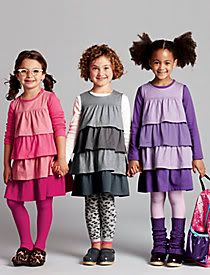 what i did NOT love is the price. granted, the $28 sale price is better than the $40 regular price, but still a little too spendy for my thrifty nature. so i picked up a few t-shirts at the thrift store, and for a whopping $3 made this: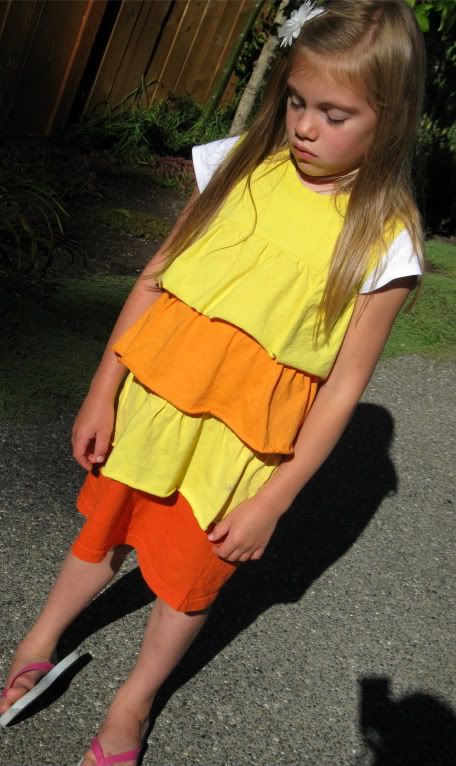 my daughter could not keep her eyes open to save her life. i was too lazy to hem all the layers, and besides, it's knit, it doesn't fray, and it "adds character" that way, is what i tell myself. if i could go back, i'd place all the layers up another inch or so, as you can see the top of some layers peeking out from the bottom of the previous layer....but hey, live and learn. the next one i make will be better.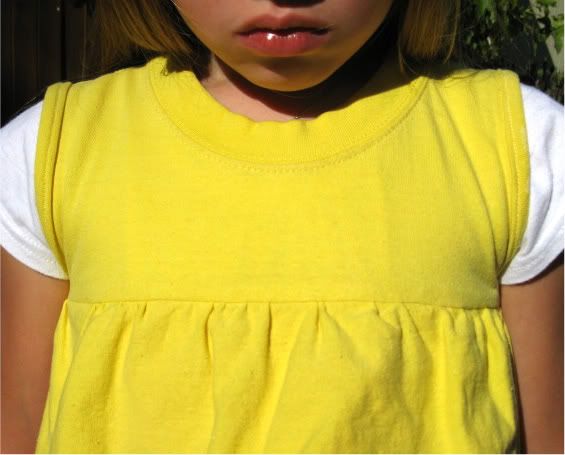 a detail of the yoke. i cut leftover strips of material and made bias tape to finish the arm holes.
overall, i am really happy with this, since i totally had to make up my own pattern as i went! thanks for looking!