this is what i made my mom for mother's day....such a super easy, quick project with cute results! my lovely friend
ashley
held a class at her house for making these out of tiles. i LOVE the stampin' up set that i used....wish i had taken pics of the other coasters now, but in addition to the dragonfly there was a bird's nest, a seashell, and a peacock feather. we stamped the tiles and then decorated them using a variety of methods....i used one of the stampin' up blender pens with chalk to color in the details, and then used a stamp pad and a sponge to shade the edge of the coasters. then spray 'em with some sealant, slap some felt on the bottom and voila! quick, easy and thrifty gift! now i want to make myself a set with a monogram.....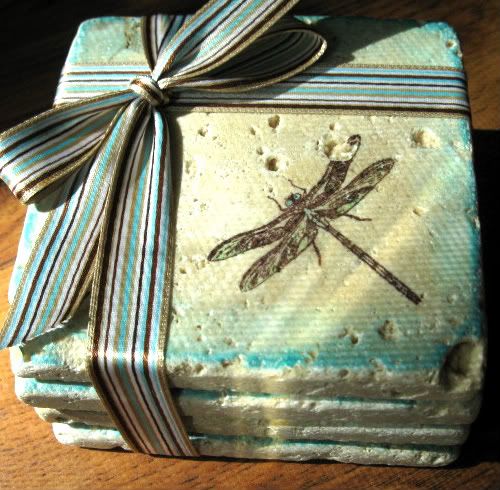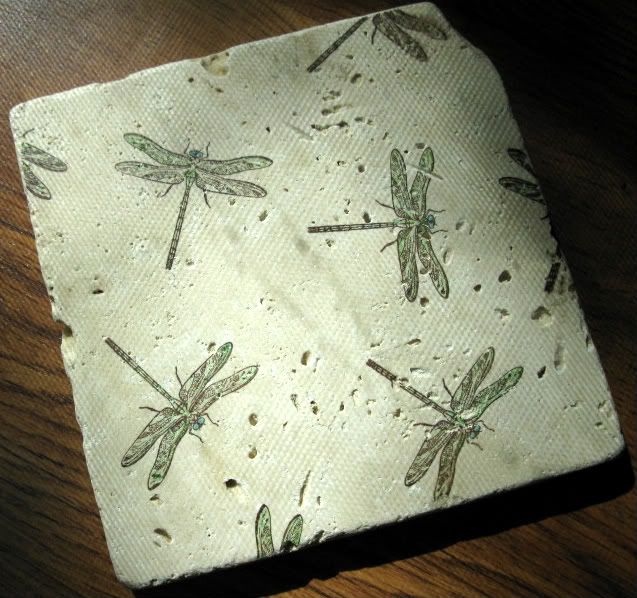 i also whipped up a little girl's apron the other night for a birthday party we've got coming up (we've actually got THREE little girl birthdays in the next few weeks, better get sewing!) this was my first time making my own bias. it wasn't too bad, especially since i didn't technically cut it on the bias, as i didn't have to round any corners. i like how it turned out....we are going to pair it with a little set of stainless steel pots and pans as a gift!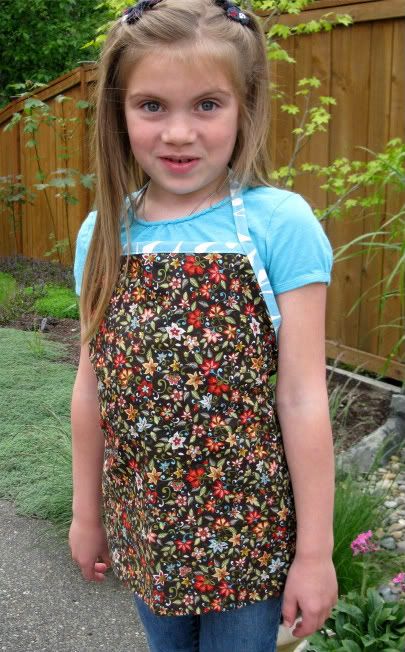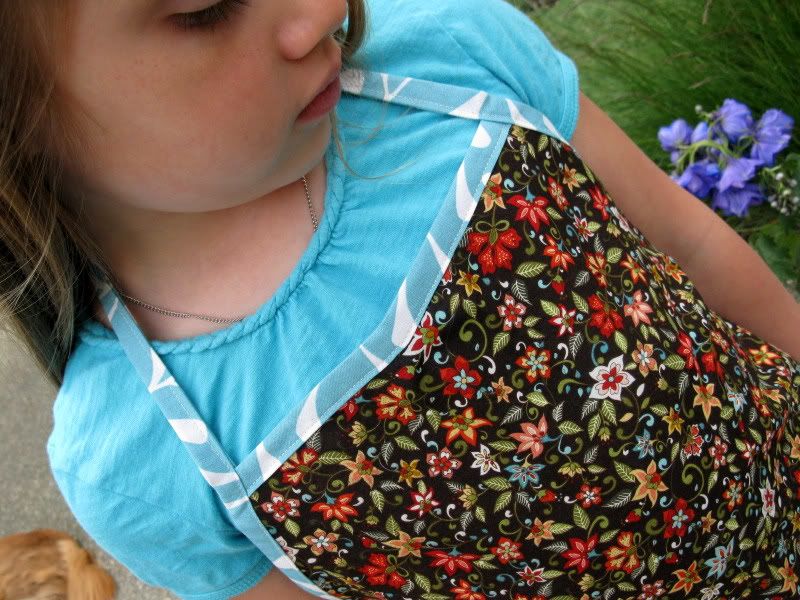 ETA: my friend ashley has pics of some of the sets we made including mine over at her
blog
; thanks for posting ashley!! :)
thanks for looking!