katie had a birthday party for a classmate this past weekend. i took
this apron
that i previously blogged about and appliqued an "a" on it to personalize it for the b-day girl, and then gave her a heart-shaped cupcake pan and cookie cutter to go with it. i put it all in a coordinating drawstring bag that i made to match the apron. i think it turned out cute and katie said she really liked it :)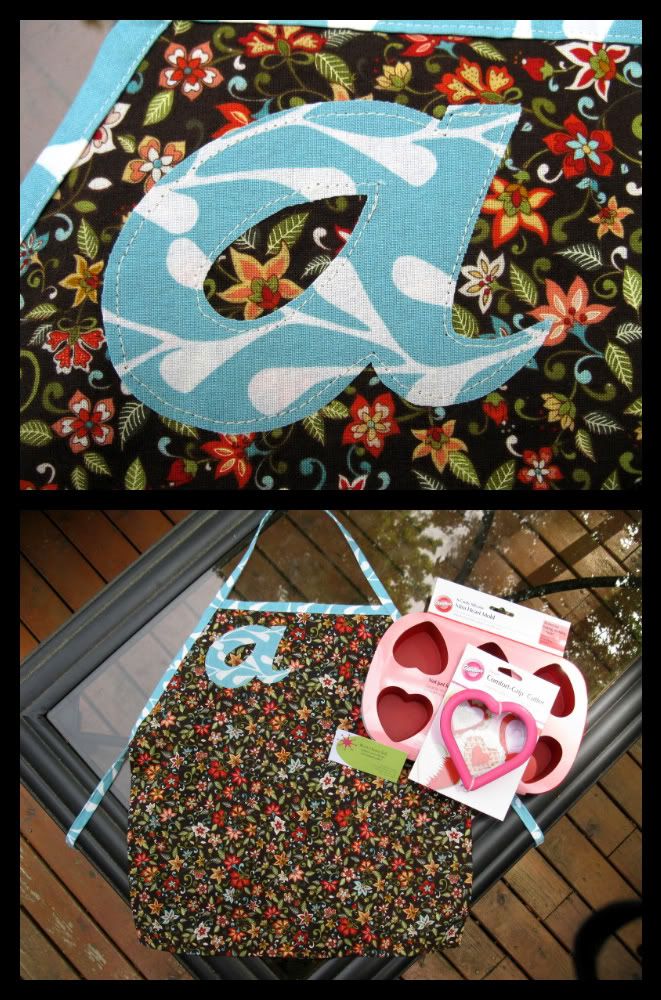 i made another apron for *another* girl's b-day we have coming up using
this tutorial
from the talented Kymy and i think it is my *most* favorite apron ever. i LOVE how it turned out!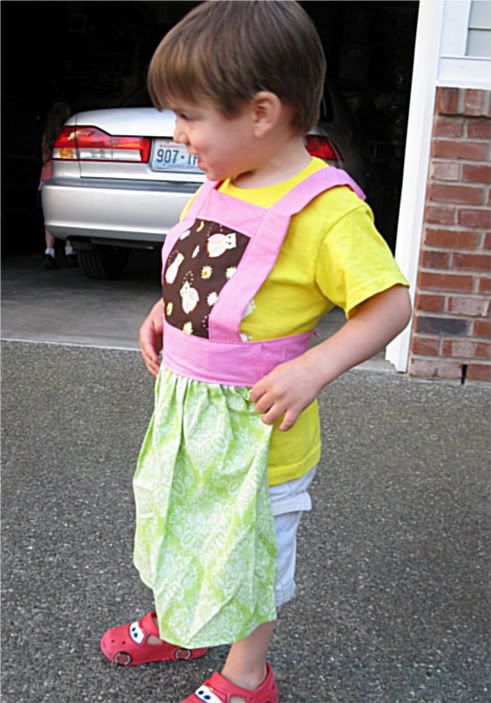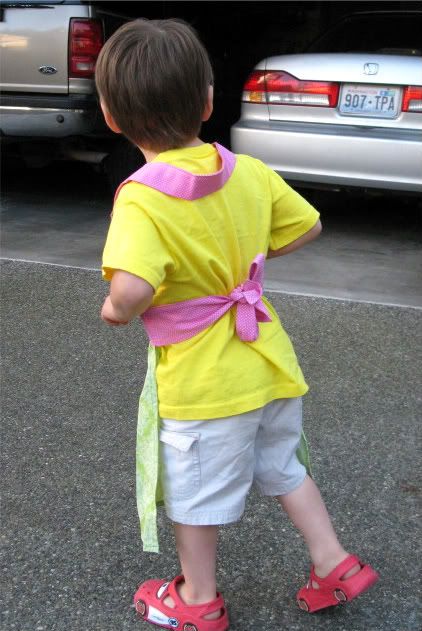 here it is on sam--i made the smaller apron which is supposed to be a size 2-4. next time i will make the ties longer so it can be tied in a bigger bow. Kymy actually called for longer ties but i just cut selvage to selvage figuring it would be long enough.
and here it is on katie.....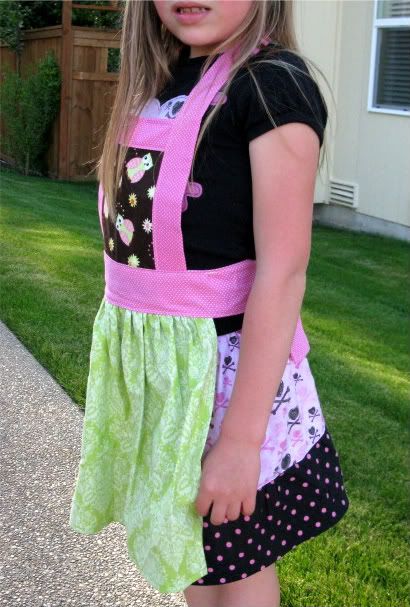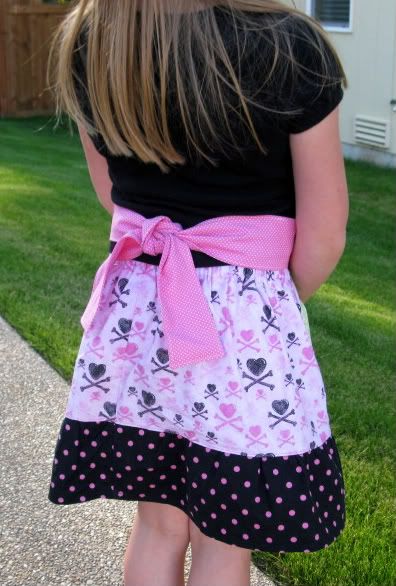 thanks for looking!