today austin was confirmed in our church. a pretty big rite of passage, and the culmination of the last 3 years of dedication and hard work (not only on his part, but also by our wonderful youth pastor jonathan, the small group leaders, mentors, etc). all the confirmands had to write a faith statement as their last assignment, and austin wrote a sonnet, which pastor jonathan quoted part of in the service.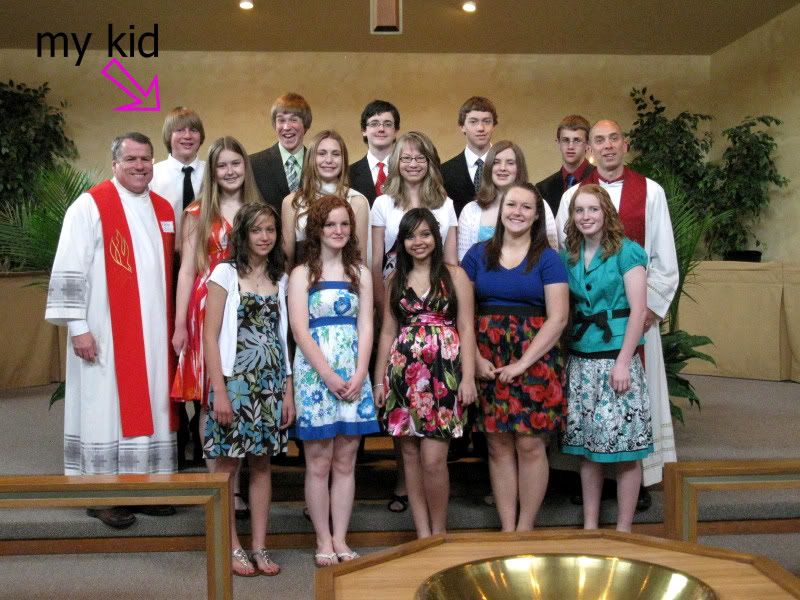 his entire confirmation class.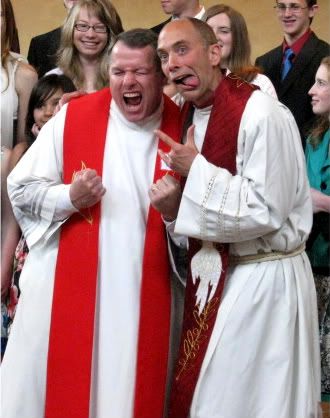 our wonderful (and goofy at times!) pastors, Pastor Bill and Pastor Jonathan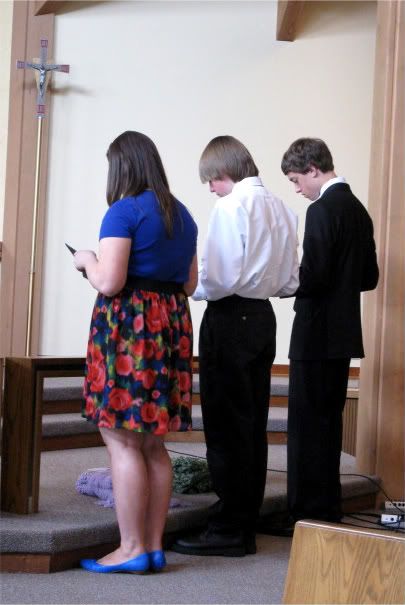 during the ceremony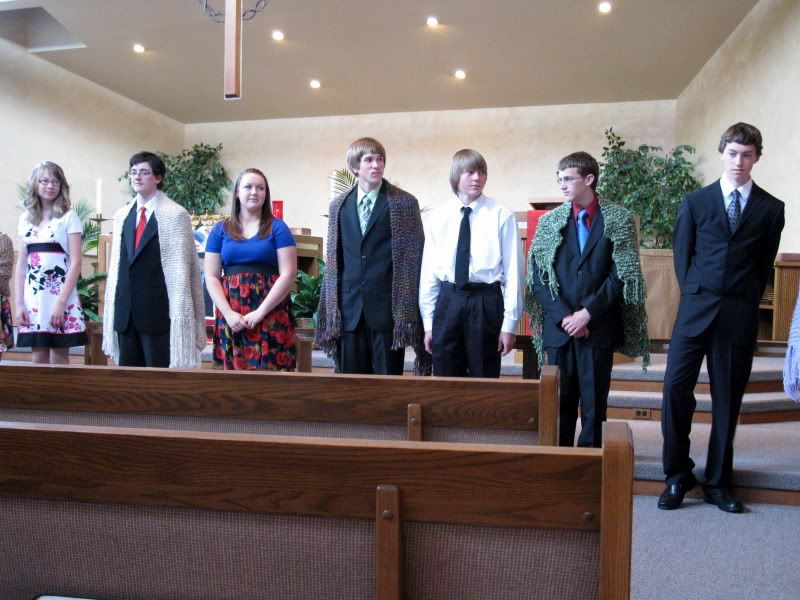 note my kid: the only one without a suit or sportcoat. obviously, we didn't get the memo. ha.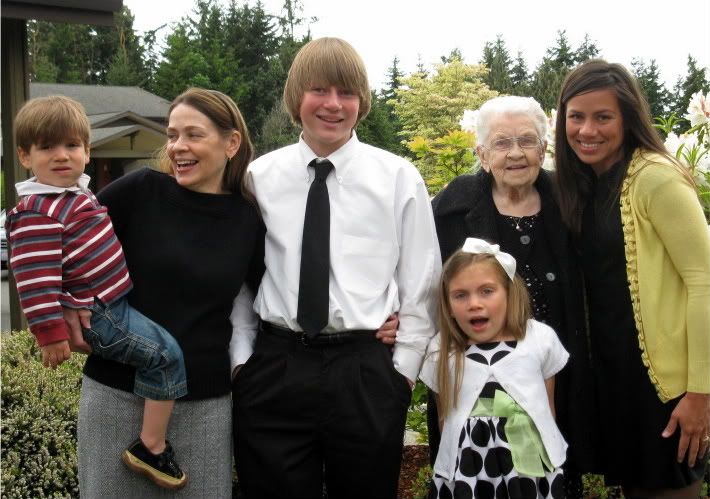 his proud fam....minus Nathan who was at Wilderness First Aid for Boy Scouts. obviously, sam must've said something funny and katie was mid-sentence. ah, well.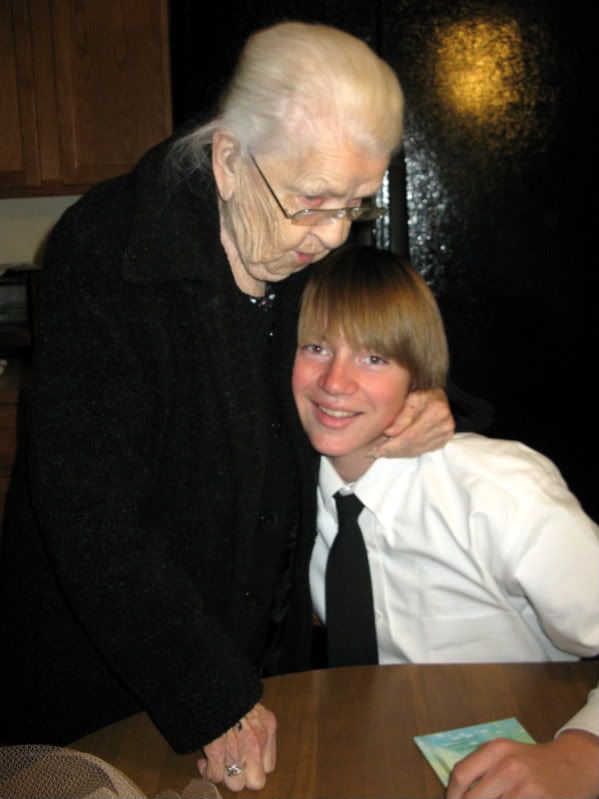 with great-gram.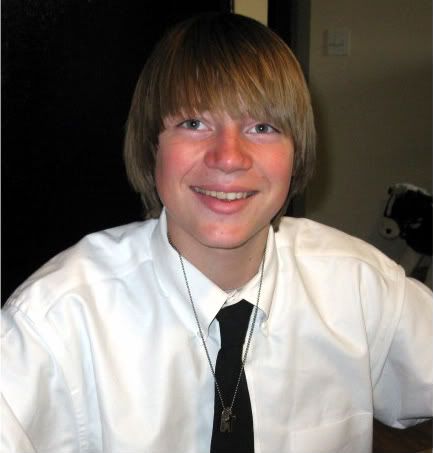 CONGRATS, austin!