a couple weekends ago nathan and i went to seattle for the weekend for our anniversary. our anniversary is in february but nathan was in guam at the time, so here are some pics from our belated 12-year celebration.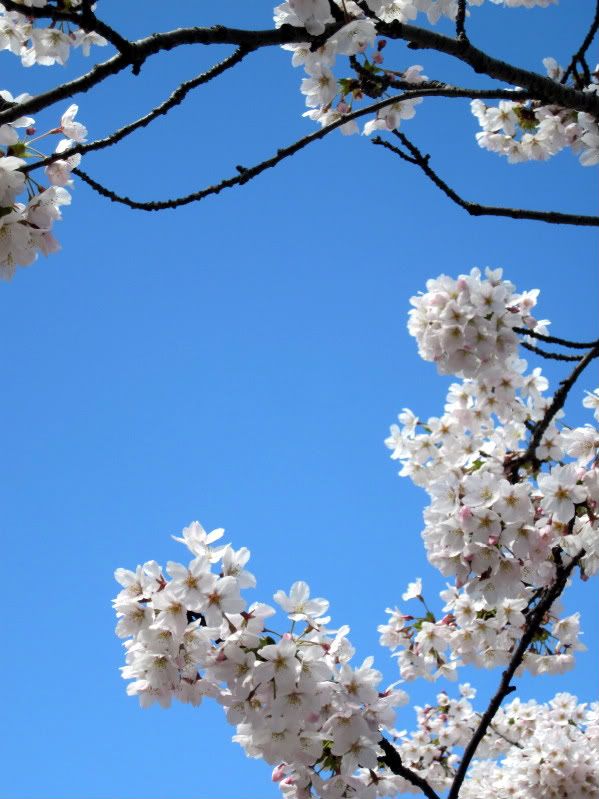 a cherry blossom on alaskan way.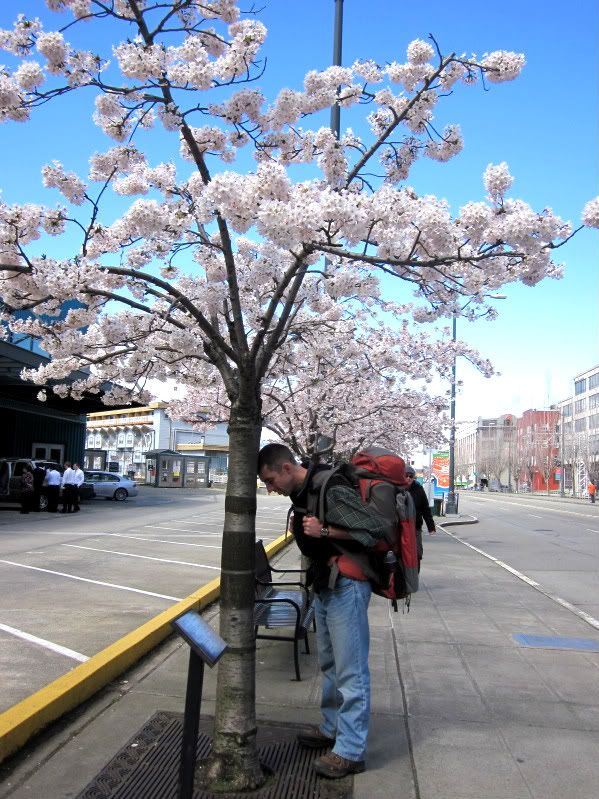 my husband banging his head on a tree because i ALREADY stopped to take a pic. and he's got a backpack on cause we hiked it this weekend with no car.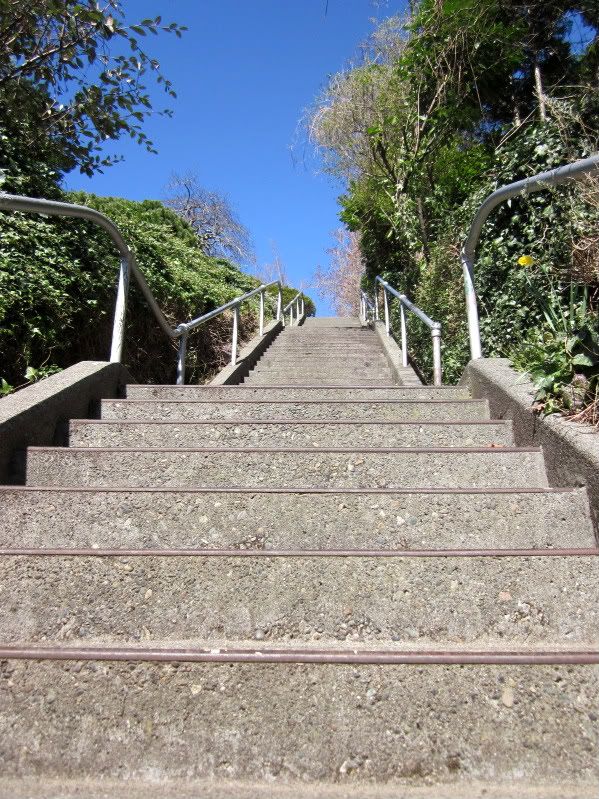 after dropping off our stuff at the hotel, we went about exploring Queen Anne. we've driven through it before, and seen the TV towers on top of it from the Space Needle, but i wanted to walk around and explore. i've got a back issue of "Sunset" that talked about the stair climb, and there are stair cases allll over Queen Anne to explore.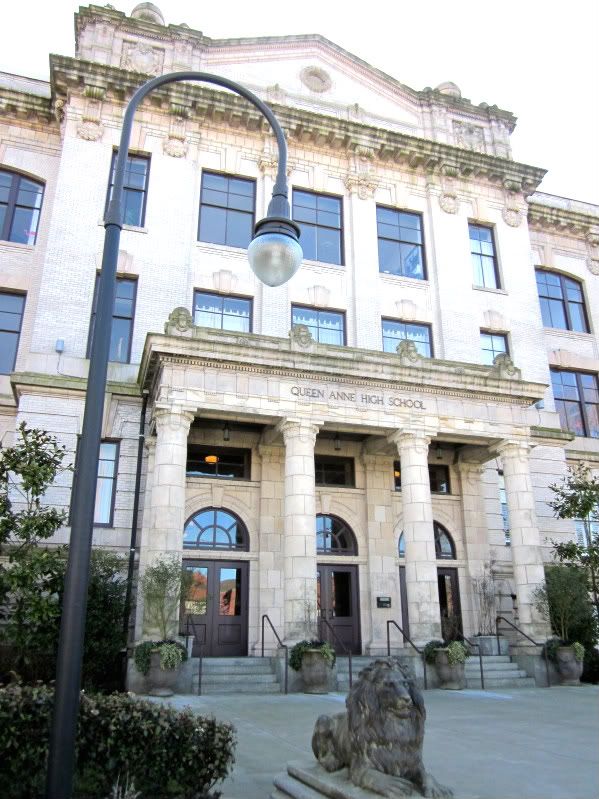 Queen Ann high school sits at the top of the hill and was built in 1908. it was converted into condos in 2007.
a really cool, ornate house in Queen Ann.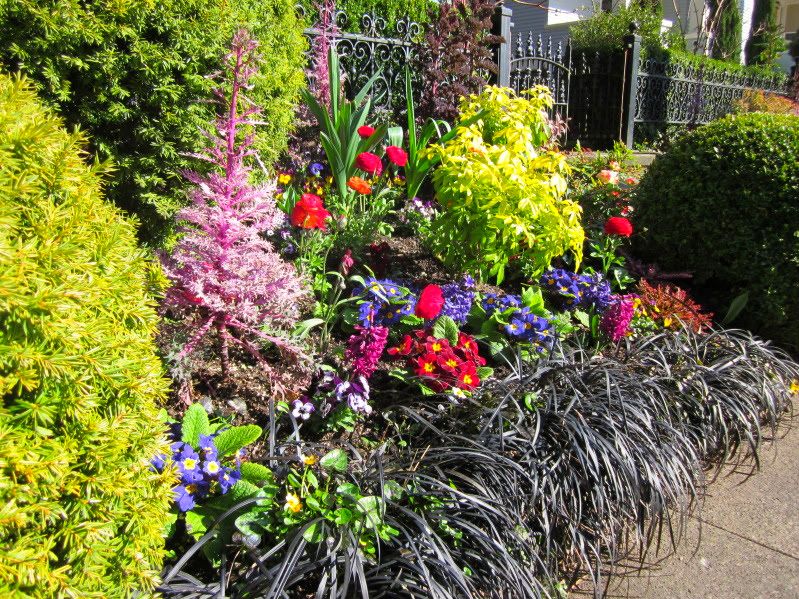 their front yard was gorgeous too.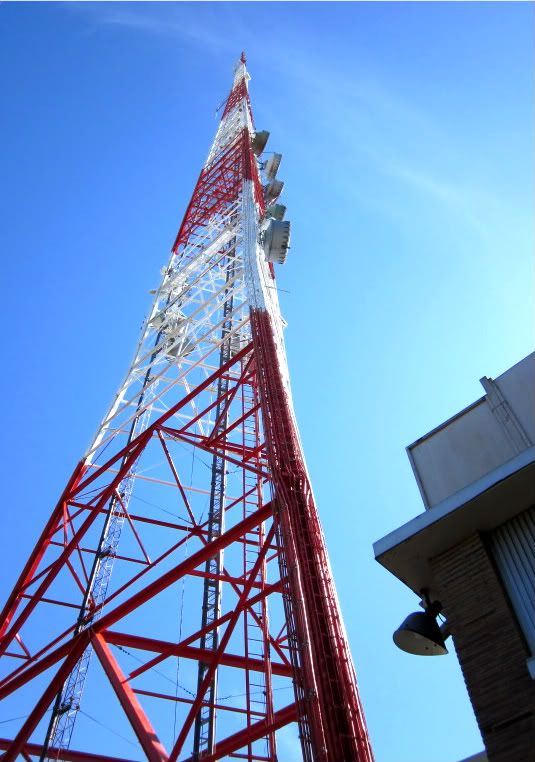 TV tower at the top of Queen Ann.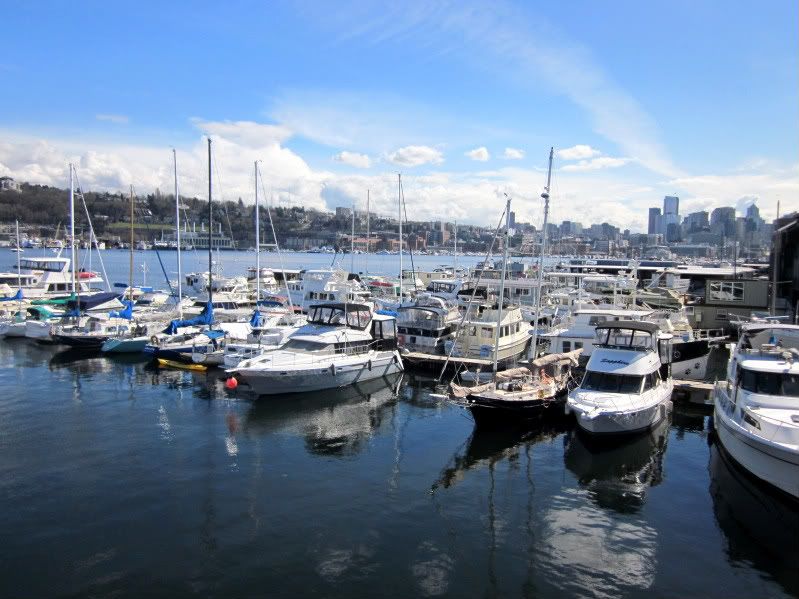 we ended up hiking over to lake union, and followed that for awhile.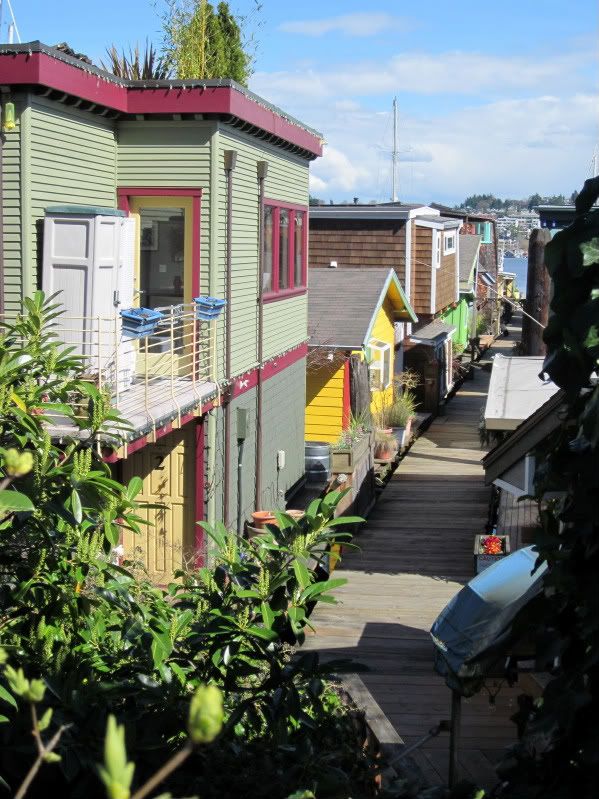 houseboats. we ended up at a little place right by the fremont bridge called the Nickerson Street Saloon, where we enjoyed a late lunch.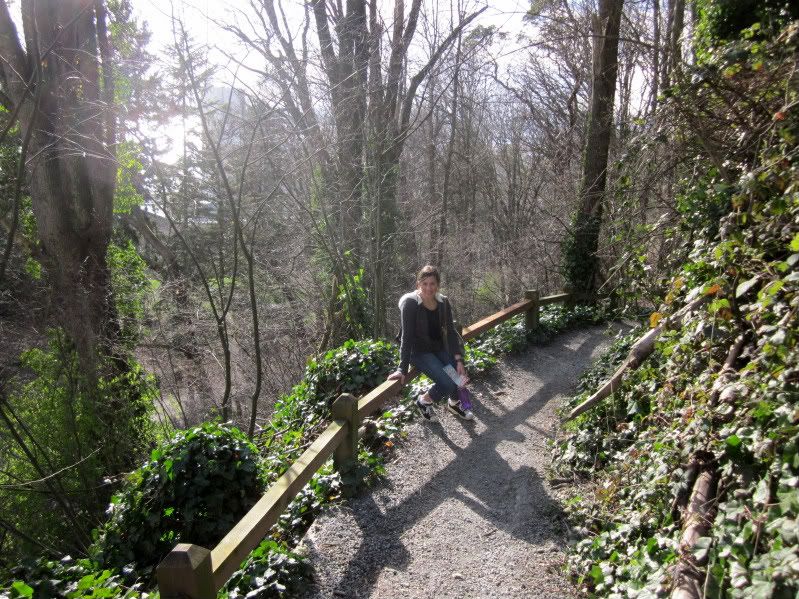 we hiked back to our hotel on the other side of Queen Ann, this is on an urban hiking trail in Kinnear Park.
we stopped back by our hotel to freshen up a little and then headed over to the
underworld tour
. it was a hoot and our tour guide (a girl named "Forrest") was a stitch. i'm glad i finally crossed this off of my bucket list after living here for 6 years.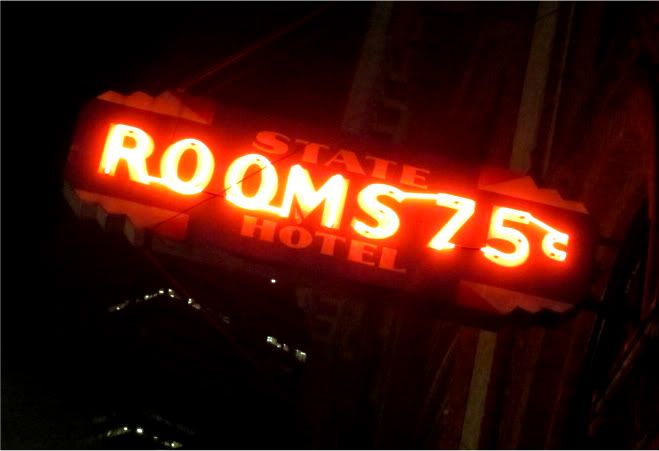 the state hotel. you could rent a room here for 75¢ (per hour LOL) it was utilized by many of seattle's early "seamstresses". ahem.
after the tour we stopped for a midnight bite at local 360, who had THE most delish macaroni and cheese. it was YUM. (i snapped this shot the next day while walking around.) then we headed back to our hotel where we both COLLAPSED. i had worn my running watch around on friday just to see how far we went and we ended up putting in over 13 miles. good training, if nothing else.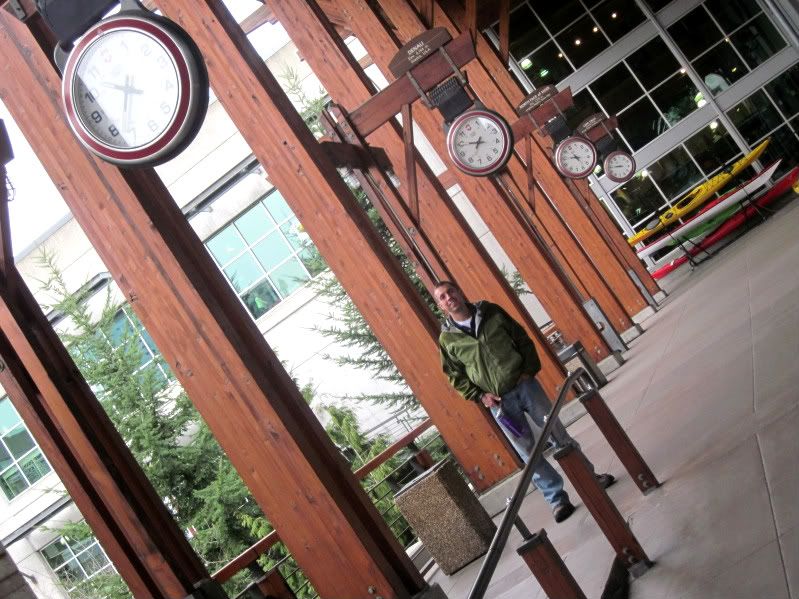 the next morning after enjoying a yummy breakfast buffet at the hotel, we took a cab to nathan's favorite store, the REI flagship store. (i'd had enough hiking by this point.) here he is standing in the front of it. afterwards we went to the retail district and walked around Pacific Place and Westlake Center. we saw the movie "Paul" (okay, not quite as funny as i'd hoped for) and then just strolled around the streets of seattle for a bit, before going back to the hotel to get ready for dinner.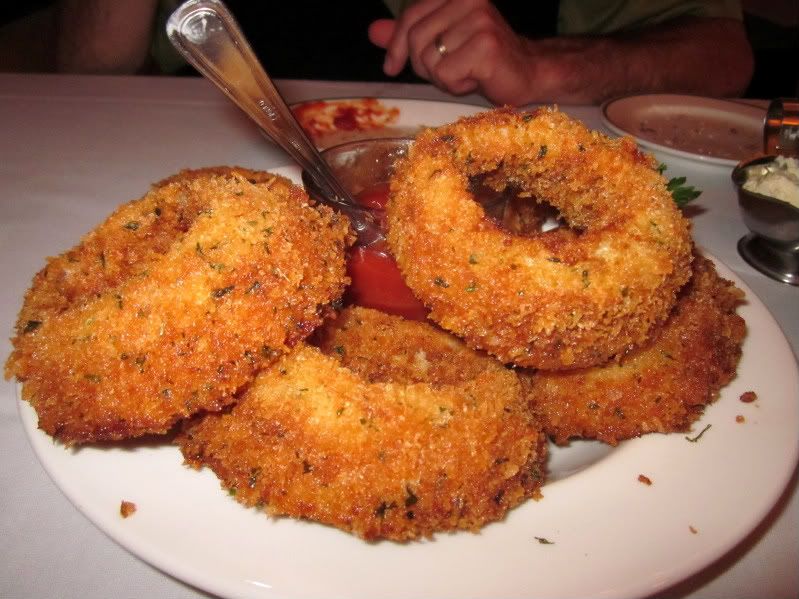 we had reservations at the
Metropolitan Grill
, which several people had recommended to us. it did not disappoint. the atmosphere was outstanding, and the food (however pricey) was fabulous. the best part? the ONION RINGS. they were HUGE.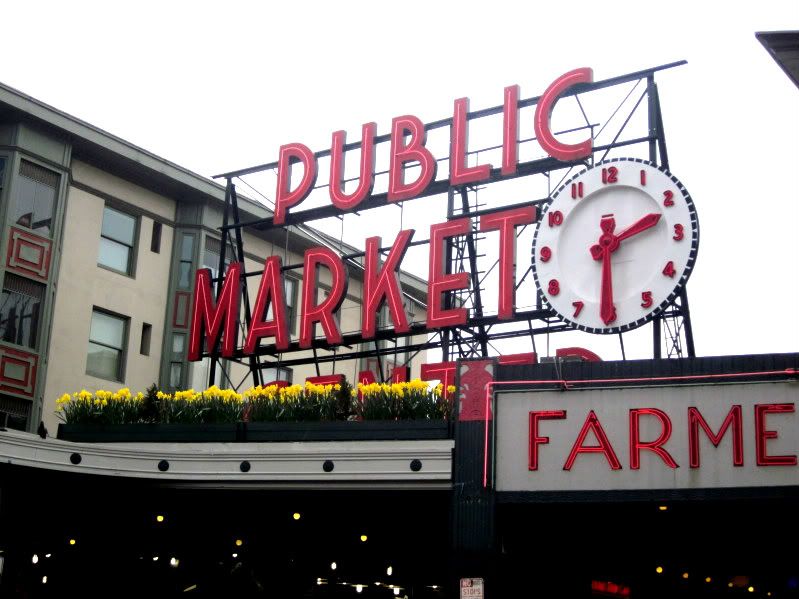 sunday before heading home we stopped by Pike Place, where nathan got his "daily dozen" donuts and i got some gorgeous flowers.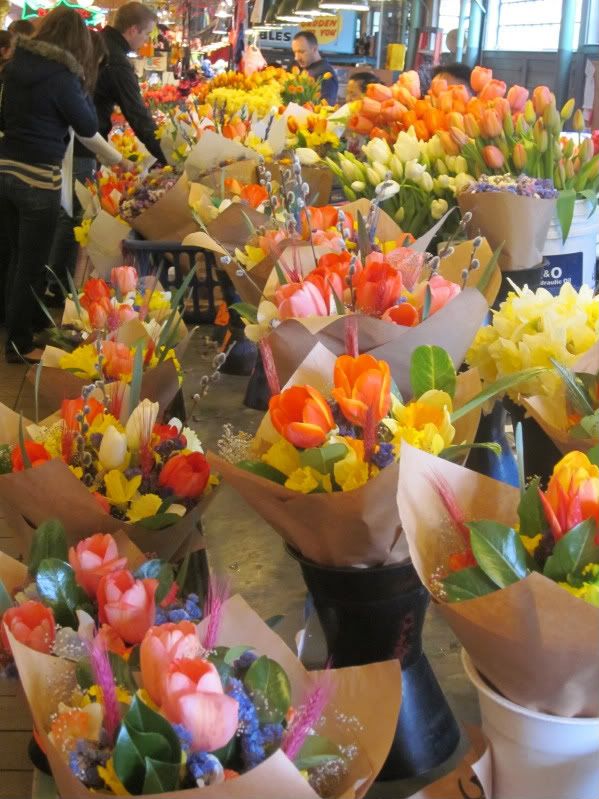 one of the many flower stands in the market.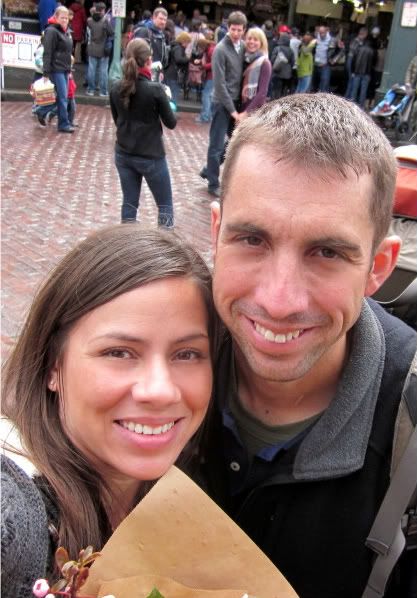 then we hopped back on the ferry and back into real life. though it was nice to get away for a bit, it's always nice to come home, too.
thanks for looking!