a friend of mine recently asked me if i would be able to duplicate some pillows that she found on etsy for her friend's wedding shower. after looking at them, i decided they looked simple enough to make.
pillows from etsy: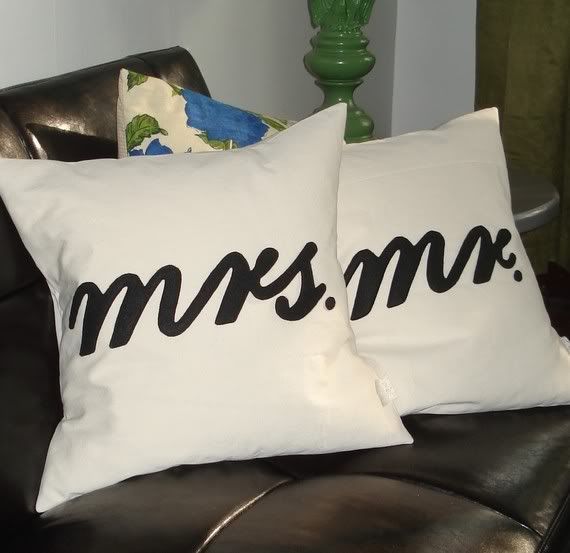 (from seller
HAWThome
, retail $65)
pillows that i made: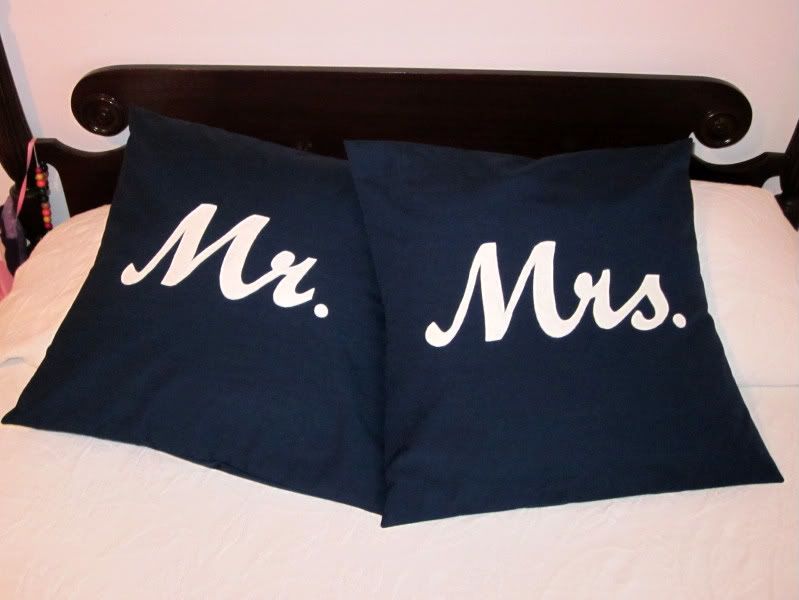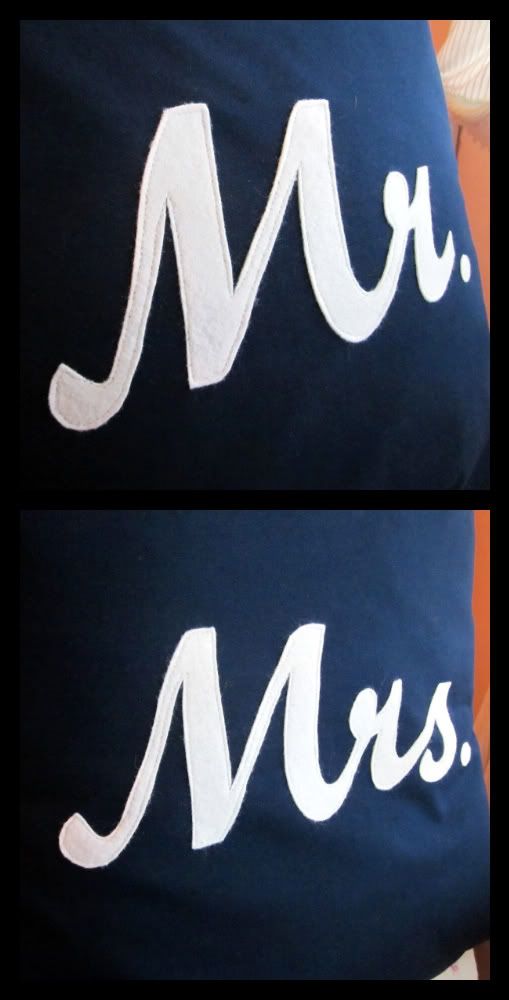 jen said that her friend's bedding was navy, so she asked if i could do navy pillows with white writing. i used a navy blue bottomweight for the pillowcase and some white wool felt for the letters. (if you have never used wool felt, you MUST try it. once you experience it's deliciousness, you will never go back to the cheap, polyester sheets.) i did an envelope style back, which is easy-peasy. i am very pleased with how they turned out.....i hope jen and her friend love them too! (and, i made them for about $55 less than what they would have cost!)
thanks for looking!