katie got a DSi for her birthday last week (TOTALLY nathan's idea. i would've just gotten her a barbie or something and she would've been happy.) she LOVES it though, especially the zhu zhu pets game she got with it...she's working on taking care of the little electronic critters so she can earn *new* pets :) anyhoos, it needed a case. and if any of you have ever looked for a case in the stores, you know how dire the selection is. so i decided to make my own! i looked at lots of tutorials before settling on
this one
i found on craftster.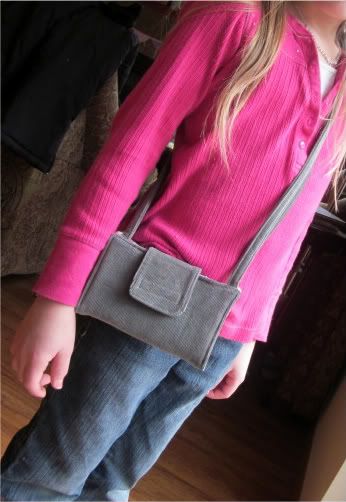 i like the extra long straps that she can carry cross-body (less chance of her setting it down and losing it.) i used a fine wale gray corduroy for the outside and a *cute* puppy print fat quarter for the inside (that i've had sitting around forever, just waiting for the perfect project!)
here it is with the DSi peeking out :)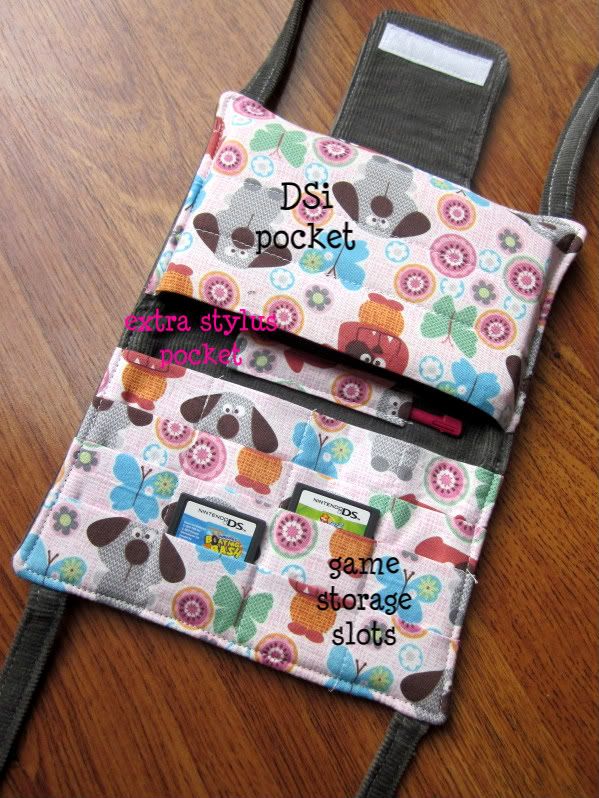 i loved rauni's design and followed it with only a few modifications: instead of using interfacing on the outside i used fusible fleece, for more padding. also, i didn't have any fun foam and was trying to only use what i had on hand so i used a piece of quilt batting inside the DSi pocket. and instead of the two snaps for the closure, i used velcro. NOTE: next time if i ever make another one i'll sew the velcro on BEFORE i sew the whole thing together. i couldn't fit the case with the tiny opening left on it over my sewing machine so i had to sew the velcro on by hand. tedious.
katie LOVES the case i made her, and hasn't taken it off since i gave it to her :)
thanks for looking!