so as i was looking through my easter pics, i realized there were *way* too many cute ones that i wanted to share....so i will stretch it out over several days :)
the following are from the easter egg hunt on base, 4-11-09.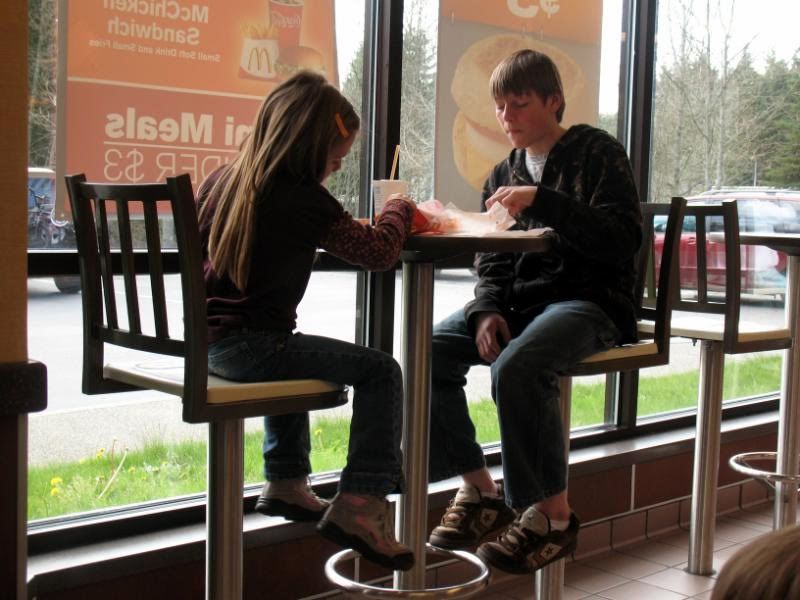 we arrived about 45 minutes early so we stopped at mickey D's to grab some lunch. they wanted to sit at their own table, and i just thought it was such a sweet sight when i looked over at them, eating together; austin's long dangling legs and katie's short ones.....
at the egg hunt, samuel's age category (2 and under) was first.....this was his 3rd hunt this year so he was beginning to get the jist of things, and realized that there was actually *candy* in all those eggs, so he didn't take as much cajoling as the 1st two hunts, LOL.....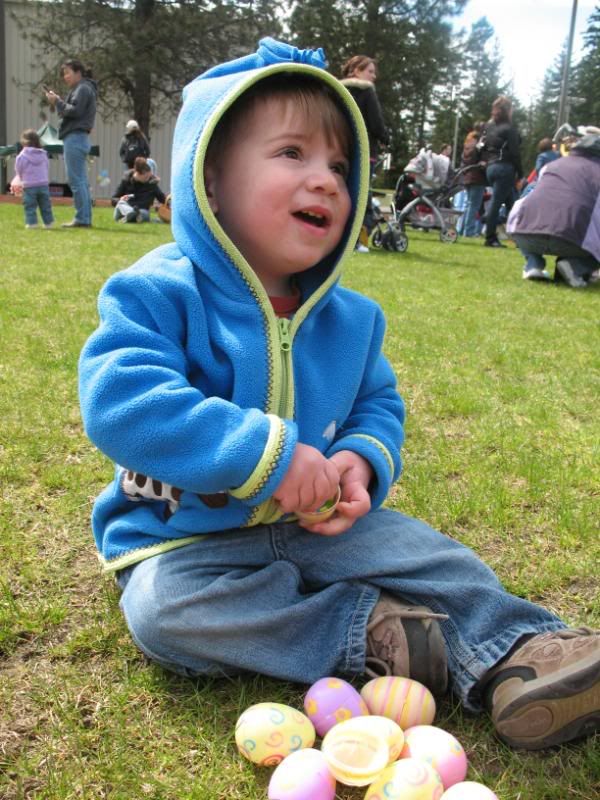 we had some time between samuel's egg scramble and katie's, so austin wanted to take her over to the giant inflatable slide that was there. um, can i say "bad idea"?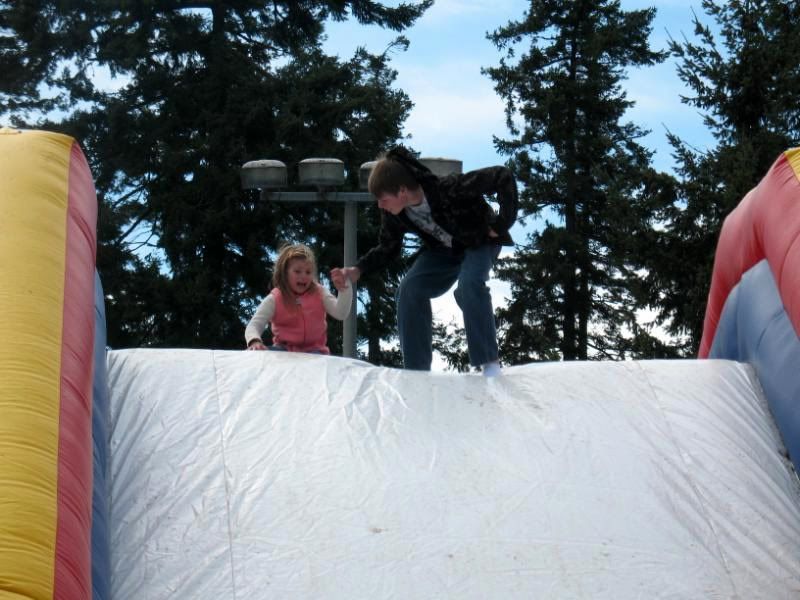 i don't think you can actually see the look of pure terror on her face in the pic, but let me tell you, by the way she was screaming and carrying on, you would have thought she was dying. austin kept trying to get her to go down, to no avail. i had samuel on my back in the ergo, so i was no help, so nathan had to run over there, take his shoes off, climb up and slide down with her. it was quite comical, and they got quite a few laughs from the crowd that had gathered by this time.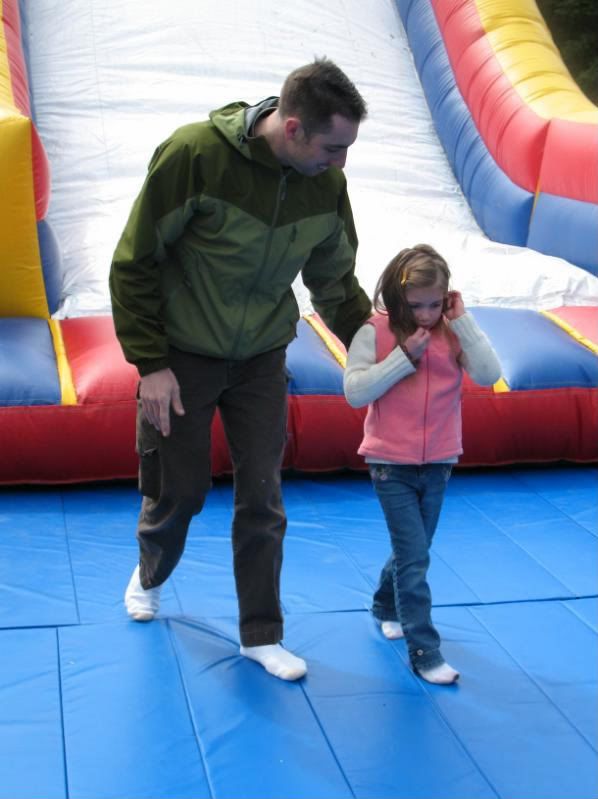 katie was funny to watch at her egg scramble. nathan tried to coach her on her hunting strategy, telling her to go straight to the middle where most of the eggs were and start there, working her way outward....but she had her own ideas. she was quite selective on which eggs she picked up; she had scoped out the field and knew which ones she wanted. she would walk right past about 10 eggs just so she could get the red and black "ladybug" egg.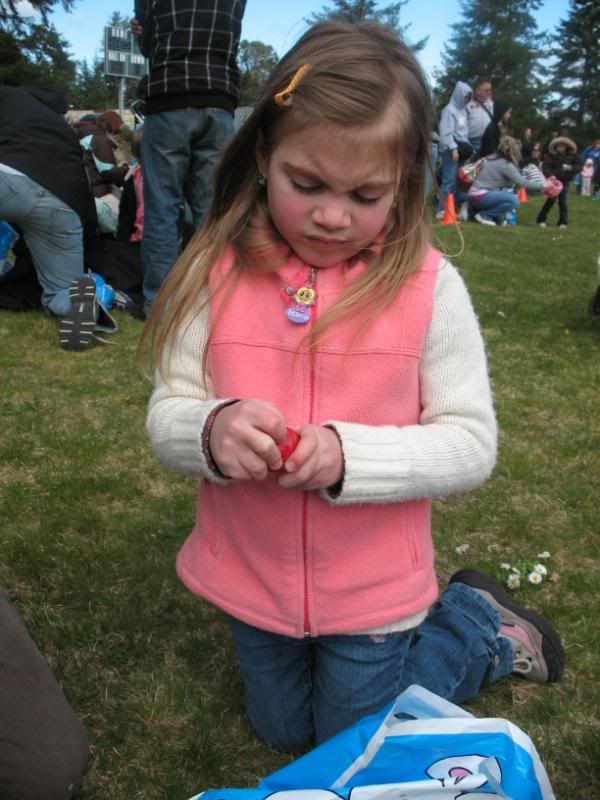 here is a pic of the kids with the easter bunny, whom samuel is not too sure about....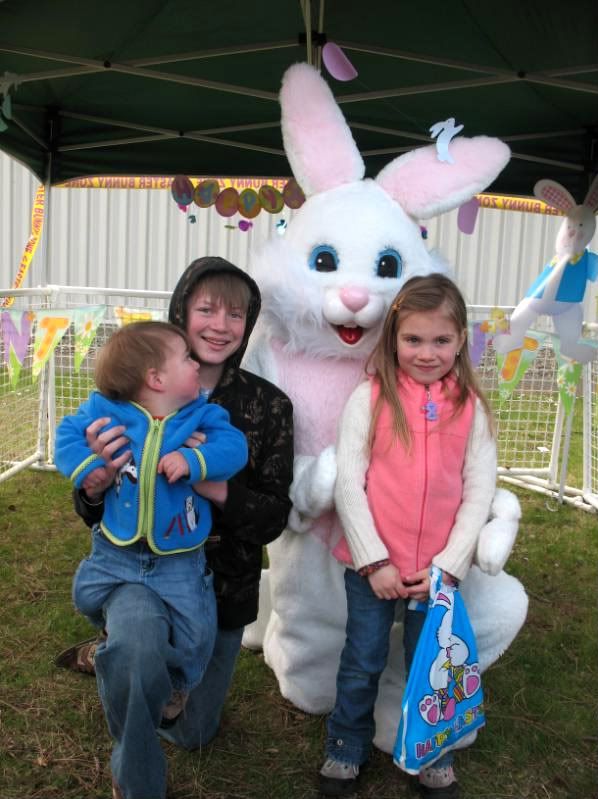 and a pic of aus and katie with what we refer to as the "ghetto-fied" bunny. i mean, c'mon, he even has a chain hanging out of his pocket; what is up with that?!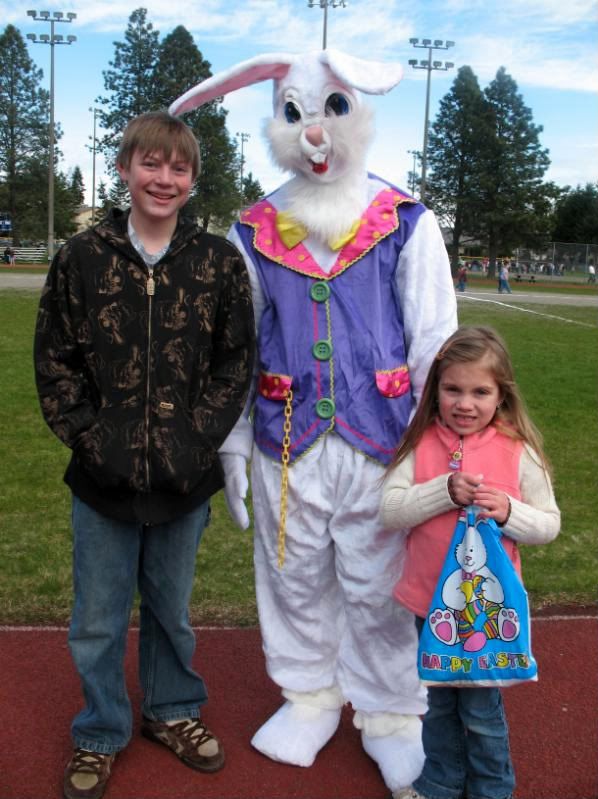 more pics soon to come!