here are some pics from easter day. we got up early and went to the 8 o'clock church service, then went up to my mom's in port townsend for the day. the easter bunny visited my mom's house instead of ours, since he knew we'd be leaving early and wouldn't have time at home.
samuel found his basket first (and all by himself, i might add!)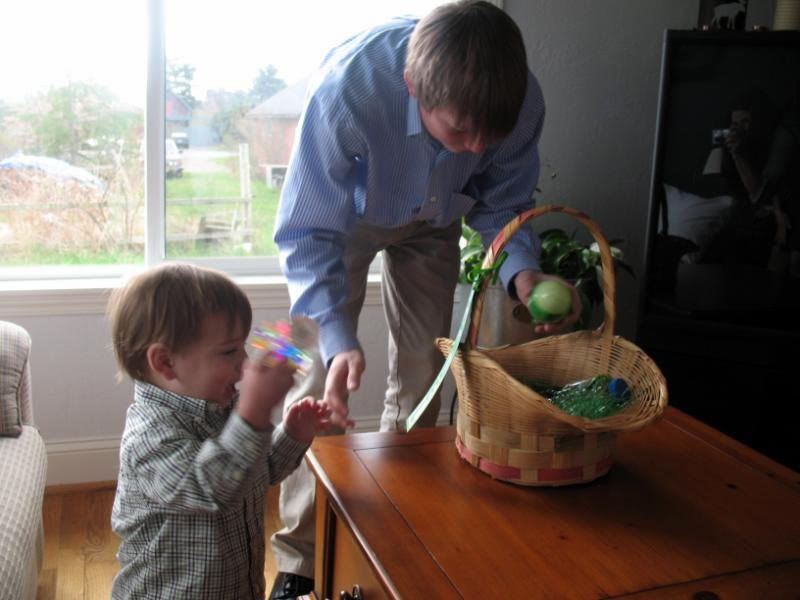 here he is enjoying his new book.
that silly rabbit hid katie's in the bathtub.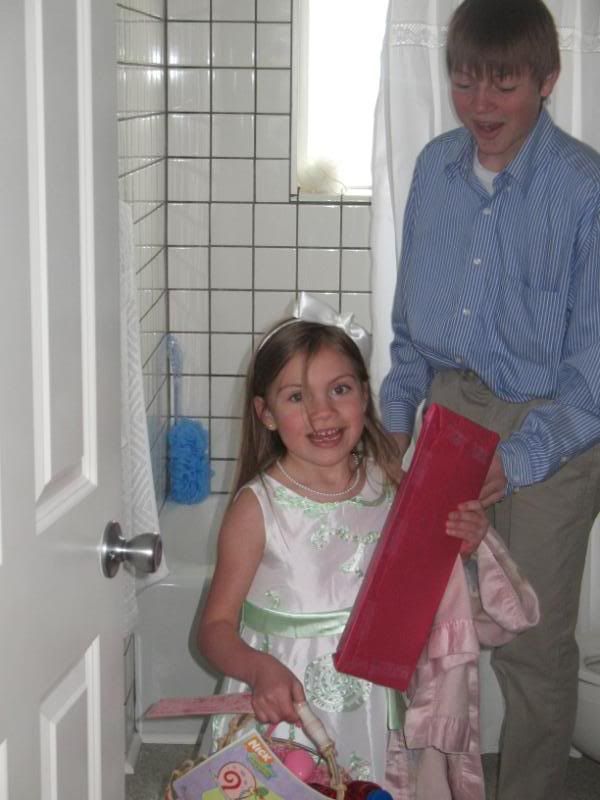 some attempts at a family pic: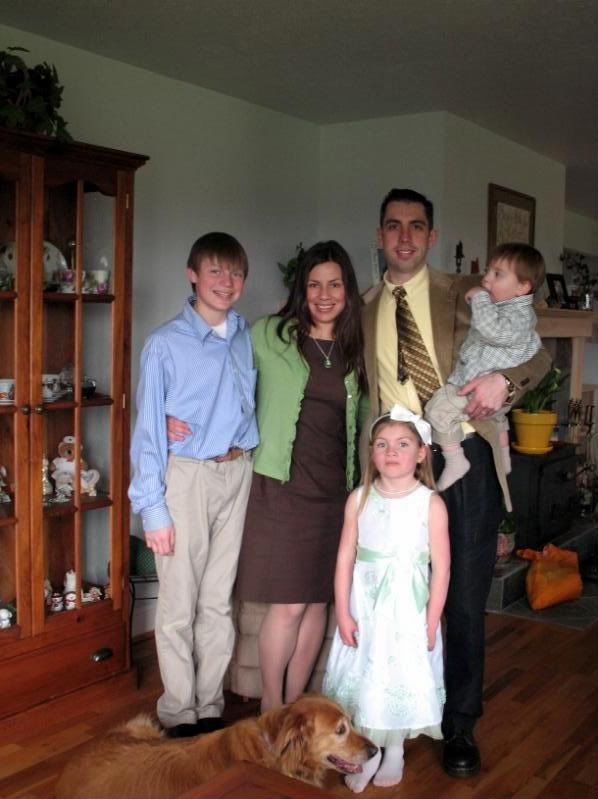 would've been cute if samuel was looking, and dad's tie is screwy.
maybe katie can *not* do that thing with her hands next time; dad's tie is still wonky.
grammy and grammy-babies.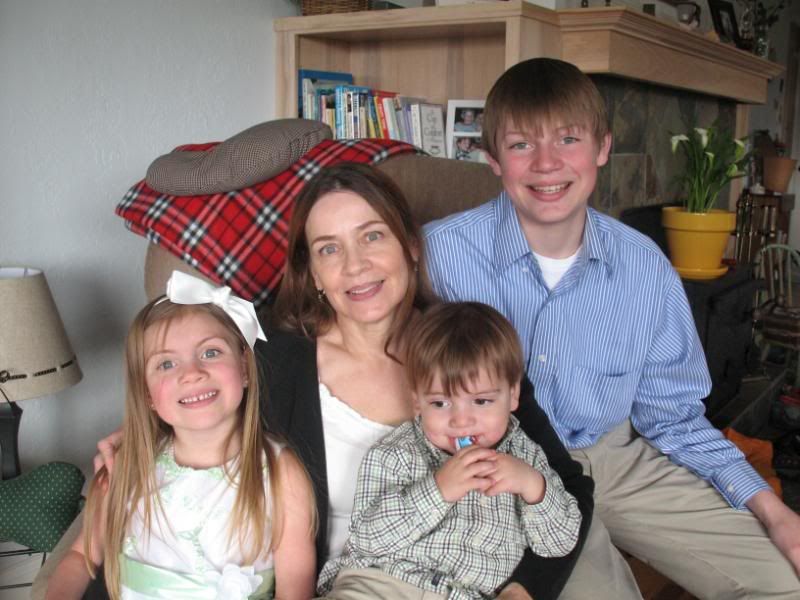 my mom has lots of deer that frequent her yard. apparently, they really like bird seed. the feeder was half-full when this one came and she polished it off.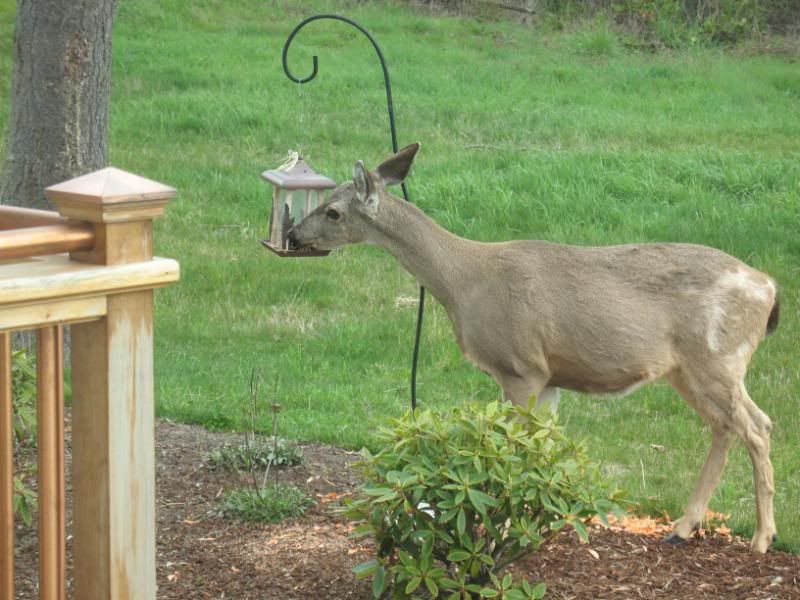 deer-watchers.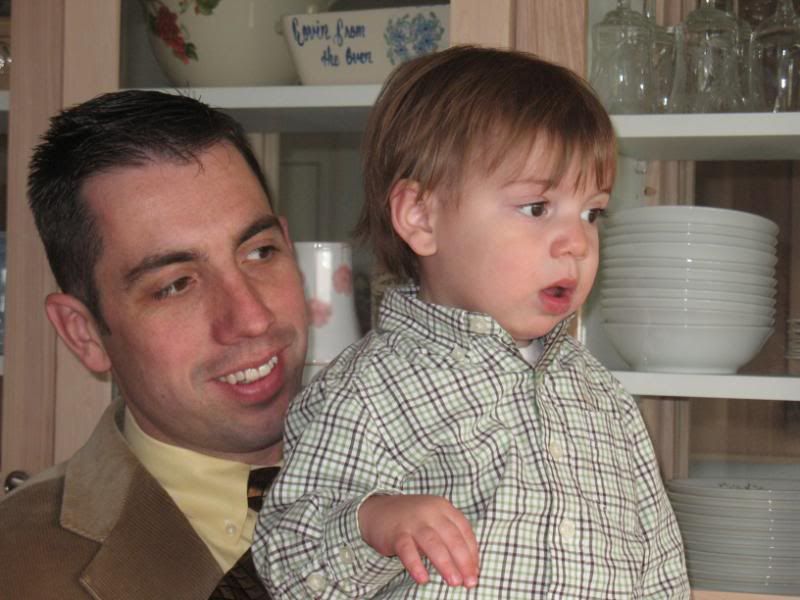 this is what we affectionately refer to as samuel's "oh-face" (not to be confused with o-face, get your mind outta the gutter!) he points and goes "oh-oh-oh!" like a monkey. it is *so* funny.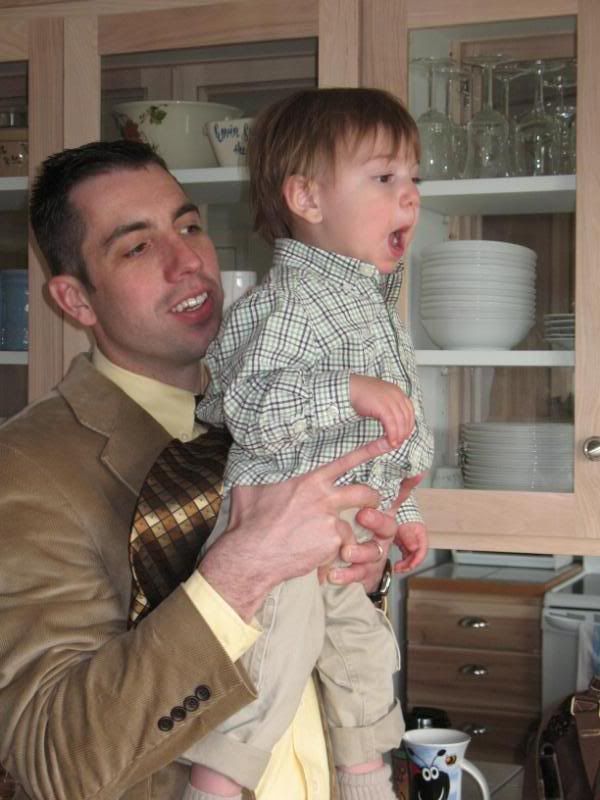 and daddy pointing and doing the "oh-face", LOL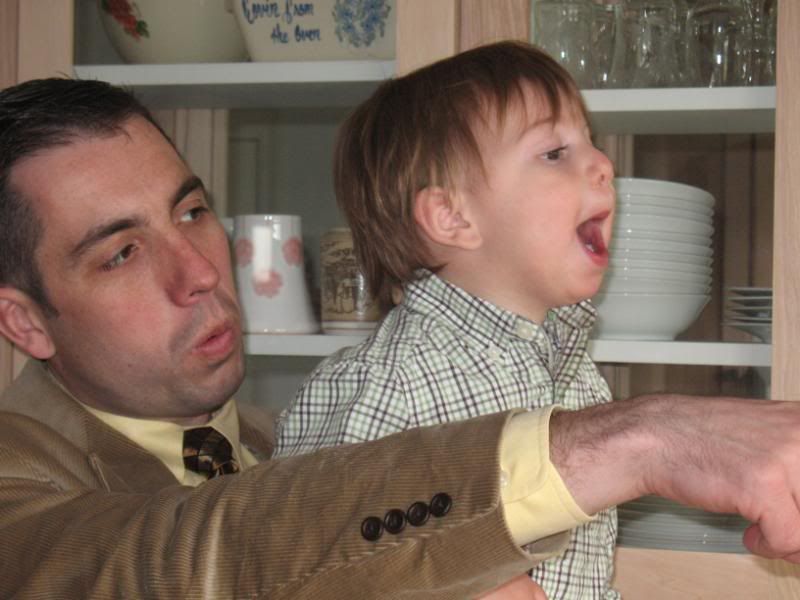 gram, sam and i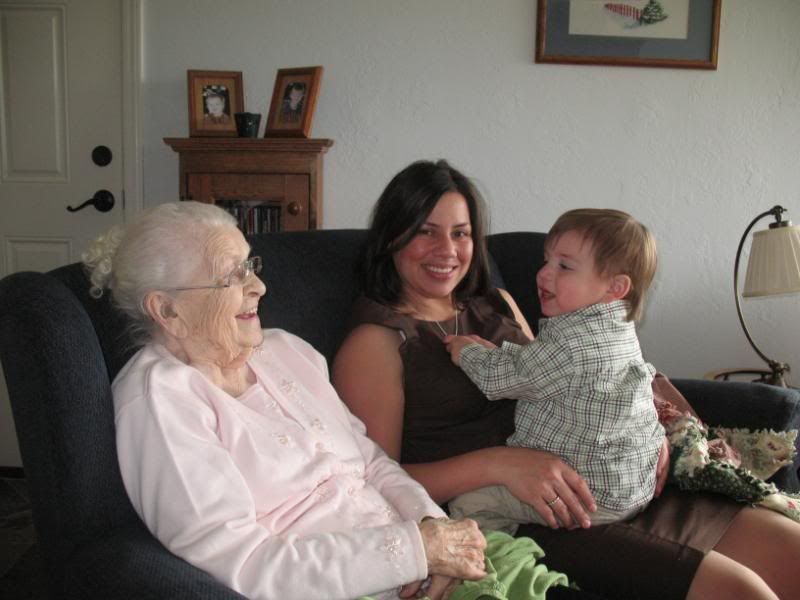 more to follow!